I'd like to show you some of the behind the scenes adventures my family and I had in 2015.  It's not all sunsets and sangria with kids in tow.  You do occasionally have to think about what you are exposing your kids to.  Unfortunately, I am still learning the ropes on that one.
Onto my favourite 10 travel mishaps and missed cultural connections from 2015…
Mishaps & Missed Cultural Connections
This photo looks idyllic doesn't it? Ha. During the entire 15 minute camel ride, my son was complaining about how uncomfortable the camel saddle felt. That's pretty much all any of us remember from the ride to see the Great Pyramids of Giza. My son is not one to keep his misery to himself.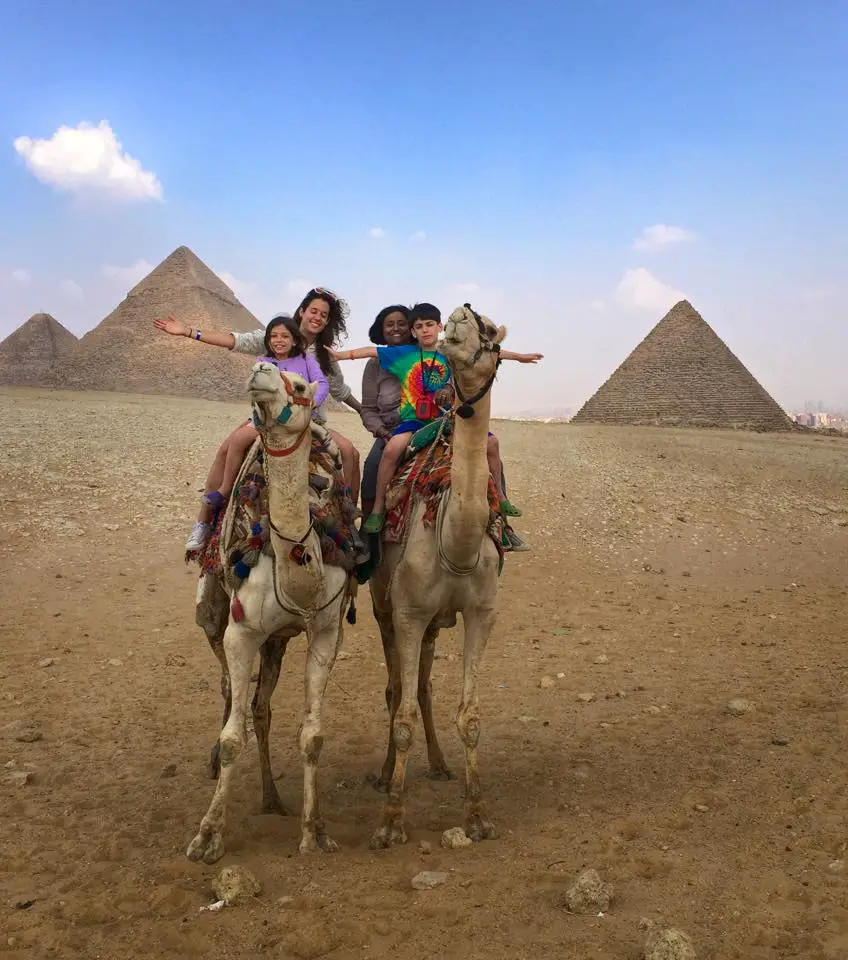 My children love the Diary of a Wimpy Kids book. It's also a bit of a running joke in our family that my husband hates bananas. Some childhood trauma which he can't remember but has scarred him for life. We found it really funny that in Portuguese 'wimpy kid' got translated to 'banana'.
See this innocuous little piece of candy? Pacoquita is a popular Brasilian sweet made of peanut butter. It's like the inside of a Reese's Peanut Butter (without the chocolate covering). It is SO good my children were practically having a fist fight over who has had more than their share of Pacoquita. I did the only reasonable and fair thing. I ate the rest of the Pacoquita myself.
I found this Internet Password Logbook in the Bargain Bins section of a Barnes and Nobles in the Washington D.C. area. Isn't this a burglar's dream? Along with the Bible Puzzles book, a guide to Pistols and the other gems I found, it's hard to imagine how these books wound up in the clearance section.
How could you not love so-hip-it-hurts Reyjkavik in Iceland?  The entire town is filled with touches of irony such as these biologically correct toilet signs.
I focused on the positive cultural aspects of Key West when we were there.  Underneath the surface, however, that party atmosphere beats strong.  Check out this pool version of that old college favourite, beer pong.  I love the fact that many Key West restaurants have a pool in the middle of the restaurant.  My husband and I could hang out for a leisurely meal while the kids played in the pool (not beer pong!).
As much as I love London, I occasionally feel that it is becoming a playground for the rich, like a giant version of South Beach.
Occasionally you come across people who have too much money and not enough sense. Such as, for example, this person who has a reflective gold-plated Bentley.
Unlike the Akihabara experience to which I have previously confessed, I haven't talked about my second parenting fail in Japan.
We went to Joyopolis which is an indoor amusement park in Tokyo. Although the kids were having fun, we could not go on about half the rides because of height restrictions.
One ride for which we were eligible was the Haunted Doll House. The kids were game until we got inside the ride. We were barely seated at a table in a dark room when my daughter starts hysterically screaming. She's begging me to ask them to stop the ride.
Hello? I can't speak Japanese.
She has since been traumatised by the thought of creepy dolls. When we returned home, she still sleeps in her brother's bunk bed because she can't face the dolls in her own room at night.  Needless to say, she did not accompany me on my Haunted Key West Tour to visit Robert the Doll, America's most haunted toy.
At the Shangri La in Muscat, our family hung out at the outside hotel restaurant in the balmy evening air.  I'm not a fan of smoking shisha but our friends who joined us liked smoking.  We were jet lagged but happy having arrived on a Thursday night.  The court yard was a happening spot because the Arab weekend is Friday and Saturday.
I noticed lots of gorgeous women flitting about the courtyard. I found out later that the hotel bar (which overflowed into the outside hotel restaurant) was one of the places where wealthy men could meet Moroccan and Asian 'takeaway'.  Apparently, the respectable women would have been covered in burqas.  On the plus side, my children were completely oblivious.  Phew.
Finally, another tale of jet lag.  We arrived in Reyjkavik last summer just in time for the Fourth of July.  Right near our hotel was American Bar who were celebrating the holiday.  They served good burgers and had a band playing.  We settled into the restaurant area and got to eating and observing the atmosphere.  I found out later though that parts of the restaurant had inappropriate language and images that my children thought were really funny.  Oops.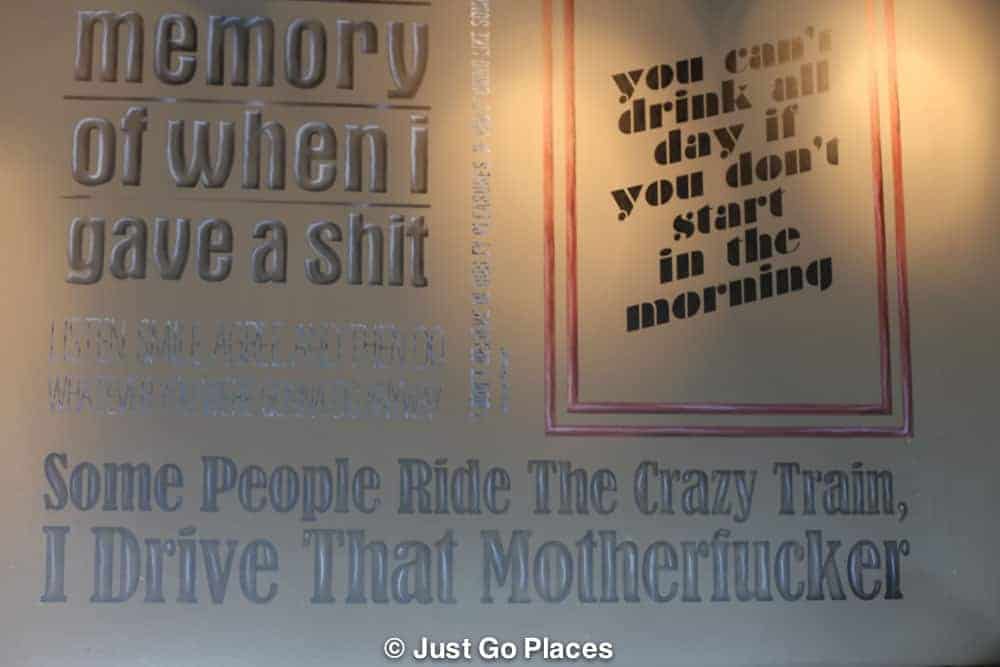 ***
SPREAD THE WORD! PIN THIS TO YOUR TRAVEL PINTEREST BOARDS FOR FUTURE REFERENCE! 
This site generates income via partnerships with carefully-curated travel and lifestyle brands and/or purchases made through links to them at no extra cost to you. More information may be found on our Disclosure Policy.