I've got a guest post from Sheryl, the creator of Hot Chiu Condiments, on one of her favourite quick and easy recipes.  You may remember that she told us all about her Westernised take on that Filipino comfort dish, Chicken Adobo.
Sheryl was inspired by two Chinese dishes. The first dish, Zha Jiang Mian, (fried sauce noodles) is a very popular noodle dish made throughout China in different variations. Basically noodles with meat, most commonly pork mince, and vegetables, this dish is also popular in Korea.  In fact, it is so popular that it is considered one of their fast-food, comfort foods.  If you wanted to create fried sauce noodles in the traditional manner, this recipe from The Woks of Life is a pretty good one but it does take 40 minutes.
The second dish that inspired Sheryl, Niu Rou Mian, is Taiwanese Beef Noodle soup. People think the background for this soup was Chinese soldiers who fled from the Communists to Taiwan in 1949.  You can have this soup dark (with soy sauce) or light (without soy sauce).  It is considered the national dish of  Taiwan.  Taipei even has its own annual Beef Noodle festival.  Restaurants can simmer this soup for hours in order to get the taste right.  But who has time for that at home, right?
Sheryl has combined these two dishes to create her kid-friendly Beijing Noodles recipe.  As she says, this quick and easy recipe 'marries culture with convenience' and is a firm favourite with her children.  I made it for my kids as well and they pronounced it 'yummy'.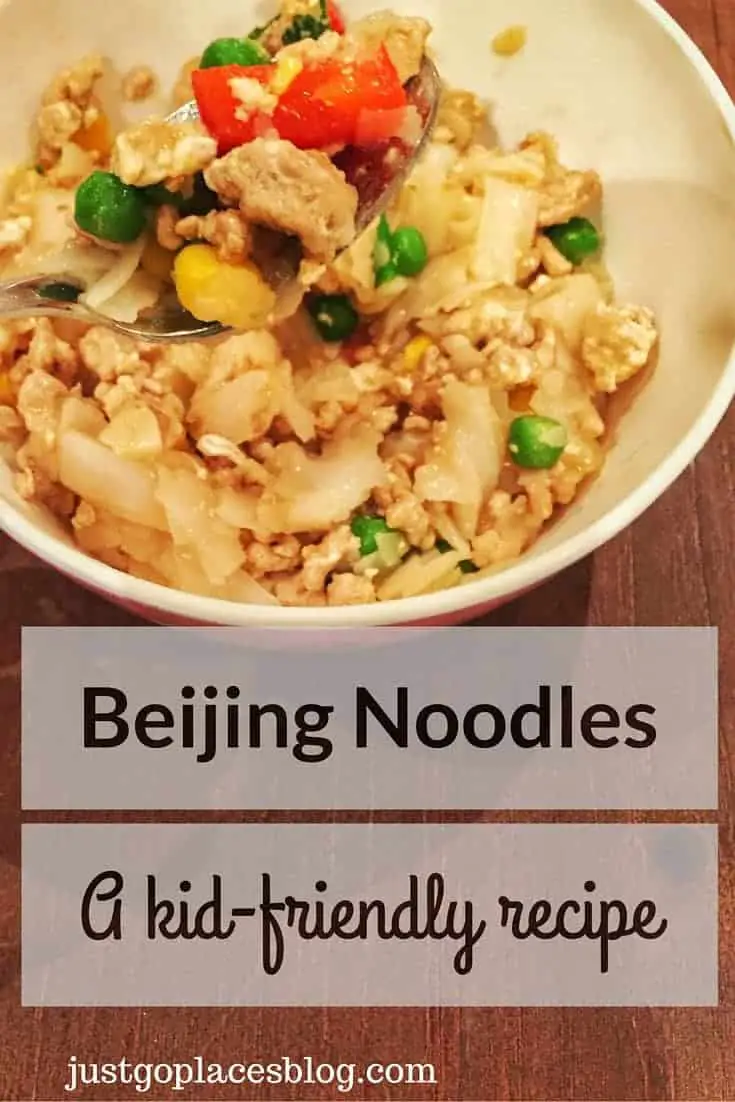 I've also created this version for my children which has broccoli and peas with chicken (all I had lying around the house when I was in a hurry).  Otherwise, the recipe is entirely the same.  I love the fact that this recipe has endless variations depending upon what meat and vegetables your children will eat (and you have handy!).  Most people always have garlic, eggs and soy sauce readily available as well.  Culture and convenience indeed!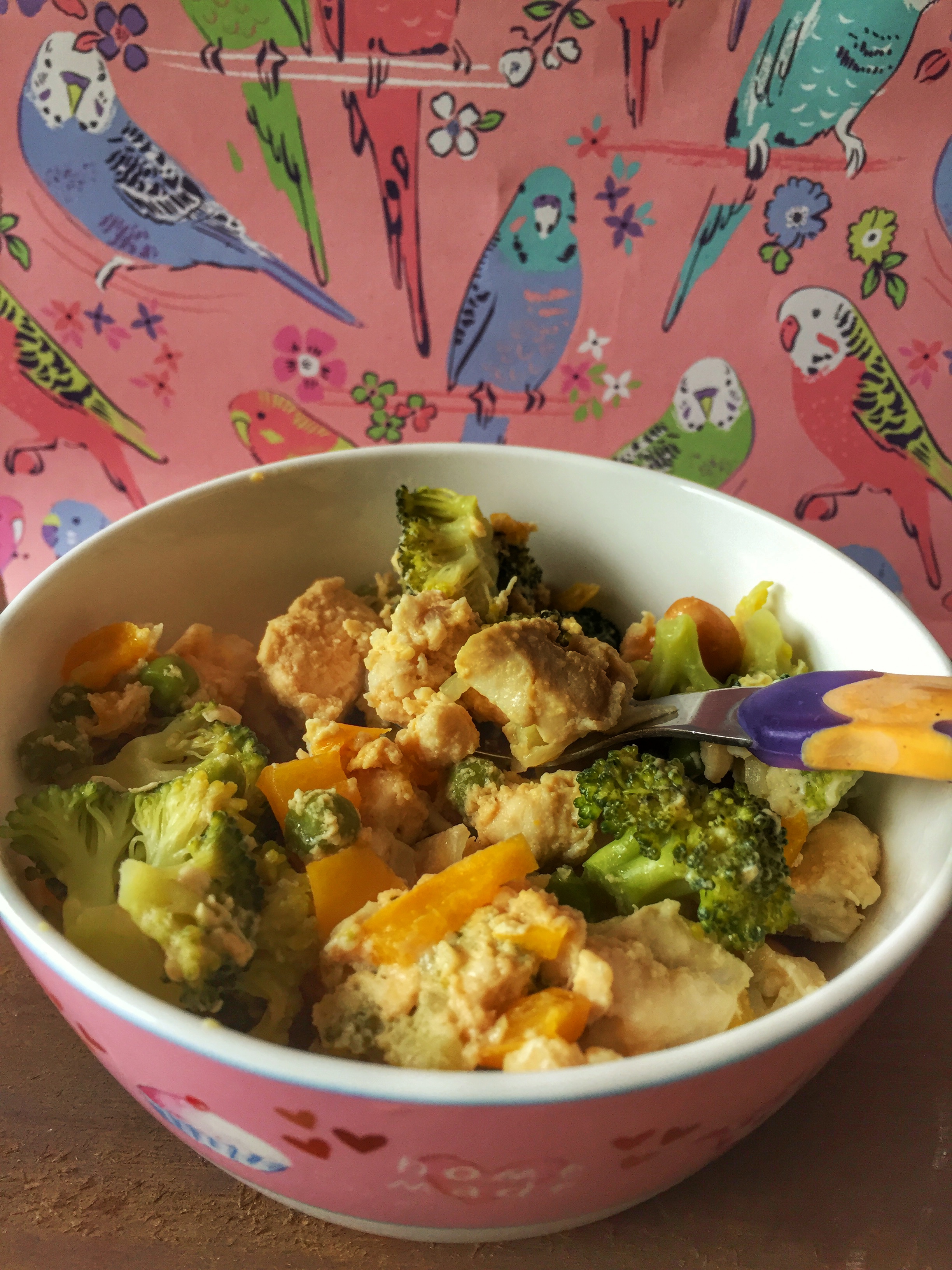 ***
A Kid-Friendly Beijing Noodles Recipe
When we've been out all day and our kids are yelling for food like hungry nomads, I've got literally 15 minutes tops before they start chewing the walls from hunger. Here's a full-proof recipe that I got from fridge to table in 15 minutes flat.
Total Time: 15 mins // Serves 2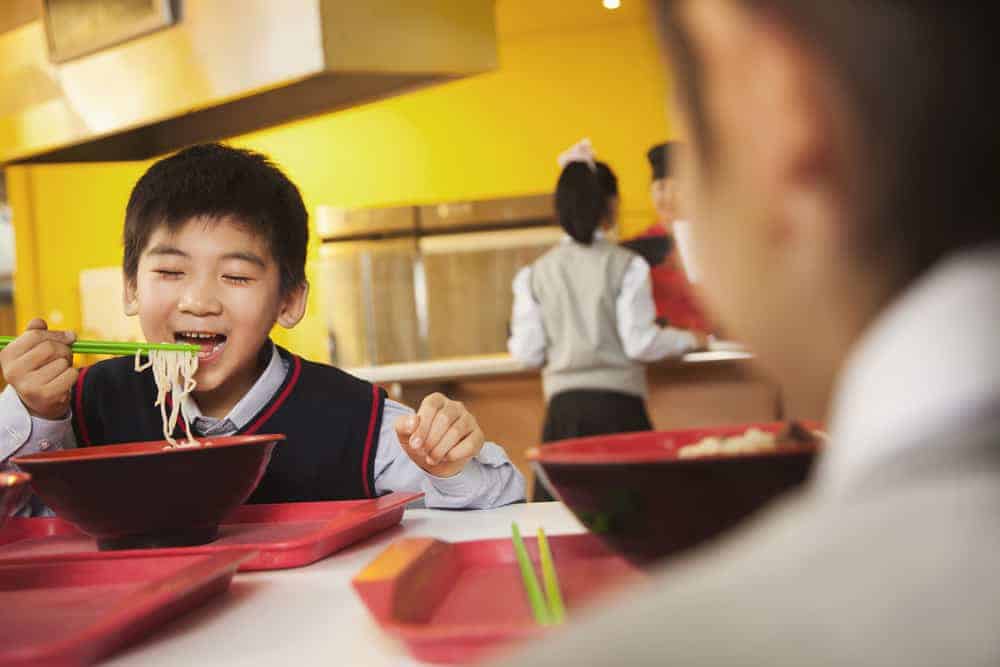 Ingredients
Fresh Egg Noodles
1/2 cup mince pork (or substitute with tofu, chicken, lamb, beef or prawns)
1/2 cup each of frozen peas and corn
1 tbsp soy sauce
2 cloves garlic
1 egg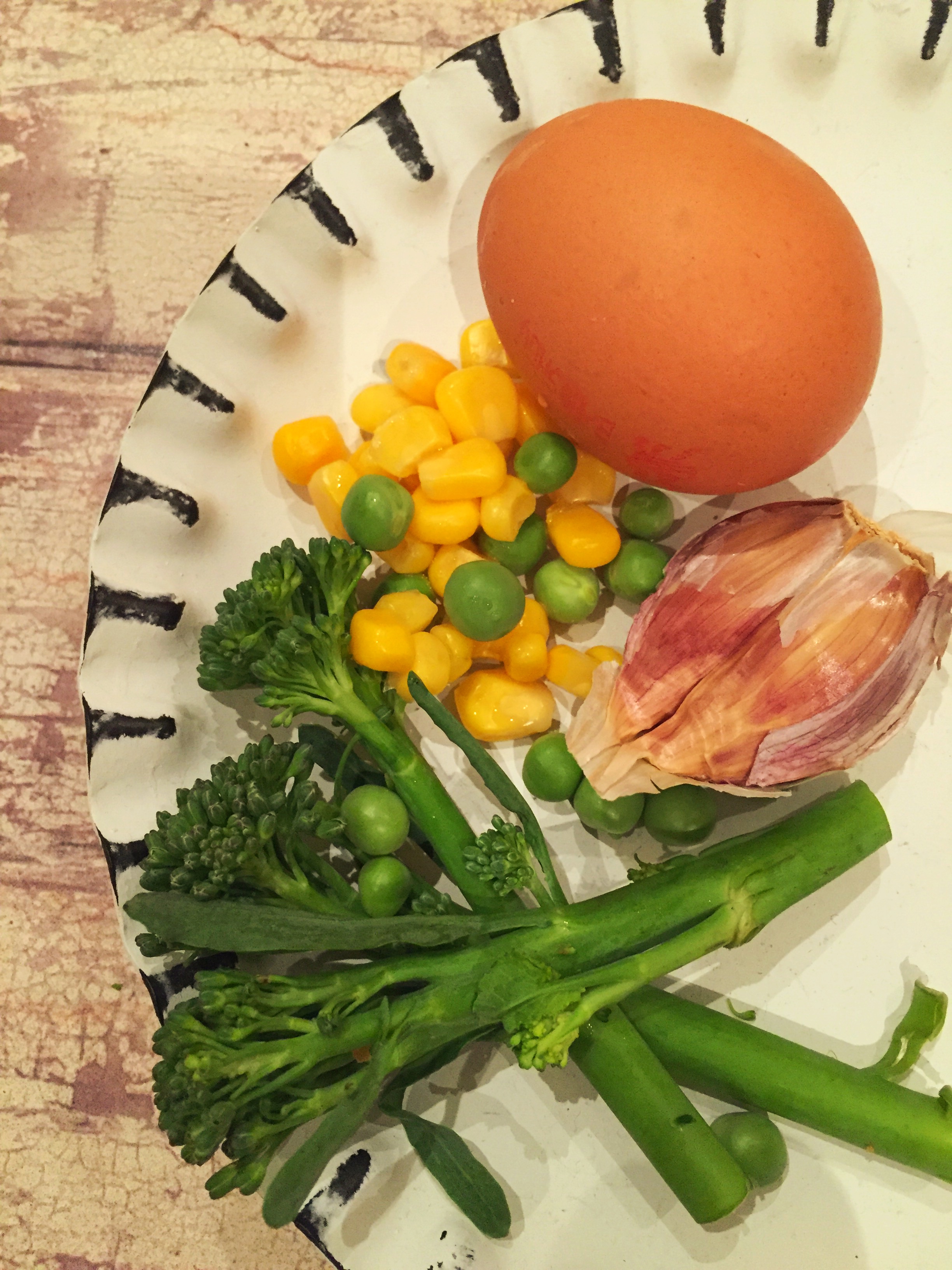 Method
1. Heat up the wok and oil generously
2. Crush the garlic with a garlic crusher directly into the wok
3. As the pan is searing hot, immediately stir in the mince pork (or your choice of protein) until brown and separate well with a wooden spoon or spatula
4. Throw in the peas and corn and stir for half a minute
5. Make space in the middle of the work and crack in the egg. Stir it up with everything until the egg looks cooked and dry (about a minute)
6. Lastly, stir-in the noodles, splash soy sauce over everything, mix it up for one last minute and serve!
Enjoy!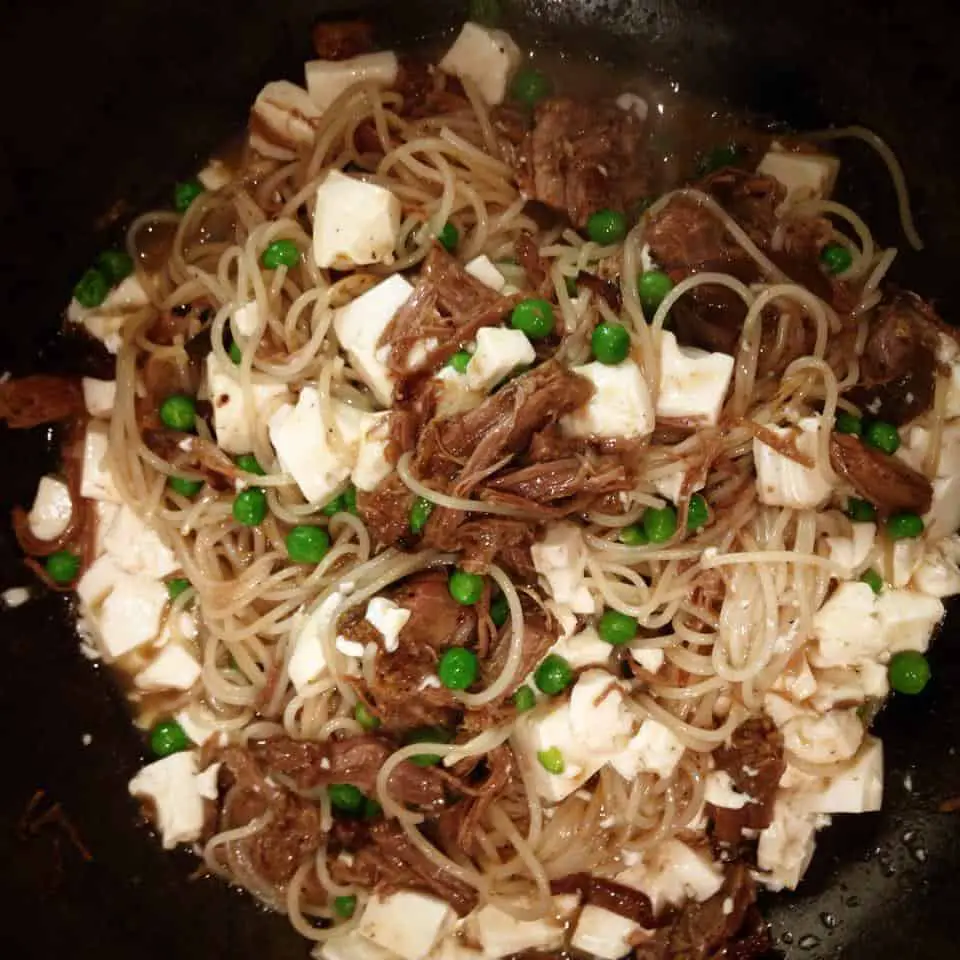 ***
I hope you enjoyed this recipe for Beijing Stir Fried Noodles. It's a good variation on stir fries which are my go-to specialty for when I am running out of time and need to feed the kids during the weekdays.  I always use Hot Chiu stir-fry sauce but it's also good to have another stir-fry option in your back pocket.
You can follow Sheryl over on her Facebook page for Hot Chiu where she regularly puts up photos and recipes highlighting her amazing cooking skills.
***
SPREAD THE WORD! PIN THIS TO YOUR TRAVEL PINTEREST BOARDS FOR FUTURE REFERENCE!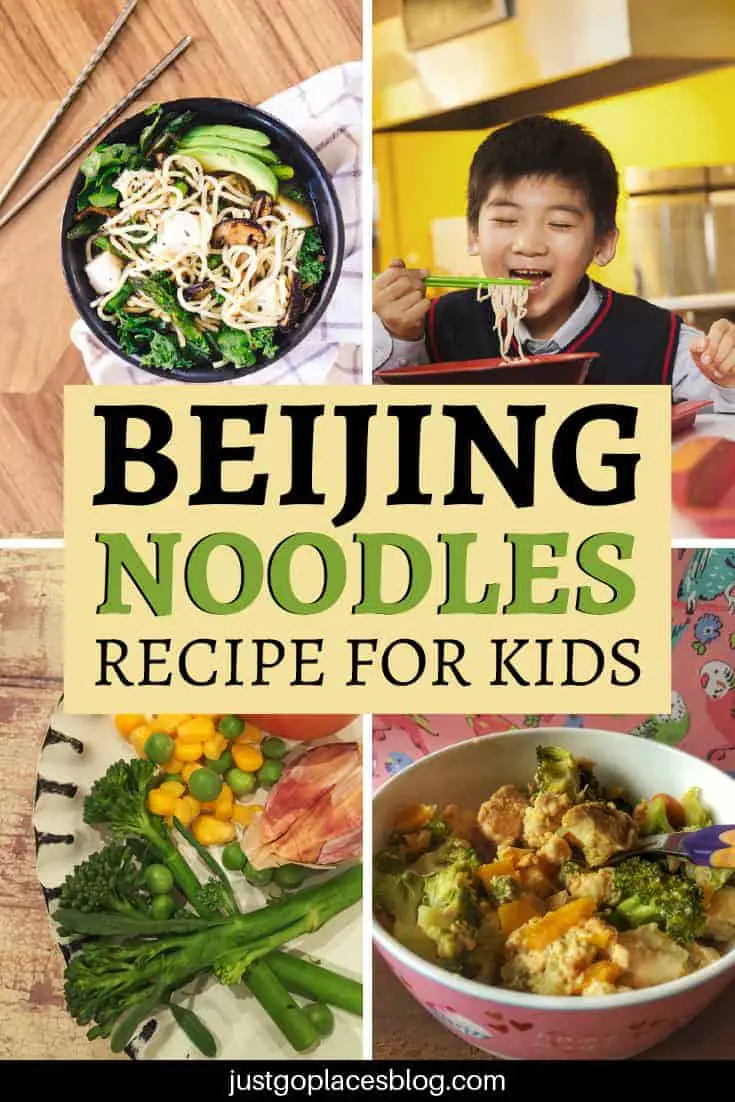 This site generates income via partnerships with carefully-curated travel and lifestyle brands and/or purchases made through links to them at no extra cost to you. More information may be found on our Disclosure Policy.