Welcome to the show notes for the seventh episode of the Just Go Places Podcast. Episode Seven is a discussion with two friends who went on a Laura Ingalls Wilder road trip inspired by the Little House on the Prairie stories.
Summary
Today's guest is Deb Thompson, traveler, foodie and all around cool girl from Michigan, who took a road trip with her good friend Sara Keinath, an educator from MSU extension through Iowa and Minnesota. On their Laura Ingalls Wilder road trip, they visited three of the sites made famous by the Little House on the Prairie book series.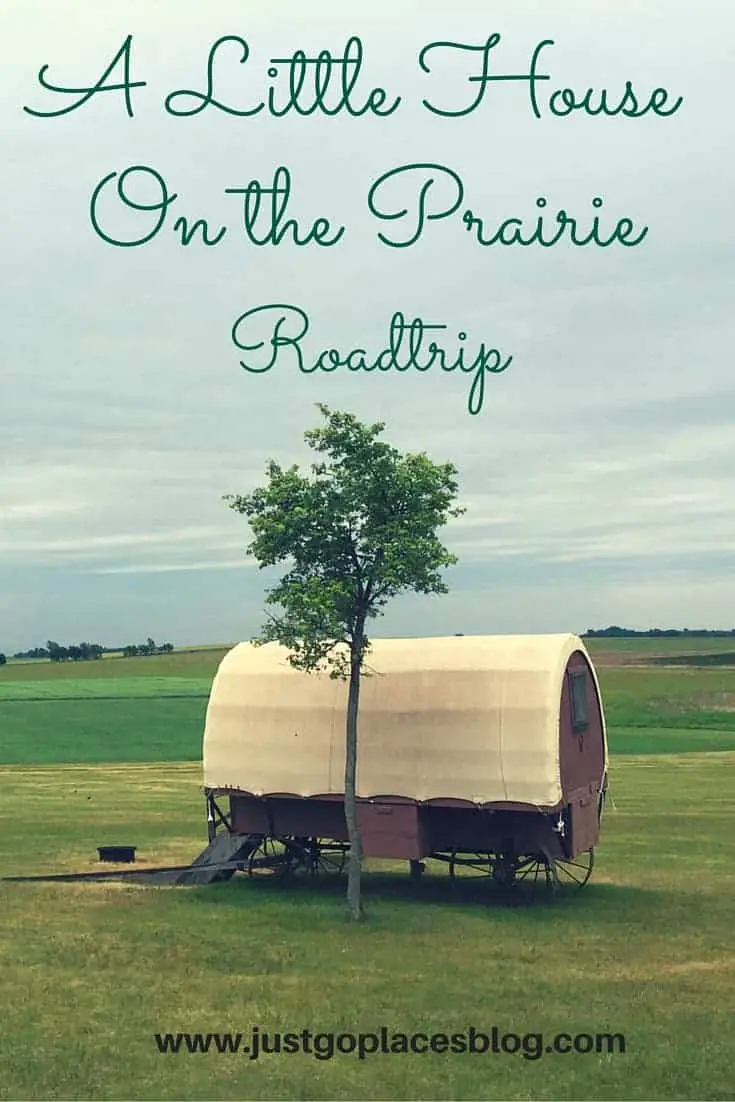 About Deb Thompson
Deb writes at Just Short of Crazy where she writes about staying sane with whiskey and road trips (not necessarily at the same time!!).  On her blog, she's posted about her experience on the Laura Ingalls Wilder road trip as well as shared the recipe for Laura's Gingerbread recipe.
I absolutely loved reading the Little House series when I was a kid and I know they are still very popular. The Little House books show a fairly stark and realistic view of how difficult life in the American West was in the 19th century.  Through the eyes of a child though, frontier life seems full of fun and adventure.
About Laura Ingalls Wilder
So who was Laura Ingalls Wilder? The factual person and the fictional heroine have blurred over the years with the publishing of the popular books and the TV series.
Just a few facts from what we know to be true about Laura Ingalls Wilder's life:
Laura was born in 1867, the second child of Charles and Caroline Ingalls in Wisconsin. The family moved around a fair bit between Kansas, Wisconsin, Minnesota and Iowa. The family had their fair share of tragedies – the oldest child, Mary was left blind by disease and the only son died as an infant. Charles Ingall failed at running a hotel and had his wheat crop destroyed by a plague of grasshoppers when he turned his hand to farming. Eventually the family moved to the Dakota territories to be homesteaders. Charles helped found the town of De Smet in South Dakota.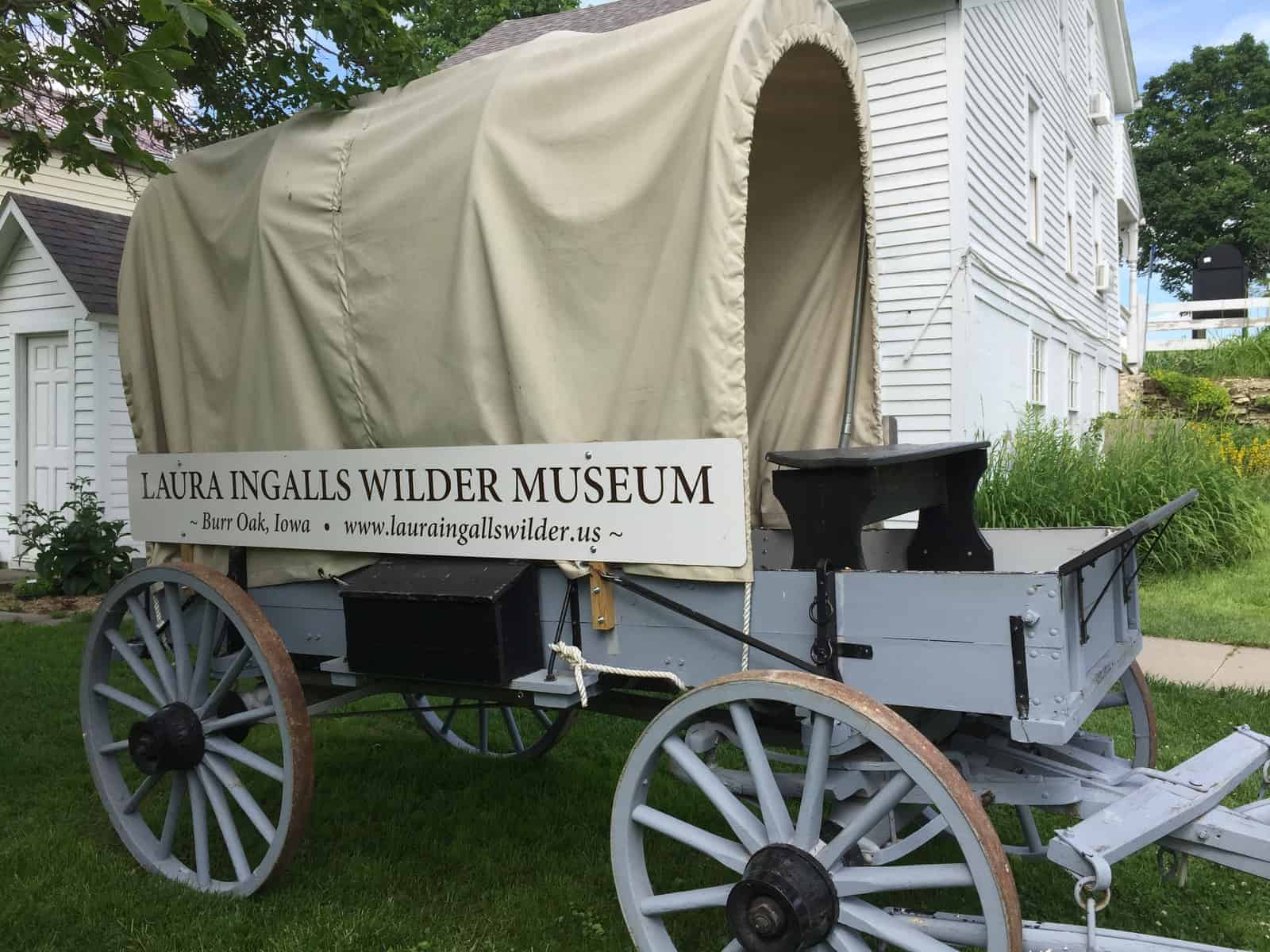 Laura became a teacher and married a homesteader Almanzo Wilder. They had one daughter, Rose, and one son who died as an infant. Laura didn't become famous for the Little House series until she was in her 60's.
Indisputably, Laura Ingalls Wilder is an American literary icon for children's fiction. Her books have sold over 60 million copies in more than 100 countries. The 9 books trace the progression of Laura from pioneer girl to pioneer wife and mother during a remarkable period of American history.
I was delighted to speak with Deb and Sara to hear about their Laura Ingalls Wilder road trip on this the 80th anniversary of the publication of the first Little House book in 1935. I hope you enjoy it too!
Listen to Episode 7 Below:
As Mentioned in the Podcast:
This Laura Ingalls Wilder Road Trip covered 25oo miles and three American states over the course of 9 days.  Some of the highlights of the trip are noted below.
Laura Ingalls Wilder Museum in Burr Oak, Iowa
Laura Ingalls Wilder Museum in Walnut Grove, Minnesota
Laura Ingalls Wilder Historic Homes in De Smet, South Dakota
Corn Palace in Mitchell, South Dakota is the only corn palace in the world. It is conveniently located near De Smet in South Dakota
Earth Inn, Jackson Minnesota is the closest you will get to a dugout home and is conveniently located near Walnut Grove, Minnesota
Rose Wilder Lane – Journalist and political writer who was the only surviving child of Laura Ingalls Wilder and her husband, Almanzo
Reviews and Subscriptions:
(And, a final thanks!)
I'd really appreciate if you could leave reviews for the Just Go Places podcast on iTunes. You can find the episodes by clicking on this link to which takes you to iTunes. These reviews are extremely helpful feedback to me so that I can fine-tune the show to what people would like. In addition, they help increase the rankings of this podcast which is extremely helpful for a newbie show. I really appreciate and read each review!
Oh yeah, don't forget to subscribe to the show on iTunes to get automatic updates.
Thanks so much!
***
SPREAD THE WORD! PIN THIS TO YOUR TRAVEL PINTEREST BOARDS FOR FUTURE REFERENCE! 
This site generates income via partnerships with carefully-curated travel and lifestyle brands and/or purchases made through links to them at no extra cost to you. More information may be found on our Disclosure Policy.