London has almost as many different ways of sightseeing as there are sights to see in the city.  I've been on duck tours, walking tours, double decker bus tours, cycling tours – you name it.  The one thing that I had not done until last week was the Omnibus Tour.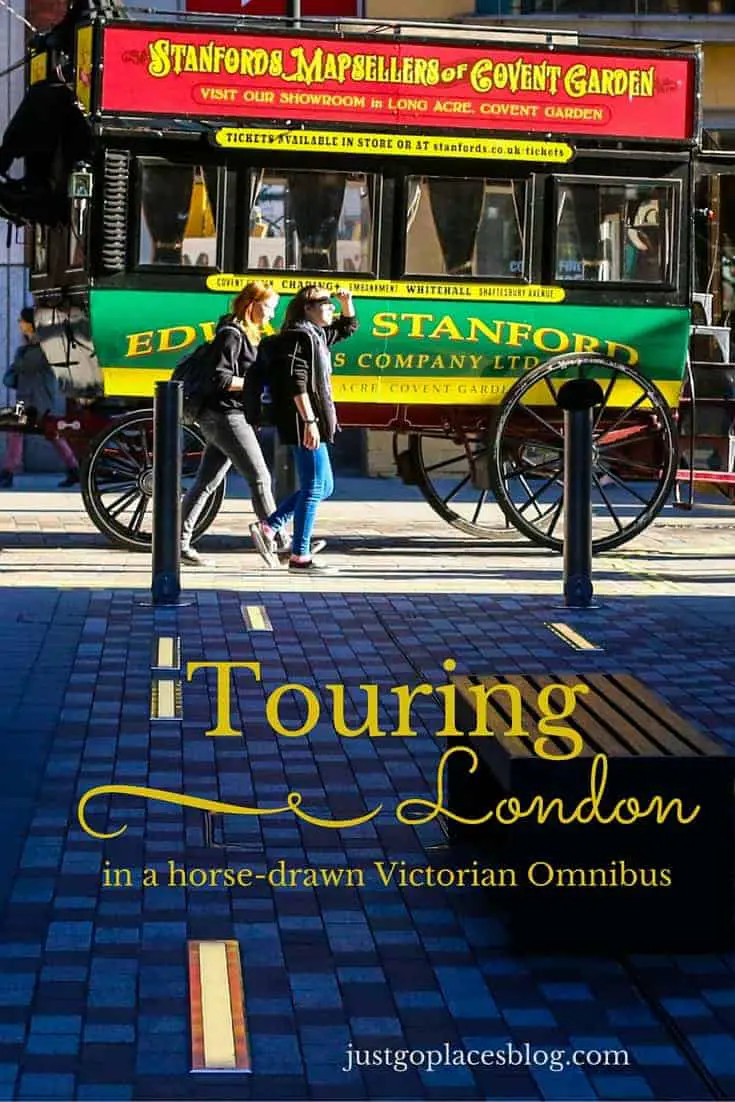 The Stanfords' Omnibus
The Omnibus Tours are run by Stanfords, the travel maps and books store, in Covent Garden that I love.  When my friend Melanie from Sunny in London asked me to be her plus one on a complimentary Omnibus tour, of course, I agreed enthusiastically.  As far as I'm concerned, anything associated with Stanfords should be fabulous.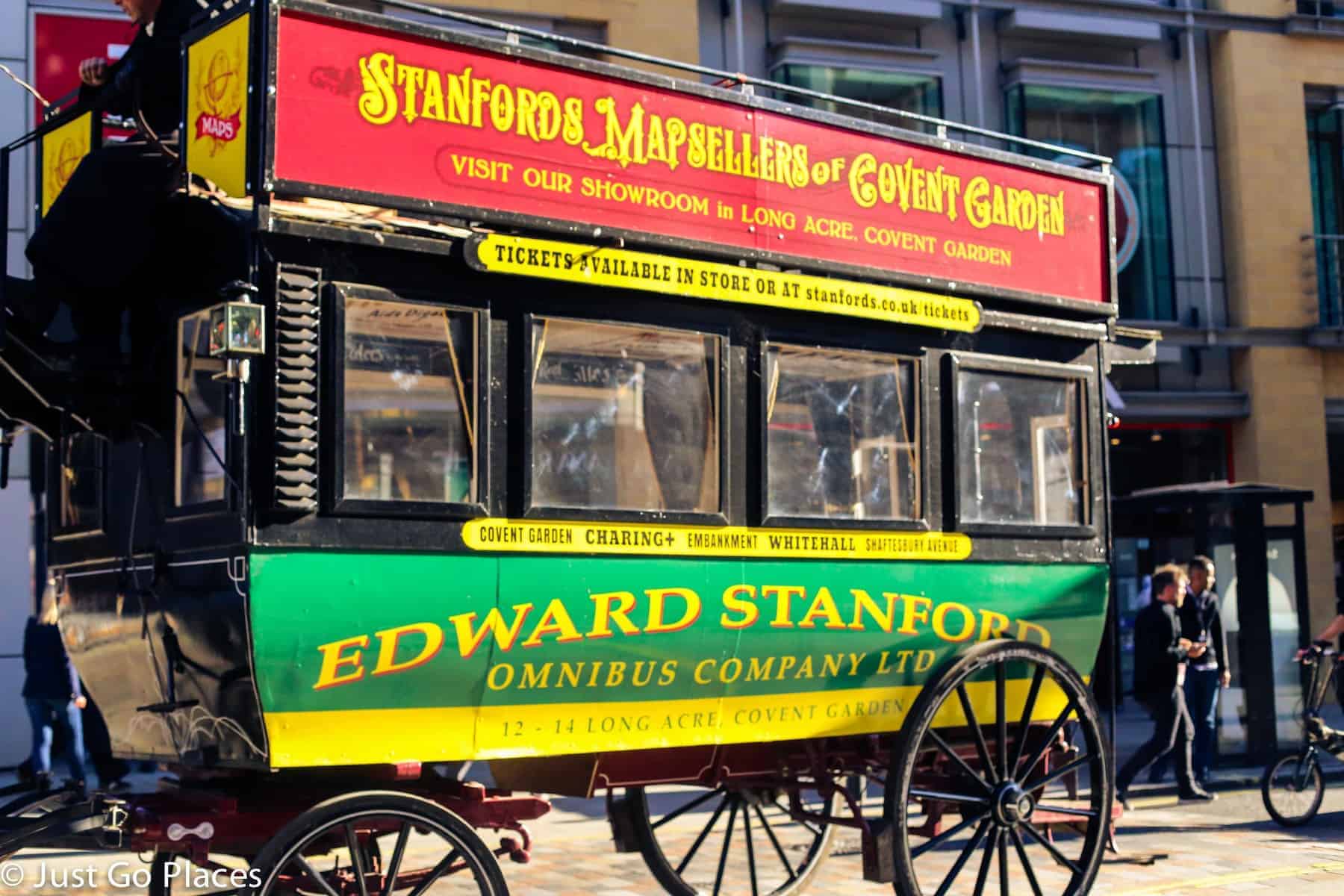 The restored Victorian Omnibus is by pulled three horses and technically can seat 18 people. I'm thinking Victorians were a lot smaller even with their poufy skirts because that seems like a tight fit to me.  Apparently people would hang off the sides and squeeze in where they could.  Clearly, health and safety was not much of a concern.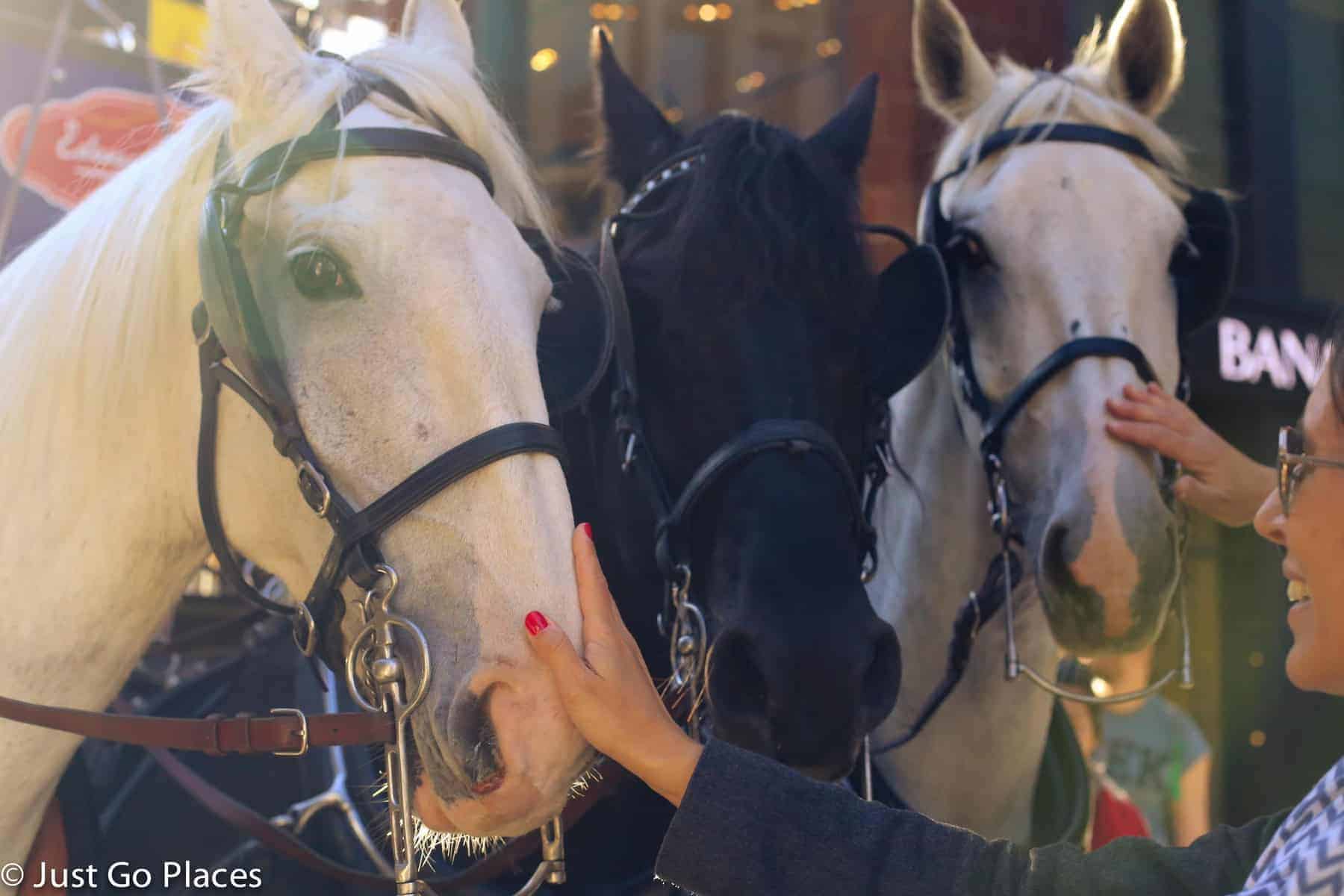 The coachman and driver were in full Victorian regalia which, of course, meant they were immediately easy to spot even in the crowds of Covent Garden.  They told me the team of horses are imported from Belgium because Belgian horses make the best carriage horses.  When they are not navigating the streets of central London, the horses are stabled near Watford.
The Omnibus Tour of London
True to her name, the day of our tour was indeed gloriously sunny.  We took a late afternoon jaunt through the main tourist areas of London on the top deck.  Although the tour was an hour, the ride seemed a lot less.  We weaved our way through traffic at a surprisingly fast clip.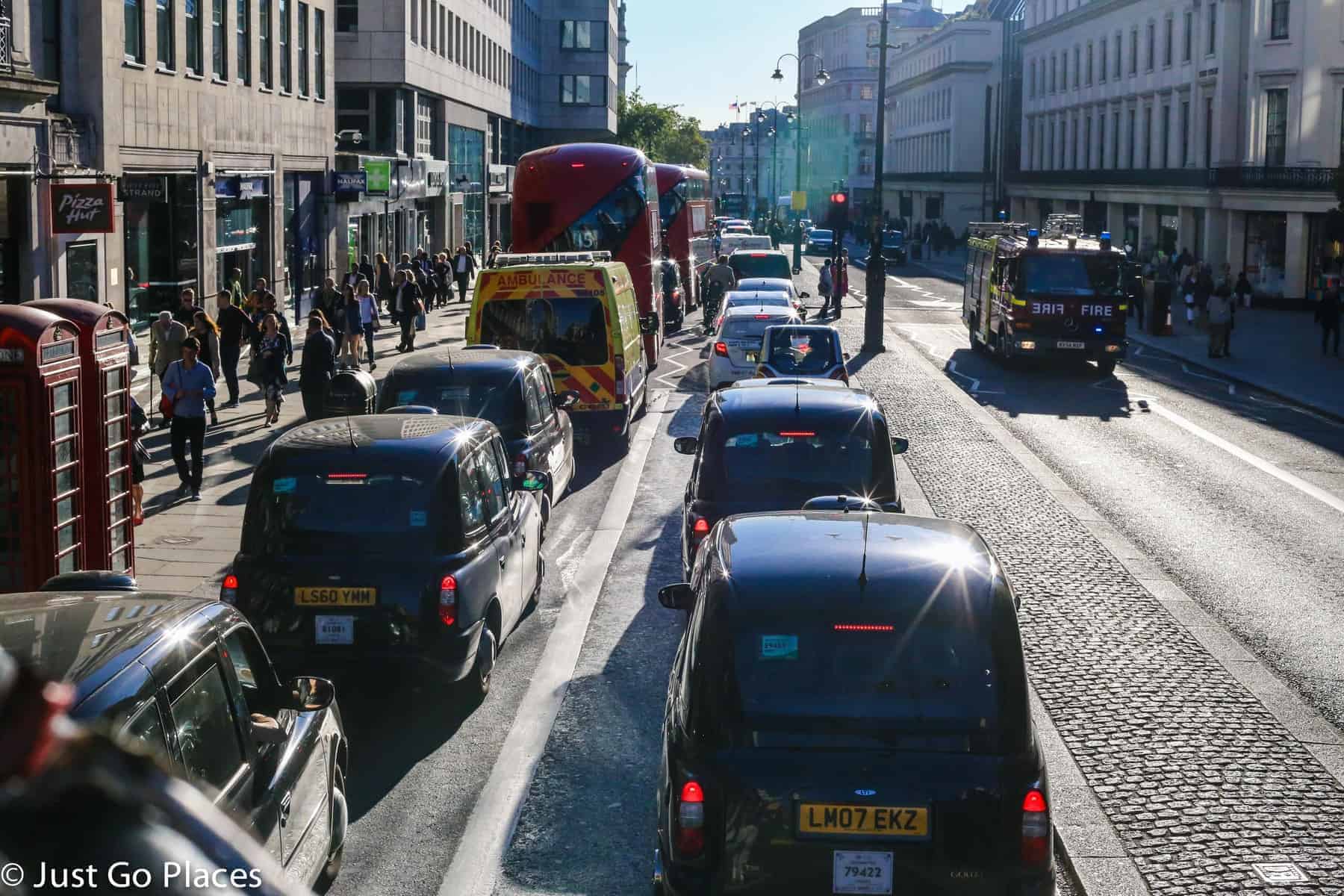 Of course, the tour starts in front of Stanfords in Covent Garden. The rest of the route takes you on a loop through Trafalgar Square, Whitehall, the Palace of Westminster, Pall Mall, Picadilly Circus and Soho as well.  There is a tour guide on board whose patter I thought was fairly basic.  Usually tour guides are chock full of trivia but I didn't learn very much new.  I'm sure it's fine for a first time visitor to London.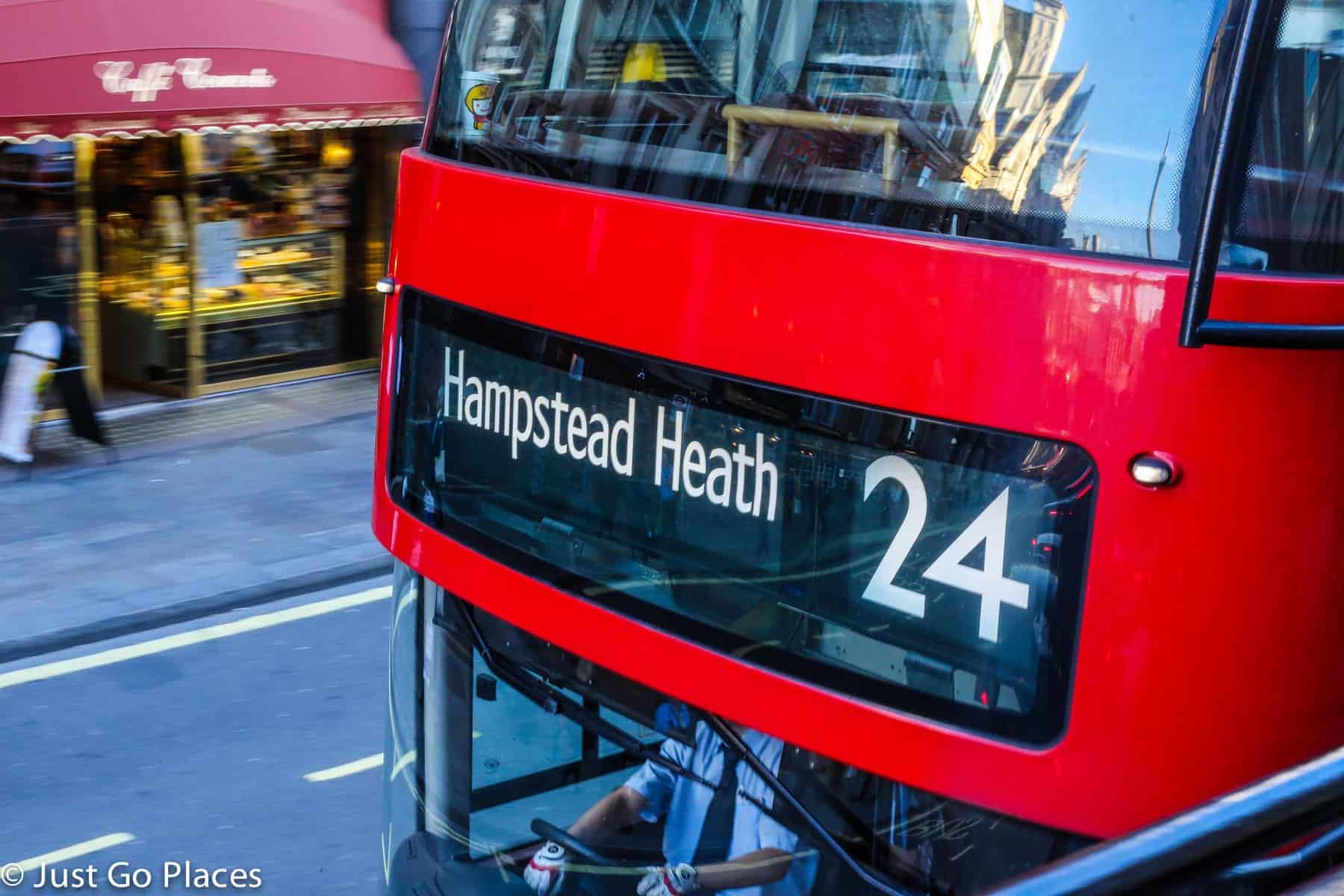 Here's a short video of what you can expect to see  – many of the clips are from the Omnibus Tour.
The Omnibus Tour Photo Gallery
Although I've seen these sights many times before, it's still thrilling to see London as a tourist.  It's all very grand and beautiful.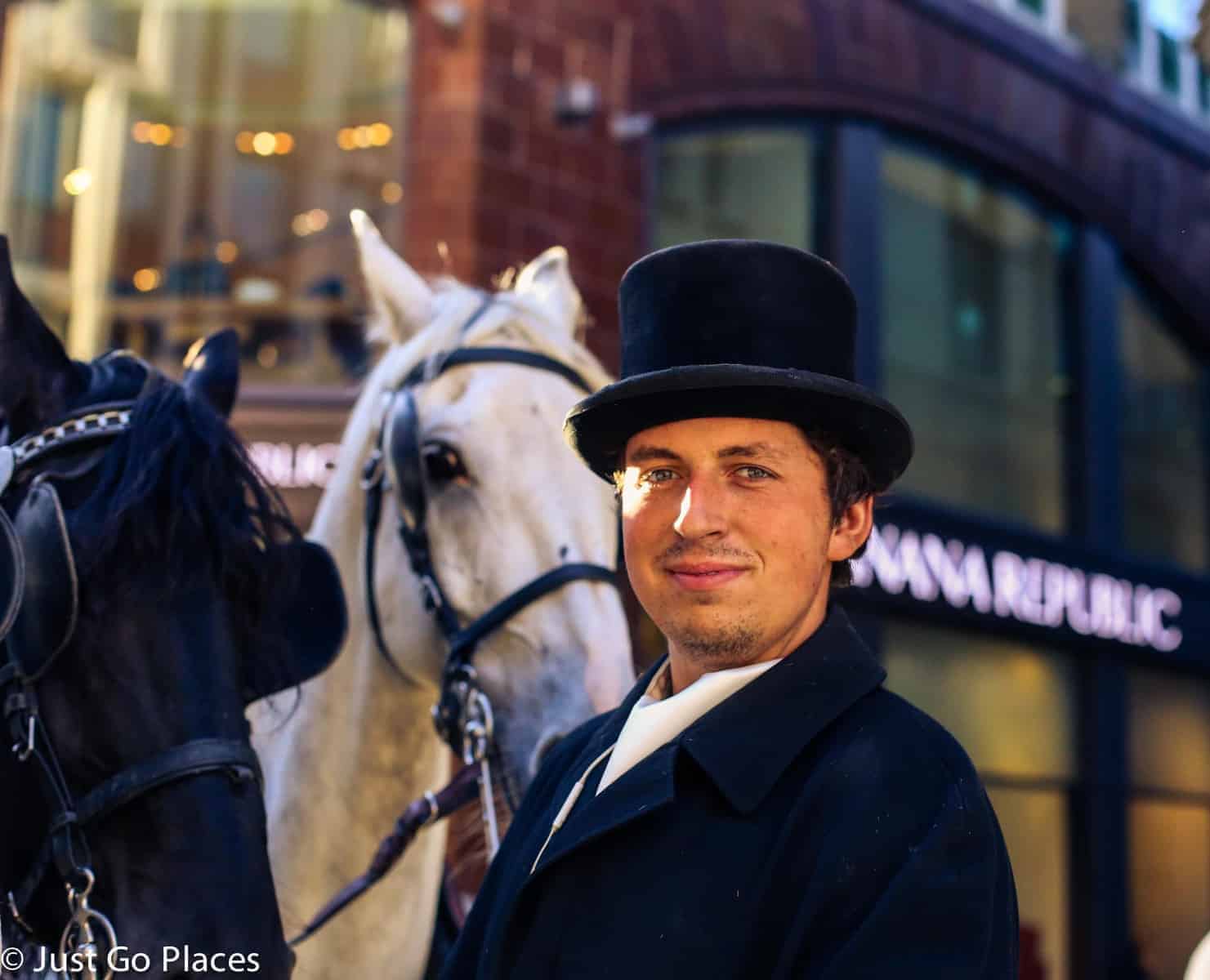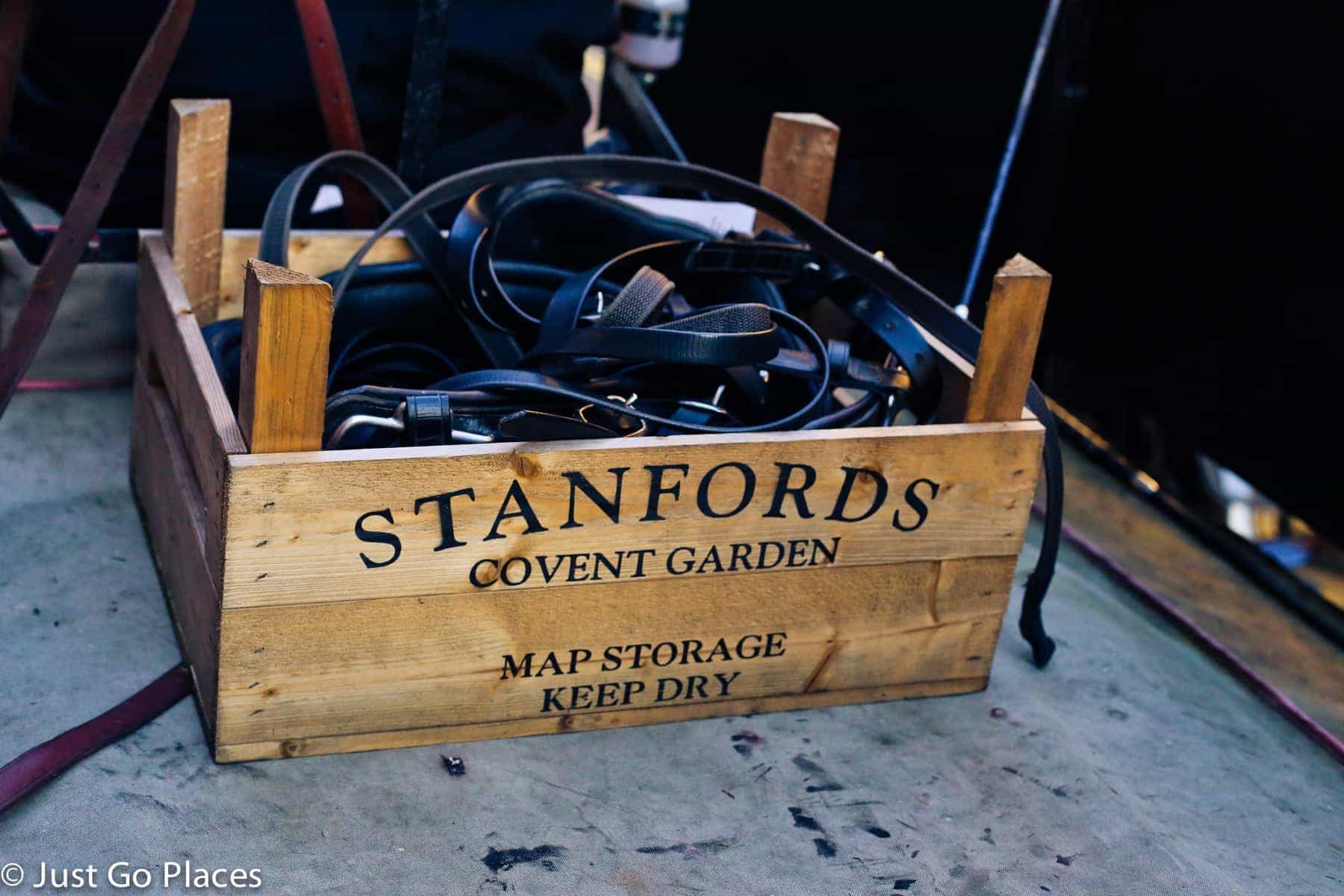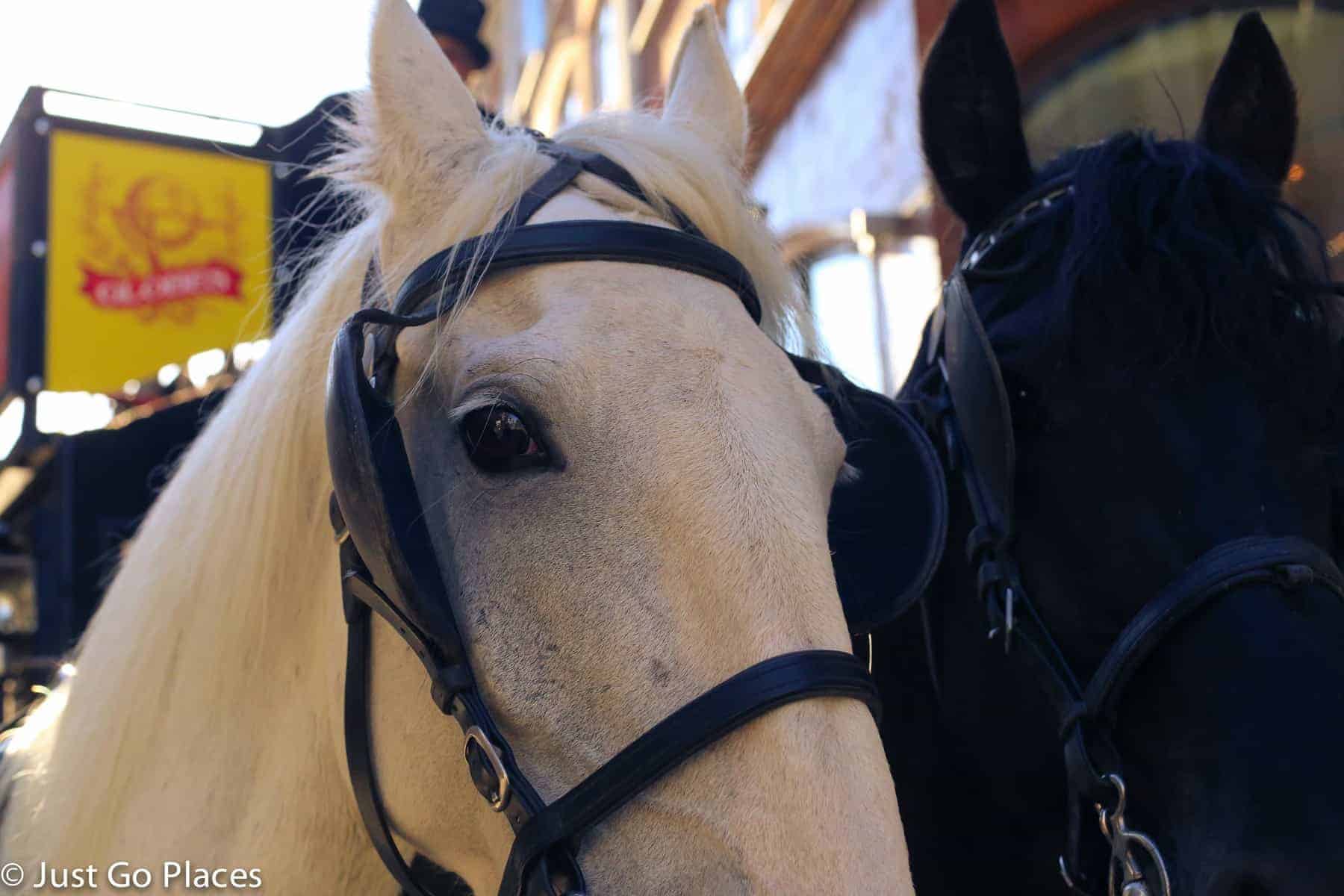 What's the Verdict?
I had a very enjoyable time and I know my kids would love the Omnibus tour.  We have taken horse and carriage rides through many a European city (yes, we are those people).  I want to take the kids next time when the Christmas decorations lights are up in London.  It'll be like stepping back in time riding an Omnibus through London's historic streets.  What better way to start the Christmas season in London?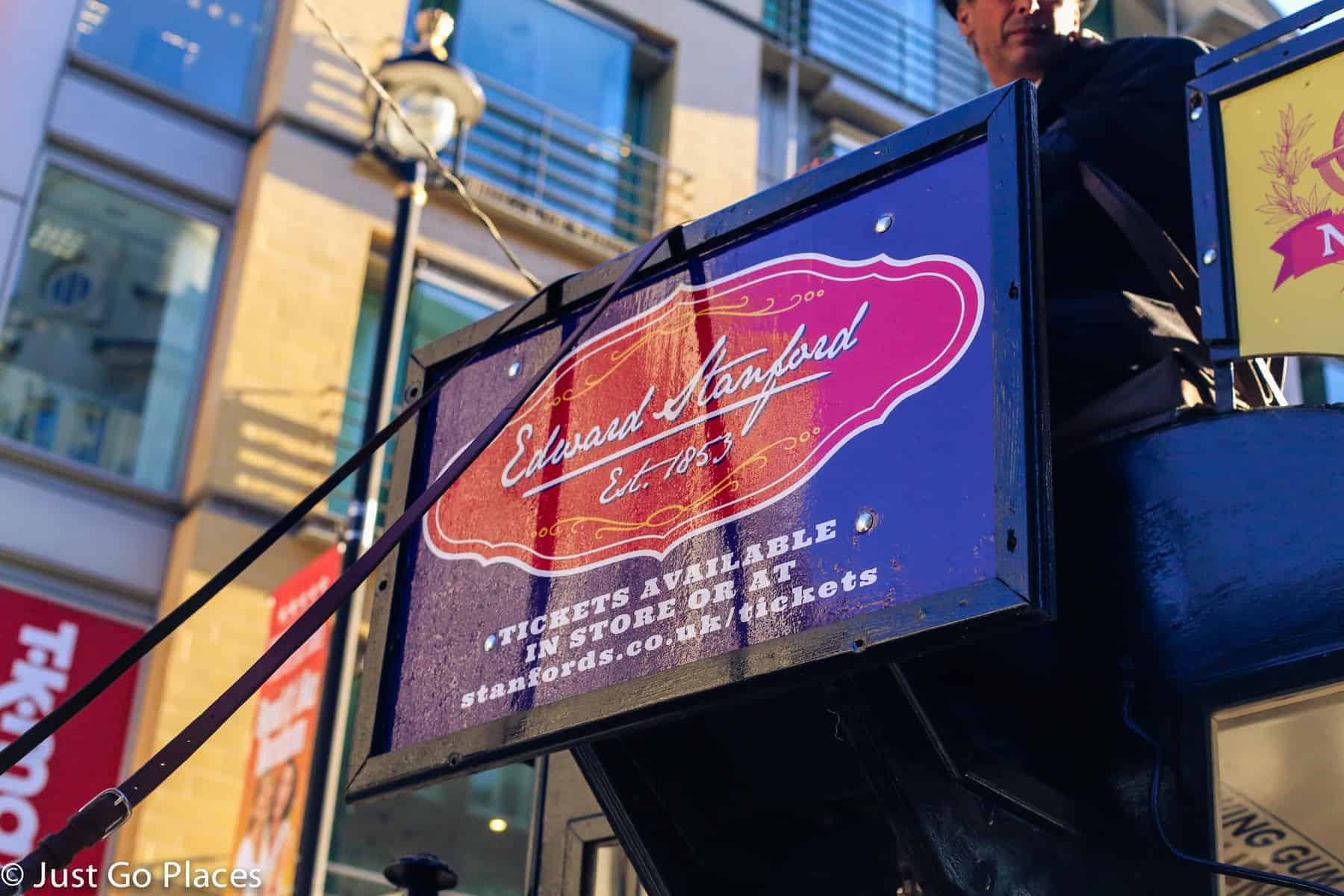 The Omnibus Tour can be booked through the Stanfords website or in the store itself.  The tour runs three times in the afternoon every Tuesday and Thursday. The tours started in the summer and will run through December.  A family ticket (2 adults, 2 children) costs £60.
***
This post is linked up with Wednesday Wanderlust and Travel Photo Thursda, The Weekly Postcard and Photo Friday on Pierced Wonderings.
It's also time for Wednesday Globetrot again!