Most people have heard about the National Cherry Blossom Festival that is held in Washington D.C. every spring in celebration of the friendship between Japan and the United States.  You can even keep track of the cherry blossoms (sakura in Japanese) that burst into colour on Bloom Watch.  This year the peak bloom in the US capital was April 4th.  A little less well known is the Cherry Blossom Festival in Philadelphia.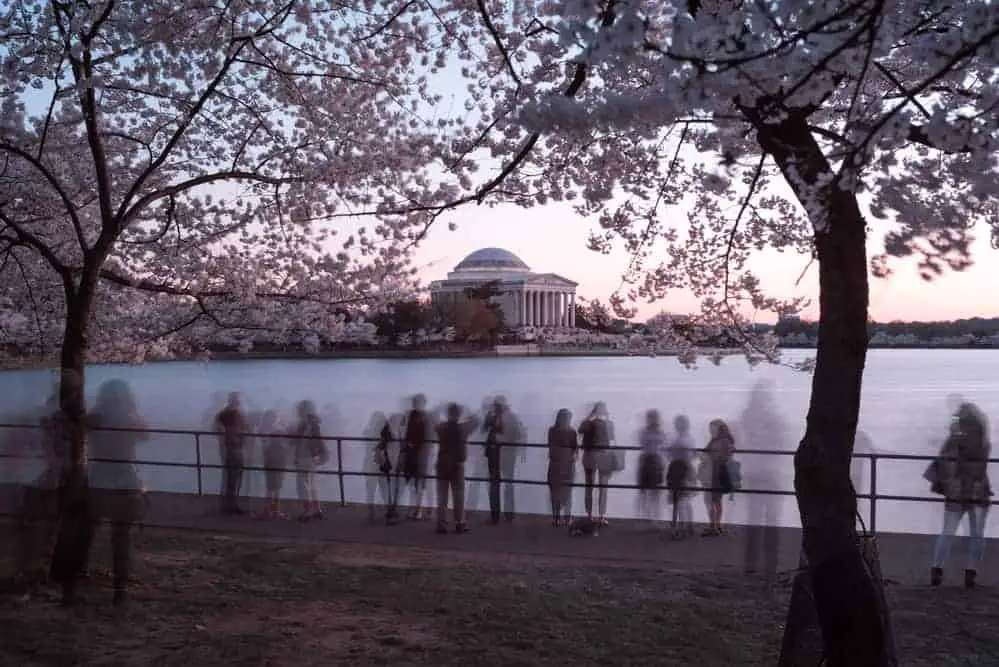 Although we were too late this year to see the Washington D.C. blooms, we did get to see the Subaru Cherry Blossom Festival of Greater Philadelphia. Ironically, Philadelphia has been unseasonably cold this year and many of their cherry blossoms had not yet bloomed when we visited.
Japan presented the first cherry trees to Philadelphia in 1926 to commemorate 150 years of American independence.  The Japan America Society of Greater Philadelphia then took it upon themselves to plant more than a thousand cherry trees as well.
The Philadelphia festival is sponsored by Subaru who have their US headquarters in nearby Cherry Hill, New Jersey.  Occurring since 1998, the festival has a series of events spread out over 2 weeks and ending in Sakura Sunday.  The festival celebrates not only the cherry blossoms but also Japanese art, food, culture and music.  The main event, Sakura Sunday, is held at Fairmount Park, the central park of Philadelphia, which is the largest urban park in the world at over 9000 acres.
We went to some of the child friendly events such as the Japanese drumming (Taiko). Our children were even allowed to play on the drums themselves which they did with much relish.
We also saw a demonstration of the Japanese martial art involving swords (Kenjutsu).  The experts used real Samurai swords instead of the usual practice ones that are made of wood.
Our children were mesmerised by the acrobatic grace of the men demonstrating and effortless cuts made the very sharp blades of the swords.  They were not allowed to practice themselves!  We were encouraged to ask questions though and look closely at the swords.
One of the most beautiful aspects of cherry blossoms are the fragile and ephemeral nature of the blooms.  In Japanese culture, cherry blossoms represent the fragility and beauty of life.  The tradition of cherry blossom viewing parties (hanami) serve as a yearly reminder to appreciate the here and now.
We thoroughly enjoyed viewing the cherry trees and partaking in a small way in Japanese culture.  If you are in Philadelphia, Washington D.C., or any of these world cities that appreciate cherry blossoms next year, I would recommend that you check out the cherry trees and the festivals.
If you would like some cherry blossom action before that, check out The Cherry Blossom Murder by Fran Pickering, a fellow blogger and Japanophile who has written an entertaining murder mystery set among the sakura.
SaveSave