Schoone Oordt is a charming country house hotel in Swellendam, a little town off the famous Garden Route in South Africa. The hotel is centrally located in the historic centre of Swellendam.
The main hotel is a beautiful converted Dutch house dating from the 18th century – hence the country house hotel in Swellendam moniker. It has a lovely newer conservatory where meals are served.
There is also a separate room which you can use as a lounge.  The hotel dog is completely soppy and very friendly.
The bedrooms, however, are located in annexes behind the main house.
We were somewhat unhappy with the location of our bedrooms. We had been told we had booked a family room but, upon arrival, we were given two separate rooms. My expectation of a family room is a room that has either interconnected rooms or a large room with enough beds. Although our rooms, were near each other, they were located in two separate buildlings. My children are still too young to sleep on their own in a new place. We wound up having them sleep in our room. The second bedroom became just an expensive store room for suitcases.
Apparently, the hotel does have two rooms which are connected by a balcony. They also have a family annex which is a little house with a king bed downstairs and two single beds in a loft area. If you are travelling with children to Schoone Oordt, I suggest you make sure you have one of these rooms unless your children are comfortable sleeping in their own hotel rooms.
Other than the issue with the location of the bedrooms, the bedrooms themselves were spacious, attractive and comfortable.  They were surrounded by beautiful, mature gardens.
The pool is not heated but that didn't stop my children from enjoying it thoroughly. I was delighted to find that the WiFi actually worked pretty well even by the pool area!
We watched our more adventurous fellow guests wander off after breakfast with their hiking boots, maps and water bottles to explore the surrounding countryside.  We admired their enthusiasm but were pretty happy admiring beauty from the pool deck.
The hotel food and waiter service is likewise excellent. Breakfast was an elaborate affair with fresh-squeezed orange juice, freshly-baked bread, a cold buffet and then a hot 2 course plated meal. We had dinner one night at the hotel which was likewise very good. They did not have a children's meal but asked me what the children would like. I was able to order pasta for my daughter and steak for my son.
We thought the service at Schoone Oordt was exceptional. They even cleaned our car while it was in the parking lot. There was always fresh flowers cut from the gardens in the rooms.
We realised after we booked that Schoone Oordt was rated the most romantic restaurant in Swellendam according to Trip Advisor. It was indeed very attractive. Having children sleeping in our room made it not so romantic for us! The hotel did have its fair share of couples. We met only one another family but their children were teenagers.
Overall, we really liked Schoone Oordt and, assuming we could get a family room that was interconnecting, we would stay here again.
SPREAD THE WORD! PIN THIS TO YOUR TRAVEL PINTEREST BOARDS FOR FUTURE REFERENCE!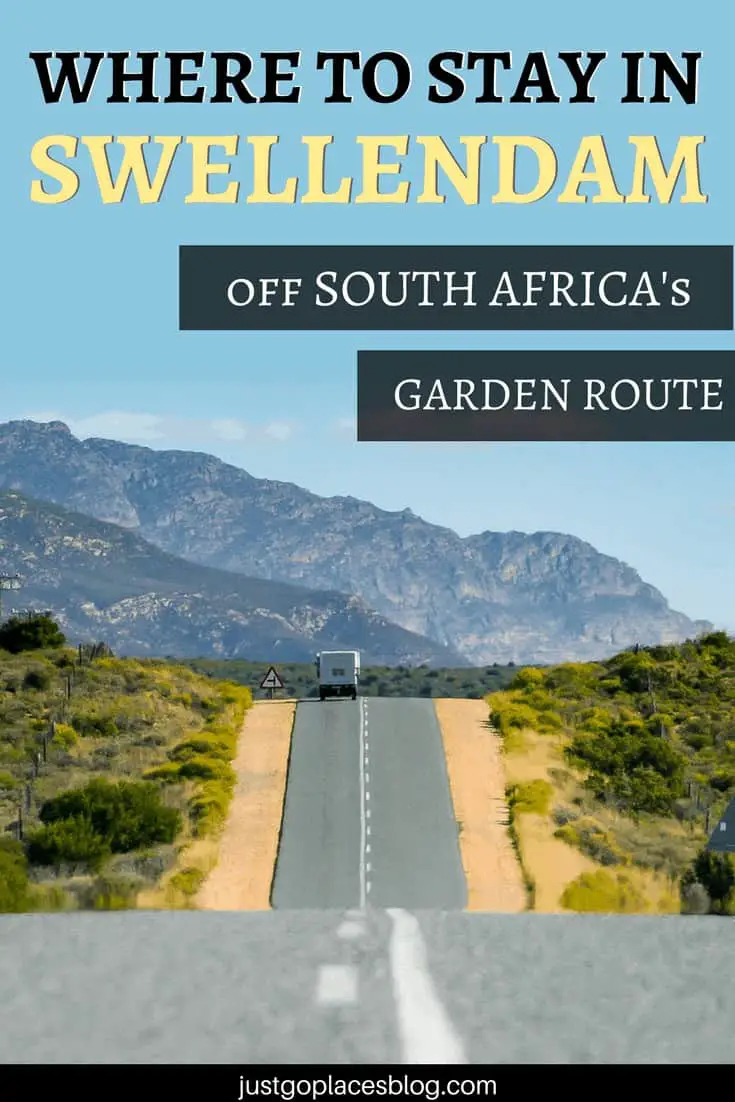 This site generates income via partnerships with carefully-curated travel and lifestyle brands and/or purchases made through links to them at no extra cost to you. More information may be found on our Disclosure Policy.