The days are long but the years are short.

Gretchen Rubin
I didn't understand that quote until I had a family. Some days I honestly have no idea where the time went but I know I was super busy. There are times I think I need to call my mother to tell her some little thing that happened  with the kids but then with the time difference, the call never happens. Thank goodness for texts and FaceTime which are a real boon for long distance communication – friends and families are more in touch than ever before even when they are continents apart.
The Neveo Family Diary
When I was contacted by Neveo for a new app for a family diary, I was intrigued because I am interested in improving family communication when our extended family is spread out all over the world .  They also make great gift ideas for long distance family members. The adults in my family don't really buy presents for each other anymore but I know that photos are always welcome. I know my mother will be thrilled to receive a family newsletter ever month.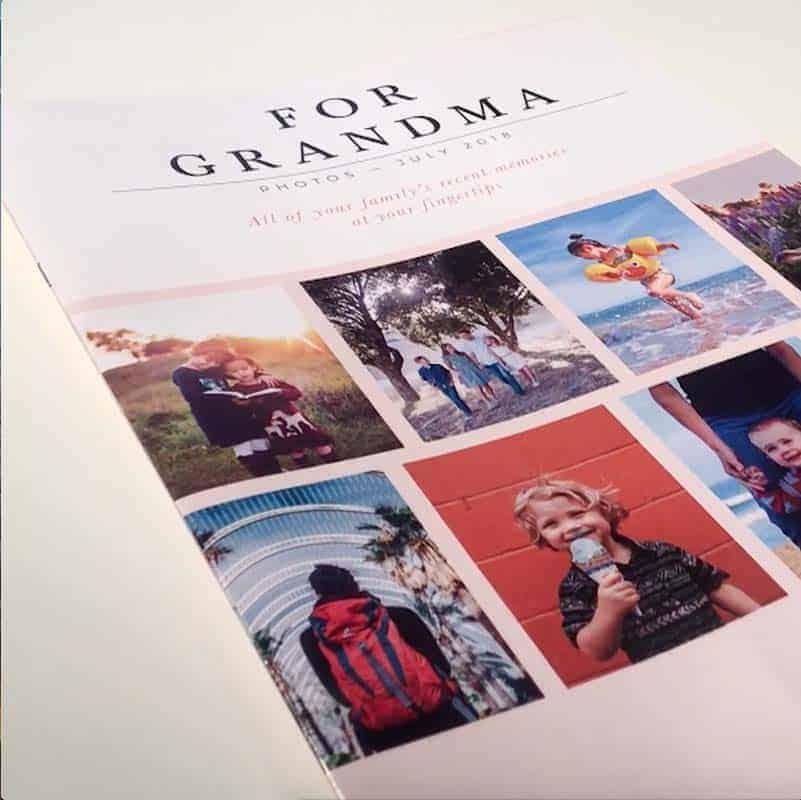 Sure, I started this blog trying to document our travels as a digital diary of sorts. There is a lot that happens though that never makes it onto the blog.  And, frankly, some of it is only of interest to family and friends who know us well.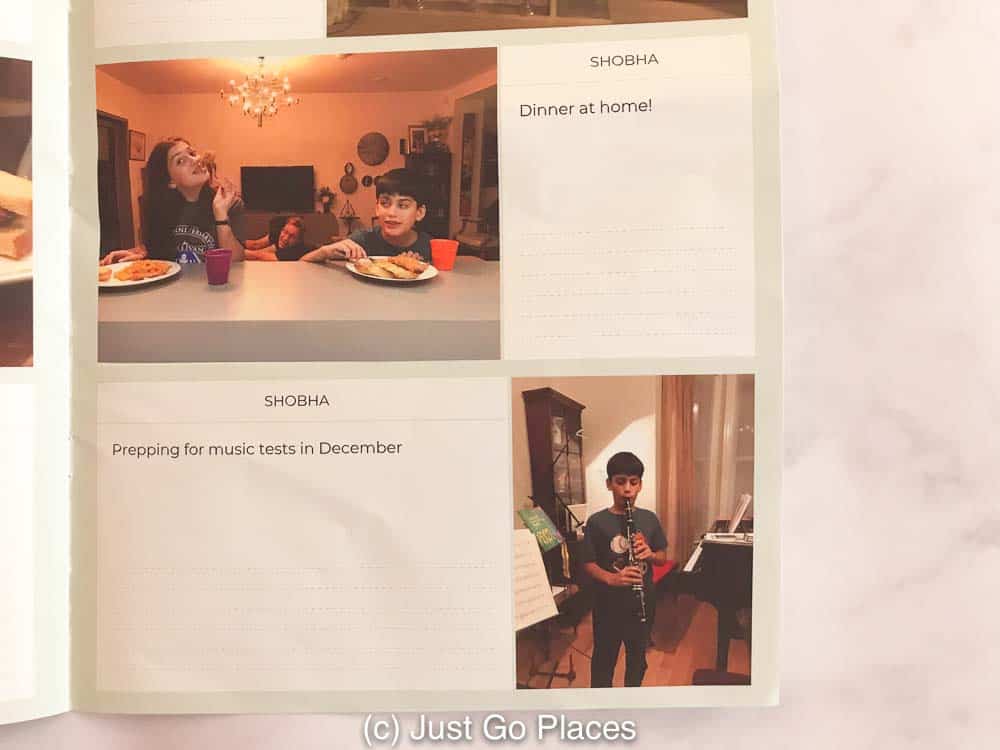 There are lots of goofy moments and mundane events in our daily life that I know my mother would find amusing.  She's family and being a part of the small moments in life is the glue that holds us together as a family. And, frankly she will appreciate the irony that I am raising as headstrong a child as I was. Even with long distance family relationships, you can't deny a bit of schadenfreude especially when you know it is well deserved.
The Neveo app is super easy to use as a digital diary.  The easy of use of this family diary is a definite plus point because I have limited time to create a digital diary. When the twins were babies and had 2 hour afternoon naps and slept for another 12 hours at night, I had the time to create beautiful photo albums. Now, not so much.
How Does This Digital Diary Work?
Every month, you upload up to 50 photos onto the Neveo App from your phone. Then you can add a small caption.
Neveo takes the photos at the end of the month and creates a little family newsletter. You can send a physical printed copy of the family newsletter to yourself and to any other people you would like anywhere in the world. Neveo takes care of the mailing of the family newsletter, too.
So the only thing you have to do for this family diary is upload photos from your phone. I uploaded my photos while my daughter was in between bouts at a fencing competition.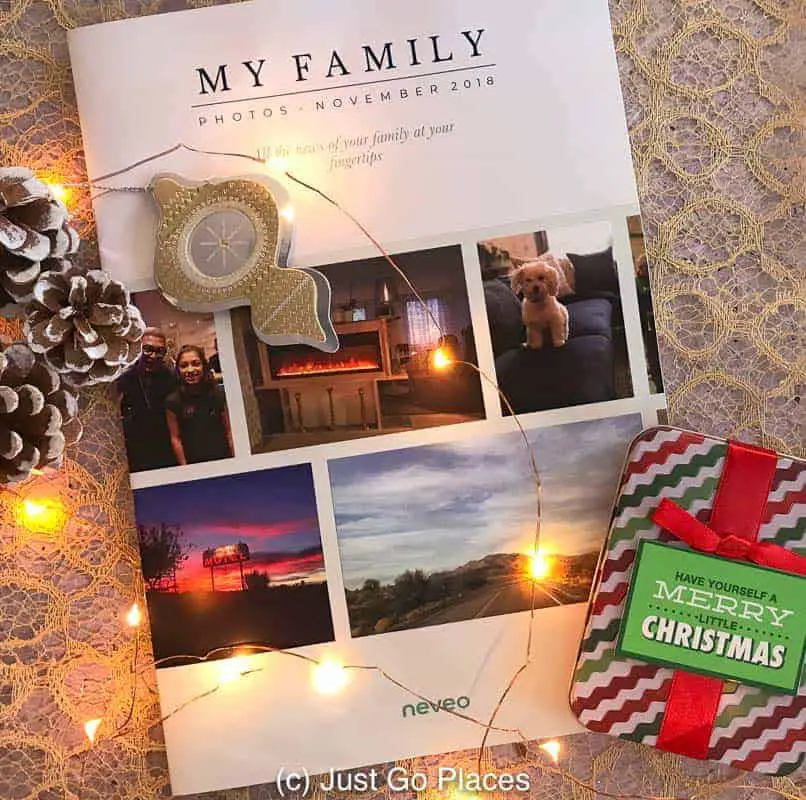 Neveo works as a shared journal as well. You can get other people to upload photos onto your monthly family diary. I tried to get my kids to participate but in the end it was just easier to AirDrop their photos and upload it myself onto Neveo.  On the top of every photo, it mentions who uploaded the picture. Although our shared journal says it was only my photos, that's strictly not true.
I love that we have a mixture of photos from everybody's phone to truly make a shared journal family newsletter. Sometimes the same event is seen through different perspectives – for example we have both my proud mama photo of my daughter on the winning podium at a fencing competition and then her selfie showing off her medal.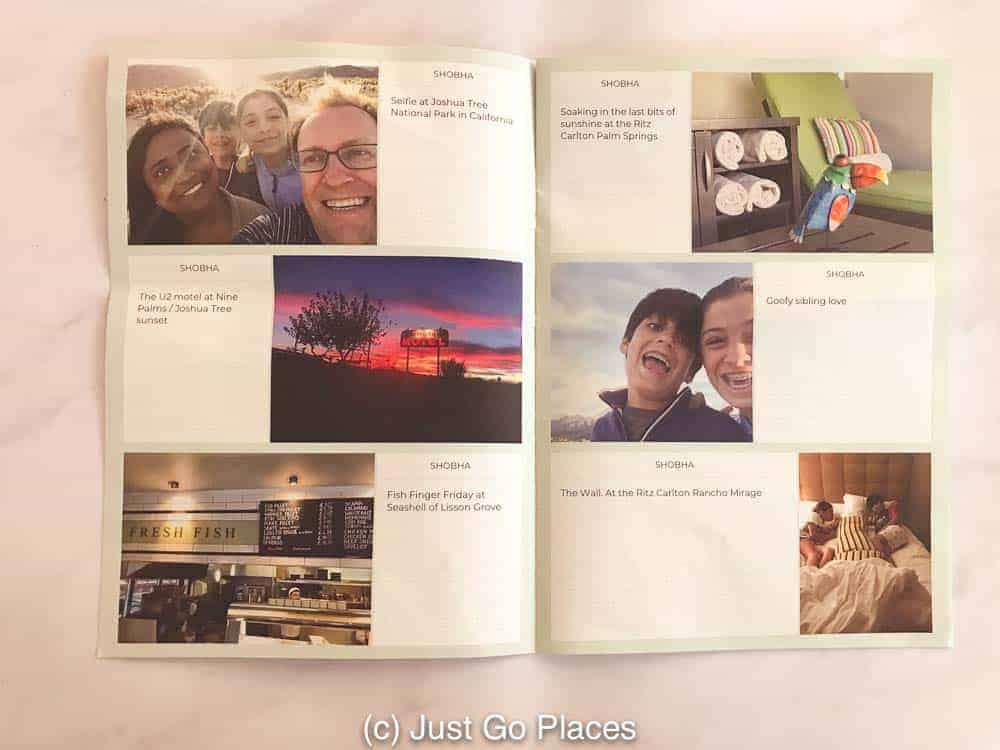 All four of us in our family have smartphones and we use our cameras liberally. For example, some of the silliest photos of our dog are taken by my son. And, now everyone can see them thanks to our digital diary!
So many of our memories are in digital form, that its nice to have a physical family diary to flip through. Even my brother who chucked out all his physical books when he went onto Kindle, still prefers his photos in physical form! My mother definitely likes to browse photo albums.  With my Neveo album, my mother can see what happens in between our phone calls – my kids making pancakes, how dirty my dog looks after a roll in Hampstead Heath, etc.
This shared journal also capture our everyday life. As a child, my son was obsessed with a blue plastic tambourine. We called it his comfort tambourine because he would rattle it when he got stressed. I remember that detail but not some of the other quirky things that happened. My husband loves eating the same healthy salmon sandwich at Gails, a French bakery near us, while the rest of us indulge in cherry chocolate scones and almond croissants.  Will we remember that in a few years time? Now, that the photo is in an family newsletter we probably will!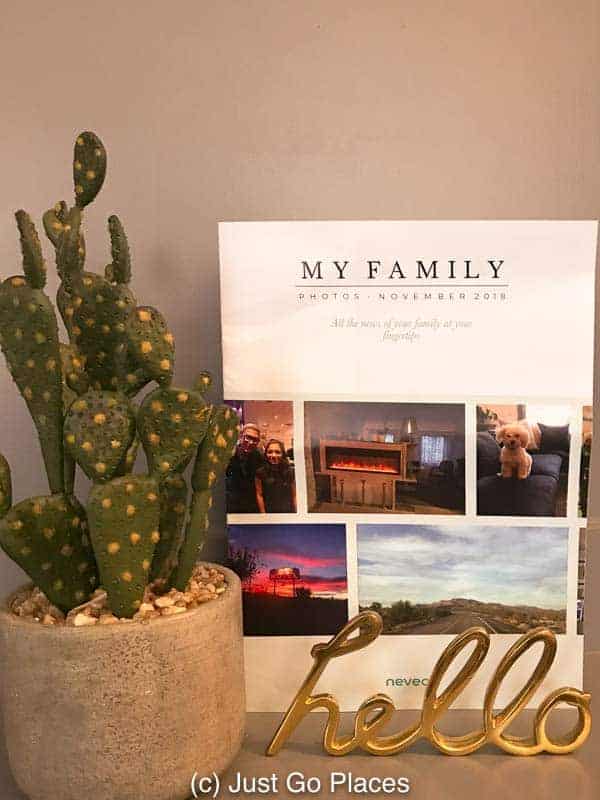 Importance of Family Communication
My husband and I are both close to our families even though we don't live anywhere near them. I would like to impart to my kids the importance of family communication. We love our apps for family communication and I can see Neveo becoming a monthly routine in our house.
Our monthly family newsletter will go a long way towards improving family communication with our extended family. When you don't see people very often, you appreciate the times that you do see them more.
These family newsletters also make great gifts for long distance family members. My mother can look forward to receiving her monthly family diary updating her on what happened in our lives.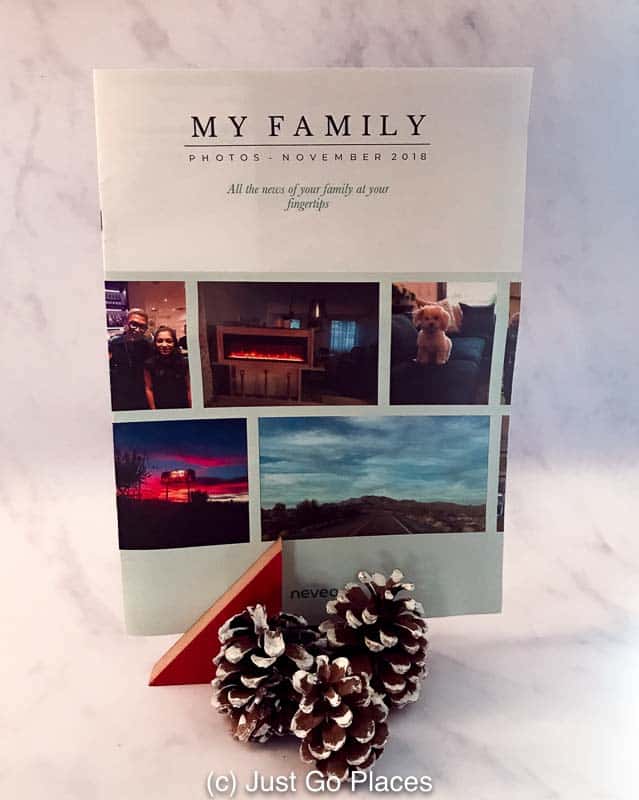 I think a digital diary that is as easy to use as Neveo is great for any family whether they are expats or on the road travelling long-term or even at home. Time just flies and it's good to capture snippets of life as it happens in real time!
SPREAD THE WORD! PIN THIS TO YOUR TRAVEL PINTEREST BOARDS FOR FUTURE REFERENCE!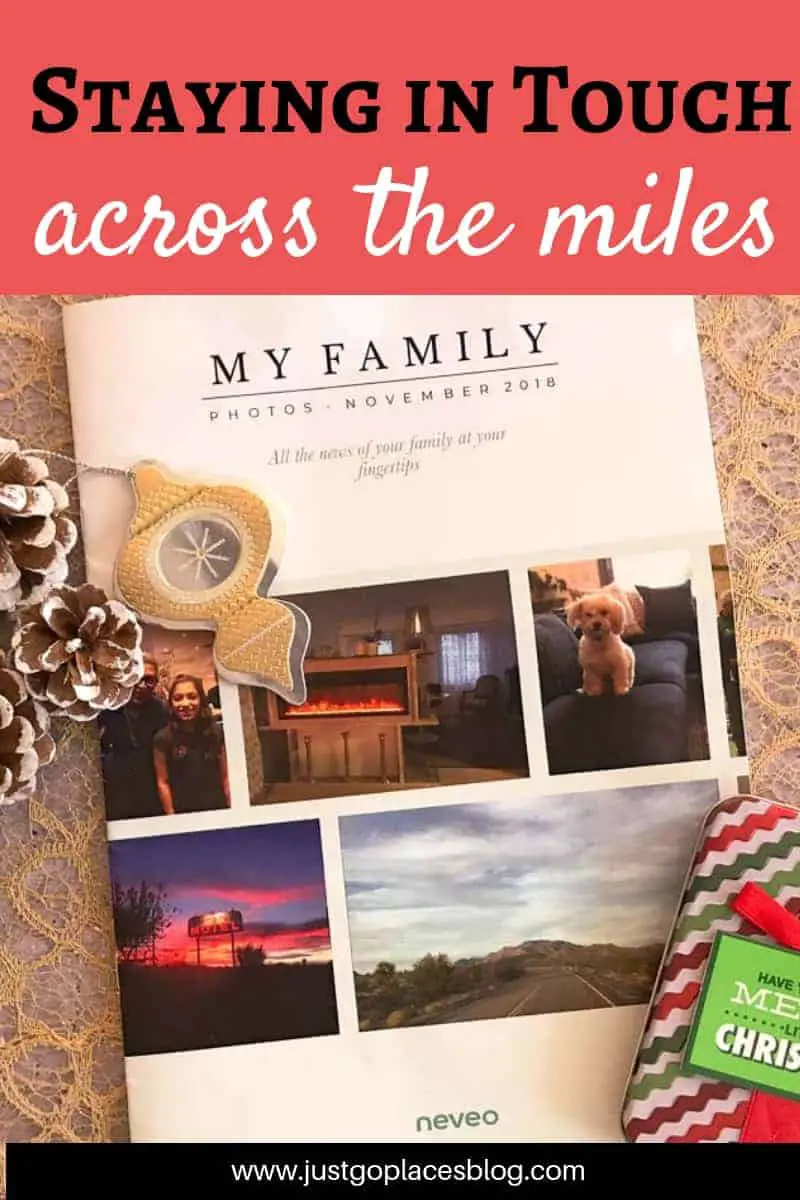 This site generates income via partnerships with carefully-curated travel and lifestyle brands and/or purchases made through links to them at no extra cost to you. More information may be found on our Disclosure Policy