On a cold and rainy day in London, I was really glad I was meeting my friend for dim sum.  With its hot food which is not too filling for lunch and sharing plates  that encourage conversation, dim sum is comfort food for many people (and not just the Chinese!).  We both knew that the dim sum at Royal China is the best in London.  There was really no question of going anywhere else!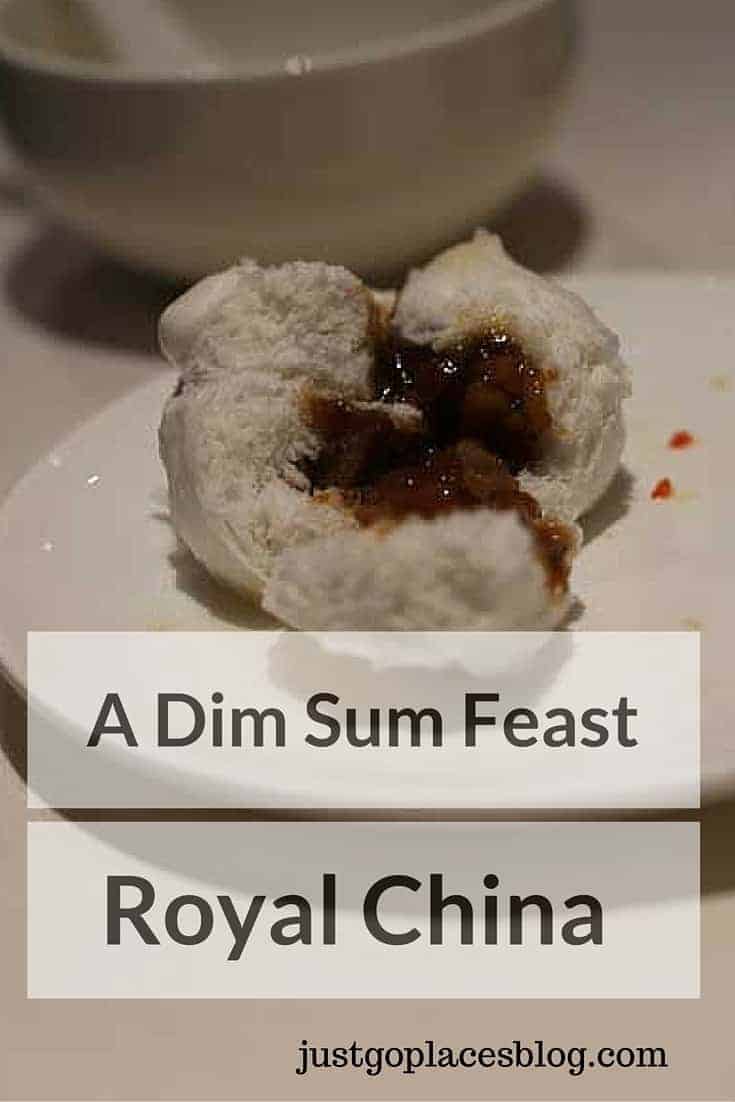 Royal China Queensway
The Queensway branch of Royal China is located just a few doors down from the tube stop so we didn't even need to crack open our umbrellas.  The interior has walls of dark lacquer, low lighting and a cozy atmosphere even though the restaurant is quite big.  We could have a conversation fairly easily with no shouting to be heard above the din.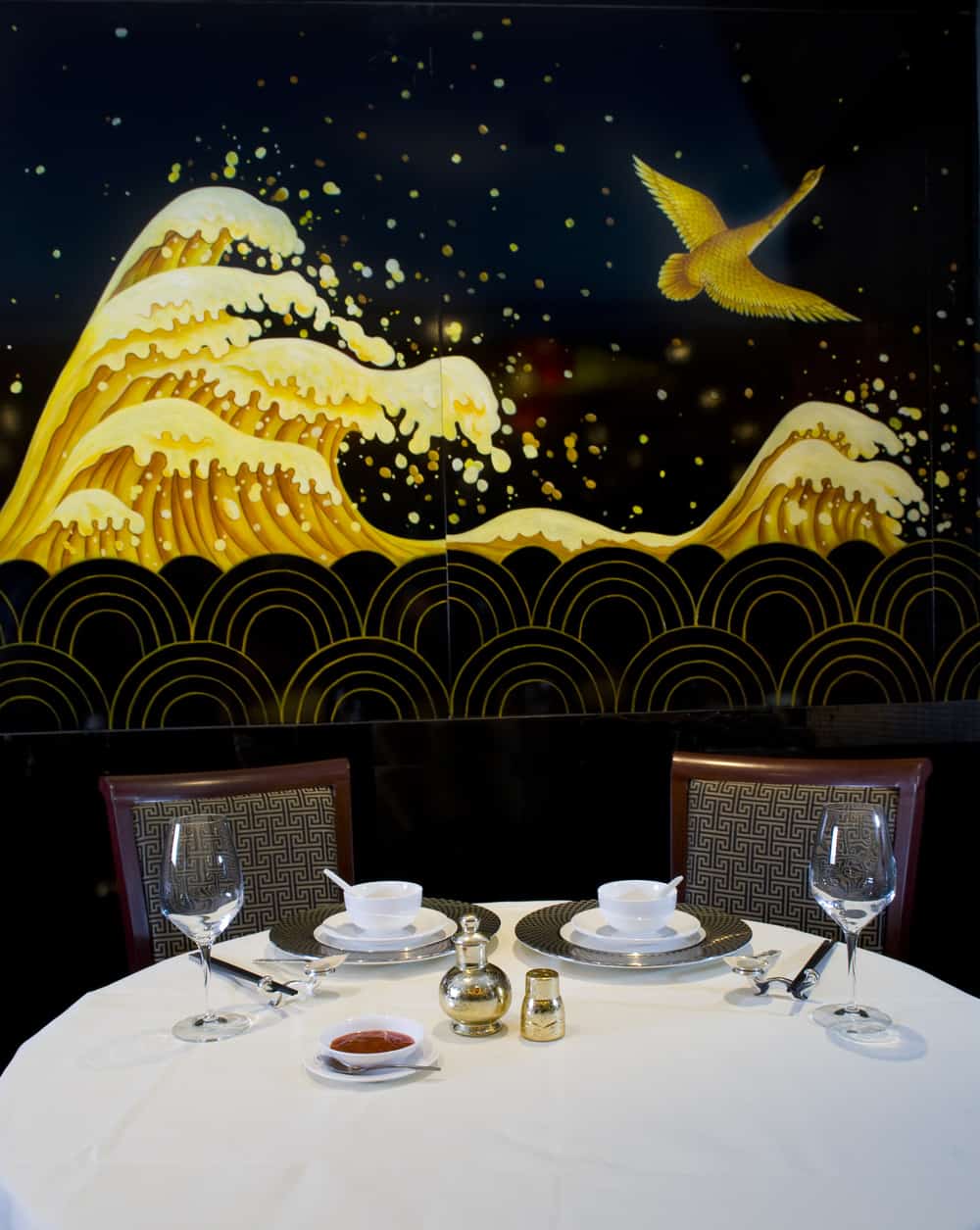 Even at lunchtime on an unremarkable weekday, the restaurant was busy.  Royal China is renowned for its dim sum and, unsurprisingly, popular with locals and international visitors alike.  Although the dim sum is a tad more expensive than at other places, the quality is excellent.  In any event, dim sum is still a relatively cheap lunch.  I am firm believer that you get what you pay for.
The Dim Sum at Royal China
We ordered our green tea to warm us up and prepared to feast on little dumplings.  The dim sum came, fast and furious, delicate little morsels which exploded in tasty fireworks of flavour in our mouth.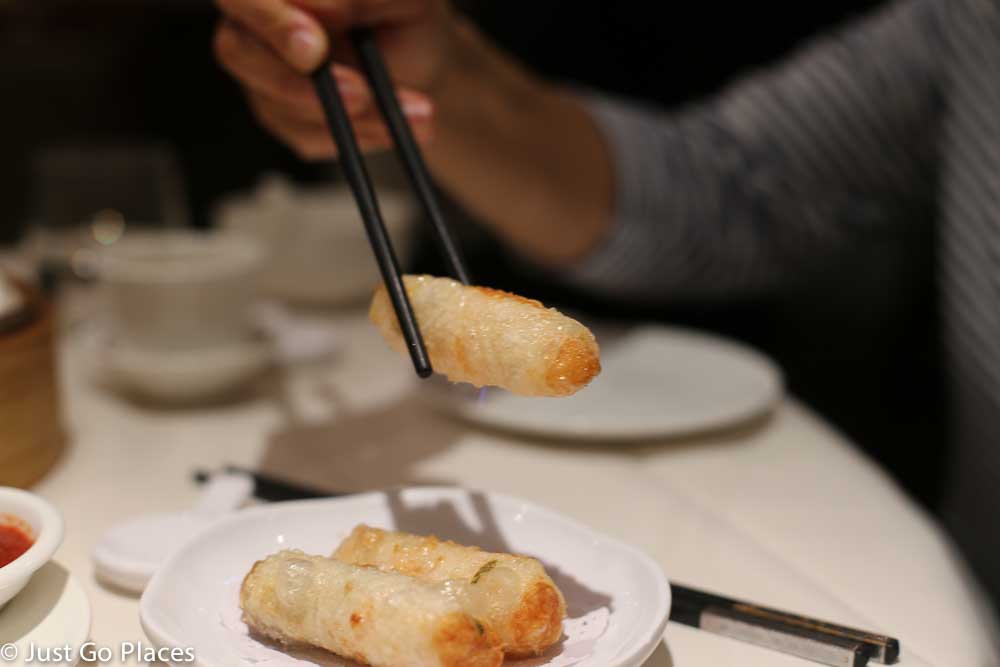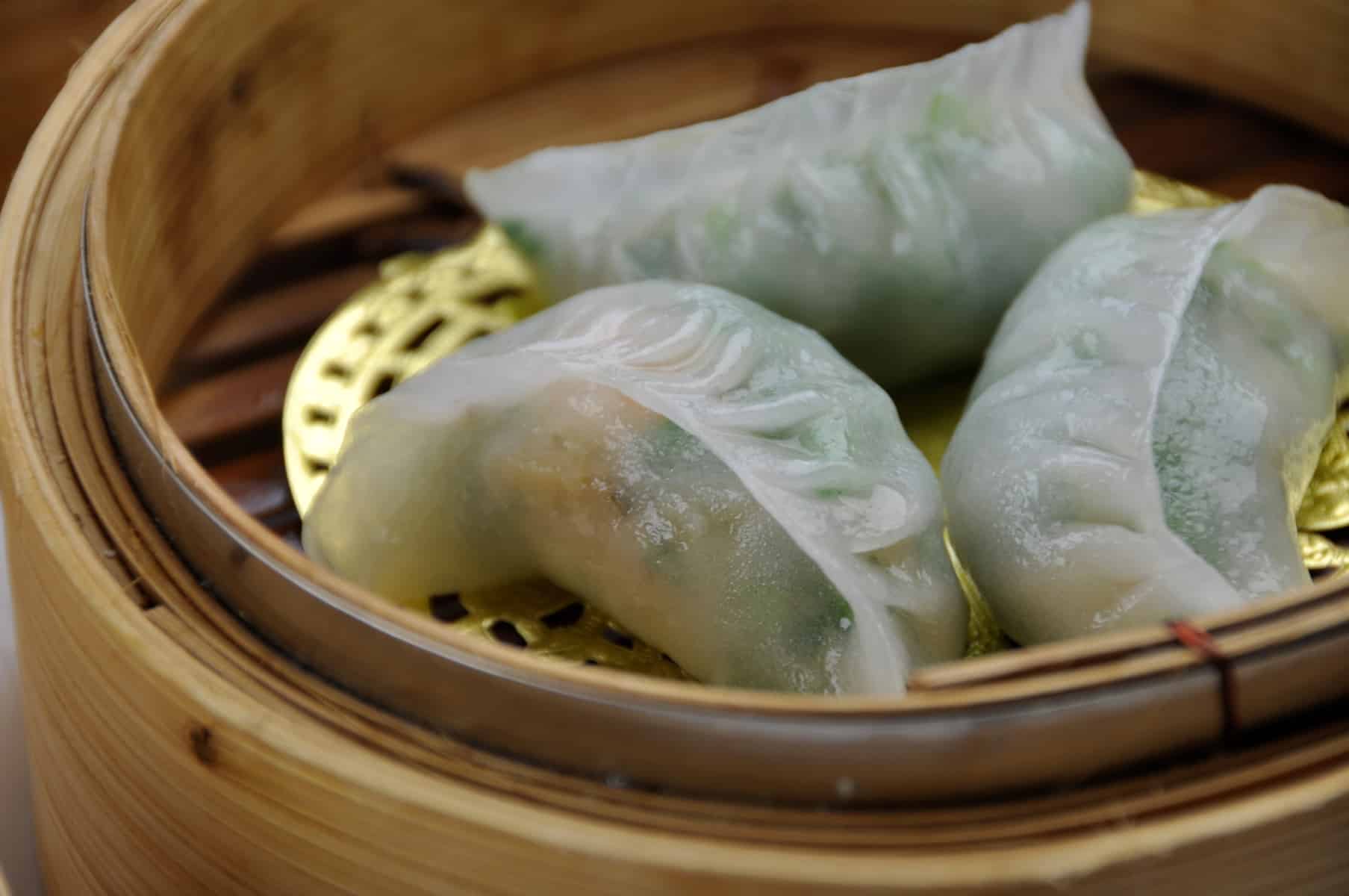 Although the restaurant was full, service was fast and efficient. Our teapots of Chinese tea were readily filled up. The dim sum was brought out and our empty dishes cleared in regular intervals.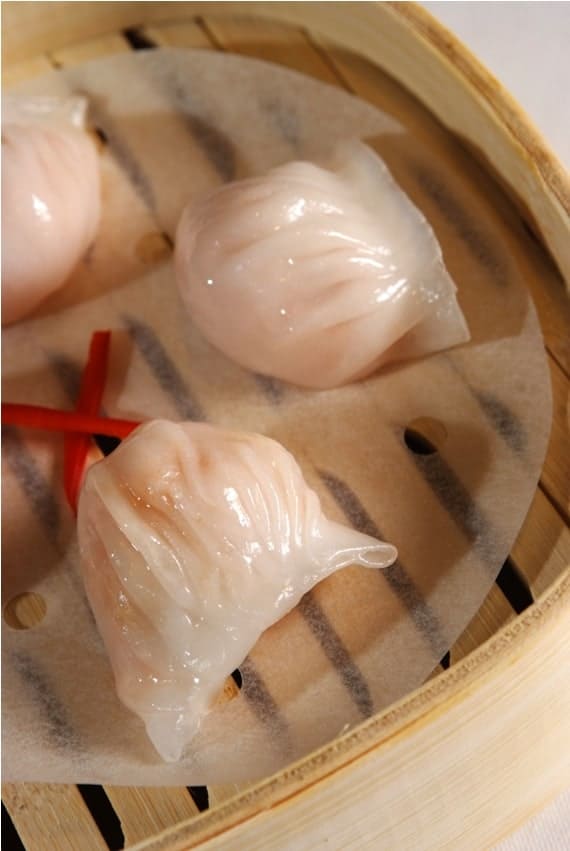 My favourite dim sum were the steamed prawns.  My friend was a fan of the cheng fun.  We both ate until we were stuffed and content.  It's surprising how little morsels can fill you up fast!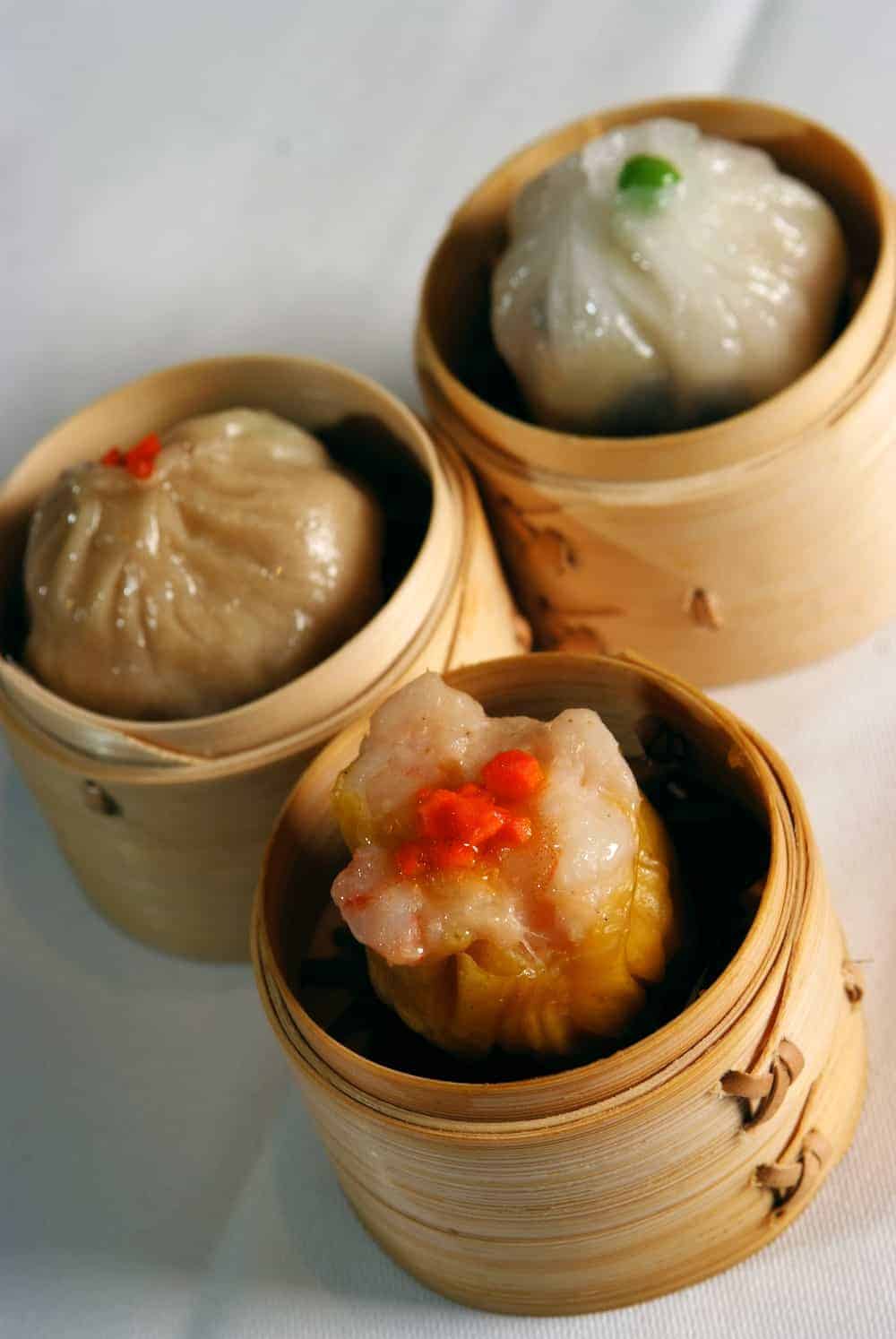 At the waiter's recommendation, we tried some dessert dim sum.  Let's face it, dim sum is not known for its dessert options.  He recommended dumplings with custard inside because they were very popular with other patrons.  They were so good that I may have to reconsider my stance on sweet dim sum.
Our Verdict on Royal China
What did we think of the dim sum at Royal China?  Delicious.  Both my friend and I are regular visitors of Royal China but usually for dinner. It has been a long time since we stopped in the middle of our day for a leisurely lunch.  Unlike other lunches though, dim sum didn't make us want to go home for a nap (an impossibility with children finishing school in the afternoon).  Dim sum at Royal China for lunch was the perfect answer.
If there was anything bad about our meal, it was that it made me miss the Royal China in St. John's Wood which closed down a few years ago.  This branch was an easy walk from our house.  We would order takeaway from Royal China all the time.  When my parents-in-law visited us, this restaurant was the one place we could all agree we liked.  When the St. Johns Wood branch closed, we transferred our allegiance to the two Royal China restaurants in Marylebone.  Yet, I still miss the convenience of having a Royal China in walking distance from home.
The dim sum is such an important part of the restaurant's menu, every Royal China restaurant has its own dim sum chef.  Each chef will put on variations on his choices so you can be assured that it won't be the same as another branch. For example, you can get steamed pumpkin and taro cake at the Queensway branch, deep fried duck pastry at the Baker Street restaurant or lava egg yolk custard buns at Canary Wharf.
Royal China Queensway is located at 13 Queensway just a few doors down from the Queensway tube stop. The restaurant is open 7 days a week for lunch and dinner. This branch was the first of a group of eight restaurants under the Royal China umbrella.  There are three in Central London alone (Queensway and Baker Street) as well as various other convenient London location and a branch in Singapore.
SPREAD THE WORD! PIN THIS TO YOUR TRAVEL PINTEREST BOARDS FOR FUTURE REFERENCE! 
My lunch at Royal China Queensway was complimentary. My review and opinions, however, are entirely my own. This site generates income via partnerships with carefully-curated travel and lifestyle brands and/or purchases made through links to them at no extra cost to you. More information may be found on our Disclosure Policy.