As the year winds down, I'd like to share my 15 most popular instagram photos from 2015.  I'm relatively new to Instagram having decided only in January of this year to focus on this type of social media. Needless to say, I became hooked quickly.
As I was finding my feet this year on Instagram, my feed had a mix of photos from a range of countries (Europe, USA and Japan) and across the seasons.  There is also a mix of styles – landscapes, architecture, a collage and an animal (but not the cute fluffy kind). Can we say random?? I've no idea how my followers decided these would be my most popular Instagram photos for 2015.
Austria
This window is part of a whole house in Hallstatt that was covered in greenery. Although picturesque, I, personally, am not a fan of vines on houses because it destroys the masonry and is also an easy way for rodents to enter the house.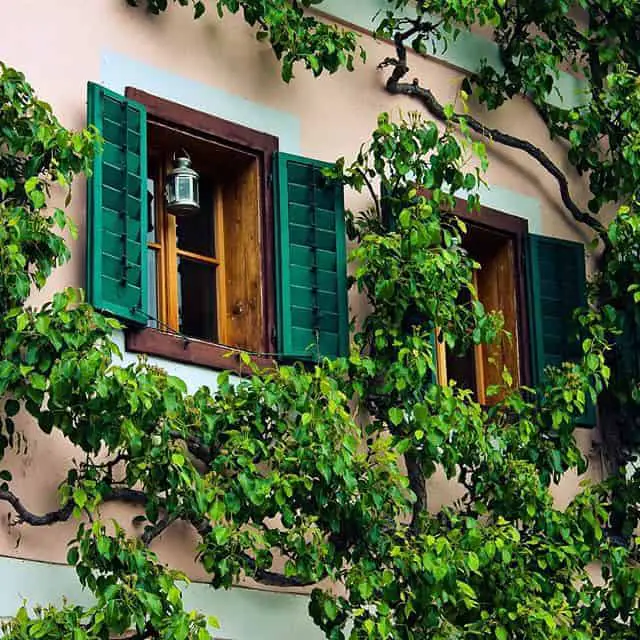 These goats were right by the side of the road in the Tirol in Austria.  They were munching away without a care in the world. These goats were so close that I took this photo from the car.  Then we drove away quickly because one of the goats looked like he was about to ram the car.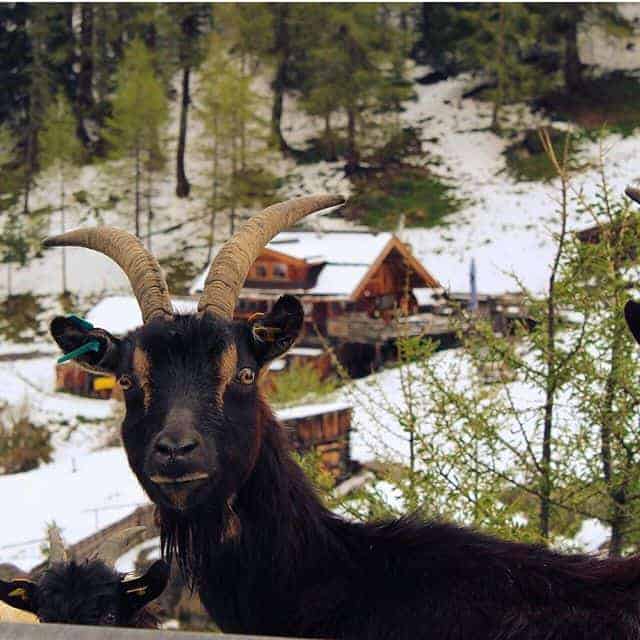 This photo is a latergram from our Christmas trip to Vienna from 2015.  It is one of the hundreds of doors in the Hofburg Palace in Vienna.  Vienna really takes Christmas seriously with lots of Christmas markets and decorations everywhere.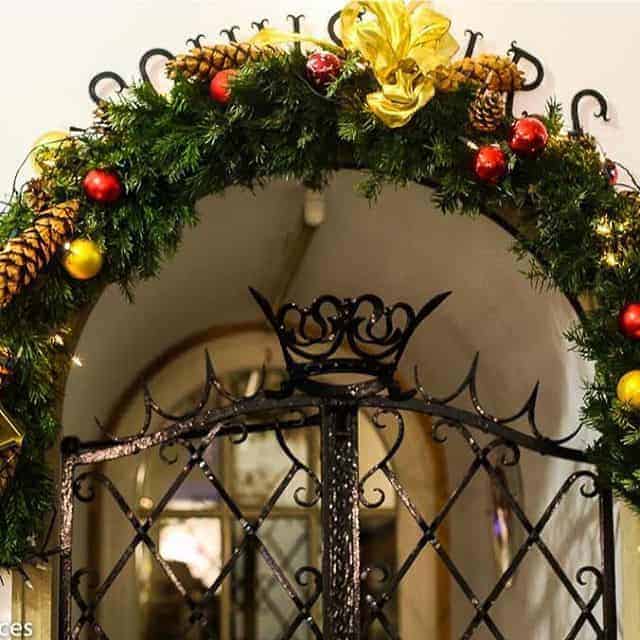 The Swarovski Center in the Tirol was pretty amazing for its contemporary art features.  Our favourite part was this hand maze which is actually an art installation.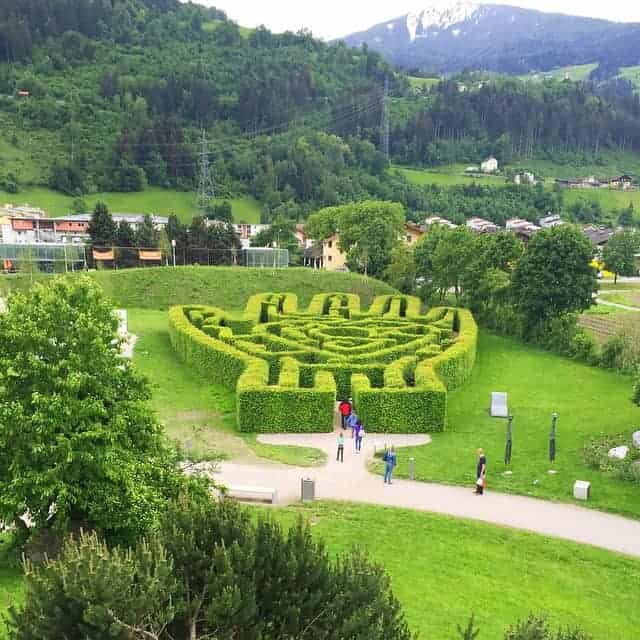 France
We went skiing in Val d'Isere again this year. This photo of sunshine on a series of villas brings back how much fun it is to ski in the sunshine in a t-shirt.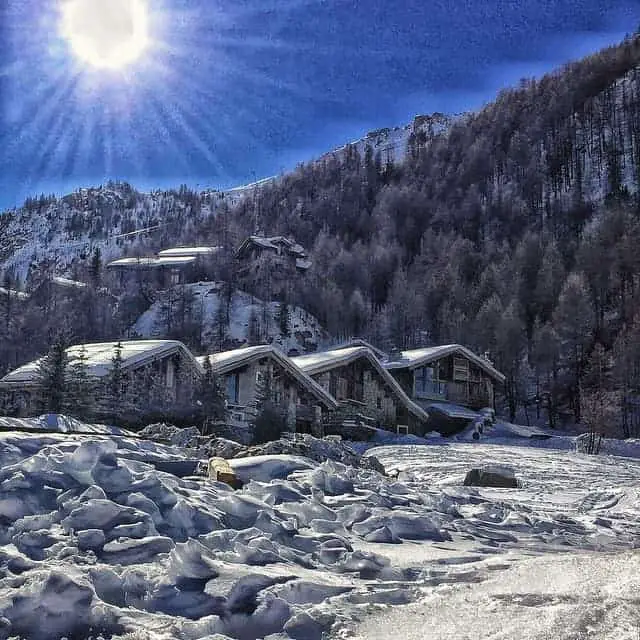 We hiked up to this ruined Cathar Castle (Chateau Lastours) after a very nice Michelin starred lunch in the town.  It's one way to work off some of those calories.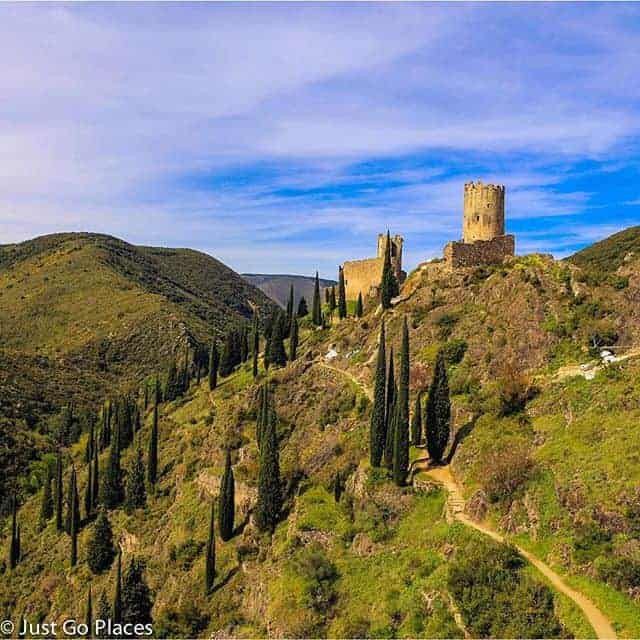 This gargoyle with the silly face cracked me up.  It was in the old Cathedral in Carcassone.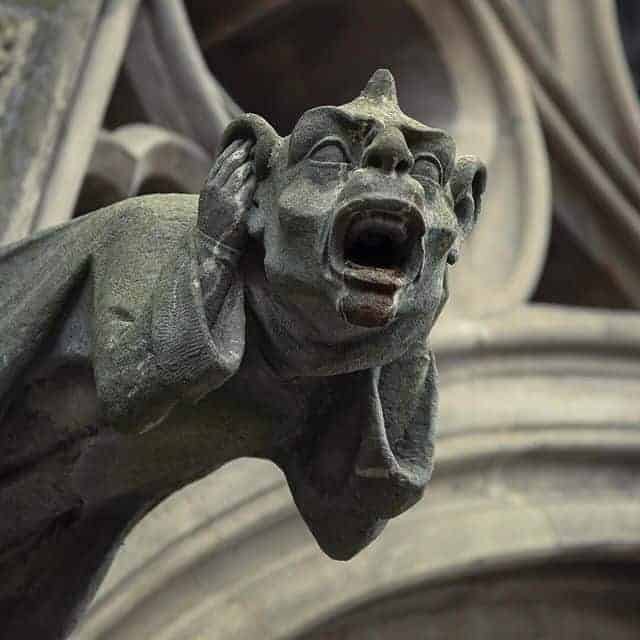 USA
On a clear day like this one, you can see for miles from One World Observatory in Lower Manhattan.  The building rises an emblematic 1776 feet into the air.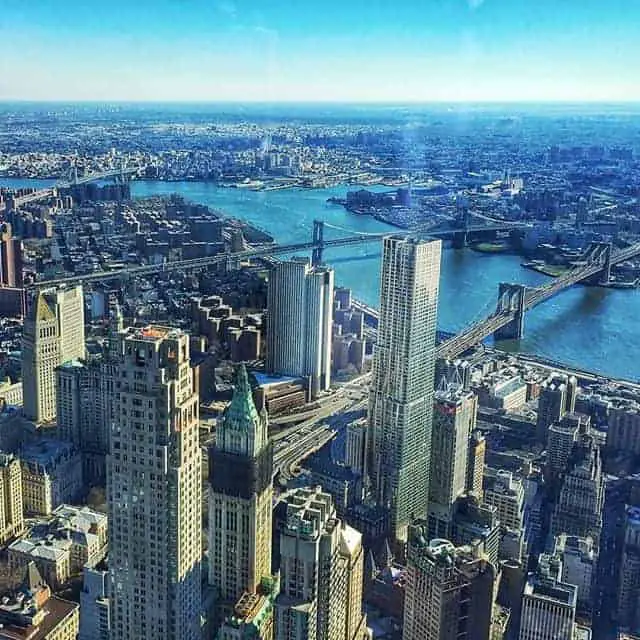 I've been playing with more flatlays on my Instagram because I can join up my love of travel with my love of design, art and scrapbooking. This  flatlay looks at our Christmas spent in Manhattan.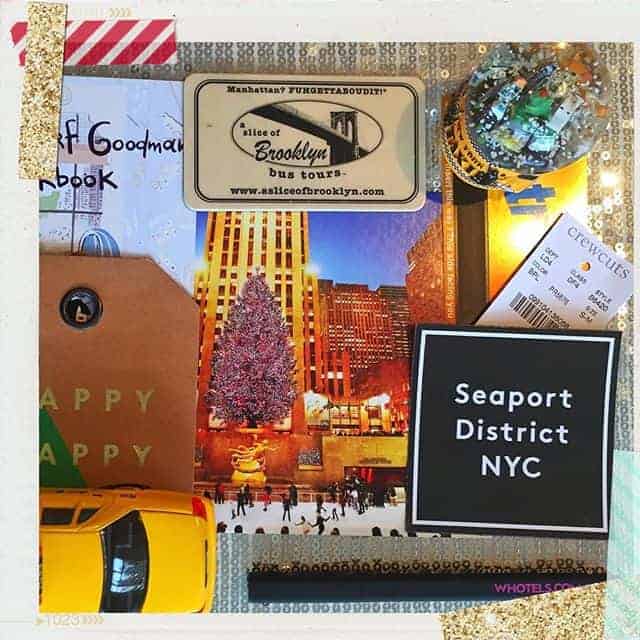 This photo is from our trail ride in Cody in Wyoming from the summer of 2015.  I had a particularly ornery horse who just wanted to munch on grass instead of walking. My husband lost the camera while he was struggling with his horse.  The poor guy had to walk the trail to find the camera in the end. So this photo wouldn't have happened without his rescue mission.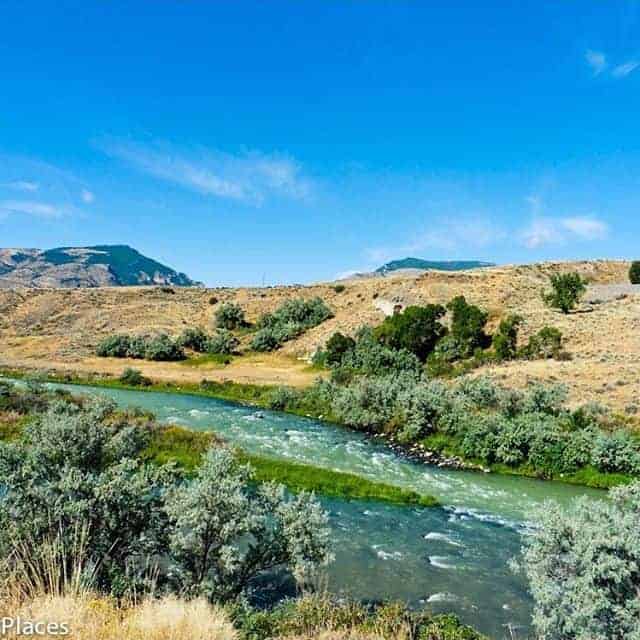 England
I took this photo of a street in Westminster in the late afternoon from the top of a horse-drawn Victorian omnibus as part of the Stanfords Omnibus Tour.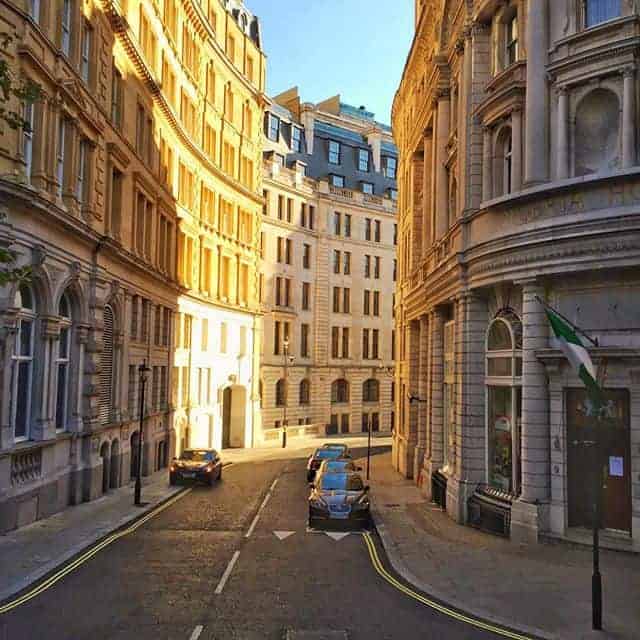 This English cottage was on the grounds of Berkhamsted castle in a suburb of London.  The castle is in ruins but it is a good example of a motte and bailey castle.  These types of castles were built by the Normans when they invaded England in 1066 and they involved putting the castle on a giant hill.  This photo was taken from the top of the hill.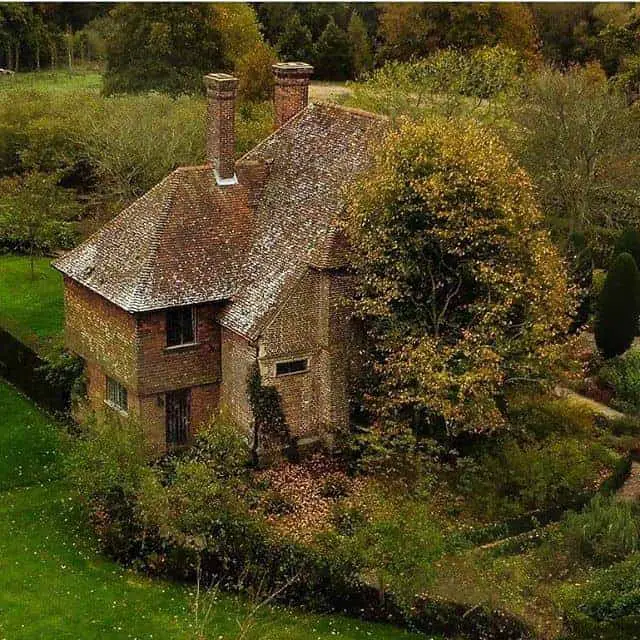 Japan
My children absolutely loved Tokyo Tower.  In the moonlight, it looks particularly attractive.  Usually it is marred by its garish orange and white stripes needed for air traffic regulations.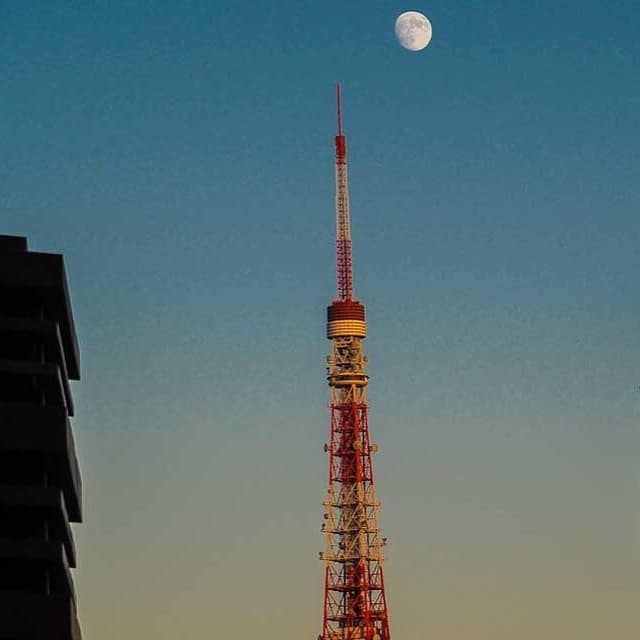 Iceland
We didn't see any fairies or elves at the Icelandic elf garden in Hafsnarjardour even though it is one of the main centres of magical activity in Iceland. Even without magical people though, the garden was enchanting.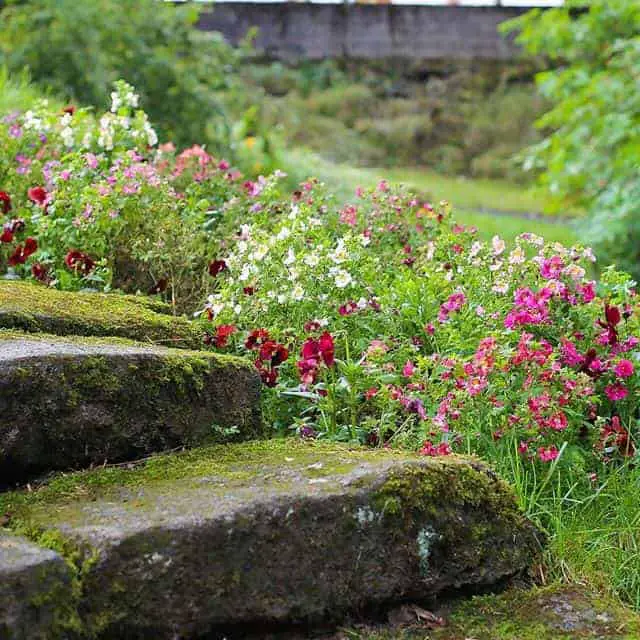 Spain
The coastal town of Tossa del Mar on the Costa Brava has really well preserved city walls that you can clamber around.  My kids loved it.  After our wall walk, we had a wonderful dinner inside the city walls.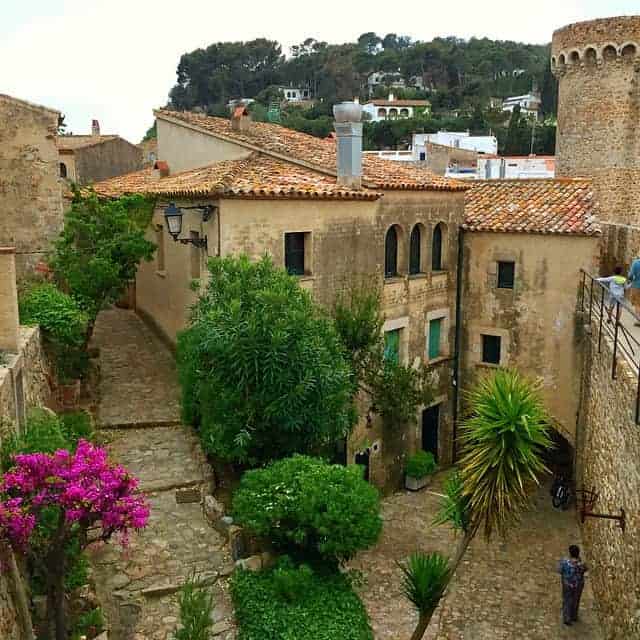 I hope you've enjoyed this quick recap of my year in Instagram!  I'm not sure where 2016 will take me but you can bet I'll be instagramming it.