Paris is just as much an art enthusiast's paradise as it is a lovers' destination. From the traditional to the avant-garde, the City of Lights has many interesting things in store for the art lover. If your love for the arts has brought you to Paris, consider visiting these spots which range from taking in modern street art, viewing Old Masters in the museums, staying in a luxury Paris art hotel, taking an opportunity to eat in the dark and browsing an art and design bookstore.
Paris Art Hotel le Bellechasse
Your exposure to the arts can begin with your accommodation at a Paris art hotel. The Hotel le Bellechasse, a boutique hotel in boho cool St Germain des Pres, offers 7 different art themes across its rooms. The interiors of this Paris art hotel are a beautiful display of Bohemian styles and Parisian neo-classicism. The hotel was designed by renowned French fashion designer Christan Lacroix who is well known for his theatrical flair.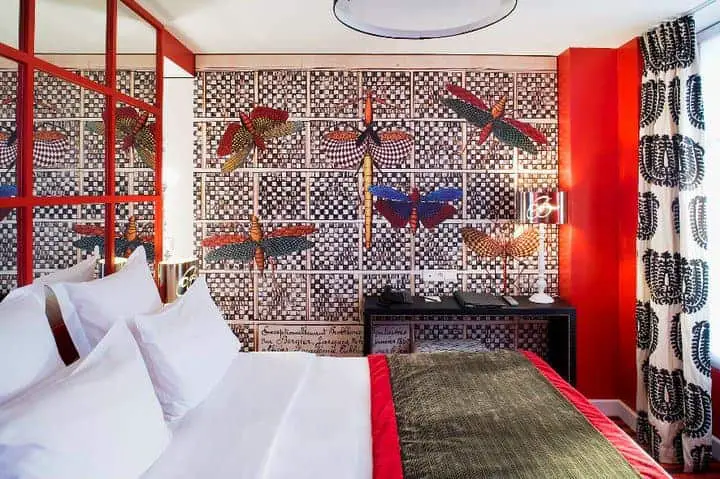 Street Art at Paris Oberkampf
In Paris Oberkampf is the district known for its vibrant street art sort of like Shoreditch in London. There is art everywhere, from building walls to metal shutters to street furniture. Like its British counterpart, Oberkampf Paris nightlife is also very popular spot. After getting your cultural fix, you can stick around and party late into the night.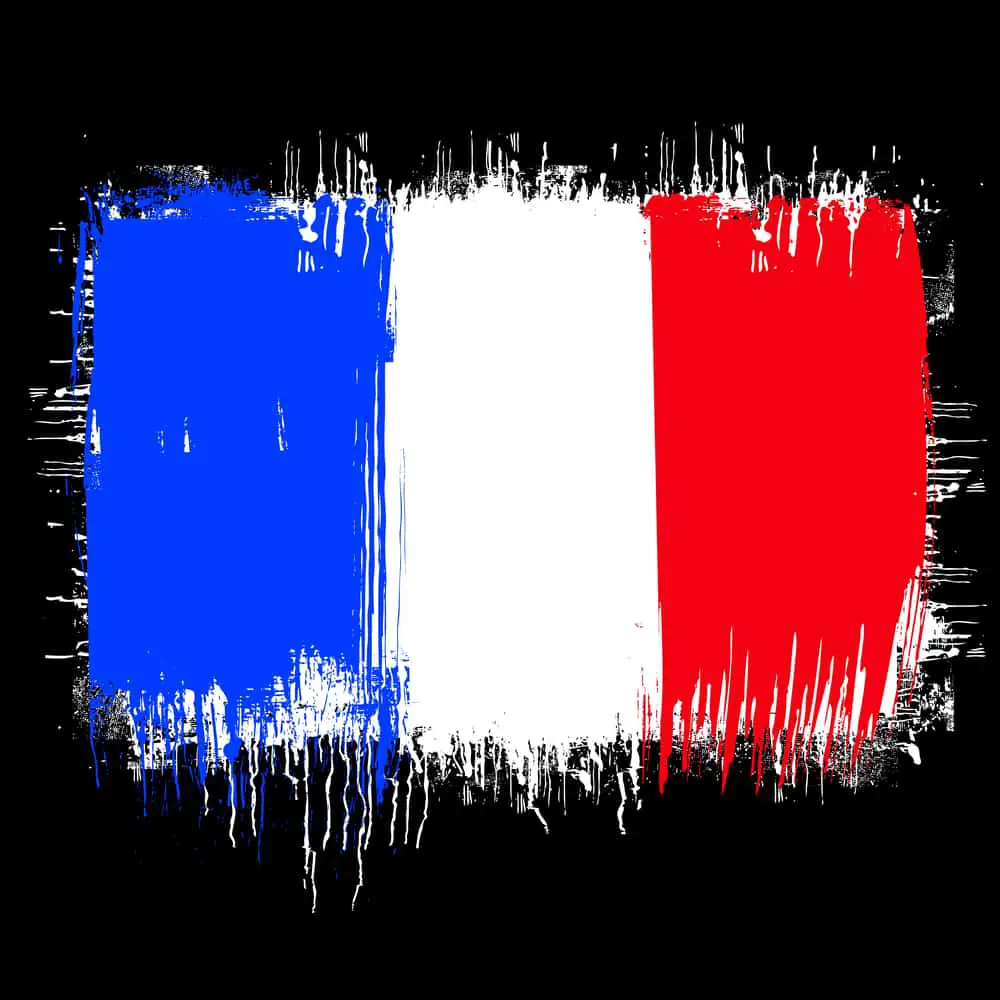 Perhaps the most popular street art spot in Oberkampf is the Le Mur, which is a wall dedicated to showcasing the works of internationally renowned artists. The art on this space is changed every two weeks (to date 270+ artists have had their turn on this space). Check out their website to find out when the next installation will occur.  Crowds gather to watch each installation happen.
Eat in the Dark at Dans Le Noir?
… food is not simply organic fuel to keep body and soul together, it is a perishable art that must be savoured at the peak of perfection.
– E.A. Bucchianeri
If you're in love with the concept of being fed the unknown, Dans Le Noir? will be an enjoyable experience. In this restaurant, you are forced to eat in the dark with no knowledge of what's on your plate. No, not dimly lit like so many trendy restaurants but total pitch black darkness. The idea is to heighten your other senses in the absence of sight.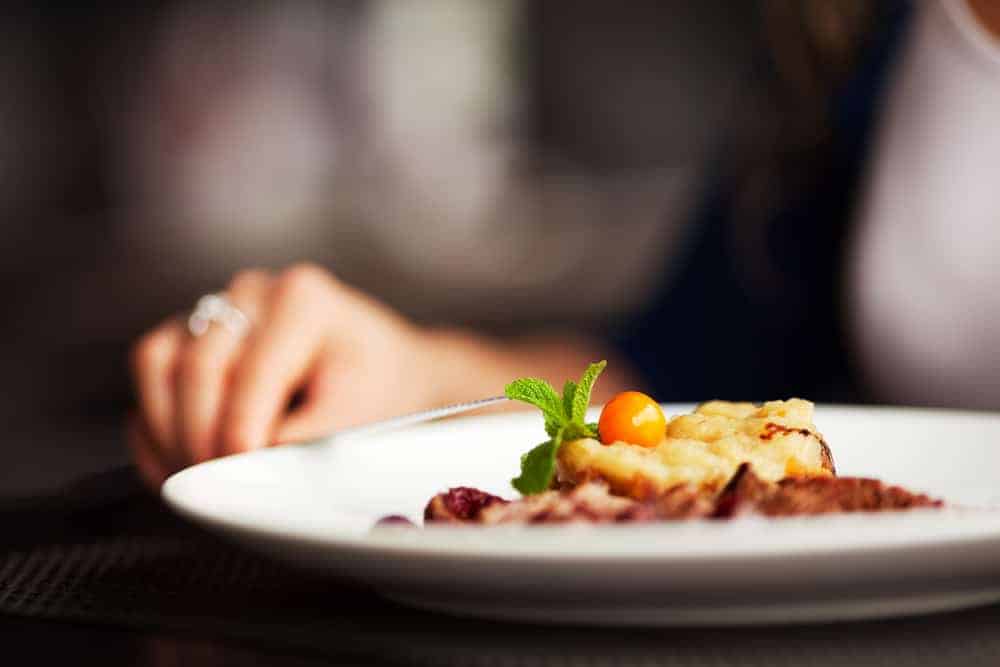 Reviewer Zach Brooke even jokes that it's not a restaurant you ought to dress up for because of the many possible moments you could knock your glass over or spill food. In addition, he notes that the experience where you eat in the dark makes one realize how much the eyes play an important role in food, whether it's cooking or eating.
Old Masters at the Musée du Louvre
The Louvre Museum is renowned for having one of the most extensive and impressive art collections in the world. There's Michelangelo's Dying Slave statue, Eugene Delacroix's Liberty Leading the People painting, and the Law Code of Hammurabi.
One of the most popular pieces that everyone wants to see in person is Leonardo da Vinci's Mona Lisa. When my kids first saw the Mona Lisa they were surprised by how small the actual painting is – so outsize is its influence in modern culture appearing everywhere from high brow books to low brow memes.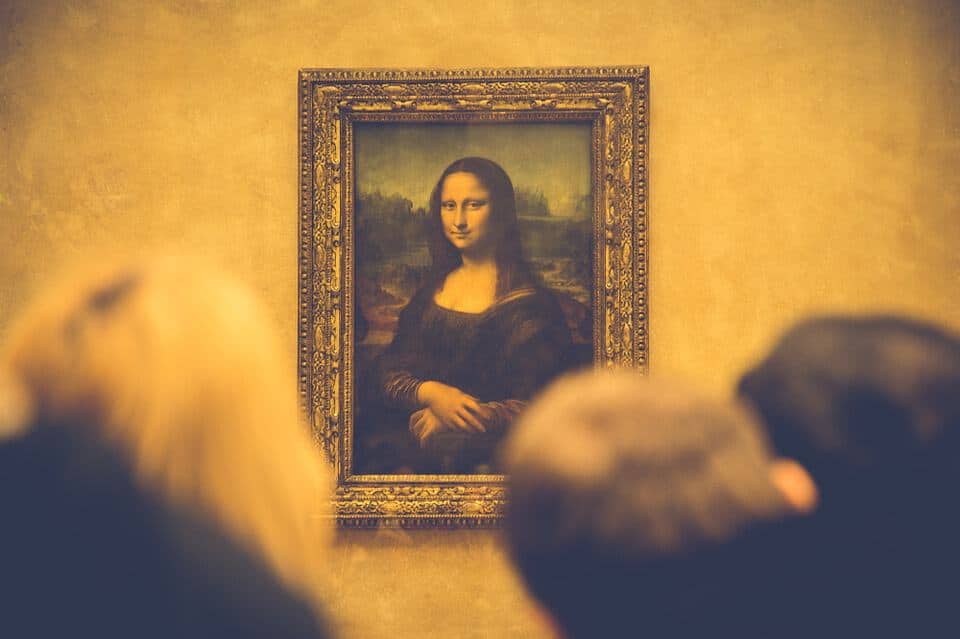 The Mona Lisa arguably the artist's most famous piece, though his other works are also noteworthy in their own right. Leonardo da Vinci's paintings in general have a huge influence even outside the art industry, as they're often subjects in other forms of media like films and video games. For instance, his works functioned as plot devices in the film The Da Vinci Code. Meanwhile, SlotSource's Da Vinci Diamonds game heavily feature the artist's portraits in its gameplay mechanics. Because of the prominence of such products, even non-artists are familiar with Da Vinci's paintings.
Travel Tip! Expect the museum to be crowded especially around the most famous pieces, such as the Mona Lisa. Try visiting on Wednesday or Friday evening, as the museum stays open until 9:45 PM.
Prefer your art with less crowds? Sainte Chapelle houses a large collection of 13th century stained glass which has to be seen to be appreciated.
Art and Design Bookstore, Artazart
The unique offerings at Artazart makes it a must-visit art and design bookstore in Paris. You can find a curated collection of books and magazines on graphic design, photography, and other art-related topics. Aside from books, the store also sells polaroid cameras and prints.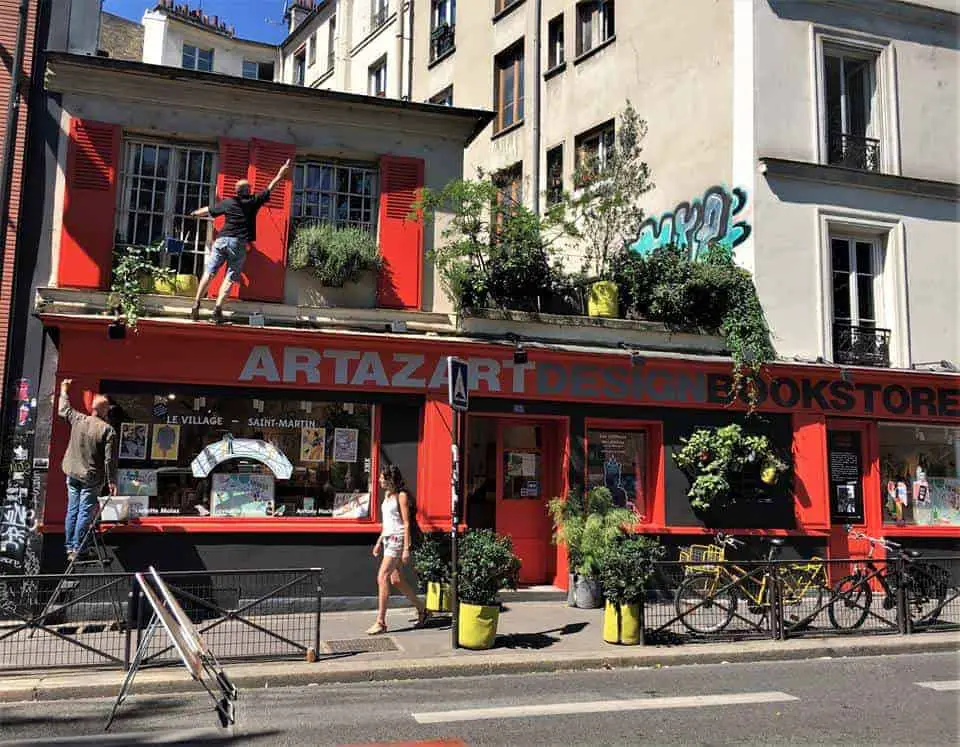 This art and design bookstore also holds monthly exhibitions in order to shine the spotlight on both popular and up and coming artists. After shopping for art and design books here, you can also stop by the Canal Saint-Martin, which is both a nice picnic area and a popular spot for street art.
SPREAD THE WORD! PIN THIS TO YOUR TRAVEL PINTEREST BOARDS FOR FUTURE REFERENCE!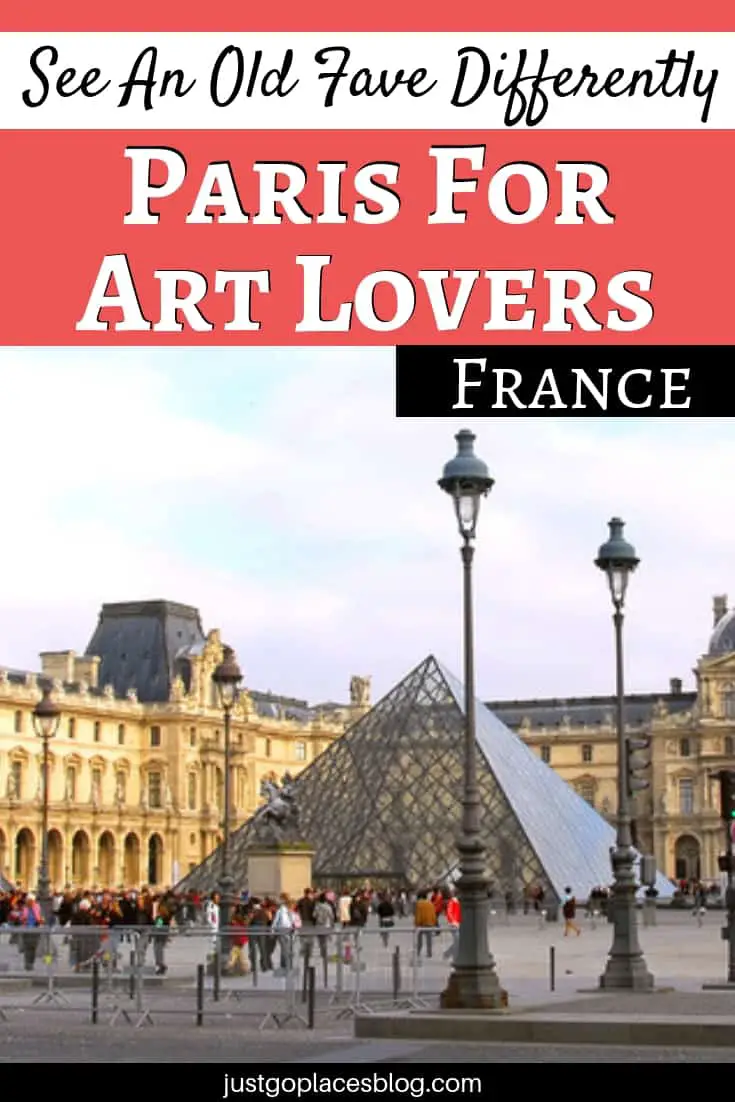 This site generates income via partnerships with carefully-curated travel and lifestyle brands and/or purchases made through links to them at no extra cost to you. More information may be found on our Disclosure Policy.