Did you know that Venice Beach claims to be the number 1 visitor attraction in Southern California?  Yes, even more so than Disneyland or Rodeo Drive.  We walked the Venice Beach boardwalk on a Sunday and I can attest that was heaving with people.  The Venice Beach boardwalk is about a mile and a half long with the beach on one side and all sorts of visual candy on the other side.
The town of Venice California was created by a real estate developer who was fascinated with bringing the sophistication of Venice in Italy to the California sun. The original vision is still alive and well in the Venice Canals District.  The boardwalk part of Venice though has turned into more of a Coney Island (New York) or Blackpool (England) sort of experience.  If you don't take yourself seriously, it is still a lot of fun in my opinion.
15 Things To Do on the Venice Beach Boardwalk
What is there to do in Venice Beach?  Frankly, pretty much anything goes from what I can tell.  And, this list is by no means exhaustive of things you can get up to in Venice Beach.
People-watching
The best part of Venice Beach is the people-watching.  This strip is a street photographer's dream.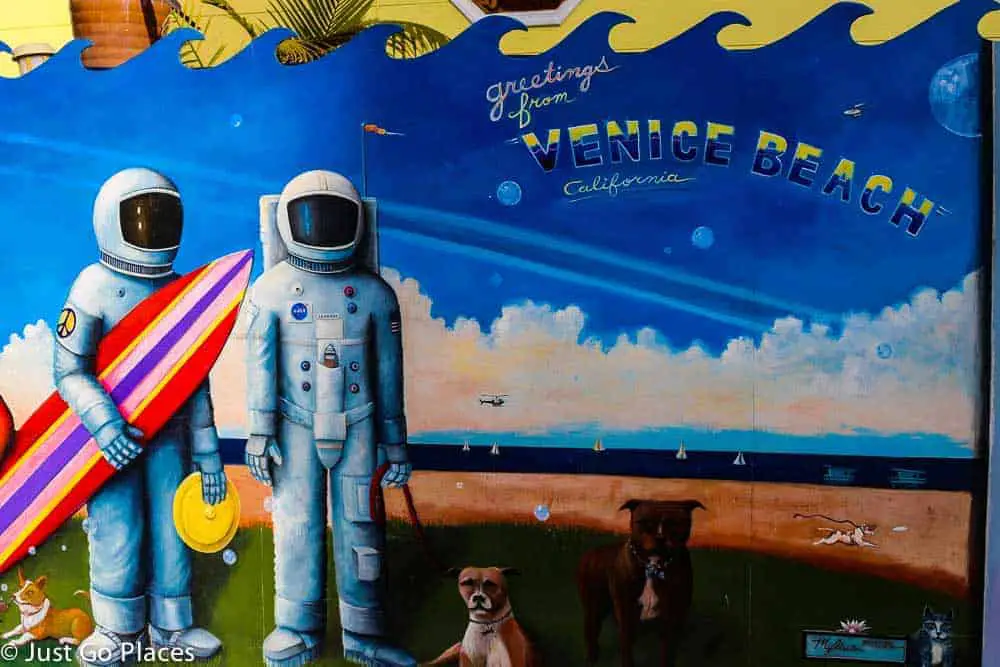 Street art
On and off the Venice Beach boardwalk, there is fantastic street art.  The artists in the area have really made a grungy place look cool.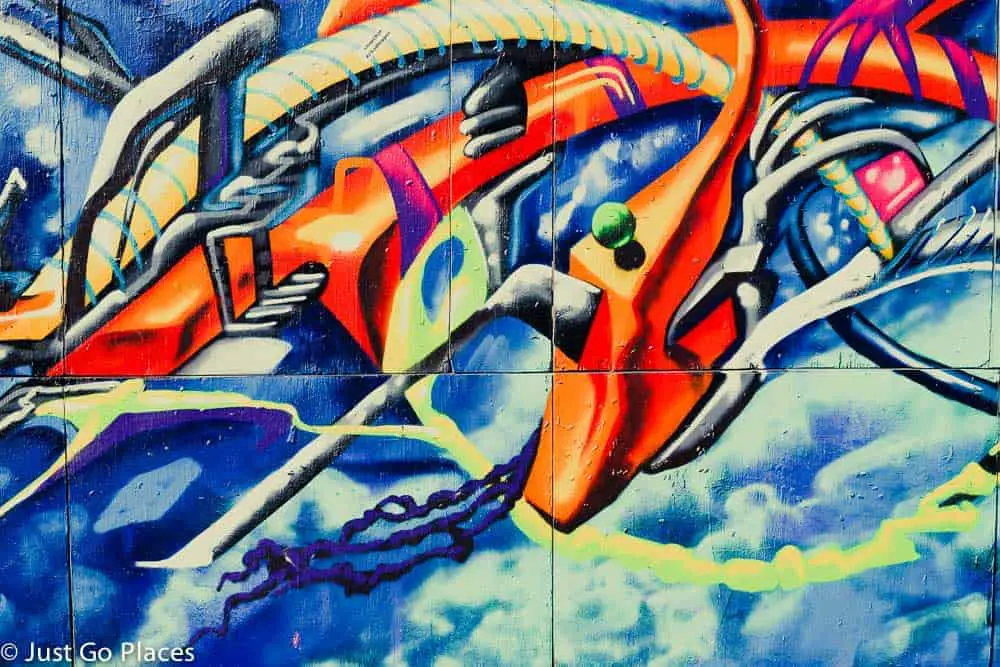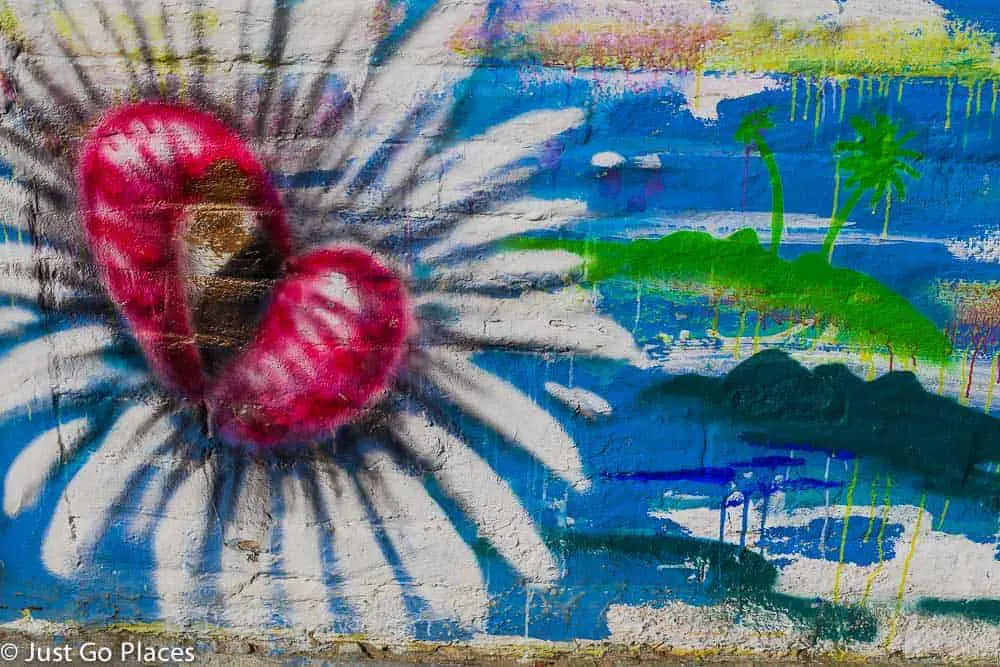 Interesting Design
If this private residence looks this wacky from the outside, can you imagine the inside?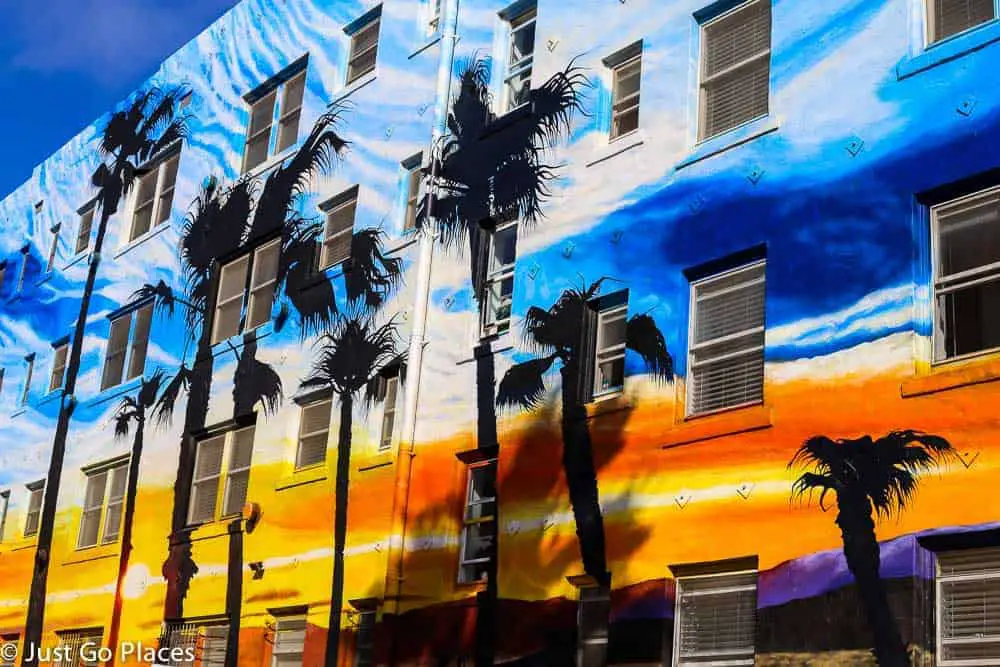 See a doctor
Don't worry, medical help is nearby.
Go shopping
There are traditional types of beach shopping as well as lots of artwork for sale.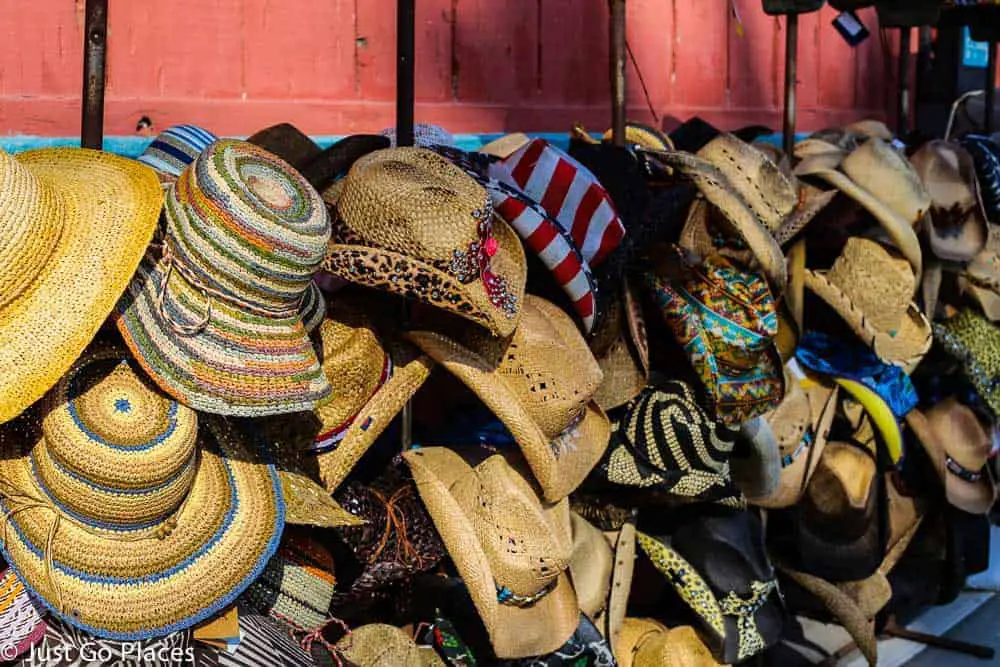 Be a culture vulture
Lots of artists display their wares.  This vendor has recycled metal craft made to look like robots.
Join up with local sports
You can see plenty of people shooting hoops, skateboarding and surfing (not at the same time!).
Go Cycling
The bicycle path gives you a nice and easy ride.  Just remember not to crash into anyone/anything as you gawk at all the sights.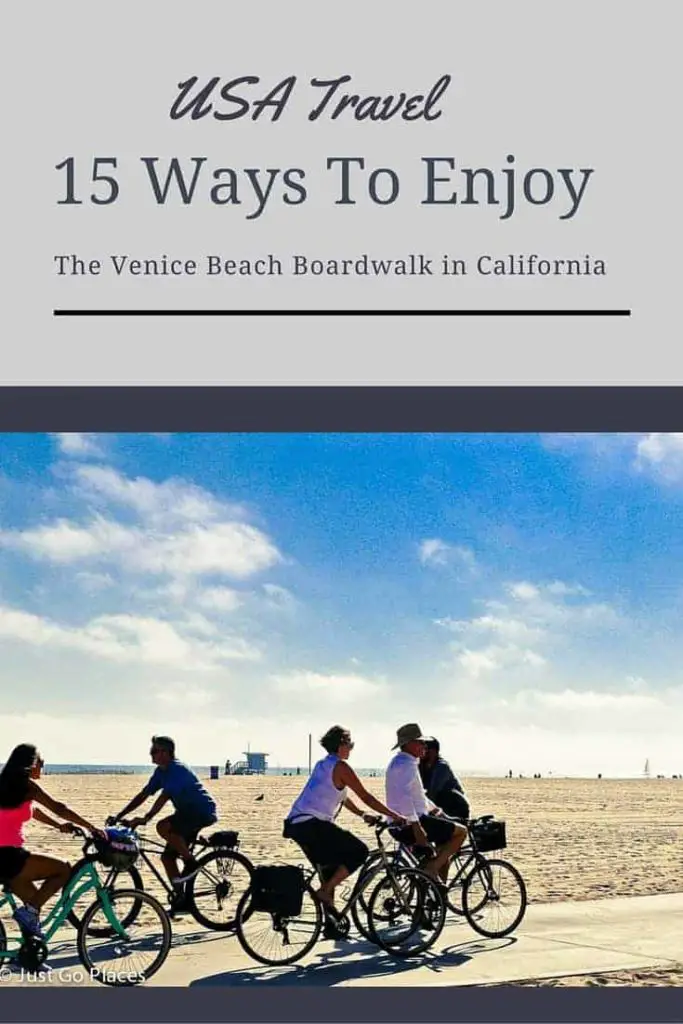 Take in a show
After watching American Horror Story, I thought Freak Shows were a thing of the past.  But clearly not here on the Venice Beach Boardwalk.
Support local entertainers
Get a commemorative tattoo and/or piercing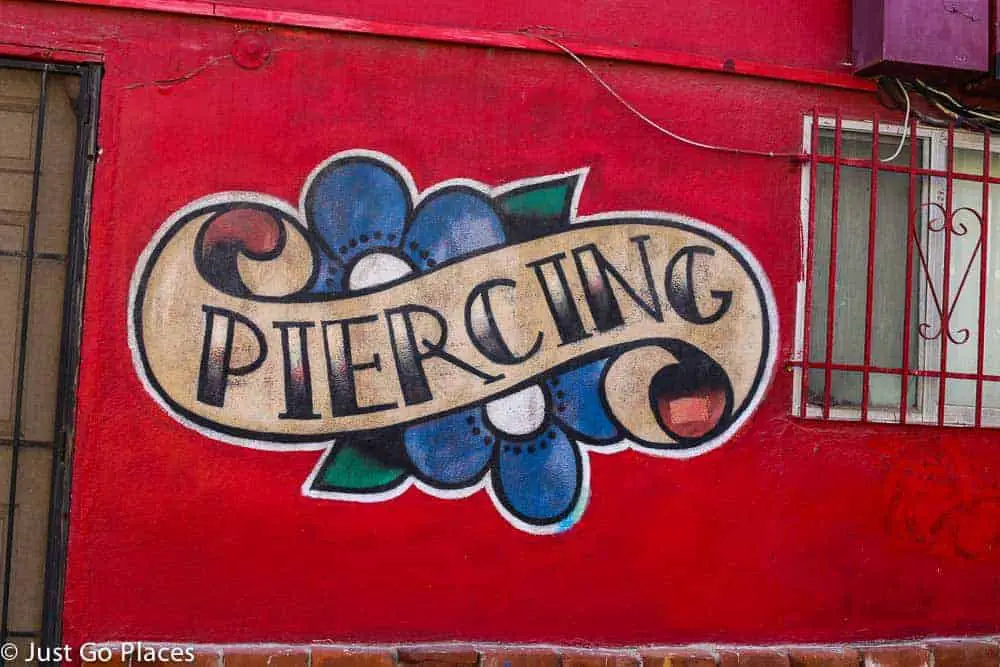 Engage in a lively debate.
Grab a coffee
Hang out in the sunshine, get something to eat or drink and watch the world go by.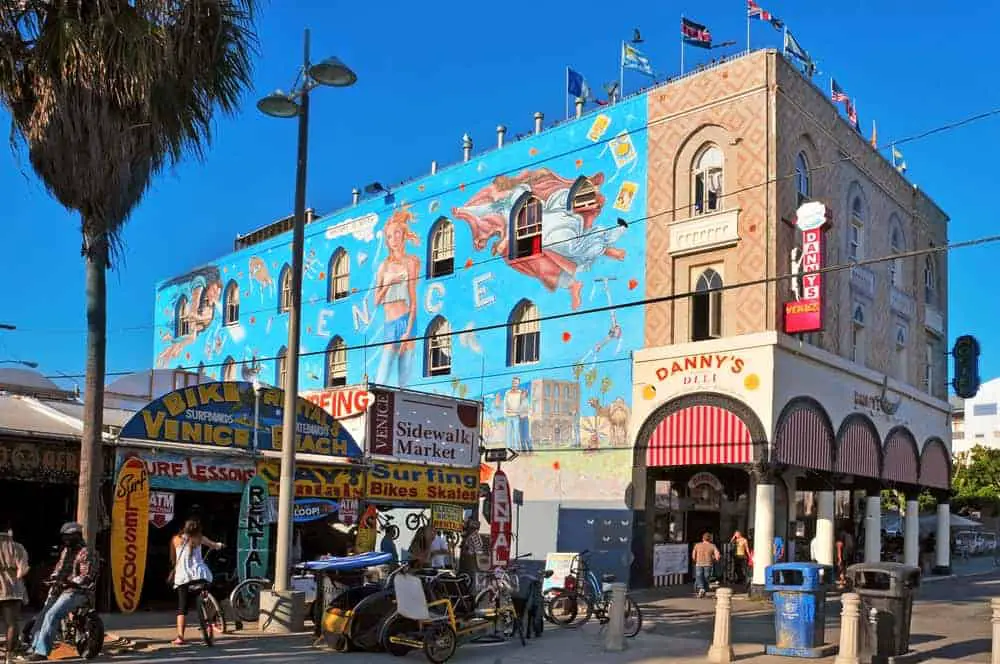 Gawk at hardbodies
It may not be your cup of tea, but this sort of body takes some serious effort to achieve.
Enjoy beach time
And, finally, how about just relaxing at the beach? Only with the Venice Beach Boardwalk nearby would such a beautiful white sand beach become almost an afterthought.
Visiting Venice Beach Boardwalk
The Venice Beach Boardwalk is located at Ocean Front Walk, Venice Beach, California 90291.  Admission is free, but the spectacle is priceless.
When we visit Los Angeles, our favourite place to stay is the Terranea Resort located by the ocean. We rent a car through Hertz rent a car through Hertz, our usual choice of rental car in the United States.
[su_button url="https://www.dpbolvw.net/click-8175409-12525324?url=http%3A%2F%2Fwww.tripadvisor.com%2FHotel_Review-g32944-d1057964-Reviews-Terranea_Resort-Rancho_Palos_Verdes_California.html" style="flat" background="#d0bb28″ icon="icon: external-link" rel="trip advisor"]Check TripAdvisor Reviews Now![/su_button]
SPREAD THE WORD! PIN THIS TO YOUR TRAVEL PINTEREST BOARDS FOR FUTURE REFERENCE!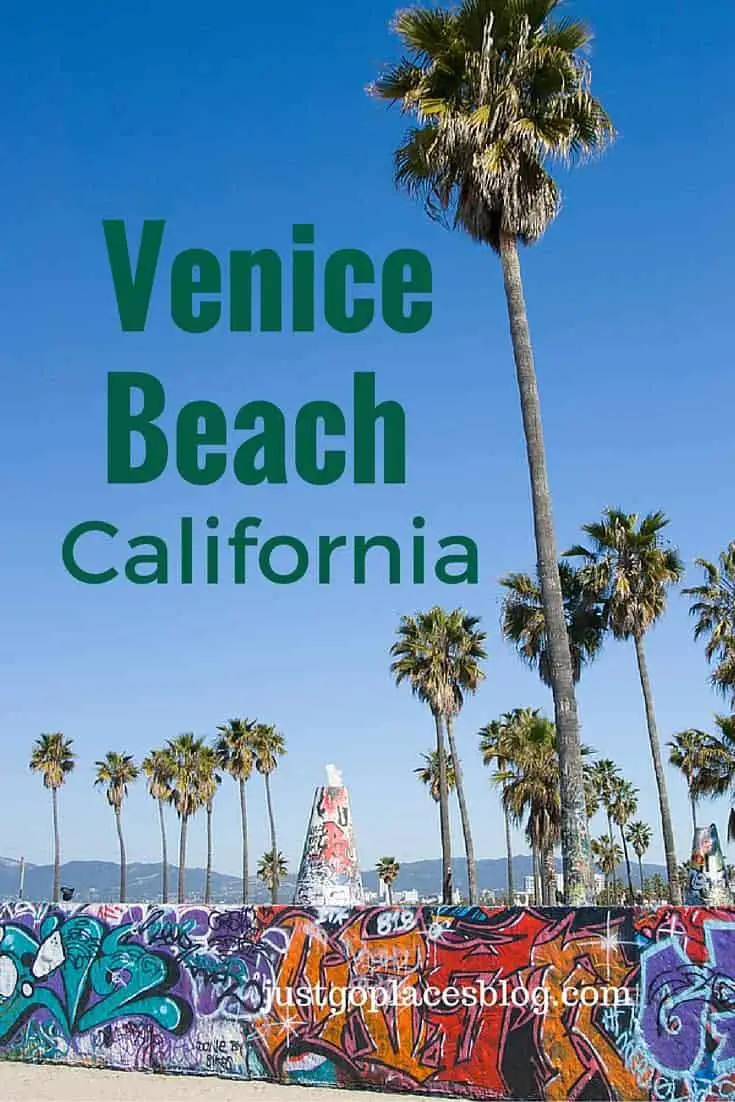 This site generates income via partnerships with carefully-curated travel and lifestyle brands and/or purchases made through links to them at no extra cost to you. More information may be found on our Disclosure Policy.