Looking around Muttrah Souq in Muscat, my eyes were drawn to the sparkle of colourful sequinned clothes, the dull sheen of old silver daggers and the brash brightness of tourist tat.  The smell of spices and incense wafted through the air and the low murmur of Arabic voices enticed me deeper into an Aladdin's cave of 'stuff'.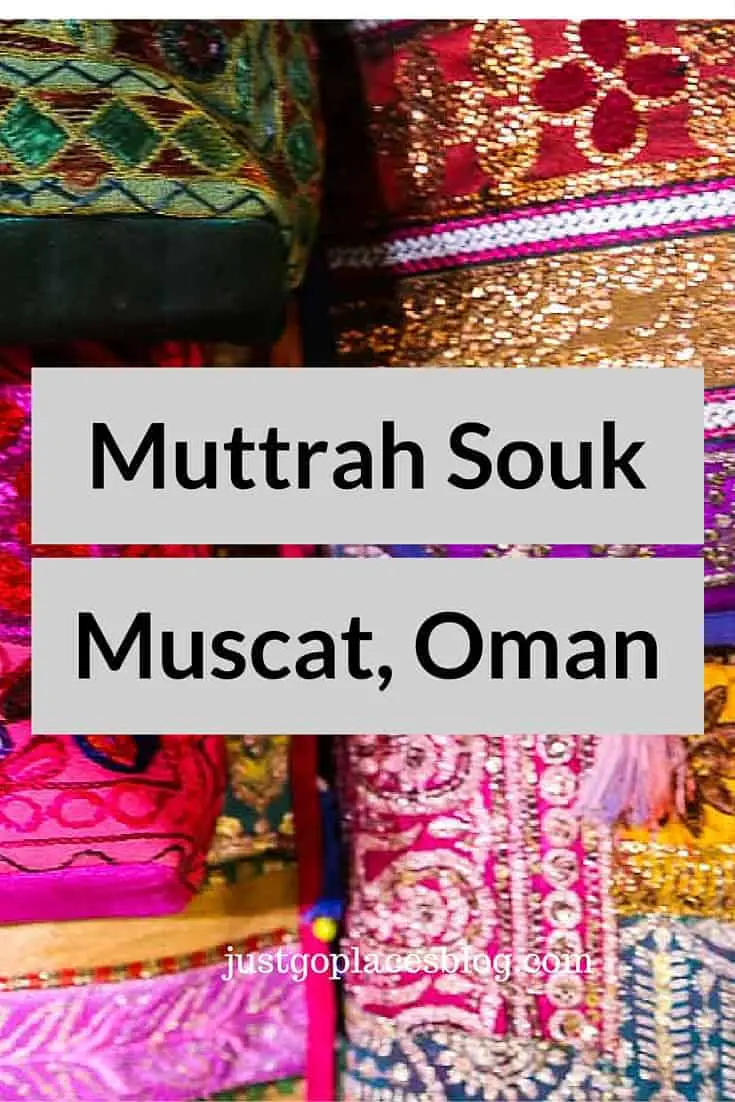 The Mutrah Souq located off the Corniche on the Muscat waterfront is supposed to be one of the oldest markets in the Arab world.
Muscat has one of the world's biggest natural harbours.  In historic times, it was a convenient port for the trade coming from India and China.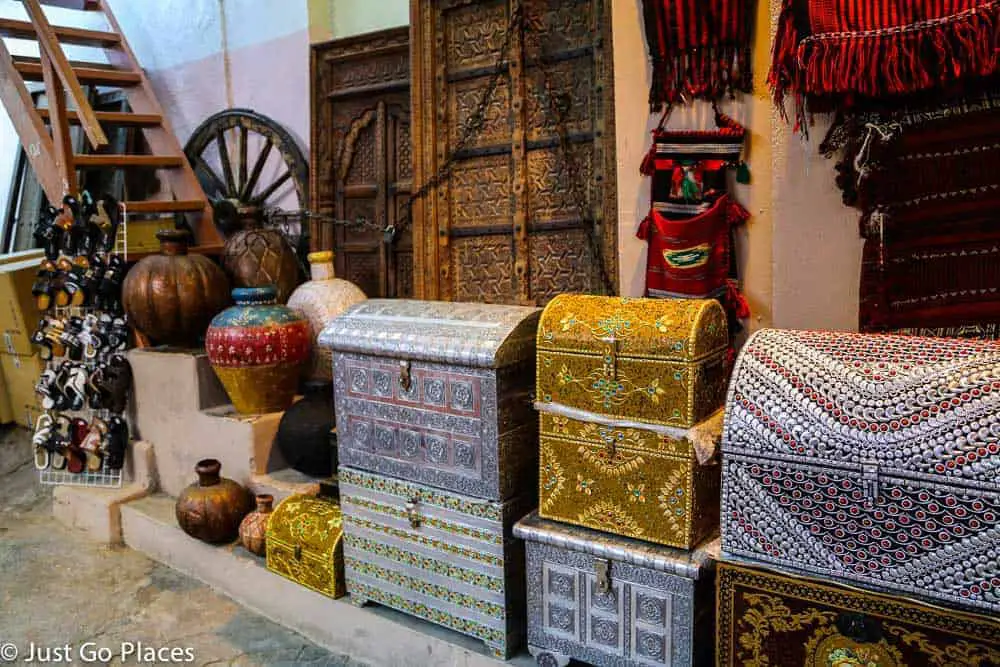 You really can't tell how large the souk is from the unprepossessing gate.  Inside the souq is covered in timber sheltering you from the sun but also creating a shady darkness.  You never know what you'd find at the next store so, of course, you had to look.  Part of the fun of visiting the souk is not known what you will find.
Amongst the stores, I spotted frankincense and gold.  I'm sure I would have found myrrh if I had looked hard enough.  We were dazzled by the ornate treasure boxes in gold and silver, the khanjars (daggers) that Omani men wear and the traditional Omani jewellery of the women.
We did a careful loop around the souk making sure we knew how to get back to the taxi.  There are lots of side streets that branch off making navigating the souk tricky.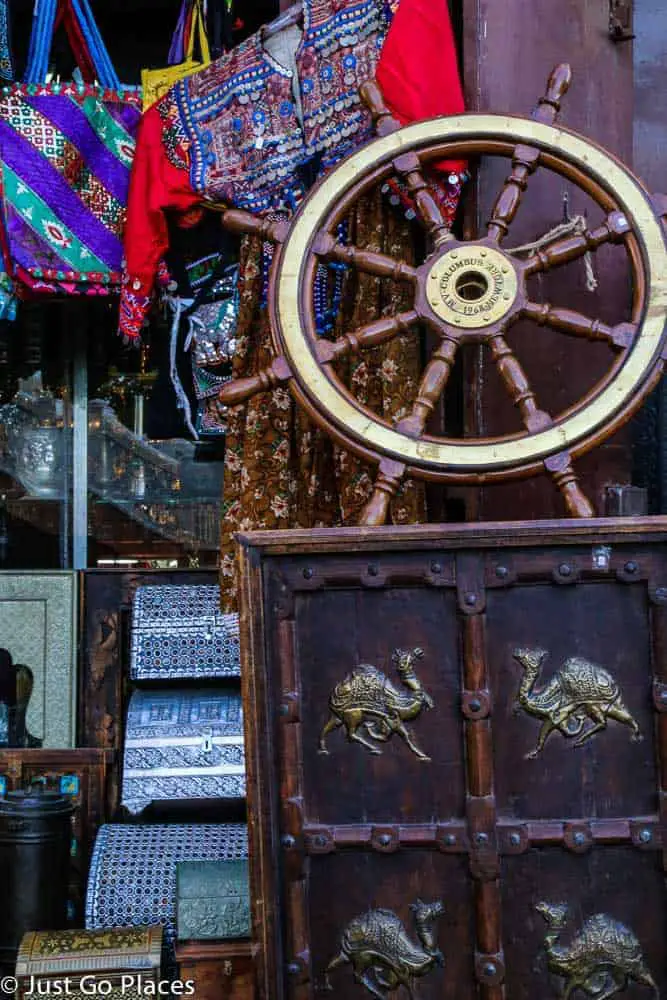 As you would expect, we were approached by vendors trying to sell us things. Vendors though were polite and accepting rejection with good grace.  We never got the hard sell though like we did at the Medina in Marrakech.  Nor was the souq a chaotic jumble of tourist entertainment and local shopping that we found at the old marketplace in Sharm el Sheikh in Egypt.
Visiting Muttrah Souq in Muscat
The souq is open in the mornings and then has an extended lunchtime closing. It reopens in the evening around 4pm.  I found Muttrah souq in Muscat much more enjoyable an experience than other Arab market places I have visited.  Haggling is expected but, these people are experts.  Don't be disappointed if they only throw you a pity reduction in prices.
SPREAD THE WORD! PIN THIS TO YOUR TRAVEL PINTEREST BOARDS FOR FUTURE REFERENCE! 
This site generates income via partnerships with carefully-curated travel and lifestyle brands and/or purchases made through links to them at no extra cost to you. More information may be found on our Disclosure Policy.