When I think of Alaska, I think of The Simpsons Movie. I can't help it – it's one of my kids favourite movies and we have seen it many times. In the movie, Homer and his family flee to Alaska after accidentally polluting their hometown of Springfield. Even before seeing the movie, going to Alaska has always been a bucket list item for us.
I would love to take an Alaska cruise with the kids which several of our friends have already done. When Lonely Planet put it on their must-visit regions to visit in 2018, I knew we would have to visit sooner rather than later. Planning a trip to Alaska though is a daunting task. Luckily, I have met with the Alaska tourism board at a trade fair recently and I've solicited the advice of some travel blogger colleagues to get ideas for an Alaska itinerary together.
Planning a Trip to Alaska
 The biggest gating factor for a planning a trip to Alaska seems to be revolve around the best time of year to visit Alaska. The best time to go to Alaska seems to be when you can get there!!
Summer in Alaska
The downsides? We are talking peak season prices from about mid-June to mid-August. AND, rain. Coming from England I cannot cope with a rainy summer. After all, it's why we escape England every summer in the first place. July and August are cloudy and rainy.
So when is the best time to visit Alaska? There seems to be a sweet spot during the early weeks of June where the daylight is plentiful, the rains haven't started and swarms of mosquitoes aren't ravaging the land.  Similar to what we heard in Iceland though, the weather in Alaska is very variable.
Winter in Alaska
Or, you can visit in Winter (pretty much the rest of the year that isn't considered summer). Winter is traditionally not considered the best time to visit Alaska but there is still plenty to do! You can see the world-famous Iditarod sled dog race, hunt for the Northern Lights or enjoy winter sports like snow-shoeing ice-skating, skiing and snowmobiling.
Popular Events
The Alaska Railroad
An Alaska Itinerary
By far the most popular way to see Alaska  is on a cruise ship. In fact, about a million visitors a year visit Alaska on a cruise. We would love to do an Alaska cruise with kids one-way but would definitely want to tack on an extra week (at least!) to explore the state.
Getting to Alaska
Getting to Alaska usually involves getting to Anchorage.
There are plenty of flights in and out of Ted Stevens Anchorage International Airport.
As discussed, you can take a cruise into Anchorage itself which is a fantastically picturesque way to enter into the city.
If you feel like being adventurous, the Alaska Marine Highway has state-operated ferries that run along the coast. You can take your ferry (with your car) from Bellingham, Washington State up to Anchorage.
For the ultimate road trip, take the Alaska Canada Highway which runs more than 200 miles from the British Columbia border to Anchorage. Built in 1947 as part of World War II defines efforts, it was said to be an engineering marvel to rival the Panama Canal.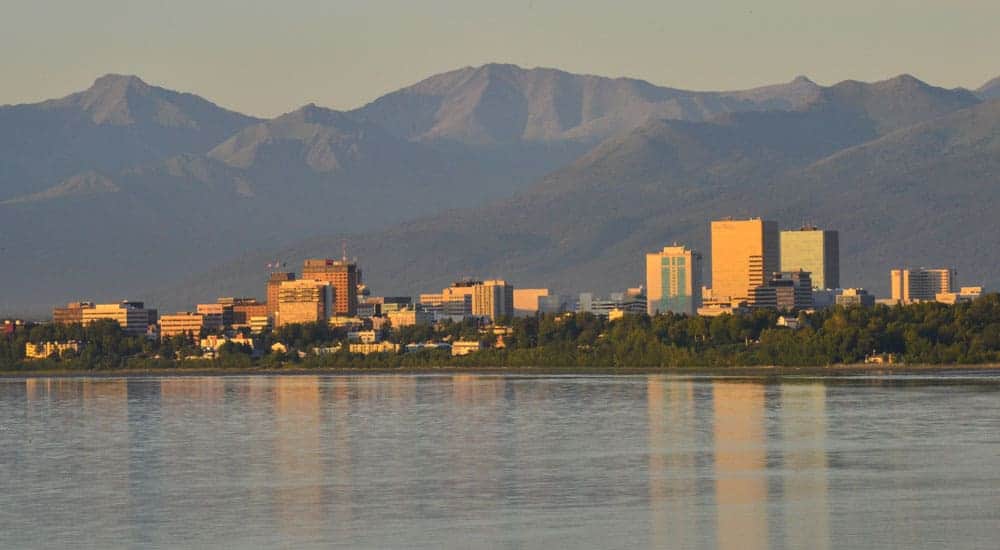 5 Popular Things To Do in Alaska
Wildlife Viewing – You are spoiled for choice if you enjoy watching wildlife such as moose, beaver, bear and wolves. For guaranteed wildlife spotting, you have the Alaska Zoo located in a forest near Anchorage, the Alaska Wildlife Conservation Center, a conservation centre a bit further from Anchorage and the Alaska SeaLife Center, a marine research facility in Seward.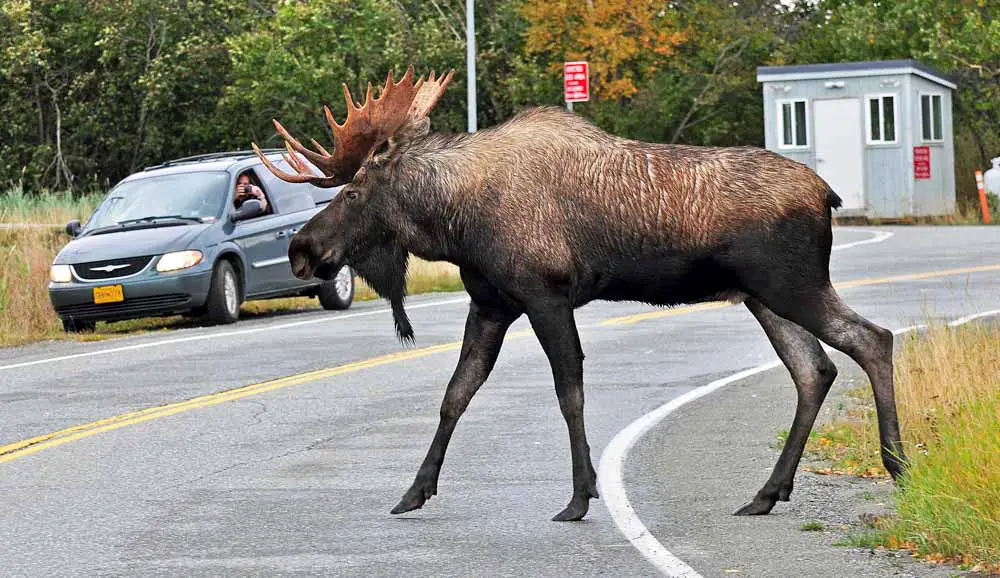 Explore the National Parks – From Anchorage you have access to five national parks – Kenai Fjords (see whales and otters), Katmai (get your fill of bears), Lake Clark (bear viewing and hiking, kayaking and rafting), Wrangell-St. Elias (see giant glaciers) and Denali (home to America's tallest mountain).
Enjoy all that water provided by the lakes and glaciers with rafting tours,  jet boat safaris, kayaking and canoeing tours. If you are into fishing, Anchorage is considered one of America's best fishing spots. Grab a wetsuit, even stand up paddle boarding (SUP) is becoming a popular activity.
Festivals and Events – The summer has lots of festivals happening like the Alaska State Fair. In winter, you get events like the Fur Rondy mentioned above.
Flightseeing – Alaska is a massive state but has only 10,000 miles of road. You can charter a small plane to take you into the wilderness and the flight itself is the real trip not the destination. It's expensive but worth it!
 For your amusement, here are the Simpsons going to Alaska:
Collective Wisdom: Planning A Trip To Alaska
I have asked four of my well-travelled colleagues for their recommendations on going to Alaska. I hope these travel bloggers ideas help you plan an unforgettable Alaska itinerary.
A Birthday Trip to Remember
My husband's 50th birthday gift was a trip to wherever he wanted. Finally, after a couple of years, he made his decision: Alaska. Over the course of ten summer days that year, we were able to taste the monumental experience that the Last Frontier gives to first-time and repeat visitors alike.
There is no describing the primal grandeur, the vast sense of elemental wildness and space, and the hale and hearty practicality of Alaskans, who refer to everywhere else as "Outside."
Follow our lead and base in Anchorage for a couple of days. Rent a car and drive up toward Fairbanks. On your way, stop in to pay your respects to "The Great One" – Denali. Head back south toward the Kenai Peninsula. Make time away from "combat fishing" in the streams to head out on big water from Seward or Homer. Tromp around a glacier, see puffins and silver salmon, look for the Big Five: grizzly, moose, wolf, caribou and mountain Dall sheep. Wander into a roadhouse for drinks, gullet-sticking grub and the particular form of verbal interplay that Alaskans call "bullchitna."
You always leave Alaska wishing you'd had more time.