Disclosure:  Hotels.com asked me to share my ideas on what to do in Jackson Hole in the summer 
If you do decide to travel at this time, we suggest that you : wear a face mask; bring hand sanitizer and wash your hands on a regular basis; check official websites for the latest updates; and book a hotel with free cancellation in case your plans need to change.
With breathtaking landscapes and a lively atmosphere, Jackson Hole is a vacation destination for all seasons. However, visiting Jackson Hole in the summer is particularly popular with travelers, thanks to the diverse range of outdoor activities. 
Hike across the Tetons, raft down the flowing Snake River, or simply relax with a refreshing drink while enjoying the scenic views of the valley. With numerous activities to choose from, you'll have no problem finding something to keep you occupied during your Jackson Hole summer vacation (including if you are visiting Jackson Hole with kids!).
Where To Stay in Jackson Hole
You will have a choice accommodation options in Jackson Hole Wyoming from five star hotels to inns. There are also both independent hotel options as well as hotels run by major chains like Hilton and Four Seasons. We stayed at Hotel Terra, a four star suite hotel which has both family-friendly amenities as well as a great location in Teton Village.
Keep in mind that what is commonly referred to as Jackson Hole is spread out over two places – the town of Jackson which is separate from Teton Village where the aerial tram and Jackson Hole Resort are located. It's an easy drive between the two places.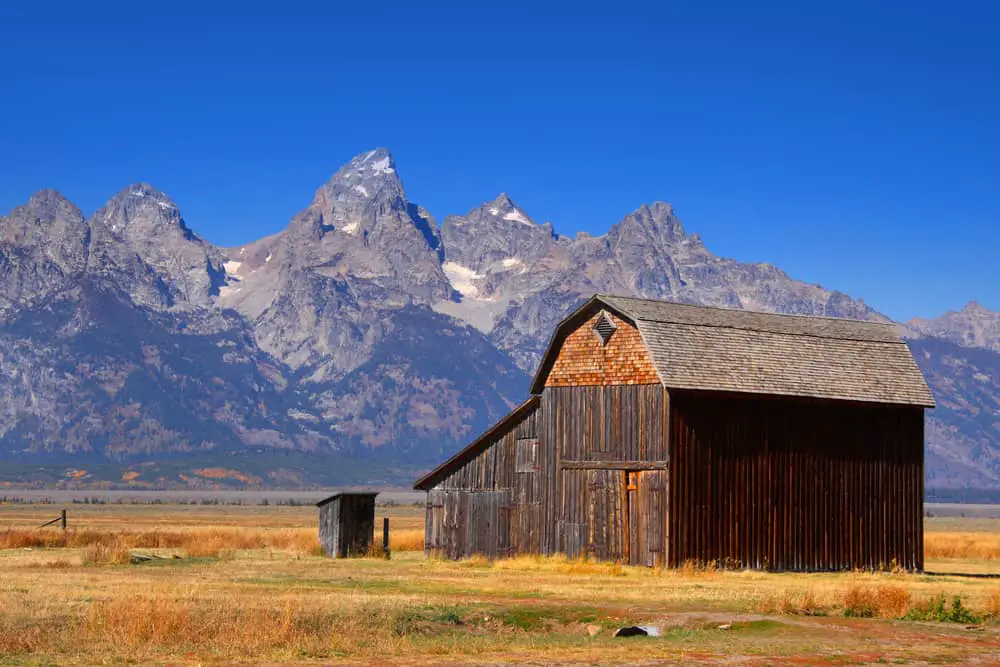 Jackson Hole in The Summer
Hiking
Explore the great outdoors of Jackson Hole in the summer with a scenic hike! Between the sparkling lakes of Grand Teton National Park and the mountainous peaks of Snow King Mountain, hikers are spoiled for choice when it comes to the variety of trails. There are also short and easy family-friendly hiking options..
The seven-mile trek from Teton Village to the summit of Rendezvous Mountain is one of the most popular things to do in Jackson Hole. From the top, you'll enjoy sweeping views over the valley below.
Water-Based Activities
Nothing says Jackson Hole summer more than an action-packed day splashing around in the water. The tranquil lakes near the Teton Mountains are ideal for paddle boarding, swimming, or kayaking, while Snake River boasts plenty of opportunities for boating and inner-tubing. We took a guided raft down Snake River with our children. 
Thrill-seekers can head south of town to the Snake River Canyon for white water rafting. If you don't mind getting a little wet, paddling down the rolling rapids of Big Kahuna and Lunch Counter will easily be the biggest highlight of your Jackson Hole summer.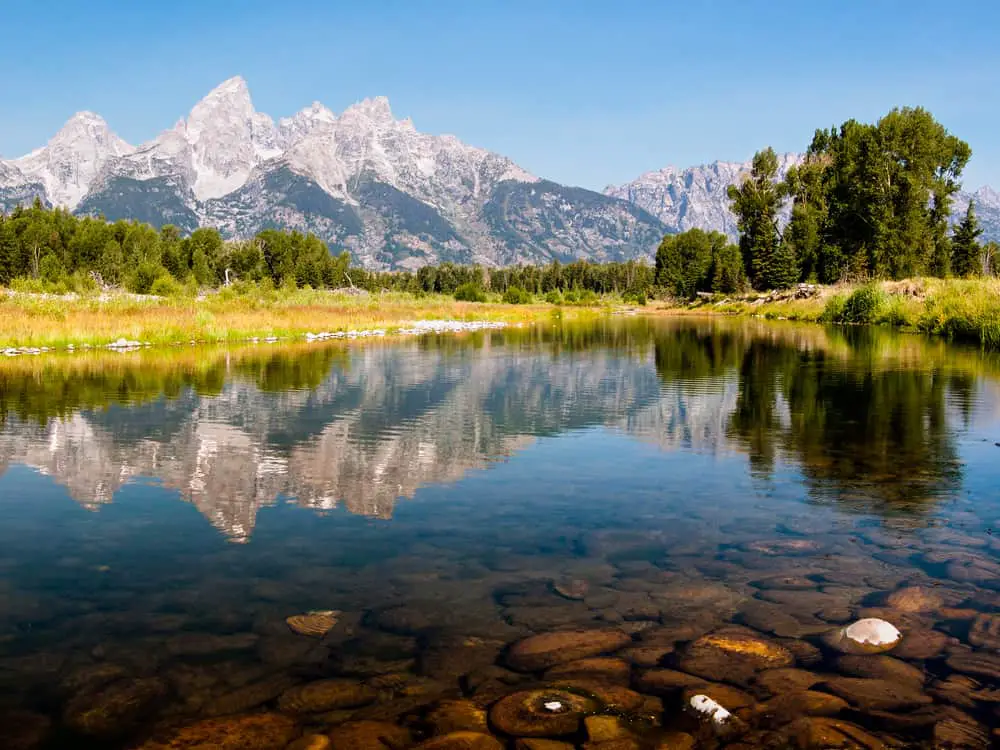 Aerial Tram at Jackson Hole Mountain Resort
For dramatic 360-degree views over Jackson Hole, take the Aerial Tram and Gondola at the Jackson Hole Mountain Resort. During the breathtaking ten-minute ride, you'll be whisked more than 4,000 feet into the air over the Teton Mountains and Jackson Hole Valley. 
At the top of the summit, there are numerous activities. Grab a bite to eat at the Off Piste Market, soak in the cliff-side views at The Deck, or embark on a rock climbing or bouldering adventure at Via Ferrata. The truly adventurous can go parasailing.
Exploring Yellowstone
A trip to Yellowstone National Park is a must-do Jackson Hole, Wyoming summer activity. From Jackson Hole, the southern entrance of the park is only a 60-minute drive away, which is ideal for travelers interested in exploring the Yellowstone Caldera. You'll find shooting geysers, geothermal hot springs, and plenty of scenic viewpoints to make your trip worthwhile. 
it's possible to visit Yellowstone National Park as a day trip from Jackson Hole and see many of the major attractions, like the Old Faithful Geyser, Yellowstone Lake, and the Grand Canyon of the Yellowstone. If you're looking to get an overview of the park, it's recommended to drive the scenic loop road, a 142-mile journey through Yellowstone's most popular sites.
Exploring Tetons
No trip to Jackson Hole in the summer would be complete without exploring the iconic Teton Mountain range. At its center is the awe-inspiring Grand Teton, which rises over 13,000 feet from the valley floor. 
The Tetons are the ideal backdrop for outdoor adventurers. Hiking, climbing, and backpacking are just a few of the summer activities in Jackson Hole. It's also an excellent destination for wildlife spotting: the mountains are teeming with elk, bison, deer, and even black bears.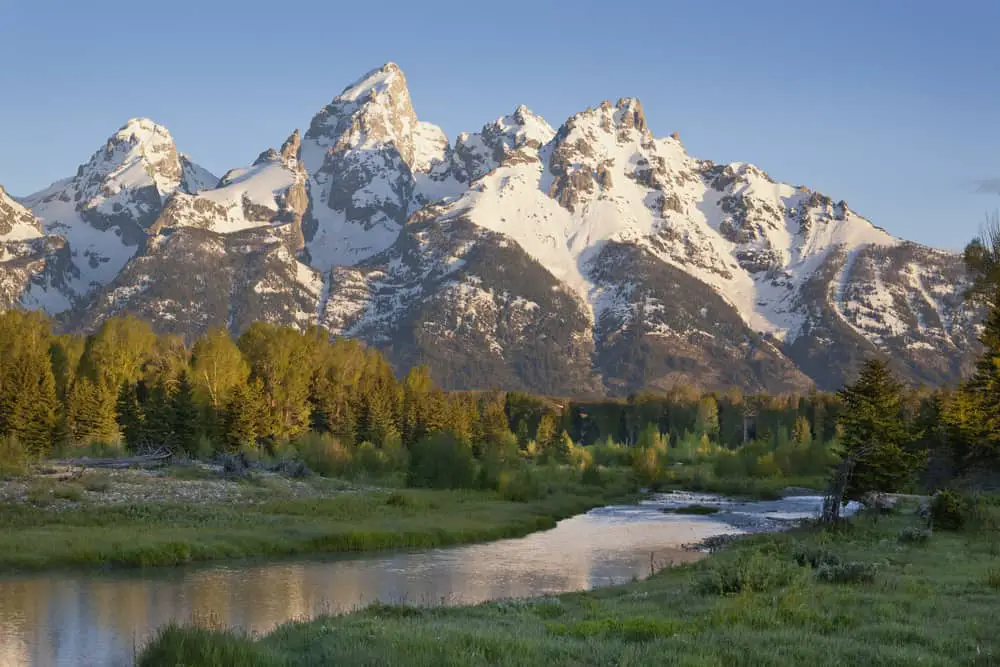 Saloons
After a long day exploring the spectacular surroundings of Jackson Hole, it's time to unwind with a drink from a western saloon. Several of these traditional watering holes are located in town, although the most popular are the Milion Dollar Cowboy Bar, Mangy Moose Saloon and the Virginian Saloon.
Mangy Moose is a rustic tavern that whips up gourmet grub like steaks, burgers, and salads. We took our children for lunch at the Mangy Moose which was conveniently located near the Hotel Terra.
The Mangy Moose also have live music throughout the week, making them the best entertainment venue in Jackson Hole. The Virginian Saloon is a local hideout with stiff drinks, mouthwatering pub food, and a laid-back atmosphere. The Million Dollar Cowboy Bar is in the center of Jackson across from the town park with its famous antler entrances.
Restaurants
Jackson Hole is one of Wyoming's premier destinations for top-notch cuisine. No matter your taste preference or budget, you're guaranteed to find something that tantalizes your tastebuds in Jackson Hole.
Indulge in locally-raised beef at Snake River Grill or sample freshly-caught trout at the GameFish Restaurant. Adventurous eaters can also try local elk, deer, or bison caught by wild game hunters right in the Jackson Hole valley. The Blue Lion, and Trio | An American Bistro are also perfect venues for fine diners looking to celebrate special occasions.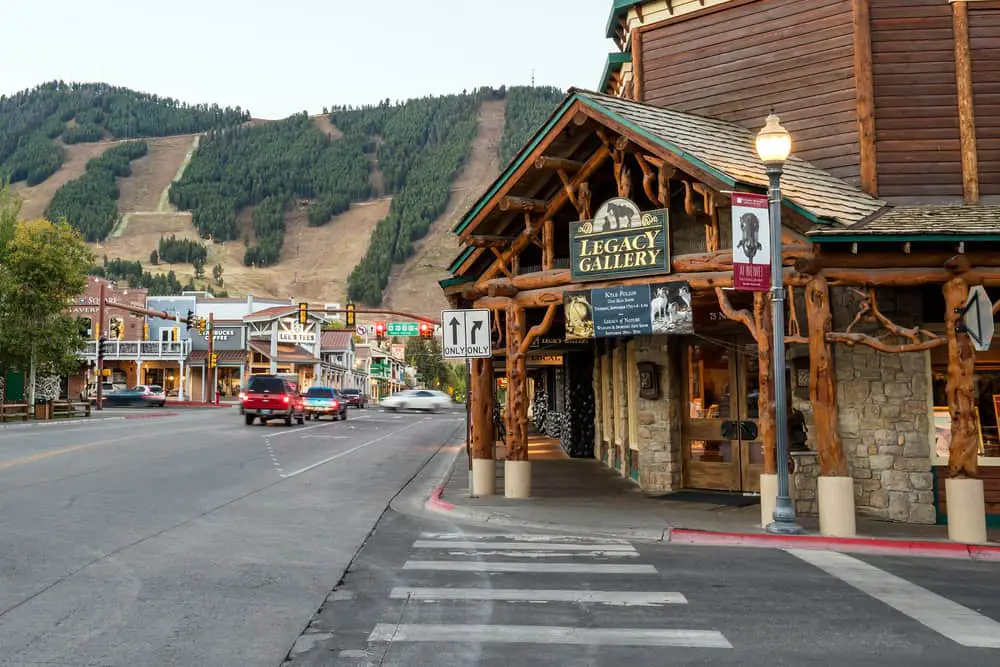 Map of Jackson Hole Activities
This article has been done in collaboration with Hotels.com. We have self-funded our travel to Jackson Hole, including any hotels mentioned herein. 
This site generates income via partnerships with carefully-curated travel and lifestyle brands and/or purchases made through links to them at no extra cost to you. More information may be found in our disclosure police.