We had been planning on spending the full 3 weeks of my children's Easter break in England hanging around London and tramping around the countryside. Dorset and the Jurassic Coast has so many things to do for kids that we could easily fill up our time.
I was sitting on the beach at Lyme Regis, a beach town in Dorset, on a perfectly pleasant day watching all the kids play when I realised that I missed not just sunny days but the actual warmth of the sun.  In the UK, it is not unusual for a beach day to consist of full winter coat, trousers and Wellies (Wellington boots).  Even though I have lived in England for yonks, I had completely forgotten about the wellies for my kids.  So they were running around in cold, soaked sneakers thoroughly enjoying themselves and probably getting ready to catch a chill later.
Somewhere in that moment of realisation that I really was not cut out for the British seaside experience, I decided we needed sunshine AND warmth as a combo package. A quick search of my favourite luxury travel discount site, Secret Escapes, flagged a 4-star hotel with a pool and a water slide in Malaga in Spain.  EasyJet had cheap flights and we were set for a few days of of Spanish sunshine.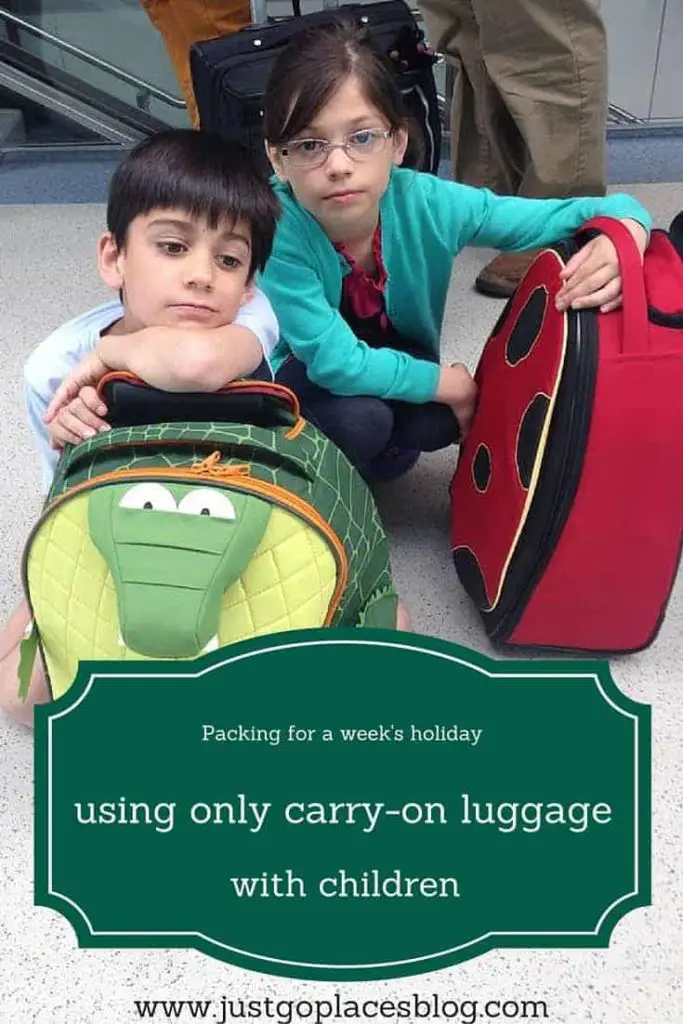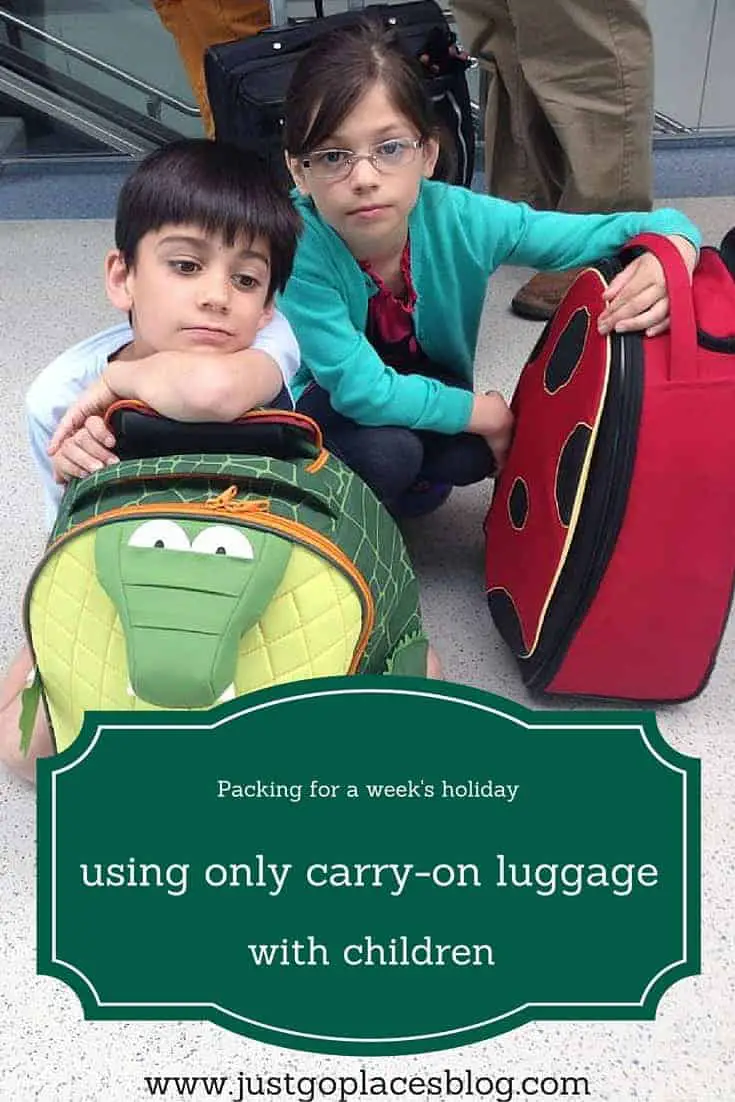 I am usually not this impulsive with my trips but I've also had bad news about my father.  He's been recently diagnosed with a rare terminal disease and we were preparing to go to the USA to spend Easter with him.  He wasn't having any of it though.  With the recalcitrance of a toddler, my father has a there's-nothing-wrong-with-me-those doctors-are-all-wrong attitude.  He doesn't want any sickbed visits.  If I wasn't going to Pennsylvania, then I might as well drown my stress in some sangria in the sunshine.
As you may know, Easy Jet charges for everything extra. It cost almost as much to put a suitcase in the hold as it did for our flight.  With two children, that adds up.  Frankly, they were only going to play in the pool anyway.
So my friend, Andrew who blogs over at Dish Our Town and is an expert packer helped me put together a week's worth of carry-on clothes for my two children in their cute animal carry-on suitcases from Samsonite. These cases weren't even as big as the best carry-on luggage but they still held all of the kids' stuff.
Knowing what to leave at home is an essential part of packing lightly! I always have so many 'what if' scenarios in my head but he was able to convince me that I could make with what we packed.
My children have these little carry-on sized rolling bags from Samsonite which they usually fill with their own random things.  My son once had an England rugby ball in his carry-on bag taken from him because it wouldn't go through security.  Unless the rugby ball can be deflated (it couldn't), the airport guards were worried that you could stick something inside and it's a security risk. Go figure.
So how do you pack only carry-on bags for a week away with kids?
Here are the basic packing lists.  If you have room (and you should), you can always add an extra item or two.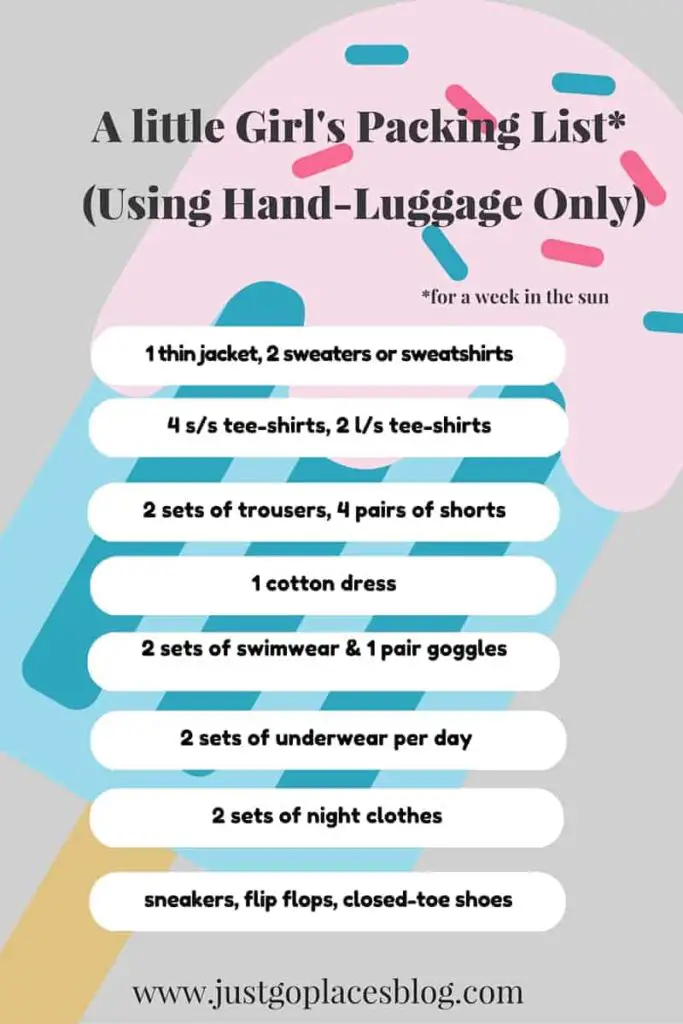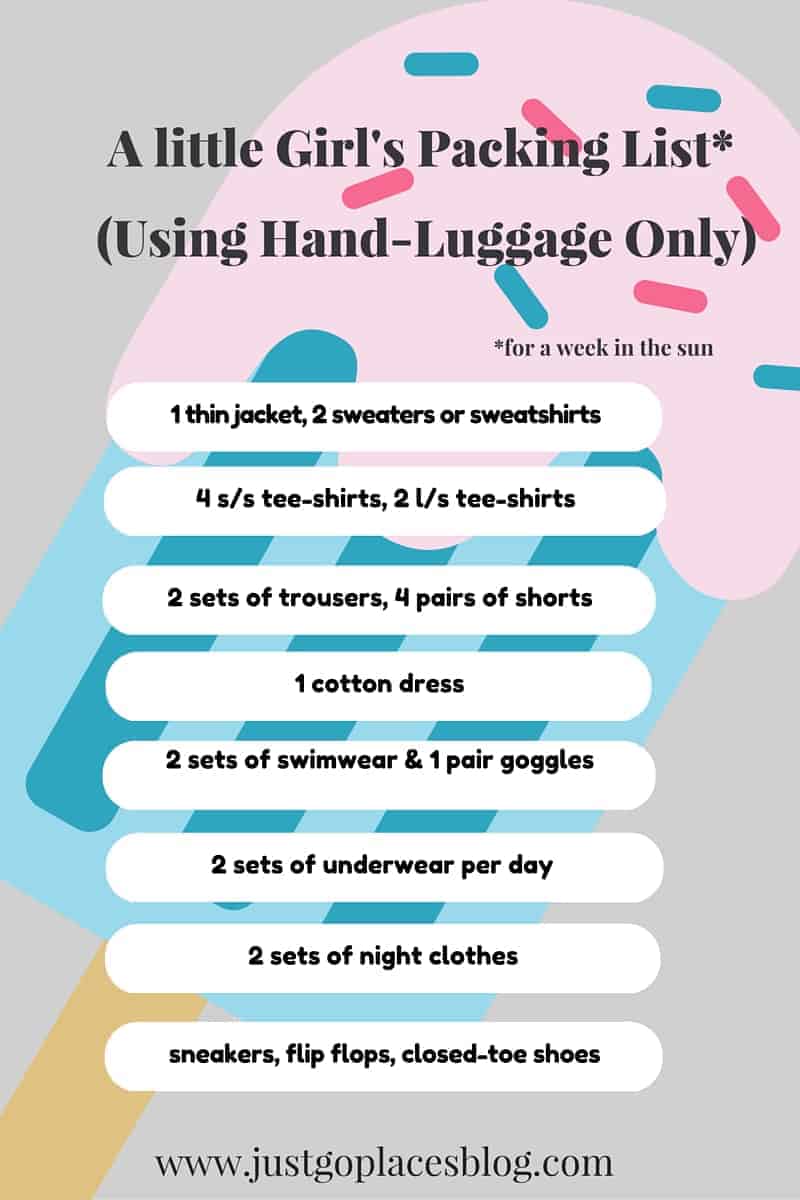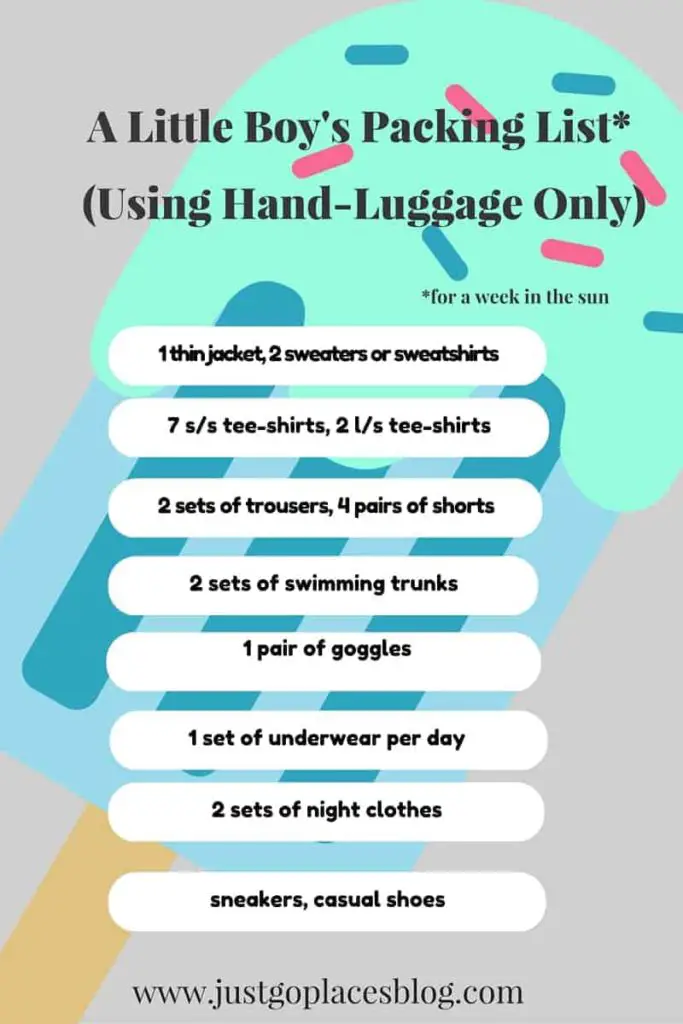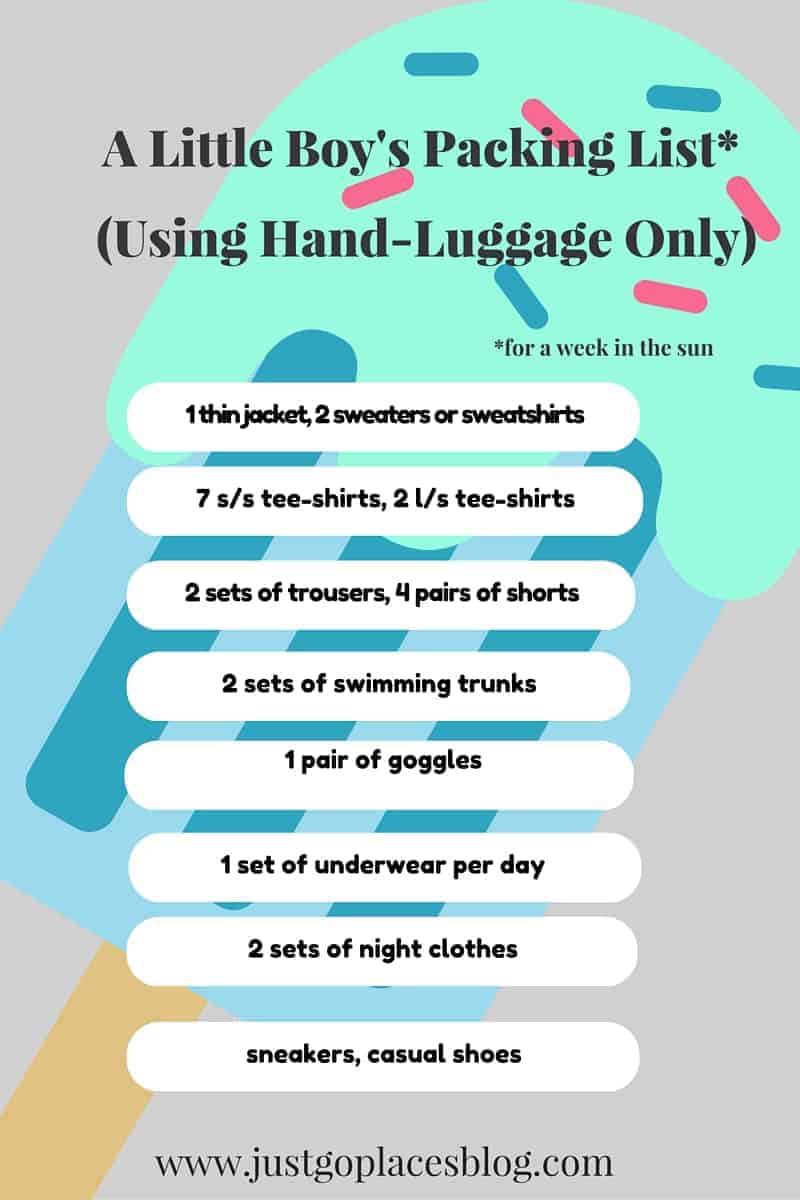 Yeah, so I'm a bit frazzled.  I'm very grateful to Andrew who helped me pack simply with only a carry-on bag each for the kids.  I did not have any at the time but Andrew swears that using packing cubes is the way to go to be a more efficient packer.  come in lots of different sizes and I'm now a firm believer in them.
SPREAD THE WORD! PIN THIS TO YOUR TRAVEL PINTEREST BOARDS FOR FUTURE REFERENCE! 
This site generates income via partnerships with carefully-curated travel and lifestyle brands and/or purchases made through links to them at no extra cost to you. More information may be found on our Disclosure Policy.