Ever since I saw Indiana Jones and The Last Crusade at an impressionable age, I have wanted to go to visit Petra in Jordan.  Of course, there is more to Jordan than Petra.  My friend Dianna, who will become an occasional contributor for this blog, had the chance to visit Jordan for a few days this May. We plan on visiting Jordan ourselves in April as part of a longer trip to Israel.  As is the case with many people, Dianna only had a limited time to visit. She picked the must-see places to visit in Jordan as well as a fewer lesser known sights. I know that my family and I will have a minimum of three days to visit but I am hoping to extend our visit to at least seven days in Jordan because there is just so much to see and do. Here's a three day itinerary which creates a brief but memorable jaunt to Jordan.
A 3 Day Jordan Itinerary
This itinerary takes in the three must see places in Jordan that everyone recommends – Petra, Wadi Rum and the Dead Sea.  It also adds some cool places that will give you an insight into Jordan, both historical and contemporary.
Day 1 Petra
The distance from Amman to Petra is 210 km (130 miles).  The driver stopped off at Al-Beidha, known as Little Petra, where the Nabateans established a trading post in the 1st Century AD. It is really essential to have a good tour in Petra so that you can understand (and appreciate) it for the marvel it is.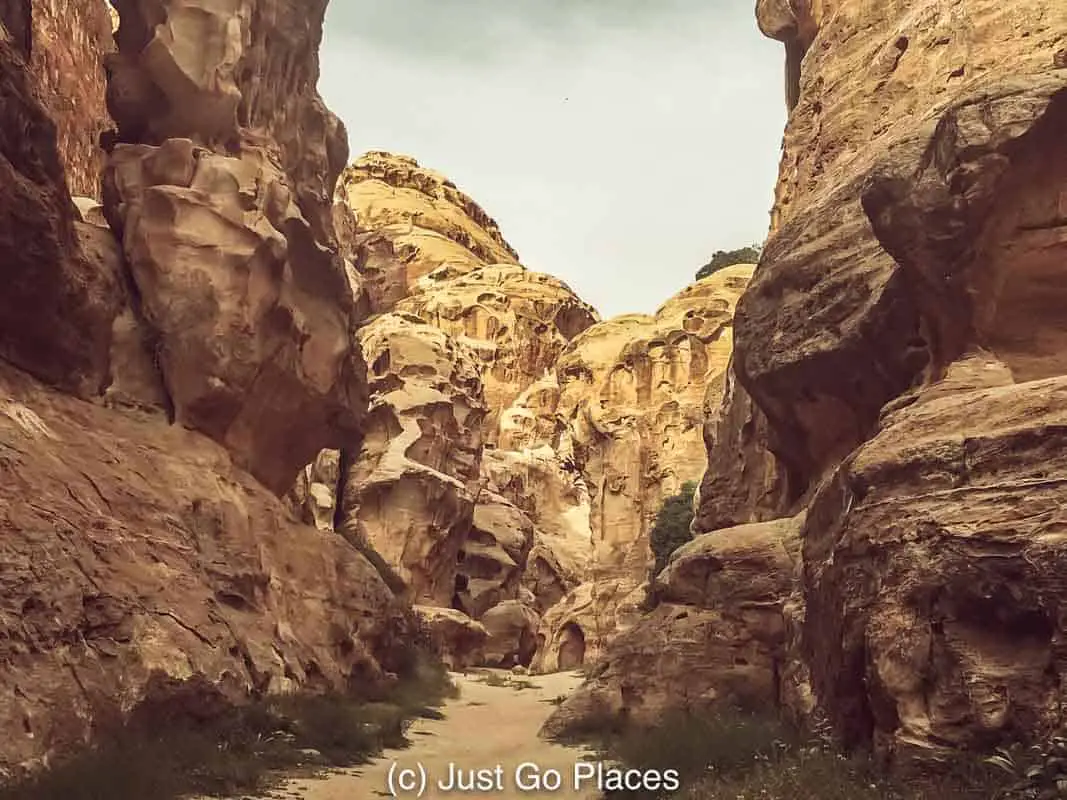 Petra, the capitol of the Nabatean kingdom from about 600 B.C., is a UNESCO world heritage site.  Many people don't spend the night at Petra which is probably a mistake.  If you stay the night, you can also take the 2 hour candle-lit night tour of Petra which sets off from the Petra Visitor's Center three times a week.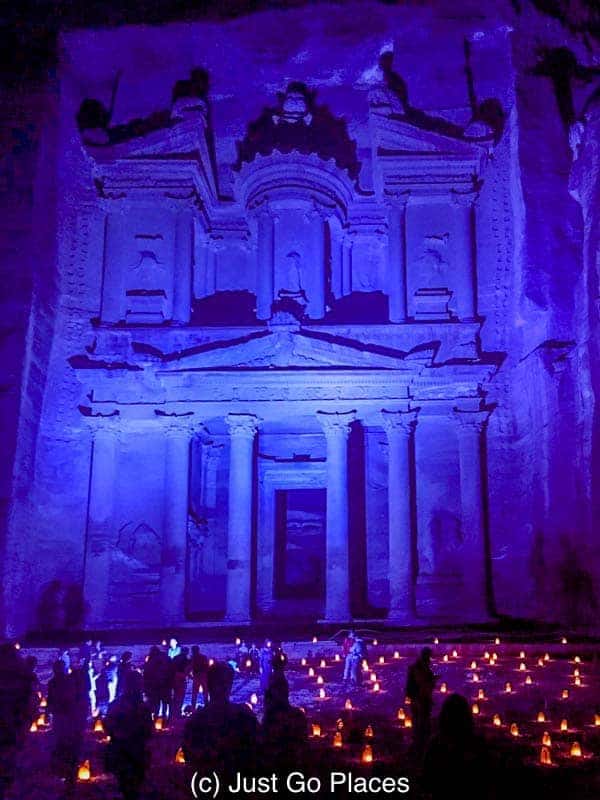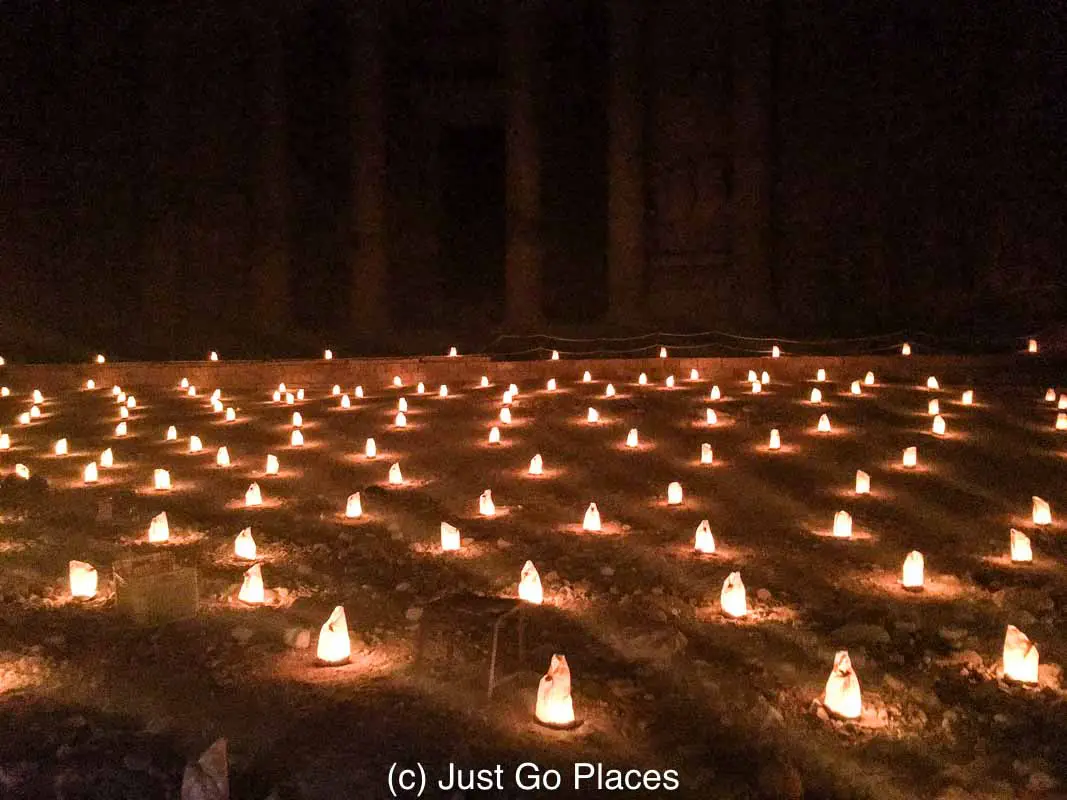 Places to Visit in Petra
You need to enter Petra through a crevice in the rocks called the Siq.  You have a choice of walking or on horseback. Obviously it's cooler to go on horseback!
Monuments include the Treasury, the Temple of the Winged Lions, the Palace Tomb and smaller tombs.
Day 2 Dead Sea
The distance from Petra to the Dead Sea is 275 km (171 miles). I spent the morning checking out Petra by daylight as well. Unless you want to go hiking, you probably only need a few hours to visit Petra.  By staying overnight though, you avoid the day-trippers who flock to the site by the early afternoon.
Along the way to the Dead Sea, you pass Bethany Beyond The Jordan where John the Baptist lived and baptised people.  This place is also where Jesus was also supposed to have been baptised.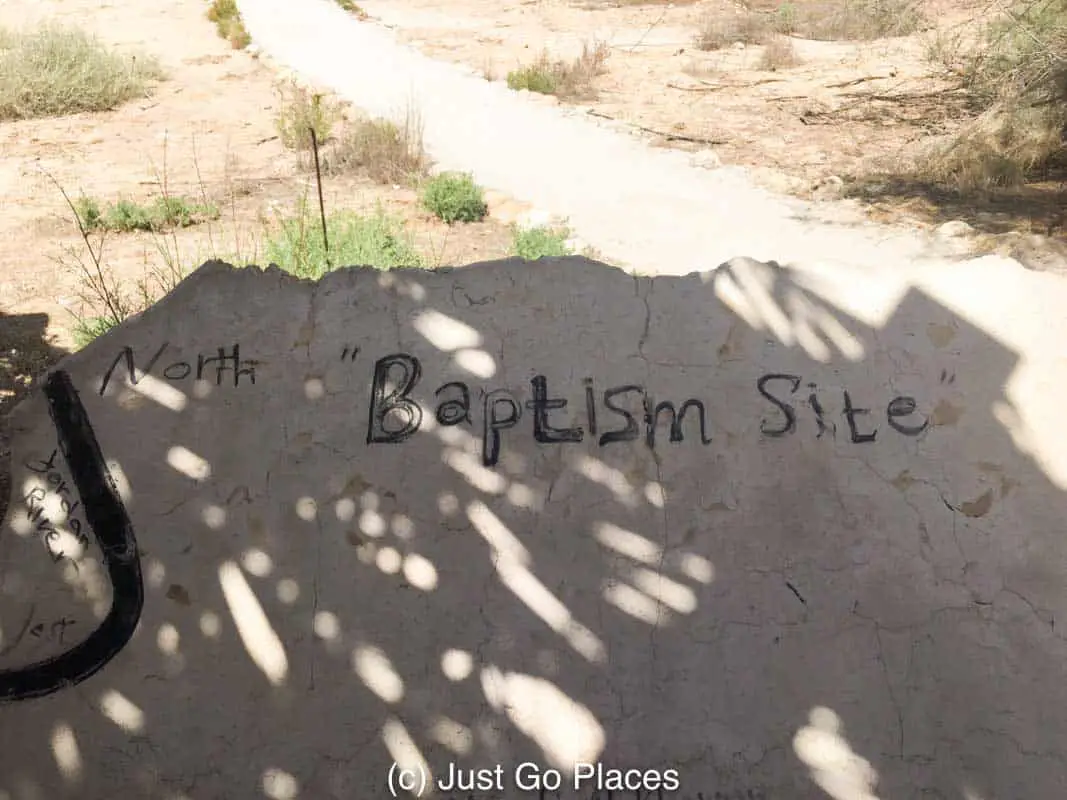 The Wadi Rum is about an hour and a half from Petra on the way to the Dead Sea.  It is a beautiful desert valley famous as the setting for the classic movie, Lawrence of Arabia.
Although the Movenpick Resort at the Dead Sea was beautiful, Dianna wasn't entirely convinced by the whole floating in the Dead Sea experience though. As she said, swimming in the Dead Sea is something to cross off the bucket list.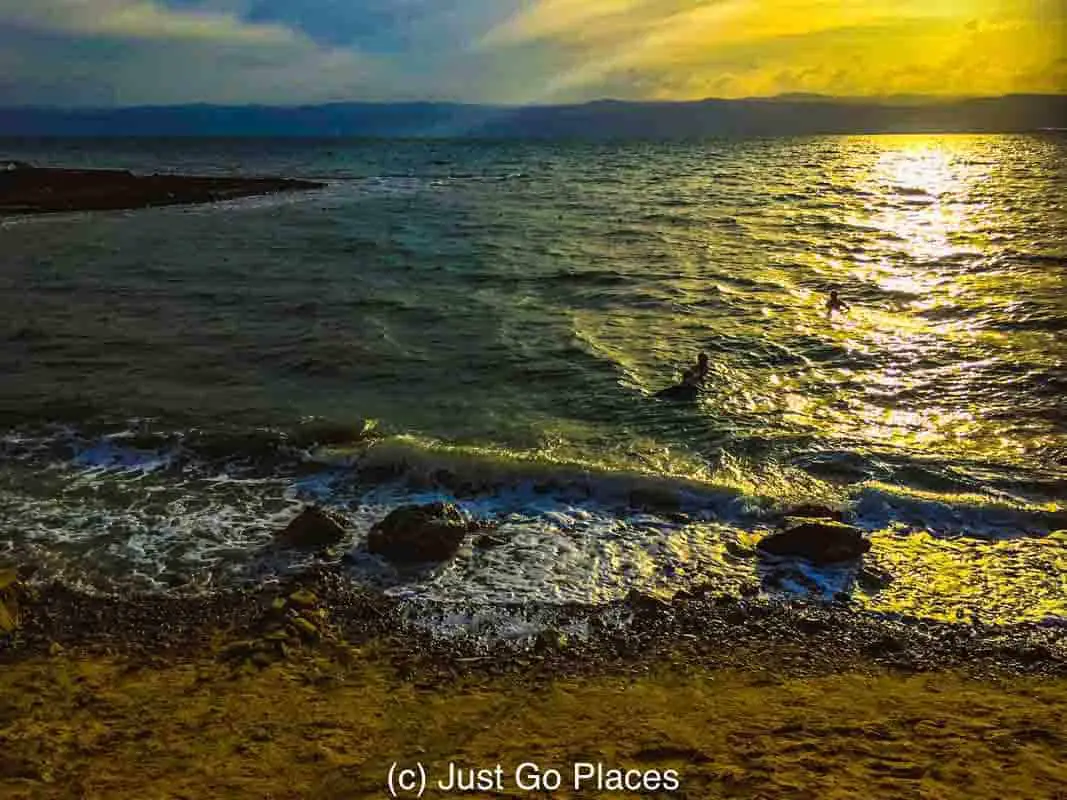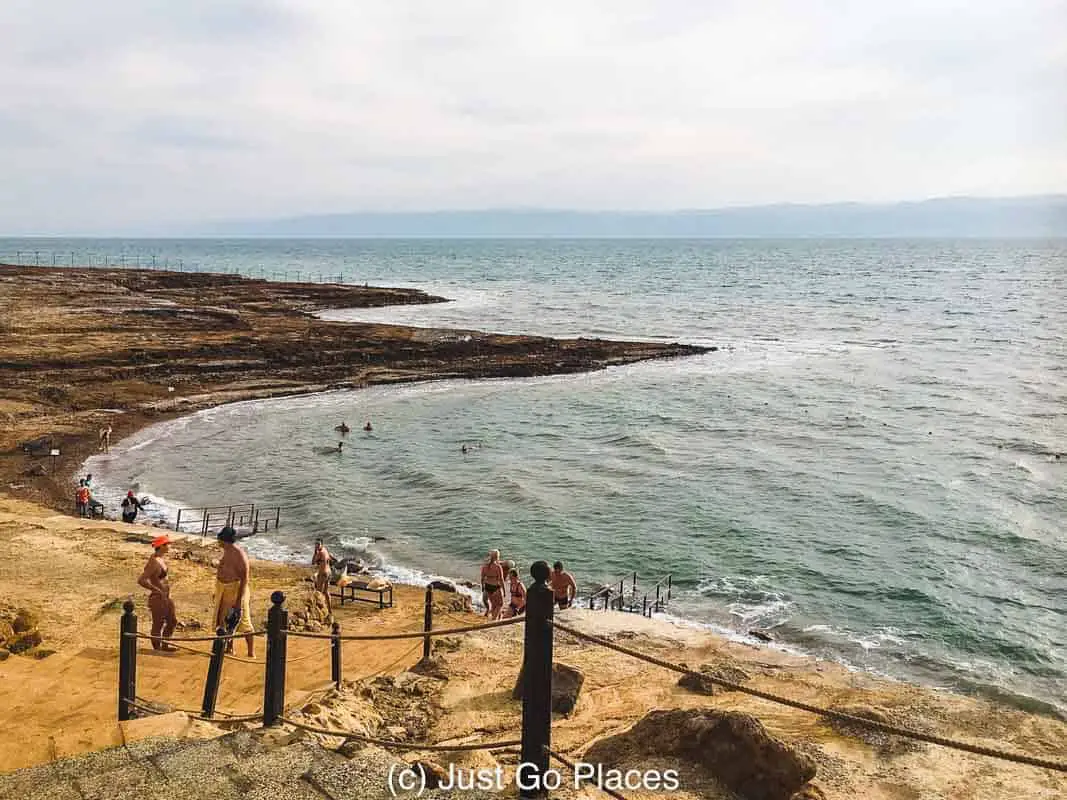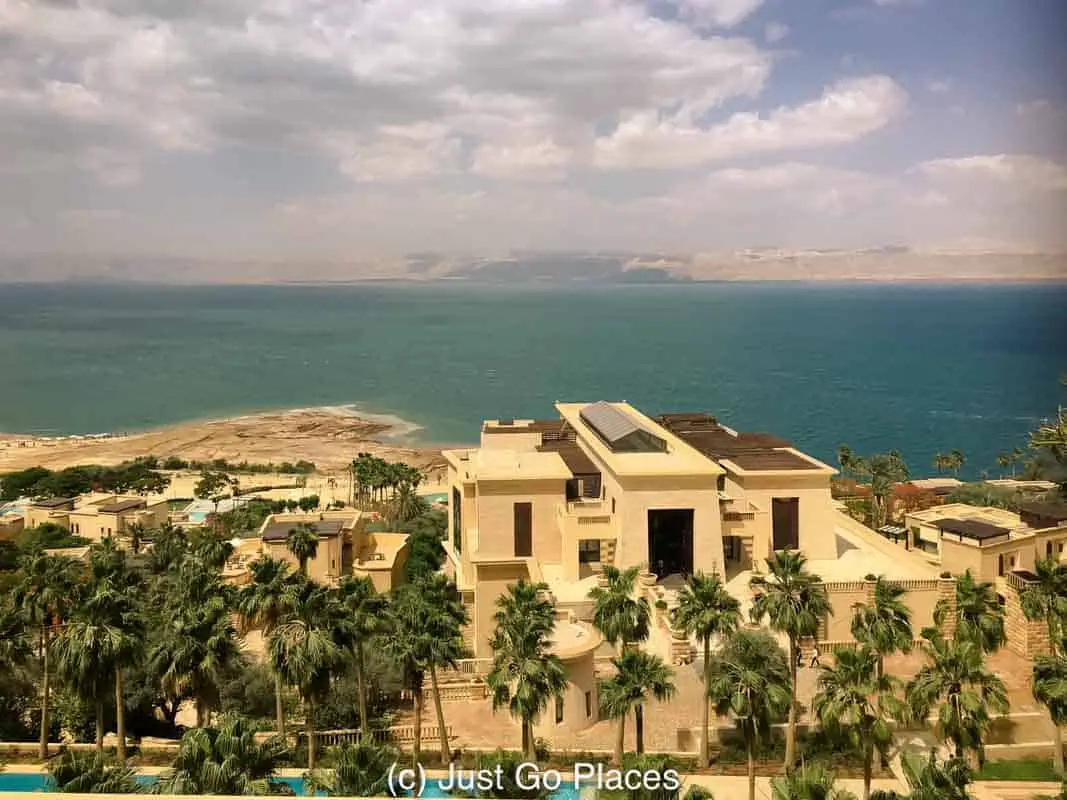 Day 3 Amman
The distance from the Dead Sea to Amman is 135 km (84 miles).
On the way to Amman, the driver stopped at Jerash.  Even though the area has been settled since Neolithic times, Jerash was supposedly founded by Alexander the Great.  Today it is known for its well-preserved Roman ruins.
Amman is a young city with an ancient history.  Although it became the capitol of Hashemite Kingdom of Jordan only in 1946, it was once the capitol of the Iron Age kingdom of Ammon.  The city definitely has a few places worth visiting.
Places to visit in Amman
There are many places to visit in Amman and you should factor in a visit to the city even if only for one day.  Here are some of the cool things to do in Amman: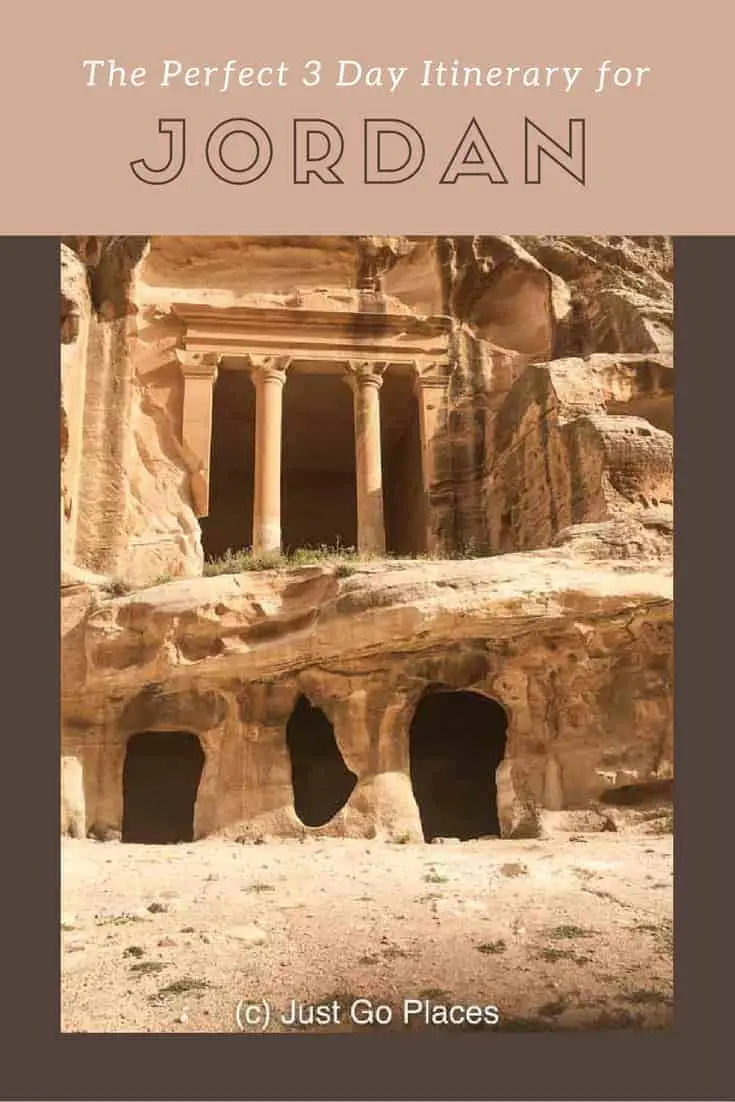 Tips for Visiting Jordan
You can rent a car at Queen Alia International Airport.  Driving in Jordan is pretty easy with well-maintained highways. Dianna arranged for a private driver.
If you have more than three days, there are many more places in Jordan to visit.  For example, a lot of visitors head to Aqaba which is great for snorkelling and diving.
Like we are planning on doing, Jordan is a popular place to visit in combination with another country in the Middle East, whether Israel or Egypt.  I hope this 3 day itinerary shows you that even a short visit to Jordan will be a worthwhile experience.
Practical Info To Know Before You Go
In Petra, Dianna stayed at the Movenpick Resort Petra.  At the Dead Sea, she stayed at the Kempinski Hotel Ishtar Dead Sea. Dianna's final hotel in Jordan was the Le Meridien Amman. The Wagar family who visited Aqaba in Jordan recommend the Radisson Blu Tala Bay Resort.
SPREAD THE WORD! PIN THIS TO YOUR TRAVEL PINTEREST BOARDS FOR FUTURE REFERENCE!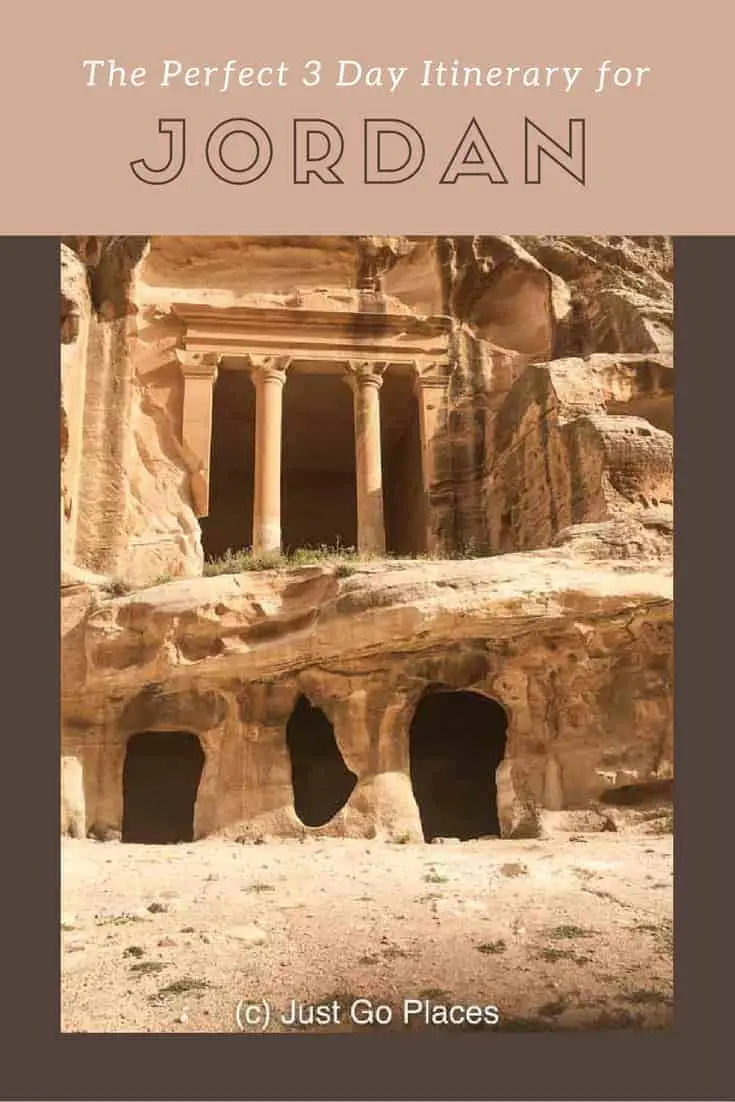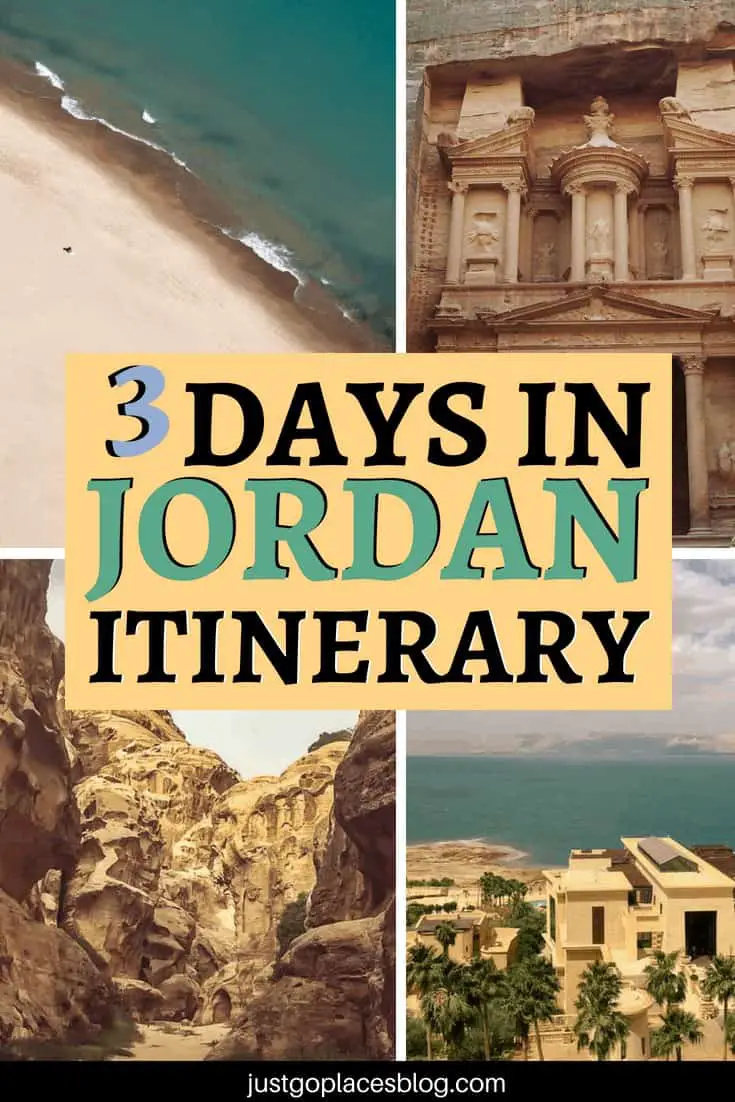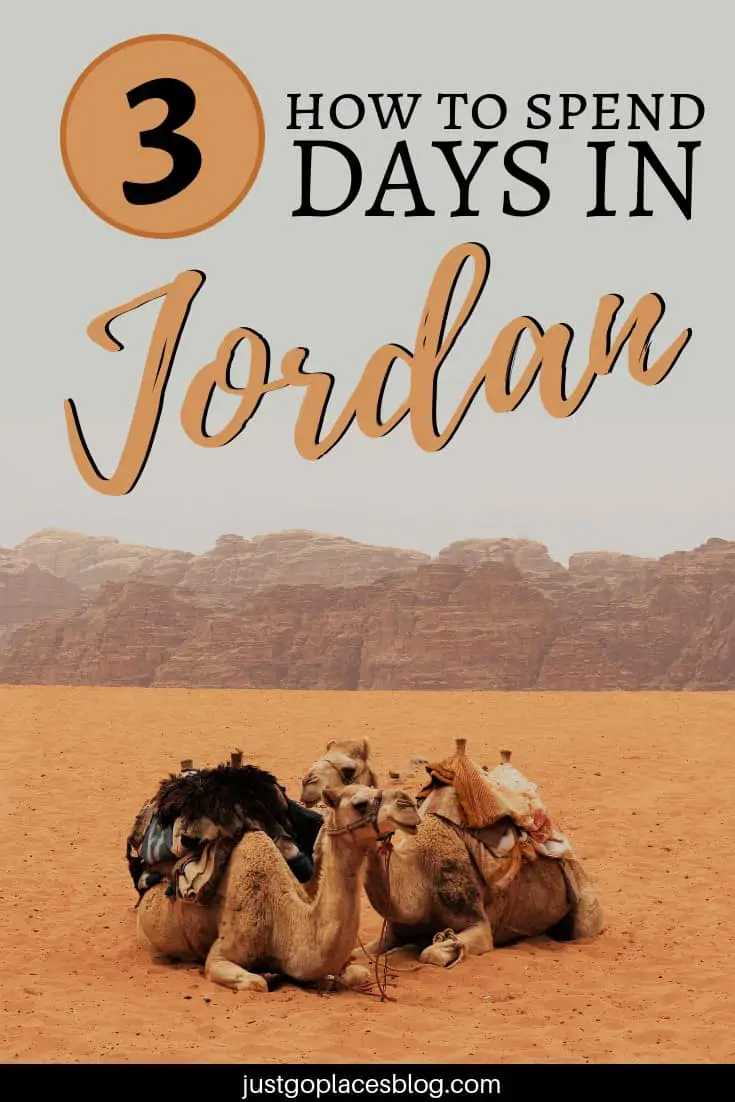 This site generates income via partnerships with carefully-curated travel and lifestyle brands and/or purchases made through links to them at no extra cost to you. More information may be found on our Disclosure Policy.