We aren't collectibles type of people – there's so much clutter in our lives that I don't feel the need actively to add clutter to our belongings. We have , however, created a collection of Swarovski crystal snowflake ornaments for each of our children. The idea was suggested to us by a Polish friend before our children were born. Her family collects the Swarovski annual edition ornament every year for their children so that they will have a set of Swarovski crystal snowflakes for their own Christmas tree when they grow up. Since I grew up with an annual visit to the Christmas Tree in Rockefeller Center, the Swarovski annual snowflake ornament is also a way to bring a big of New York Christmas sparkle to our London home.
Christmas Tree Rockefeller Center
Austrian company Swarovski are a world-wide leader in the crystal industry and we have been to the Swarovski Crystal Worlds museum near Innsbruck. Swarovski produce crystals for many famous events such as the annual Victoria's Secret fashion show as well as the star on top of the famous Rockefeller Center tree in New York City.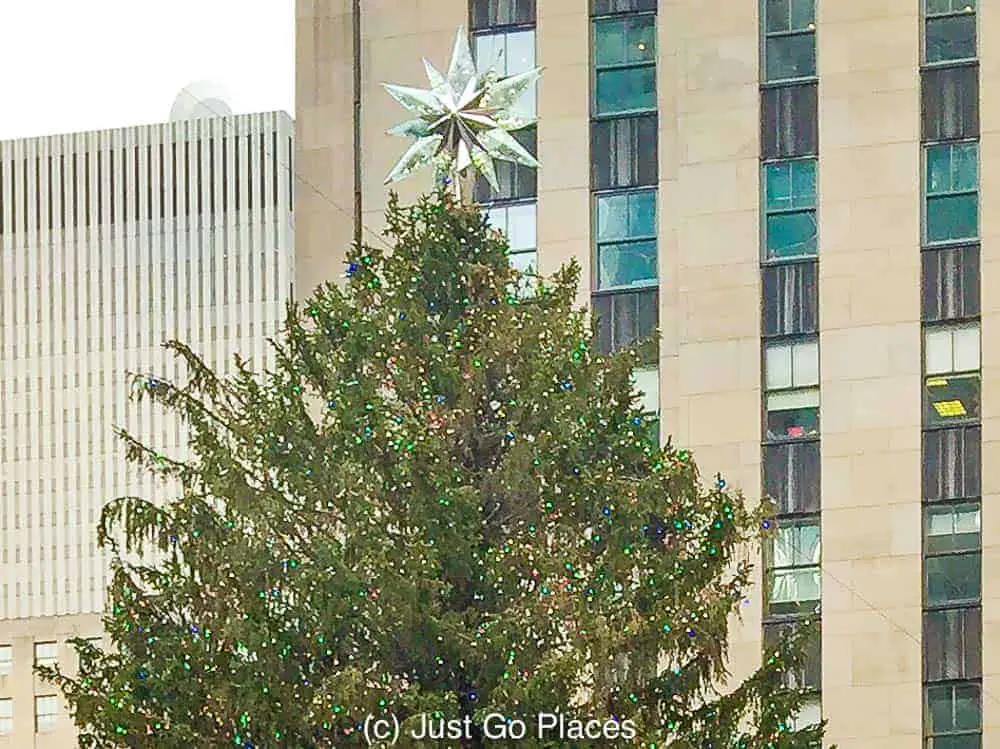 Not going to be in New York City to visit the Rockefeller Center tree? Swarovski crystal adorns other Christmas trees around the world including major cities such as Paris, Sydney, Buenos Aires and Toronto and international airports like Heathrow Airport.
In Manhattan, here's been a Rockefeller Center tree since 1931 and Swarovski have provided the crystal star since 2004.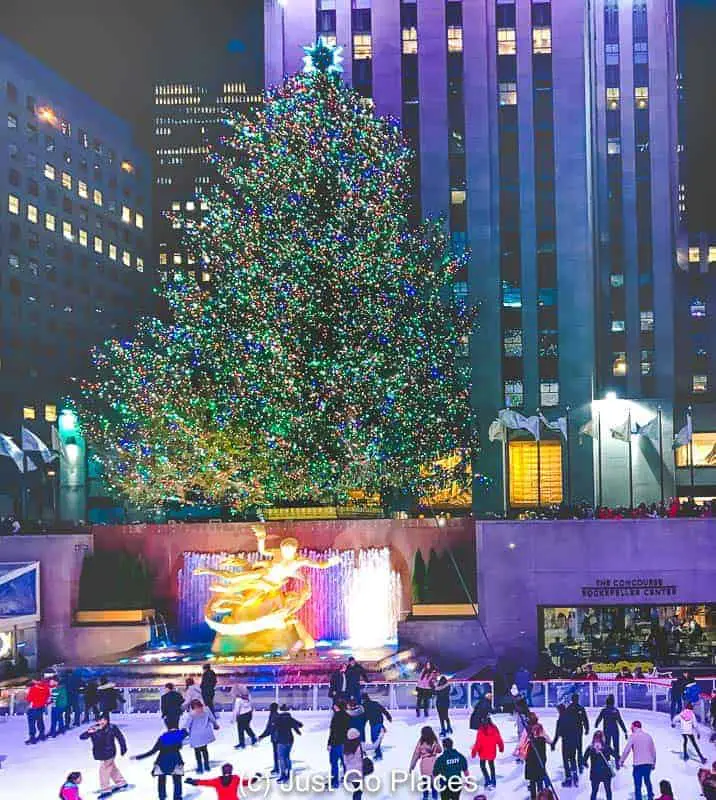 Featuring 25,000 Swarovski crystals, this Rockefeller Christmas tree topper is 9.5 feet in diameter and weighs 600 pounds.
Fun Fact! Despite all this bling, thanks to the use of LED lights the star uses less than the energy of a regular 100 watt bulb.
Sort of like being a millionaires have made for billionaires, there is a new Swarovski crystal tree topper being unveiled for the Christmas tree in Rockefeller center in 2018. Why have mere thousands when you can have millions??
The Christmas Tree in Rockefeller Center is getting a new star designed by Polish-American starchitect, Daniel Liebeskind.
The new and improved Rockefeller Christmas tree star will have 3 million Swarovski crystals. It will weigh 90 pounds and reminds me of a medieval torture instrument. There's a round ball which will be the source of light and 70 spiky light bulbs with the millions of crystals on it.
As per usual, there will be a Swarovski crystal ornaments pop-up store selling the usual Swarovski crystal Christmas ornaments including the .Swarovski annual edition ornament.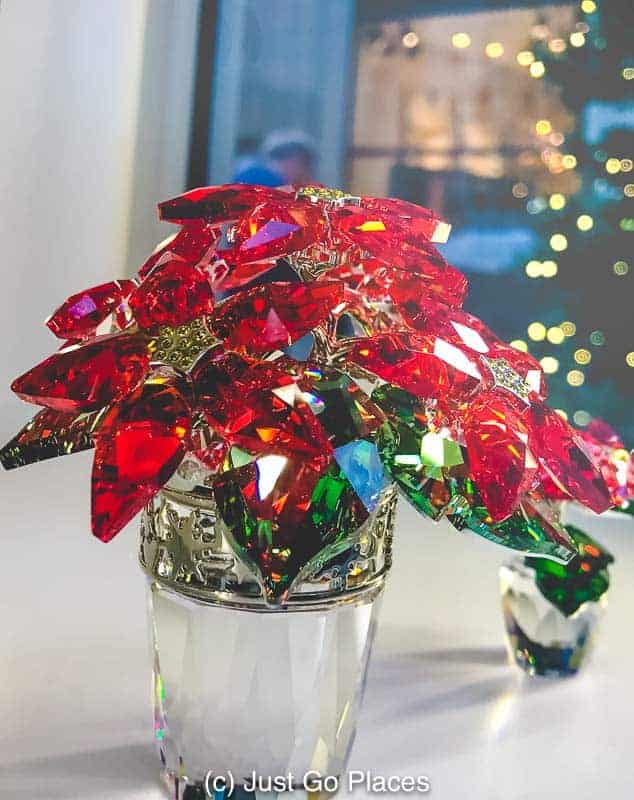 Our Swarovski Crystal Christmas
We now have 12  of the Swarovski crystal Christmas ornaments – one Swarovski snowflake for every year of their life and an extra one for when they were in utero.
I have put them on a Scandinavian-inspired wooden Christmas tree so that they can show off their crystal sparkle to full effect.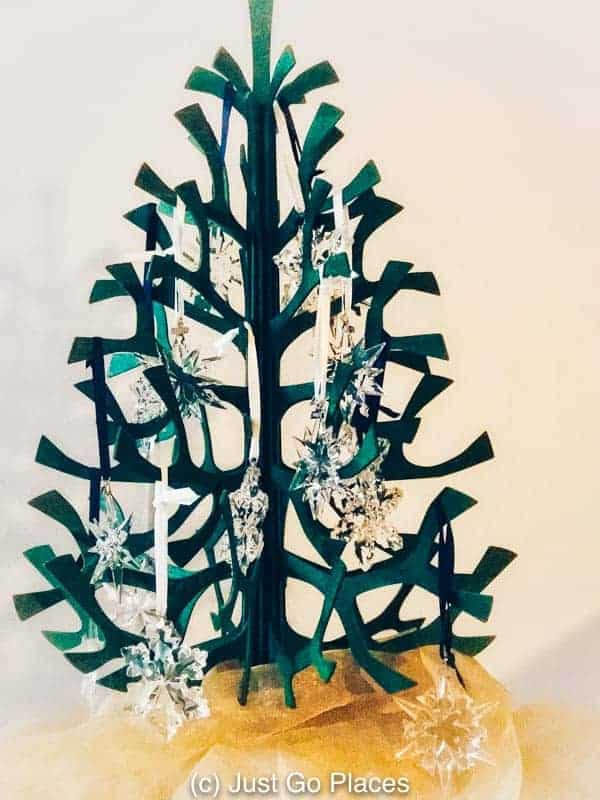 Limited Edition Swarovski Crystal Snowflakes
The Swarovski snowflake ornaments every year are limited edition and comes with the year etched on a silver tag. They sell out every year but you can find them on resale from previous years on sites like Amazon.
One year, I forgot to get the Swarovski annual snowflake ornament until late in December and had quite the hunt trying to find it. I have since learned my lesson and now get the Swarovski annual ornament early in December!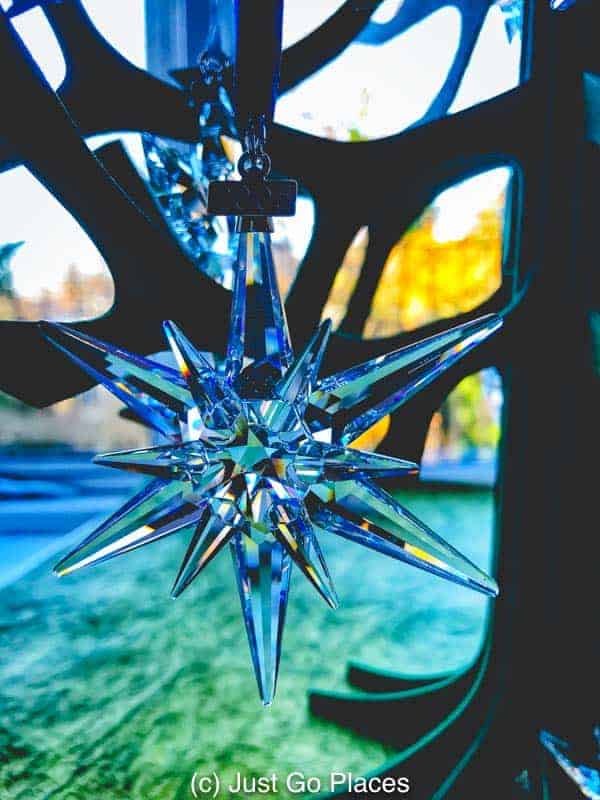 If I were to be honest, my daughter adores her Swarovski snowflakes and looks forward to receiving one every year. My son is less enthusiastic about his Swarovski snowflake ornament. He generally mutters "pretty" and then returns to his Lego or whatever.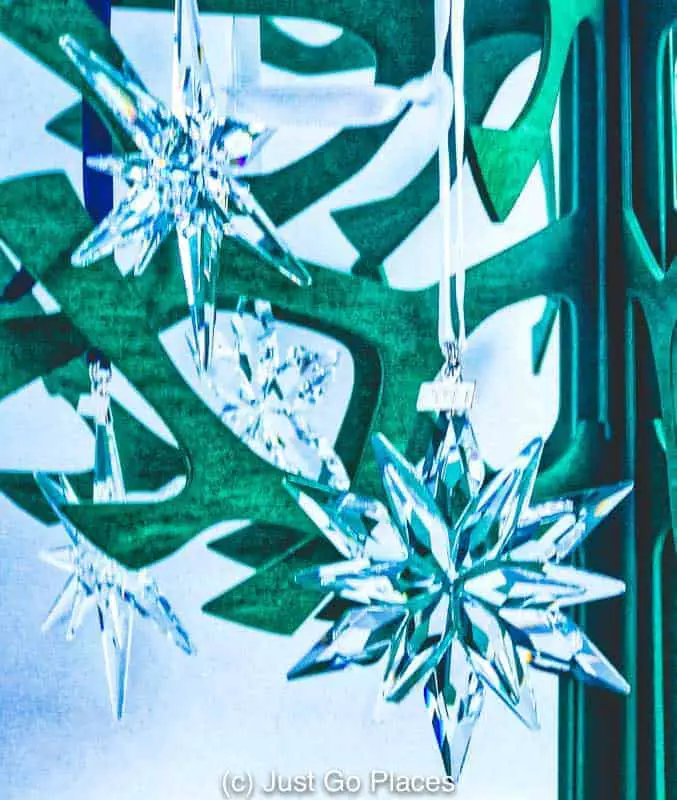 Maybe he (or his partner) will be more appreciative of them when he is older. The thing about twins though is that he simply would have had to have a similar collection – twins have a finely honed sense of injustice and it would not have done only to have one set of ornaments just for my daughter. The cost of therapy for my son would have been far more than just simply getting him his own set!
Swarovski Christmas Ornaments History
The Swarovski annual edition ornaments have been issued in their current form since 1991. Swarovski in the USA issued Christmas ornaments in the 1980's, they weren't available worldwide. Starting in 1991, Swarovski started issuing Christmas star ornaments for a few years. These are highly collectible and can fetch up to $1500 each.
The Swarovski crystal snowflakes came out in 1992. In 1999, the crystal snowflakes were modernised so that it was less clear whether it was a star or a snowflake. By 2011, the Swarovski annual edition ornaments were regularised across the world. Irrespective of where they are sold, they come in a blue triangular box with a certificate of authenticity and are held by a white ribbon.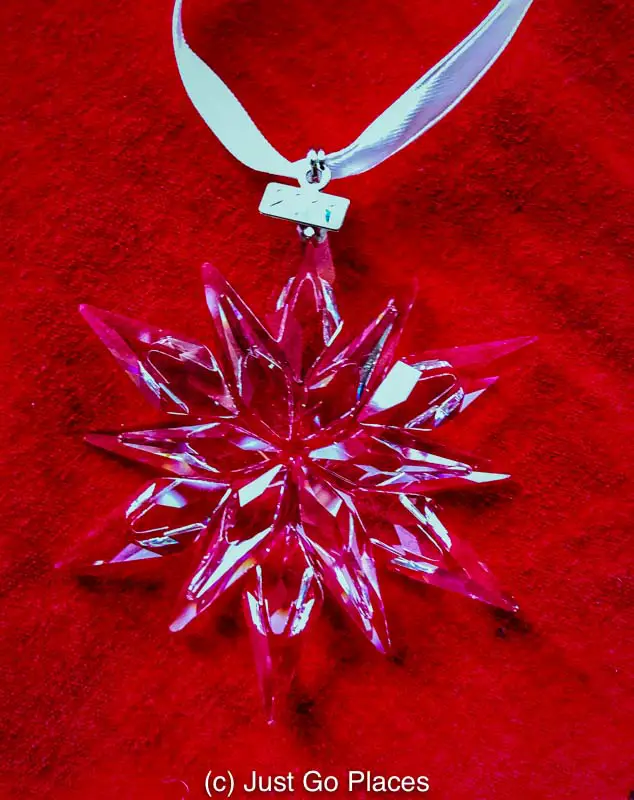 It's cool to see what the Swarovski annual edition ornament is every year. We felt the Swarovski annual ornament 2017 was relatively plain compared to other years.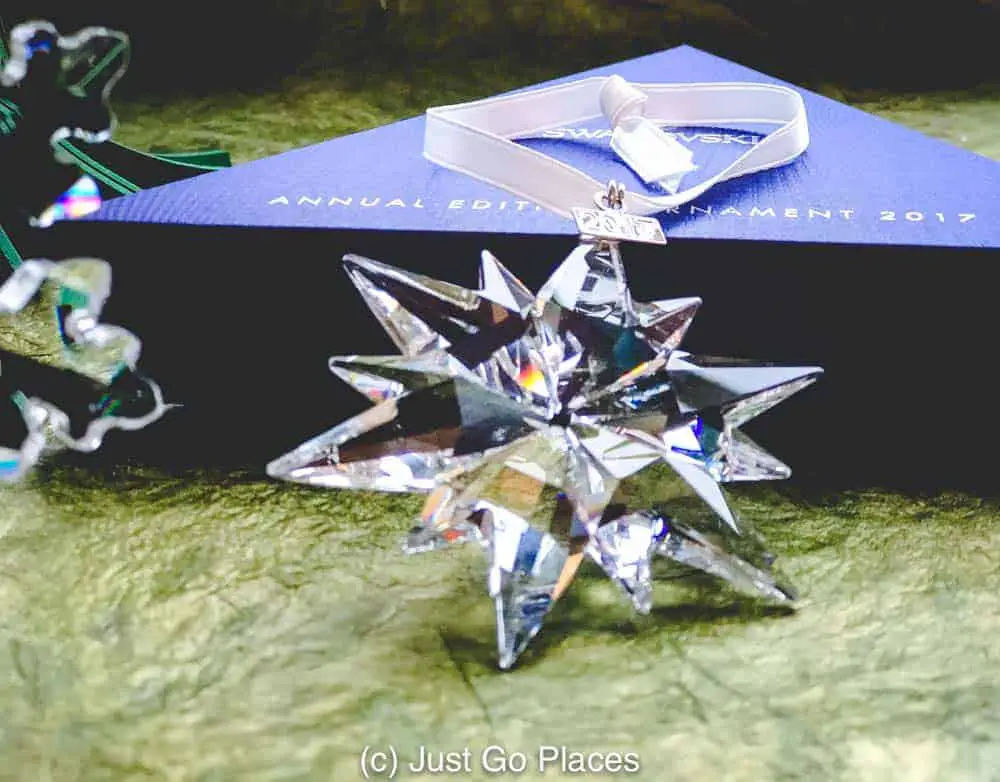 In other years, the Swarovski annual edition crystal snowflake ornament has been quite elaborate with crystal cut-outs or three-dimensional features. You can see the full collection since 1991 on the Swarovski website. Every year though our Swarovski crystal snowflakes never fail to please!
SPREAD THE WORD! PIN THIS TO YOUR TRAVEL PINTEREST BOARDS FOR FUTURE REFERENCE!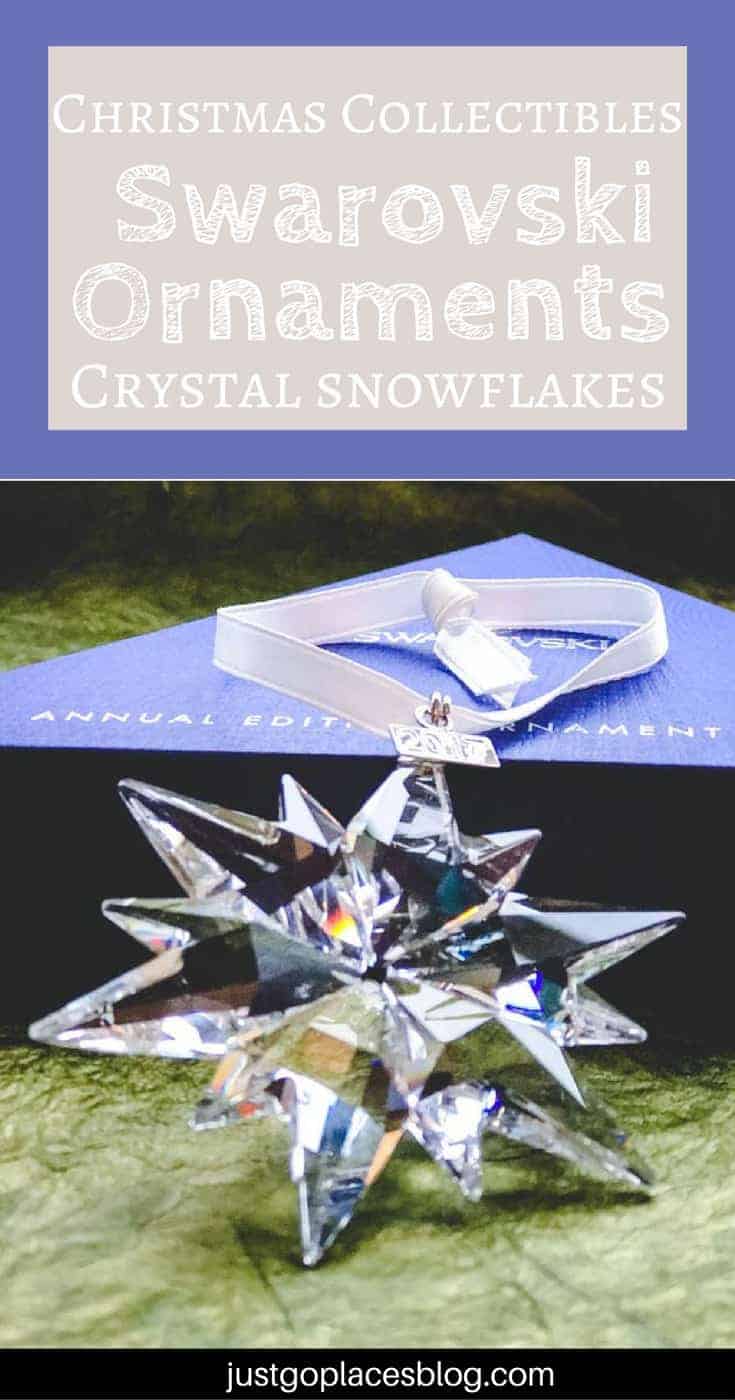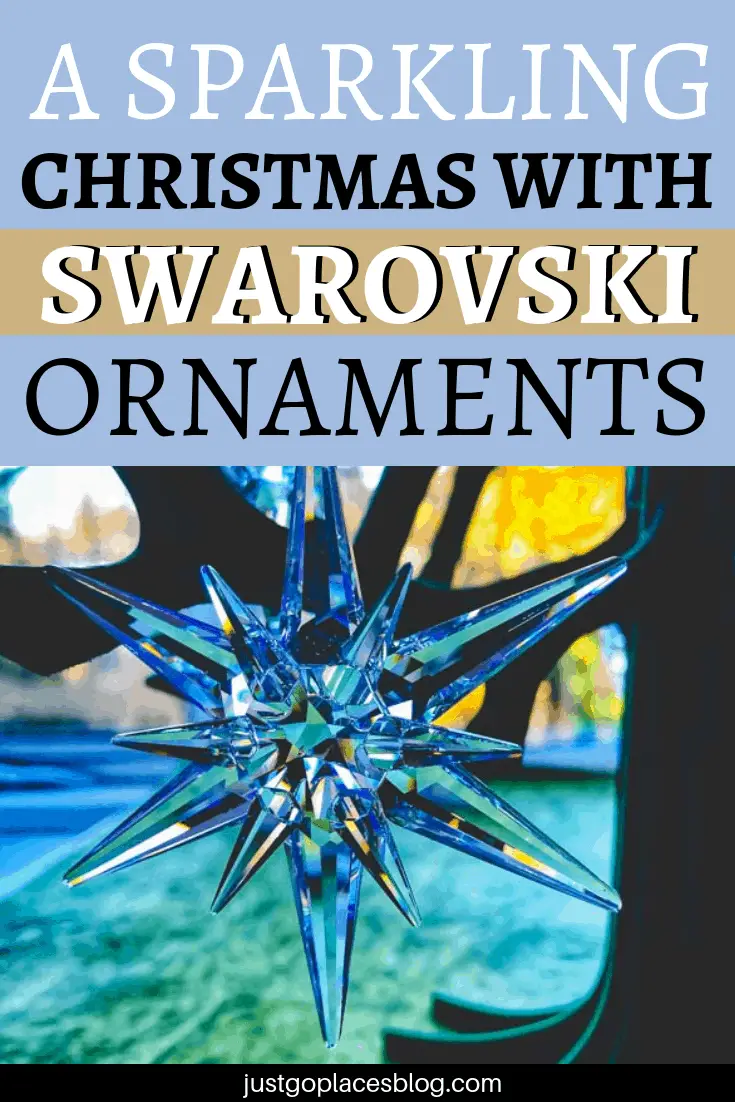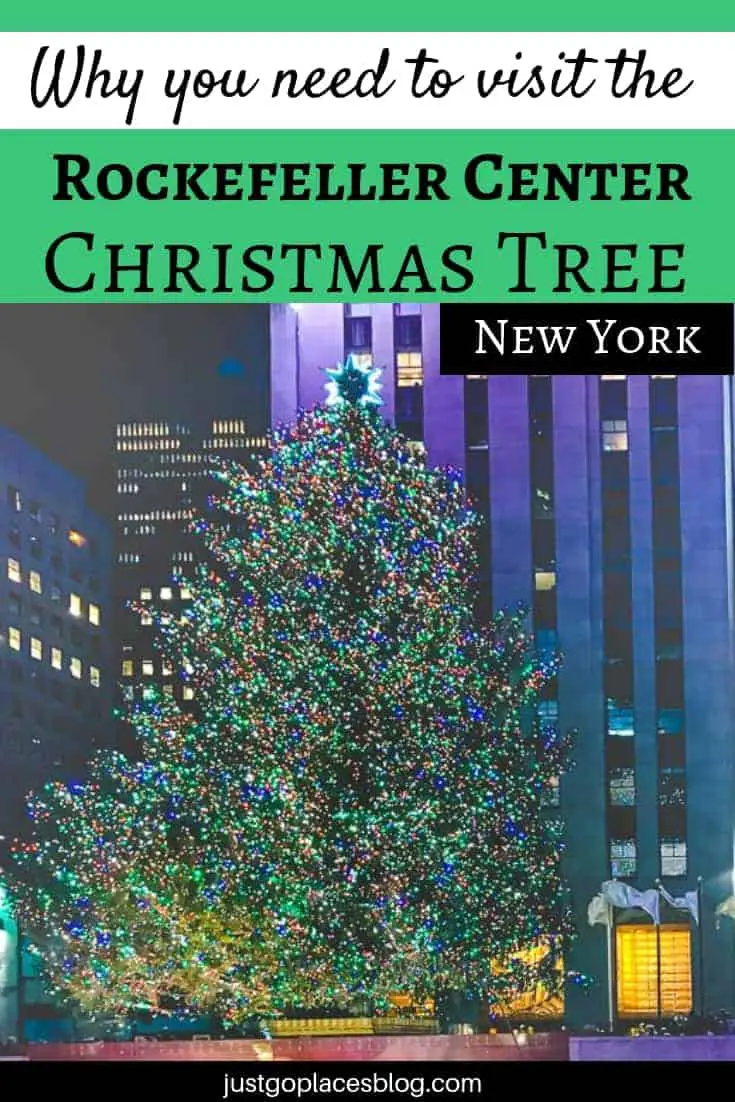 This site generates income via partnerships with carefully-curated travel and lifestyle brands and/or purchases made through links to them at no extra cost to you. More information may be found on our Disclosure Policy.