Rocky Mountain States
Articles on the Rocky Mountain States in the USA
In the 1970's the engineers looking to extend interstate 90 West found a giant sinkhole on the Vore family lands.  When they surveyed the sinkhole in order to fill it up with concrete, they found that it was a giant pit of bison remains.  Needless to say, the...
read more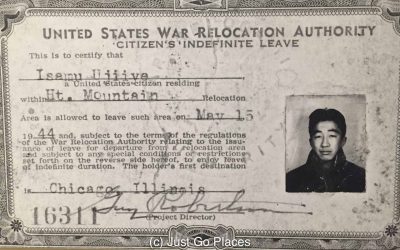 Turning off the highway, we drove up and down an isolated road trying to find the Heart Mountain Interpretative Center.  The land was flat and unremarkable. The sun beat down on the parched earth.  It really felt like the middle of nowhere. I can imagine that was...
read more
INSPIRATION FOR FAMILIES WHO ENJOY INDEPENDENT TRAVEL IN STYLE AND COMFORT
We are a participant in the Amazon Services LLC Associates Program, an affiliate advertising program designed to provide a means for us to earn fees by linking to Amazon.com and affiliated sites.