My sailing lessons were a disaster. Mostly because I had no idea where the wind was coming from. Honestly to me, the wind was in my hair and it was coming from everywhere. Would I take a bareboat yacht charter anywhere? Other than being supremely unqualified, it's way too much like hard work. My idea of unforgettable sailing holidays involve either a skippered yacht charter or a crewed yacht charters doing the actual sailing while I lounge about with a drink in my hand. We've been on a few skippered yacht charters in the past and are now considering a skippered yacht charter in the Mediterranean, specifically the Greek Islands.
Choosing Among Sailing Holidays
When you are looking at using a private yacht rental, you may come across several different types of sailing holidays.
A bareboat yacht charter requires proven sailing skills in the form of a sailing competence certification before a company will let you sail off into the sunset.. You and your yacht are on your own and it's blissful isolation. And a lot of work. Yet, people like my old boss who sailed his yacht from the USA to England find the work of sailing a boat (strangely IMHO) relaxing.
A skippered yacht charter has a skipper on board who will take on the responsibility of the helm. You can help the skipper to the extent you wish.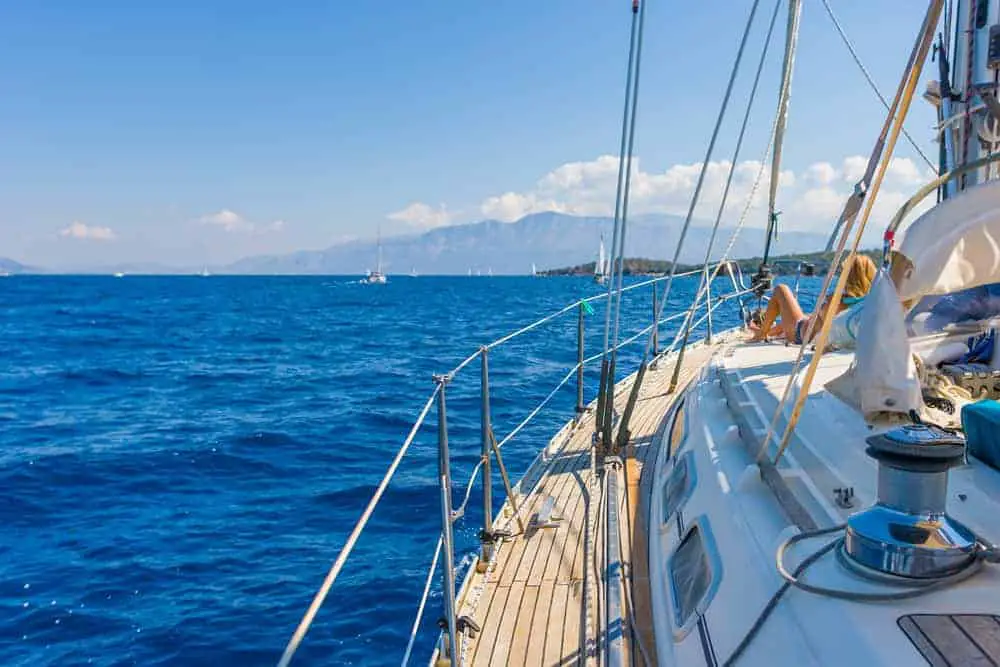 A fully crewed yacht charter has a skipper as well as other members of staff to see to your every needs for a truly luxurious escape.
A flotilla sailing holiday is like going on a cruise but without the endless buffets, activities, etc. You have your own private yacht charter and you sail with a team of other yachts. You meet up for social evenings and events. There is a team of able sailors on hand to help so that you don't float off into the wild blue yonder on your own.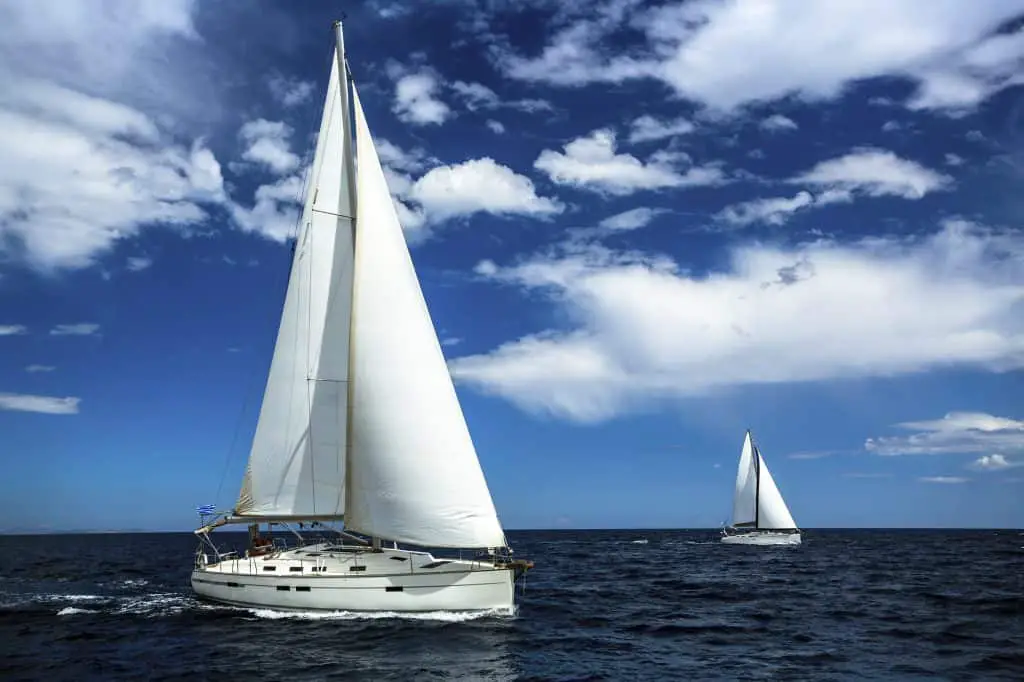 Why We Prefer Skippered Yacht Holidays
Having had great experiences with hired skippered yacht charters in the past, we would do a skippered yacht charter again. Why?
Smaller Yachts
Skippered yacht charter boats tend to be smaller than the crewed yacht charter ones. You only need accommodation for the skipper as opposed to an entire staff. Besides, we don't need staff to fetch our drinks – we have children!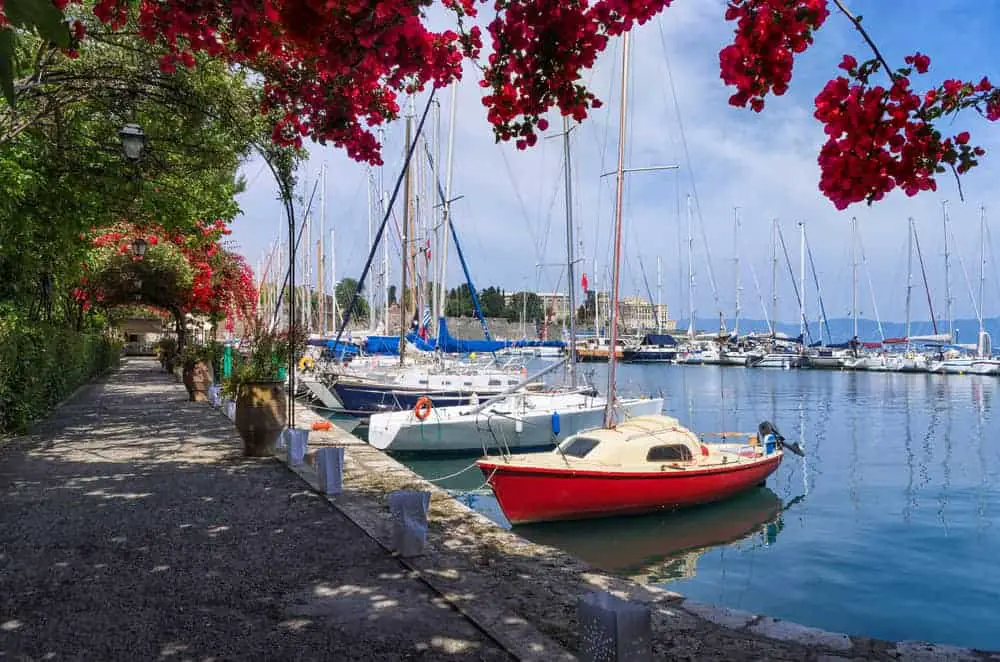 Friendly Skippers
We have gotten friendly with previous owners of skippered yacht charter boats, such as that of the Sea Witch in Martha's Vineyard which we take out most years. They are fun company and know so much about the places we visit.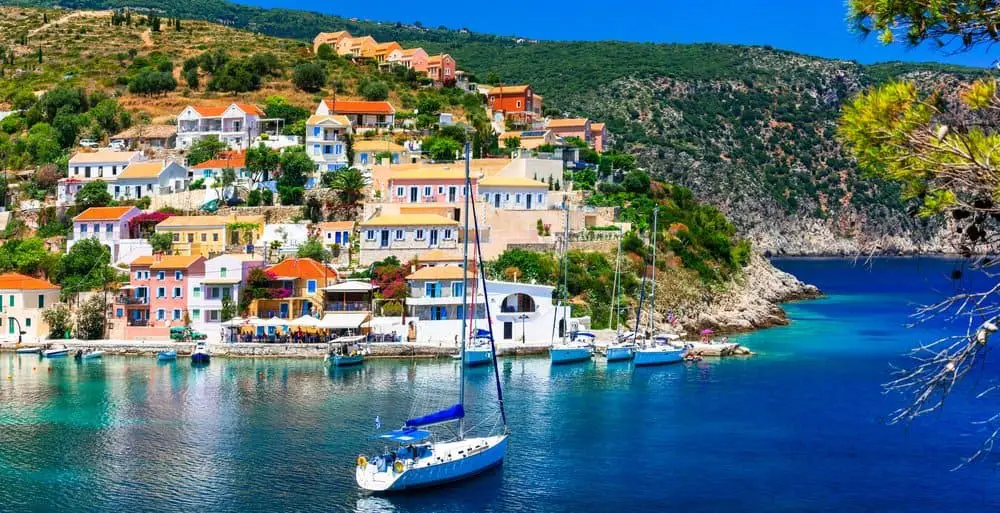 Rest & Relaxation
My son has been going to sailing camp in the summers and is a much better at the whole thing than I ever was. Do I trust him to helm our luxury yacht charter in the Mediterranean? No. He's a relative newbie at sailing. Moreover, I need him to fetch me my drinks.
Kid-friendly Entertainment
On the other hand, my kids enjoy scampering around the boat and doing 'stuff'. Wifi at sea is notoriously bad so they are reduced to actually having to interact with people in real life. Helping out with the sailing tasks is good practice for them to reinforce what they learn at sailing camp.
User-Driven Experiences
You can get off the beaten track with someone who has experience of where you are sailing, e.g., the best coves, the best snorkelling etc. Unlike a flotilla you don't have to sail where everyone else is sailing. You can stay longer somewhere you like because it's all about you!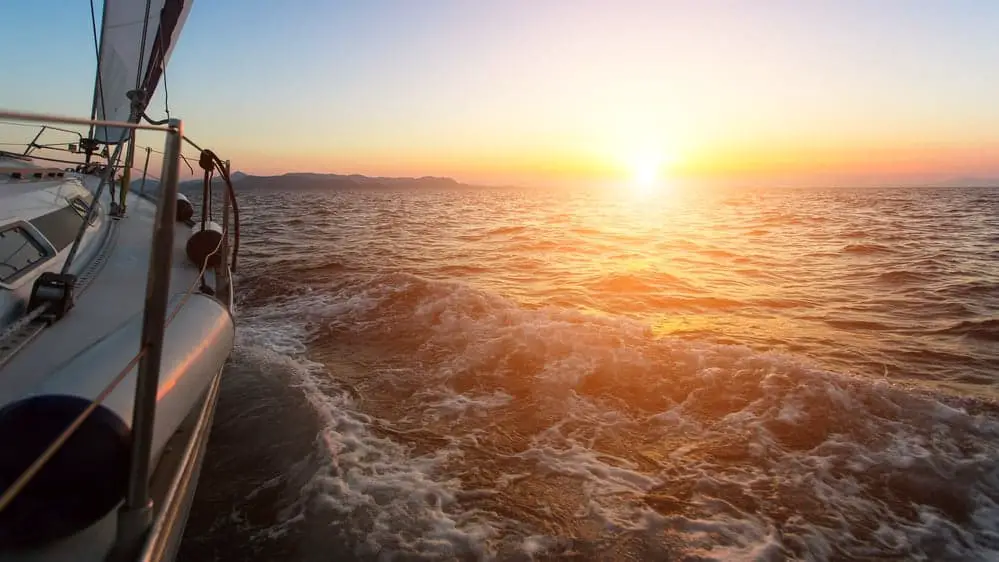 Interested in day trip sailing options in the Greek islands? Check out these trips if you want to try before you commit to a full sailing holiday:
SPREAD THE WORD! PIN THIS TO YOUR TRAVEL PINTEREST BOARDS FOR FUTURE REFERENCE!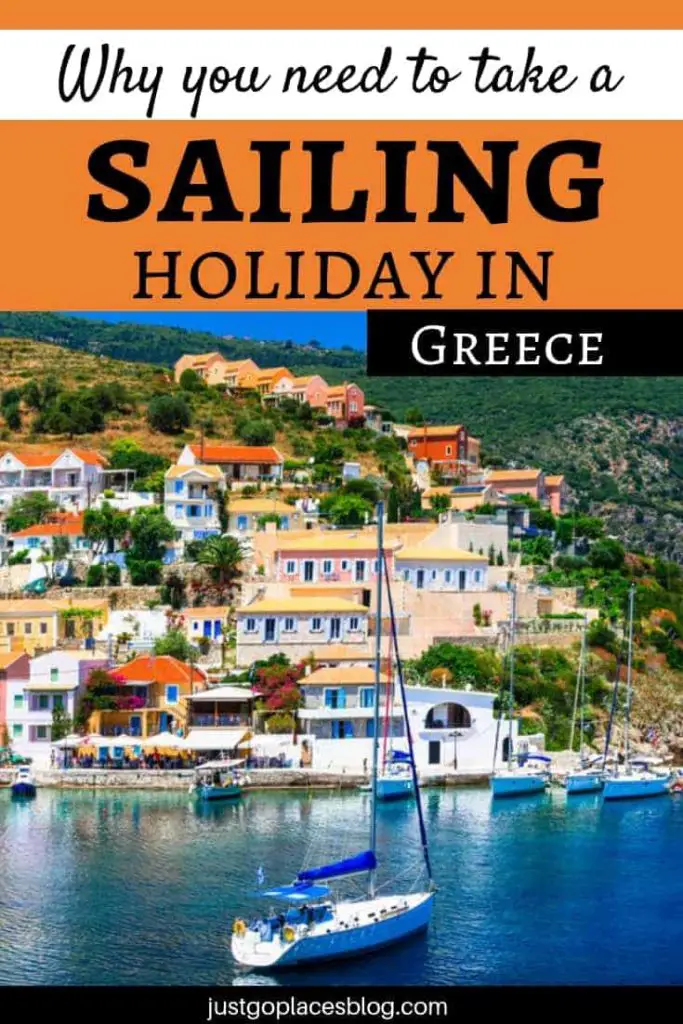 This site generates income via partnerships with carefully-curated travel and lifestyle brands and/or purchases made through links to them at no extra cost to you. More information may be found on our Disclosure Policy.