Given that Brasil was a colony of Portugal, you know that there are going to be Portuguese influences everywhere in the country especially in the food.  For example, the Mercado Central has rows of vendors selling bacalao (salted codfish).  I'm not such a big fan of bacalao but Portuguese pastries are a completely different story.  Who knew there were so many different ways of making eggs with sugar that were all simply delicious??  The best Portuguese bakery in Sao Paolo is Casa Mathilde without a doubt.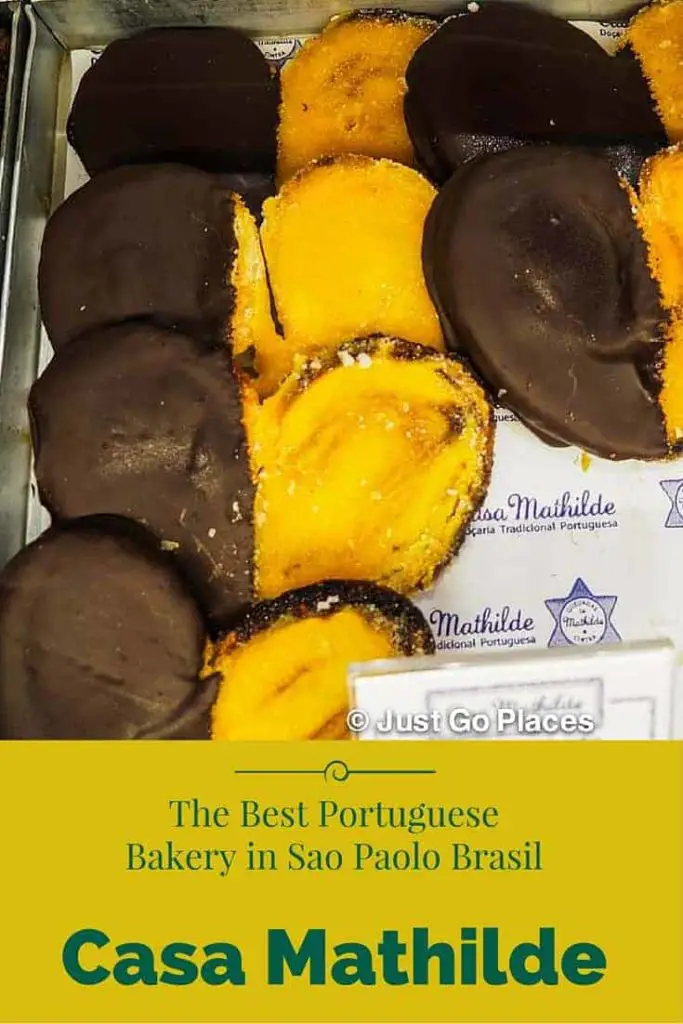 Casa Mathilde is located in the Centro district in a building that used to be the former stock exchange.  Down the street from Saint Benedict's Monastery and across the street from the Martinelli Building, Casa Mathilde is perfectly situated to be the perfect snack break when you are sightseeing in downtown Sao Paolo.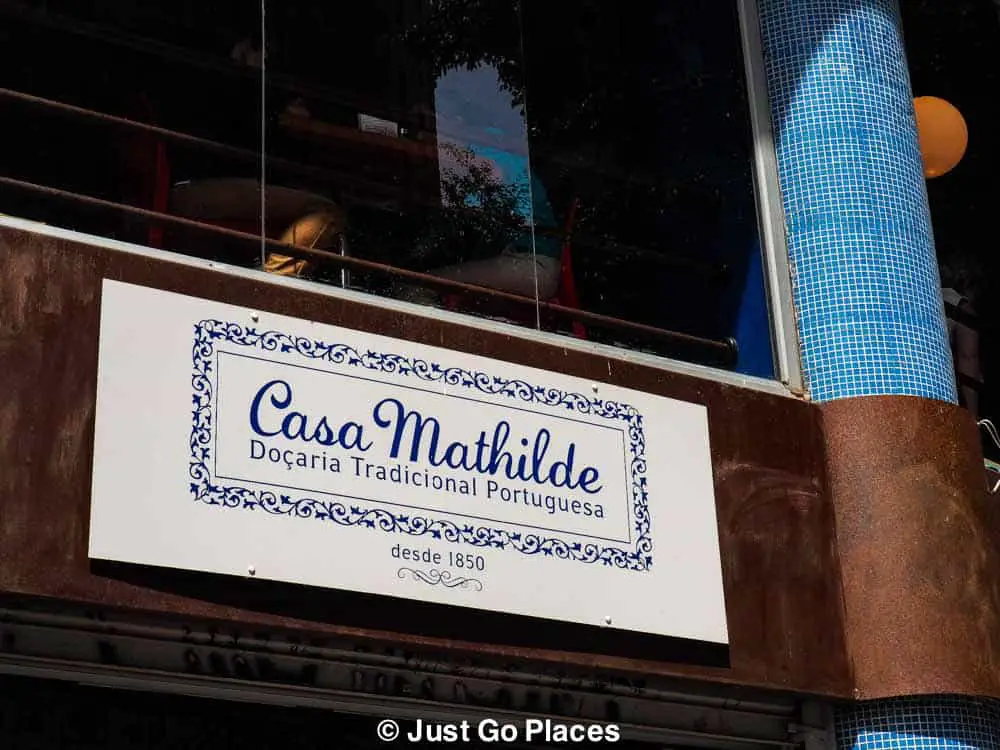 Casa Mathilde has both a bakery for bread as well as desserts. They pride themselves on producing artisanal quality Portuguese desserts from traditional recipes.  The kitchen is visible through a glass divider so you can watch the magic happen.
As you know, I have a definite fondness for desserts. I have tried out the sweets in Paris and London, danishes in California and the cakes in Vienna.  All in the name of cultural research for the benefit of my readers, of course. I wouldn't want you to waste your time on something that was not worth the calories. These Portuguese pastries in Sao Paolo did not disappoint.
The outstanding dish of Casa Mathilde is its pastel de nata (egg custard). They are so popular, there are regular batches being made on site.  The outer pastry is flaky and soft, and the custard inside just melts into your mouth. There are lots of other delicious biscuits, pastries and breads for sale at Casa Mathilde.  The hard part will be narrowing down your choice.  Egg custard may be tasty but they are definitely filling.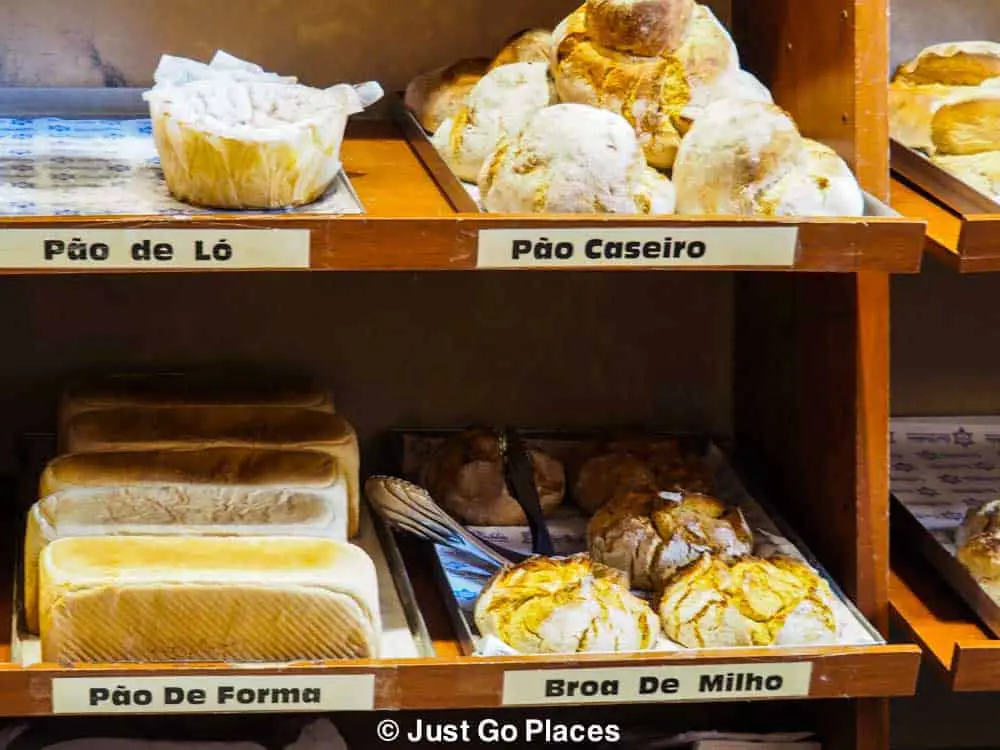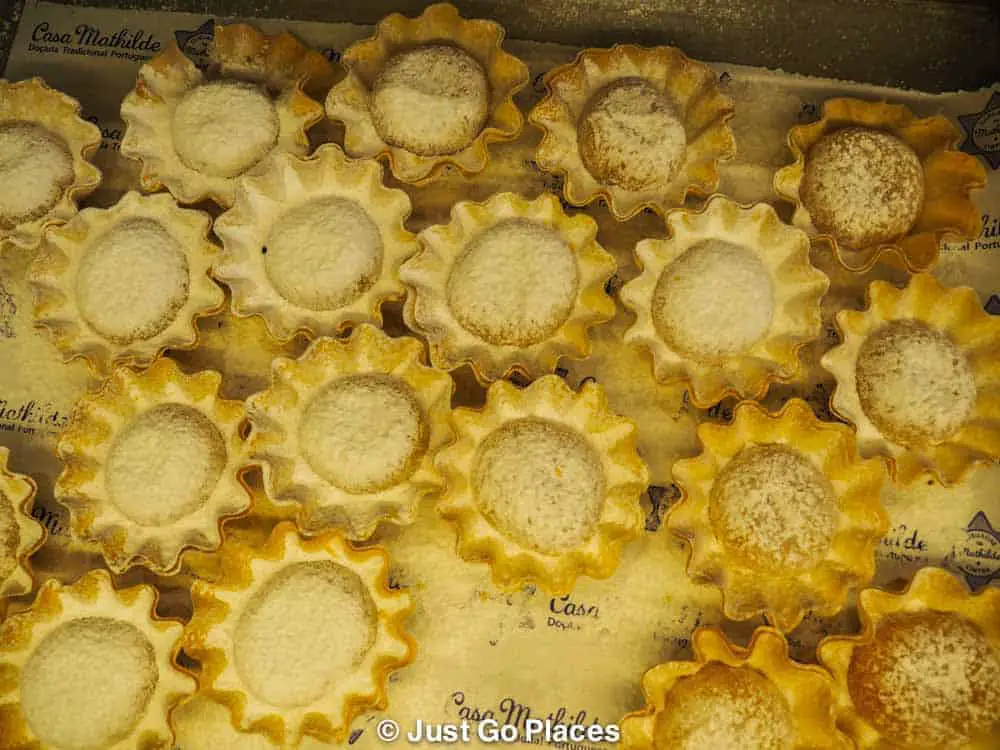 I'll let you salivate over some photos from the best Portuguese bakery in Sao Paolo: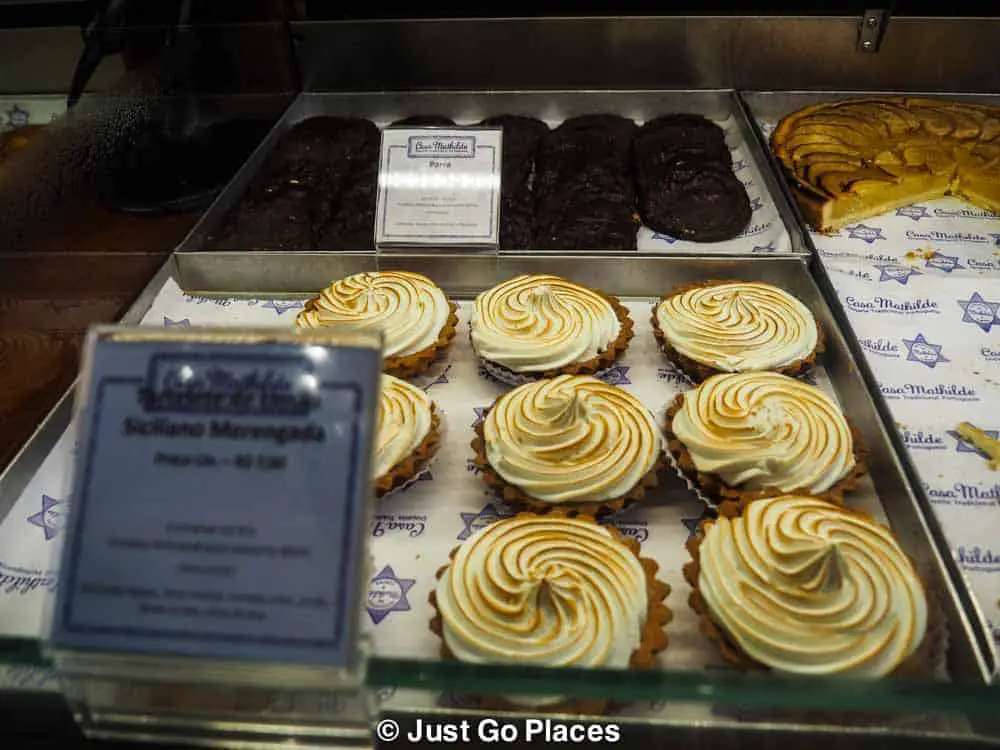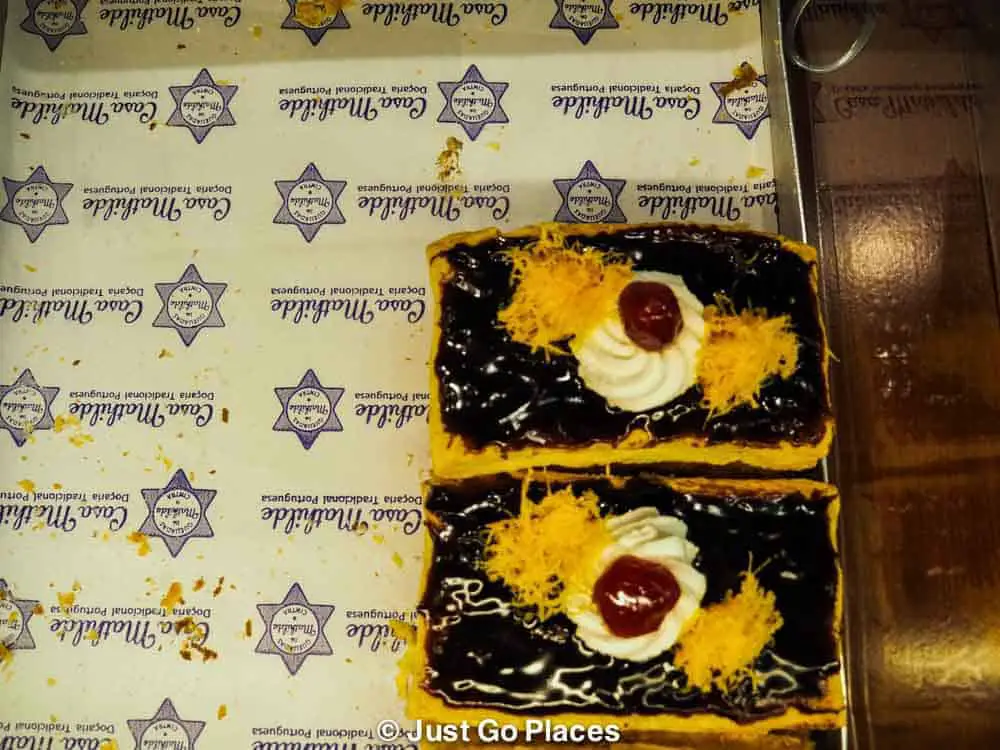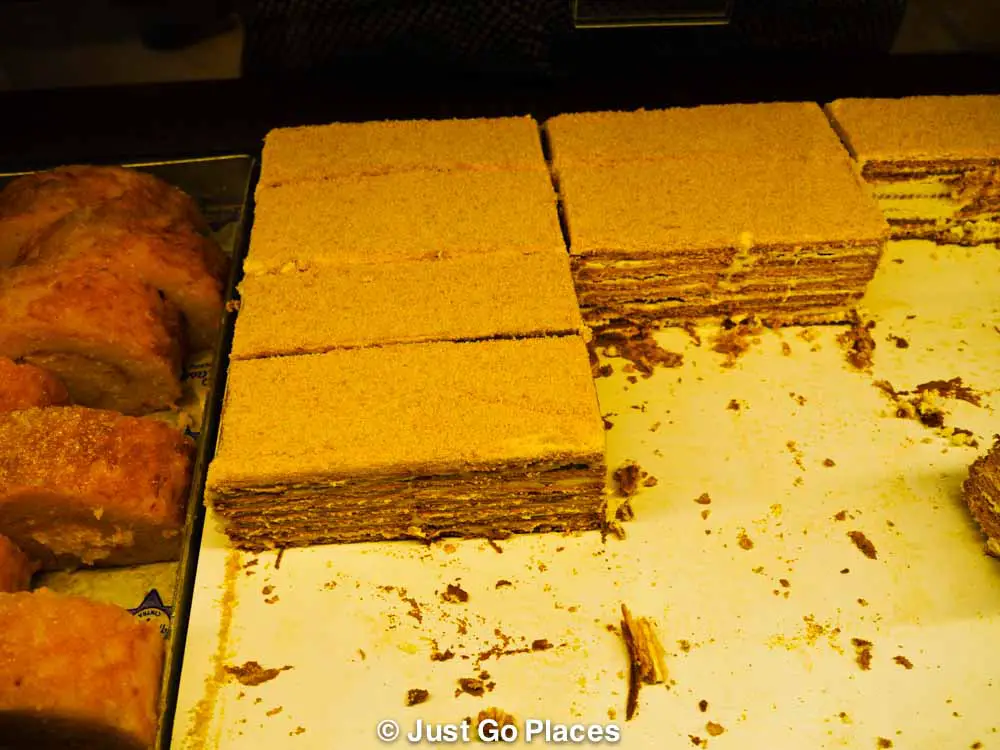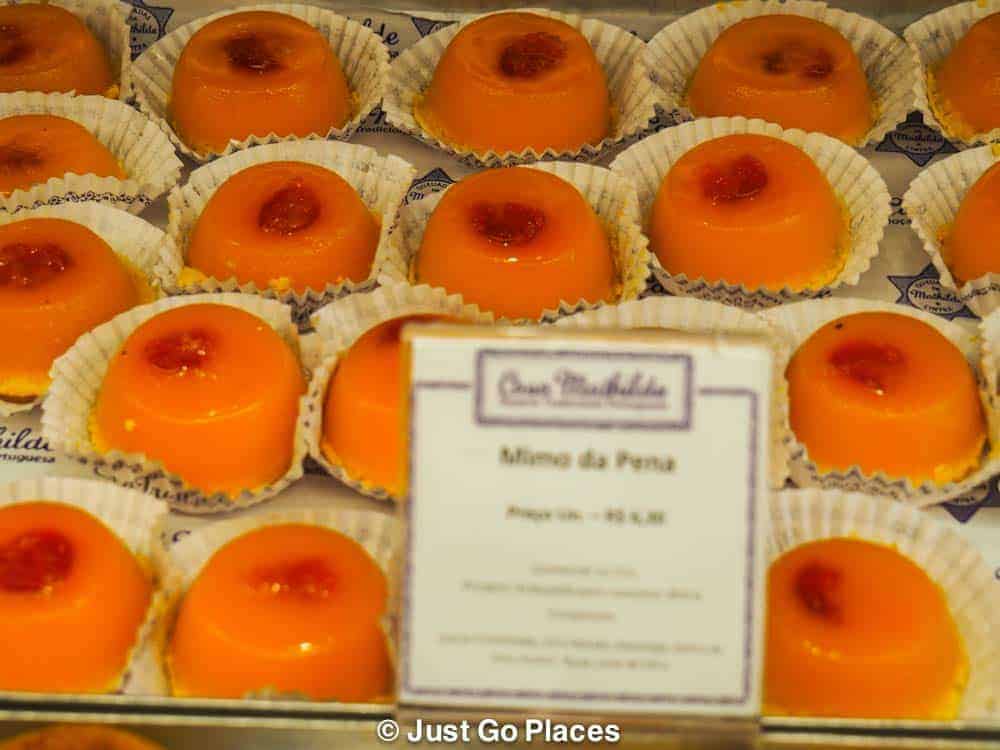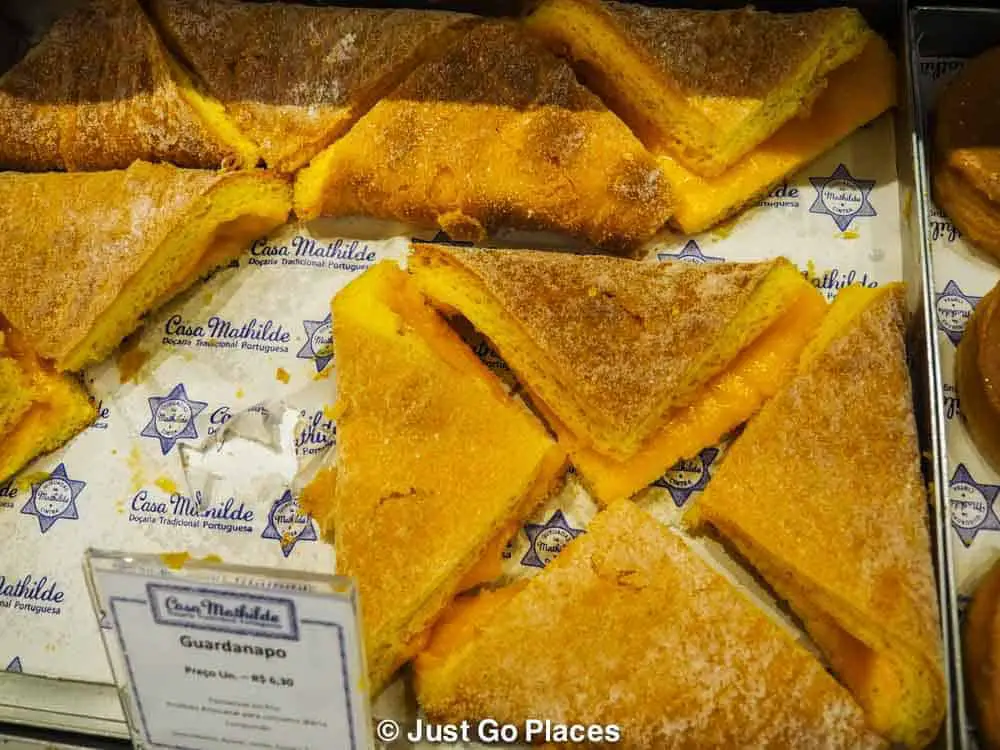 Casa Mathilde is located on a street corner at the Praca Antonio Prada in Sao Paolo.  There are large windows where you can sit and watch the action happen on this busy plaza.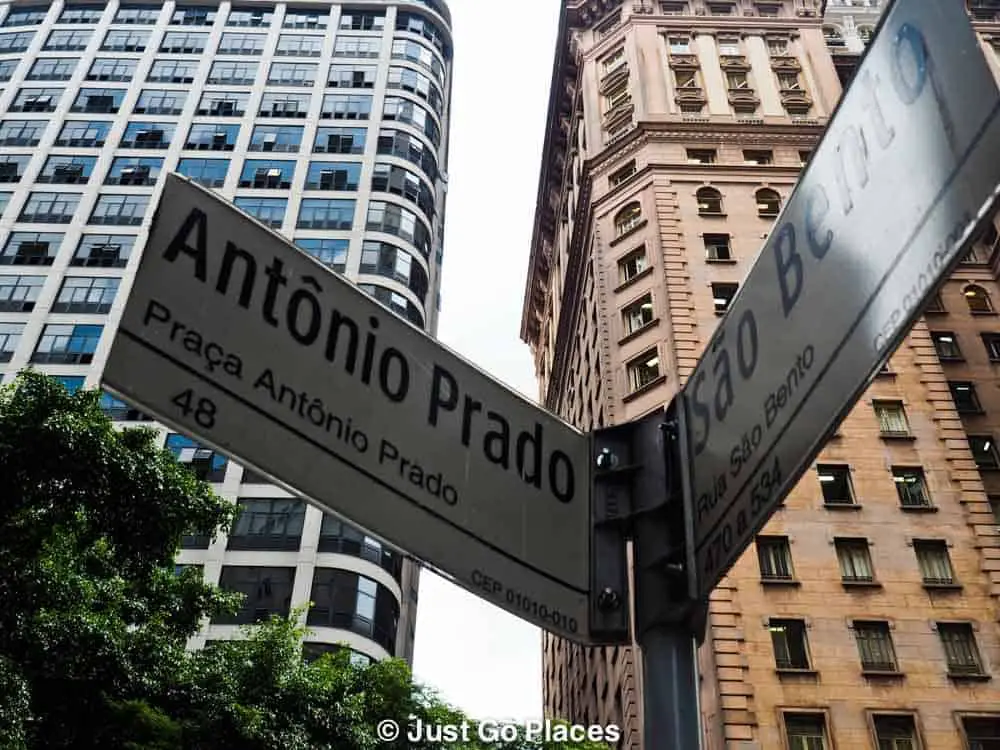 Their website is all in Portuguese but really what do you need to know about delicious pastries anyway?   You stand in line and order a coffee and your pastries.  Take your tray to a table and inhale some pastries. Easy peasy.
Even though the cafe is modern and spacious, every time I have gone to Casa Mathilde, it's always been busy. Definitely do consider buying some pastries to take away for a snack later.
This post is linked up with Travel Photo Thursday.