Zanzibar.  The  name rolls of the tongue evoking images of distant lands and foreign climes. How could the island of Zanzibar not be exotic when the name itself is so cool? My children have been begging me to visit the island ever since one of their school friends had a family vacation to Zanzibar.
Zanzibar is actually a great beach break in conjunction with a safari to Tanzania itself. It's actually a couple of islands and the main island is called Zanzibar.  The smaller island is Pemba (more isolated and popular with honeymooners).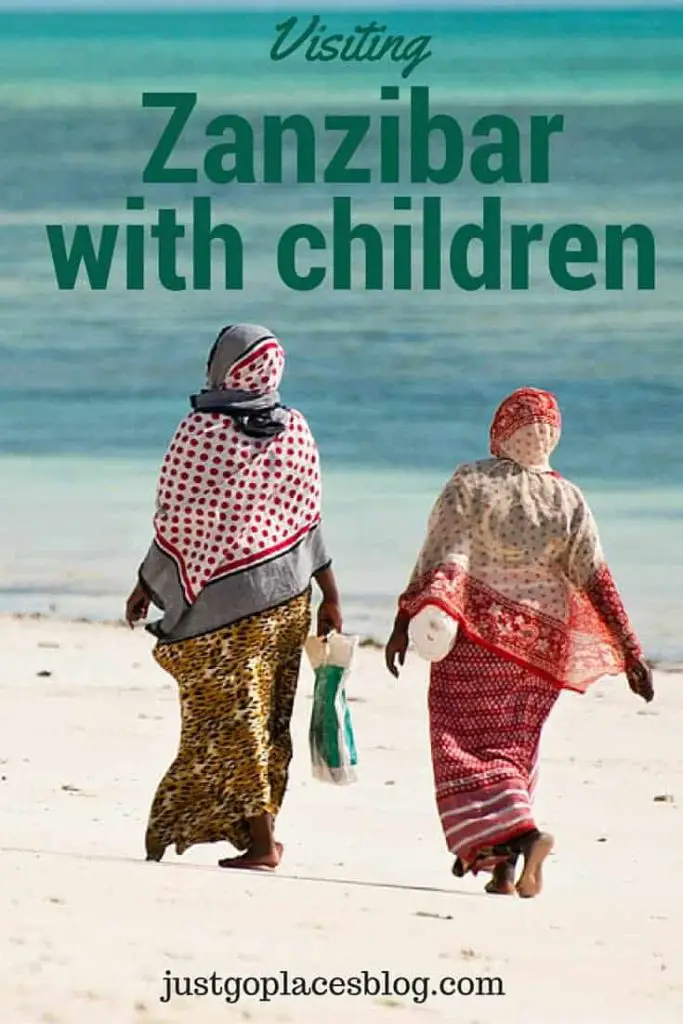 Zanzibar City is the capital of Zanzibar.  The historic centre, Stone Town, is a UNESCO world heritage site.  In addition to tourism, Zanzibar exports spices which is why it has been known as the Spice Islands in the past.
After 2 weeks on safari in Tanzania, our friends rented a big house in Zanzibar on the beach and with its own pool.  They had been travelling with extended family and wanted to stay together.  They book a house through VRBO.  The cost of living is very cheap and the French owners just keep staff on retainer even when they are not there.  The house came with its own housekeeper, cook and driver. It was a perfect relaxing way to end a week on safari.
Alternatively, you can book one of the many luxury hotels in Zanzibar.  For example, the Manta Resort on Pemba island has interconnecting garden rooms perfect for families.  Added bonus:  one of the rooms has an underwater bedroom.  I can't decide if that is a cool idea or I would just feel creeped out by having an octopus hanging out by my bedside.
So my 5 reasons for a family vacation to Zanzibar?
Time for rest & relaxation post-safari.  Safaris can be gruelling with the early morning drives which are amazing but also a bit of a hardship on vacation.
Amazing beaches and crystal waters make it a wonderful playground for all the family.
A UNESCO world-heritage city centre with a long historical trading history to fulfil your culture vulture needs.
Great accommodation whether in a resort or a private villa will provide all the luxury you need.
Thanks to its coastal location and trading history, local cuisine is a cross-cultural delight.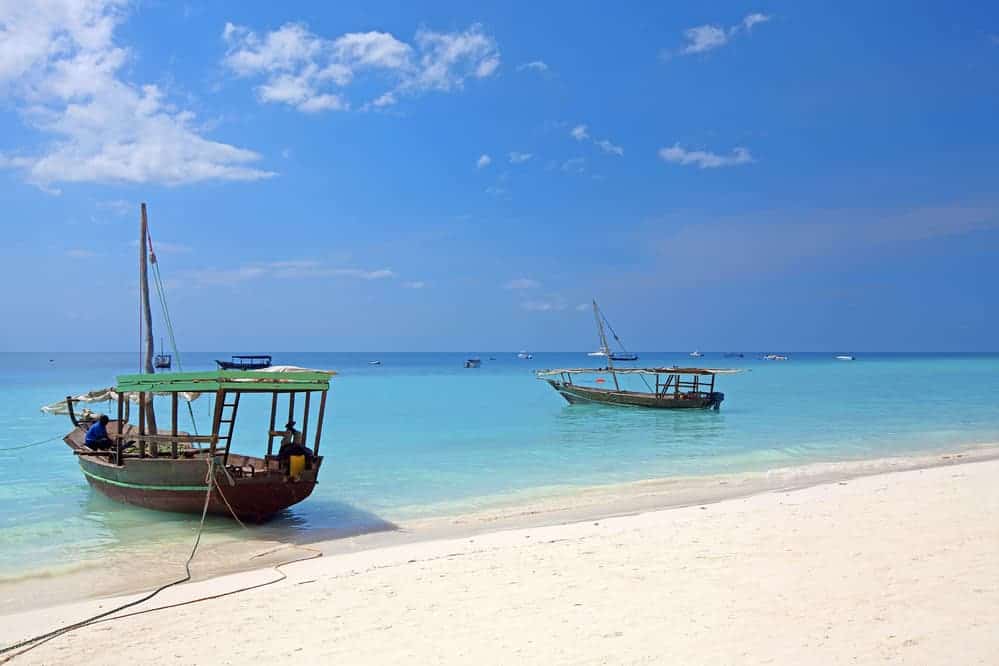 Yes, I think I convinced myself.  I'll be booking myself on a holiday to Zanzibar next year.
SPREAD THE WORD! PIN THIS TO YOUR TRAVEL PINTEREST BOARDS FOR FUTURE REFERENCE! 
This site generates income via partnerships with carefully-curated travel and lifestyle brands and/or purchases made through links to them at no extra cost to you. More information may be found on our Disclosure Policy.