Are you on the hunt for the adventure of a lifetime, but you just don't know where to find it? A trip to the African continent is the best thing you can do to satisfy your cravings for adventure. More specifically, signing up for a mountain gorilla trekking tour to observe some of the most powerful and majestic beings in the world should suffice. Gorilla trekking is a once in a lifetime adventure that will stay in your memories long after you have left Africa.
More and more travelers are steering away from the traditional tropical getaway and opting for a trip to Africa instead. Not only is visiting the African continent an amazing to experience a culture completely different from your own, but it is also the only place to interact with a declining population of mountain gorillas.
There's no question about the popularity of the traditional African safari, but mountain gorilla trekking is becoming nearly as popular. Here are 10 reasons why more visitors to Africa are signing up for a gorilla trek.
Gorilla Trekking Has Benefits For You
Gorilla Trekking is Safe
There is a common misconception that visiting the gorillas in their natural habitat – with no cages or restraints – is unsafe. This could not be further from the truth. As long as you follow the rules and regulations set by the park you are visiting and listen to your rangers and guides, there is absolutely no danger to you when you go trekking with gorillas.
Trekking with Gorillas Offers a Life Changing Experience
Maybe you think you've seen it all when it comes to gorillas with annual trips to your local zoo. However, there is nothing that compares to experiencing the natural habitat of gorillas. You get the chance to see gorillas in the wild, how they interact with each other, and how much they value family connection. Trekking with gorillas is a truly life-changing experience.
Trekking with Gorillas Benefits the Local Community
Have an amazing once in a lifetime opportunity while you go trekking with gorillas – and pat yourself on the back for engaging in sustainable tourism.
Trekking Saves the Mountain Gorillas of Africa
The number of mountain gorillas of Africa has seen a major decline in recent decades due to illegal poaching and human encroachment. African governments and wildlife organizations around the world are working together to fix that.
One of the most influential efforts to save the mountain gorillas in Africa is buying a gorilla permit to see gorillas in Uganda, Rwanda and Eastern Democratic Republic of Congo. The money you pay for trekking, as well as the permit you are required to obtain, goes towards saving and caring for these amazing creatures, as well as paying employees, facilitating research on the mountain gorillas.
Gorilla Trekking Tours Provide Support to the Local Community
Every gorilla trekking tour is coordinated and organized by the local governments and local people. By taking time out of your trip to go gorilla trekking , you aren't just doing something for yourself (and the gorillas). You are also supporting the local people. Your support doesn't just come from the money you spend gorilla trekking, but also from the fact that you are willing to learn about their culture and traditions.
Gorilla Trekking Rwanda Supports Ellen Degeneres' Dian Fossey Conservation Legacy
The Dian Fossey Gorilla Fund has been around for decades. Yet, it was not until a Ellen Degeneres' donation that Karisoke Research Center in Rwanda was built by the Dian Fossey Foundation. When gorilla trekking Rwanda, part of the money is put towards the research center and other aspects of the Dian Fossey Gorilla Fund. You can be a part of the mission "to make gorillas an entry point for a lifetime of conservation activism."
Gorilla Trekking Safaris Increase the Gorilla Habitat
With your support and the support of the local people of Africa, WWF has been able to purchase land specifically for gorilla habitation. One of the major issues that the mountain gorillas have faced is human encroachment, but with your funds and support, this has been put to a halt.
The Ease of Gorilla Trekking Tours 
There Are Gorilla Trekking Tours for Everyone
One of the biggest deterrents keeping people from signing up for a mountain gorilla trek is the thought that it will be too challenging and strenuous. This could be the case depending on the national park you choose to visit and the specific gorilla trek you sign up for. There are, however, plenty of options for gorilla trekking that cater to all people, no matter their fitness levels.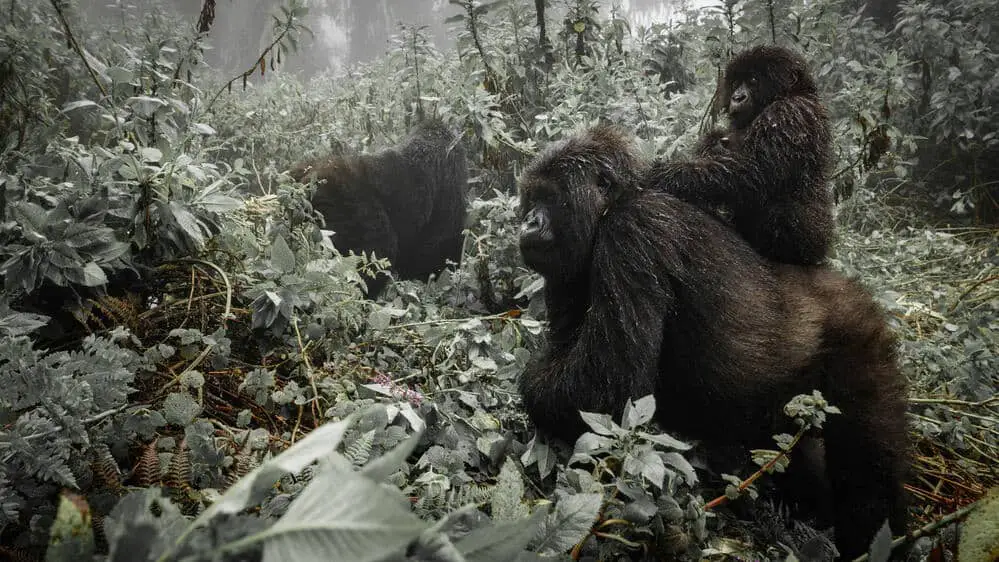 Gorilla Trekking is a Great Add-On to an African Safari
Partaking in a traditional African safari is one of the main reasons to visit the African continent. You can see everything from graceful giraffes and giggling hyenas to mighty elephants and powerful rhinos.
But don't stop there; you can easily add-on a trekking excursion during your time spent in Africa. For gorilla trekking Rwanda offers the Virunga Mountain Range and Uganda gorilla trekking offers Bwindi Impenetrable Forest National Park, and Mgahinga Gorilla National Park.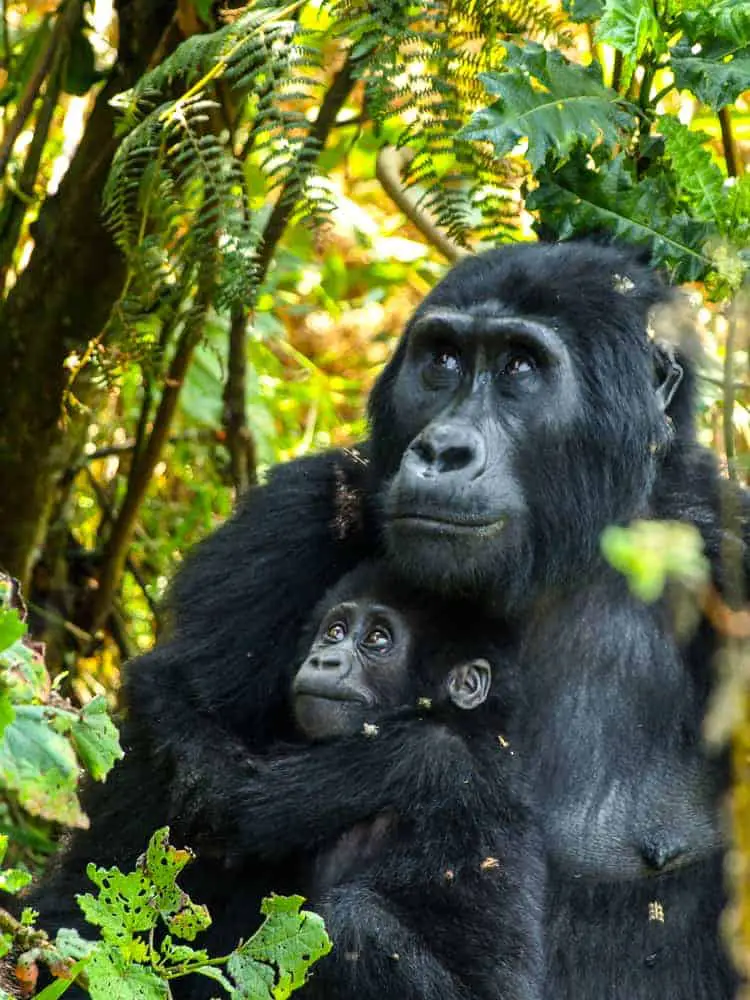 Gorilla Trekking is an Adventure for All types of Tourists
Gorilla trekking offers up the adventure of a lifetime for all types of tourists for groups, solo travels, disabled, tough hikers. If you want the best adventure experience possible, Uganda gorillas trekking in Bwindi Impenetrable National Park is the top choice.
Gorilla Trekking Safaris Are Offered All Year Round
No matter when you visit Africa, you'll be able to participate gorilla trekking. There are, however, definitely times that are better suited to gorilla trekking if you factor in weather and tourism rates. For the best gorilla trekking experience, you'll want to visit between the months of June and September. The dry weather and comfortable temperature make gorilla trekking fun and easy.
SPREAD THE WORD! PIN THIS TO YOUR TRAVEL PINTEREST BOARDS FOR FUTURE REFERENCE! 
This site generates income via partnerships with carefully-curated travel and lifestyle brands and/or purchases made through links to them at no extra cost to you. More information may be found on our Disclosure Policy.