If baby ain't happy, ain't nobody happy.  I'm pretty sure that is a truism on any family trip. On the other hand, if your children like their hotel or resort on vacation, their happiness is contagious. Bearing that thought in mind, I asked some of the world's best family travel bloggers what their kids considered their favourite hotel. With so many great responses, I've decided to split this list in two to make it more manageable. This list contains 15 hotels from North America and the next will contain 10 from the rest of the world. Hopefully this list inspires you to try some new hotels for your next trip that you may not have considered!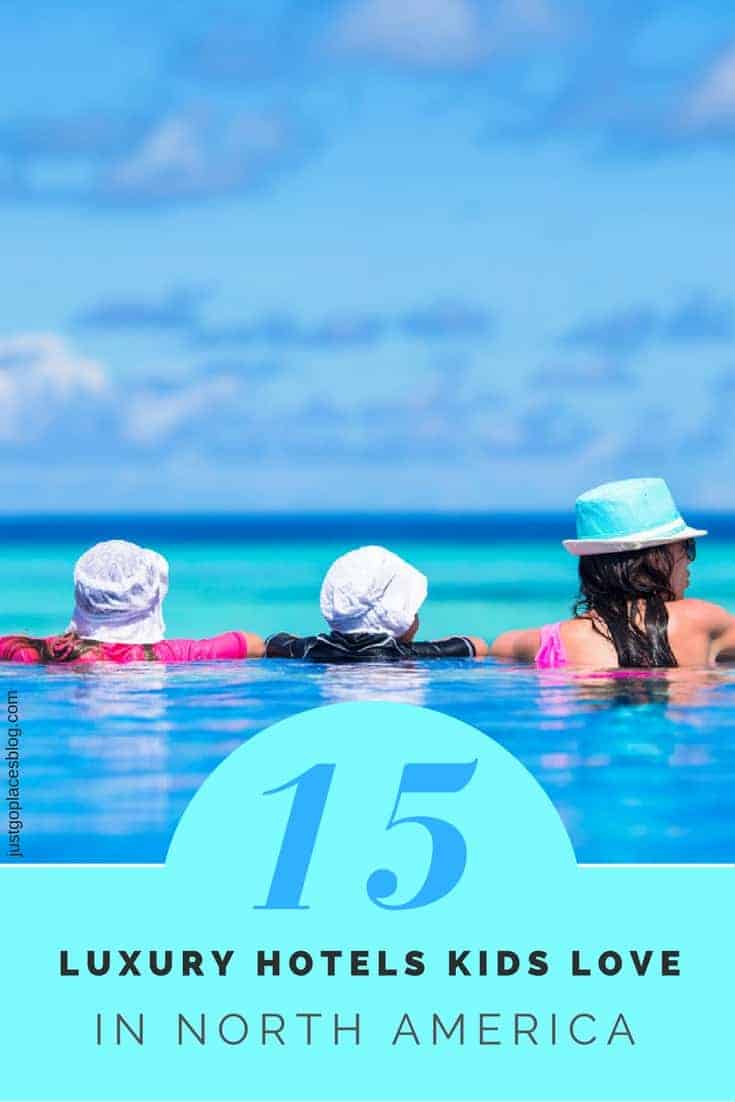 What Do Families Look For in Child Friendly Hotels?
I attended a panel discussion where a group of travel professionals sat around talking about how to attract high spending families to their hotels and resorts worldwide. Scintillating conversation, I know.
Family trips are 1/3 of the travel market.  So, what are hotels and resorts doing to attract family travellers? According to the professionals, high spending family travellers (i.e., you) are looking for more than a kids' club to dump your kids while you relax by the pool. Instead, you are looking for a hotel where you can spend time both together and apart. You also want to try fun, new activities with your kids. The key though is to strike a balance between activity and relaxation. You also want your kids to feel welcome and special at your choice of accommodation. Remember, our special little snowflakes need to have attention paid to them on holiday, too.
To further the discussion, I thought I would ask well-traveled kids about their favourite hotels and resorts. I found that the market research is right. All of these recommended family accommodations have something special that sets them apart.  Whether it is a small or big thing – anything from a s'mores making kit to an amazing pool complex – that 'x' factor makes the holiday memorable for kids.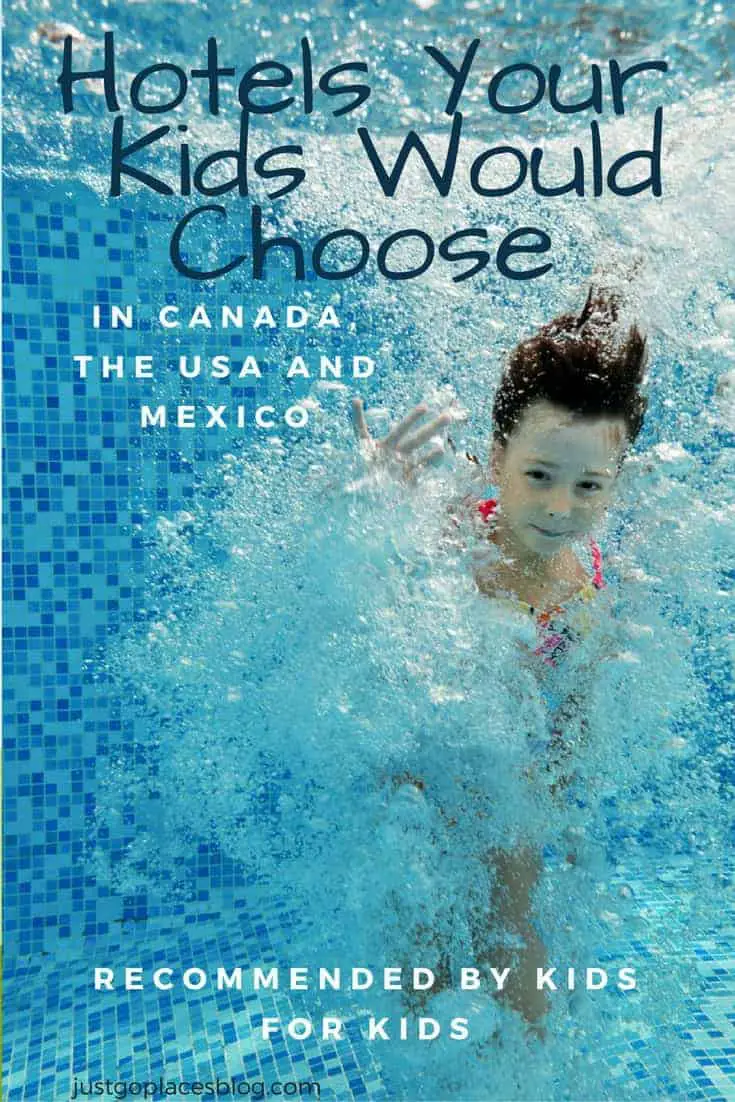 The 15 Child Friendly Hotels Kids Love in North America
Not surprisingly, the hotels and resorts that the children of these top family travel bloggers have chosen are a varied bunch.  In all honesty, I can tell you from personal experience that there is no accounting for kids' tastes.  My kids are obsessed with Fowey Hall Hotel because it had a zip wire outside their room and the Four Seasons hotel in Dublin (now the InterContinental) because they got cookies with their names written on them.
Index To the 15 North American Hotels Kids Love:
The Hotel With the Rubber Duckies
The Chelsea Hotel
Toronto, Canada
"It is often the little touches that make a place special for kids and, in this case, they came in the form of rubber duckies! We got to the Chelsea hotel in Toronto in the late afternoon and the ingredients for a major meltdown were stirring: the kids were exhausted after the long haul flight, we were ourselves jet lagged like never before and the line at reception promised to keep up standing for at least half an hour.

As we were bracing ourselves for an embarrassing family scene in the middle of the elegant lobby, the gentle girl behind the reception desk walked towards us and gave both kids a present of a bright yellow rubber duck: she said it was just for them and they could use it in the kid's pools downstairs, where they would also find a playroom and water slide. Tiredness gave room to excitement and happiness and, to this day, the rubber ducks keep us company at bathtime. Forget the Niagara falls, the best part of Canada, according to my kids, was the Chelsea hotel!"

– Marta Correale at Learning Escapes

Check TripAdvisor Reviews Now!

The CN Tower is a well-known Toronto landmark. Photo credit: Marta Correale
The Disney Hotel With the Musical Headboards
The Disneyland Hotel
Anaheim, California
"The incredible Monorail Pool and light-up, musical headboards are the most memorable treats for kids at the Disneyland Hotel in Anaheim, California. In addition to the more traditional D-ticket pool area, kids will love zipping through a waterslide decked out to look like Disney's Monorail. Kids delight in pressing the button on the bedside to make the musical headboards come to life with twinkling lights and the tinkling sounds of, "When You Wish Upon A Star." Worry not, the song is short but sweet…if you can get children to stop clicking the switch!

The Disneyland Hotel keeps the magical feeling of Disney alive without hitting you over the head with cartoon-y decor. Standard rooms are decorated with subtle Disney elements. Look for Mickey Mouse-shaped faucets, white-on-white Mickey-patterned duvet covers, and royal blue fireworks-inspired coverlets.

This hotel is ideally located at one end of Downtown Disney, near a Monorail stop. A stay here feels very much at the center of all things Disney."

– Colleen Lanin, founder/editor of Travel Mamas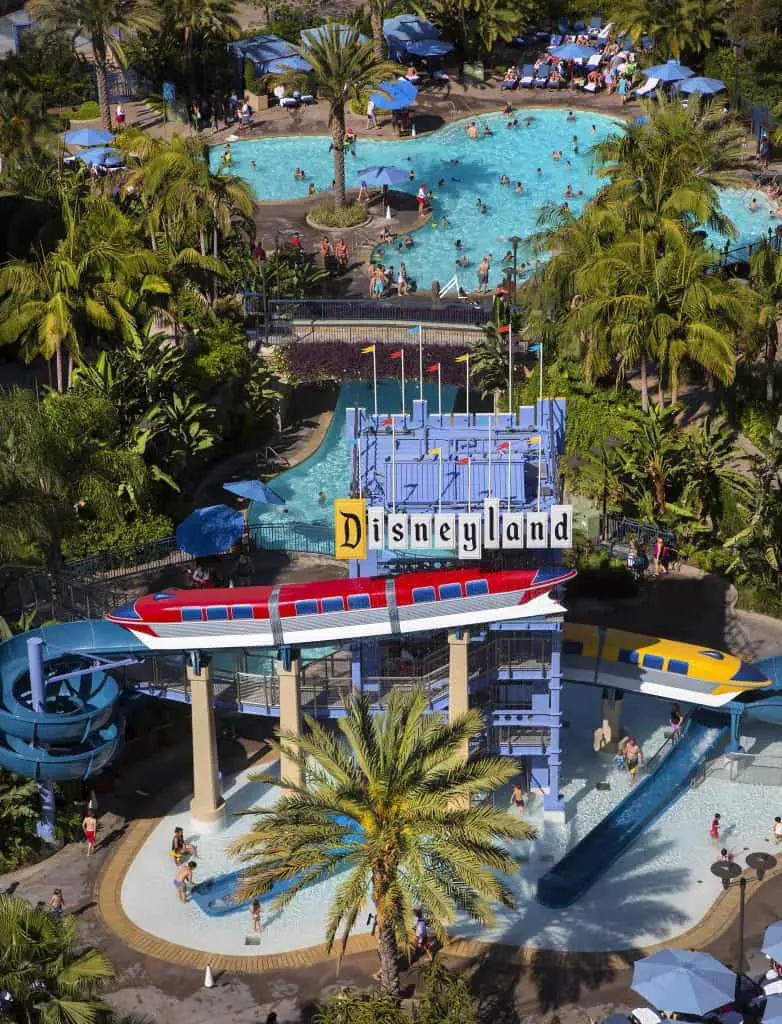 The Hollywood Hotel To Experience the Magic of the Movies
Magic Castle Hotel
Los Angeles, California
"Looking to spend a few days in downtown Hollywood? The Magic Castle Hotel is the perfect base for exploring the area. We stayed here the first two nights of a California road trip and my kids absolutely loved it!

The suites are large, with full kitchens, and plenty of room for families to spread out. The hotel has a pool in the inside courtyard, and it's a nice spot to enjoy the free continental breakfast. The staff was amazing, very welcoming and knowledgeable about special events happening around town (our timing was perfect as there was a Disney movie premier the first night we were there so we saw a parade of stars on the red carpet at the nearby Dolby Theater). You can't beat the location for exploring the Hollywood Walk of Fame and it was an easy drive to Universal Studios. The best part – the free snacks and drinks that were always available! That made it the hands down winner for my kids."
– Kath Race at Family Travels USA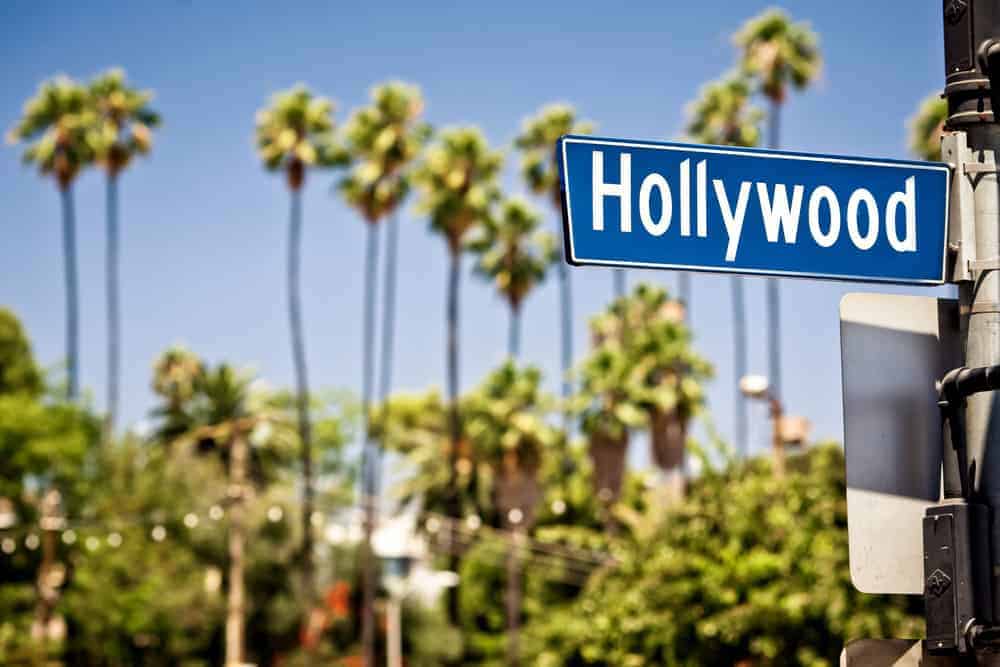 The Hotel That Appreciates A Little Old School Glamour
The Langham Huntington
Pasadena, California
"We have stayed at many wonderful hotels over the years, but my son's favorite hotel to visit is the luxurious Langham Huntington in Pasadena, California.  We have shared many family adventures here, with wonderful memories of family and friends.  Once, while visiting with his friend Nolan, he had the chance to ring the antique railroad bell from Henry Huntington that is rung at 7:05 p.m. Another visit we watched a traditional Indian wedding take place on the front lawn from our bedroom window.

The first time we stayed at the Langham Huntington, my son marveled over the grandness of a building that looked more like a palace than a hotel.  In our room, my son quickly discovered the enormous marble bathroom with shower and separate soaking tub.  Every time we visit the Langham Huntington, he makes a point to take a bubble bath in the soaking tub.

My son enjoys the pool and grounds of the Langham Huntington, especially the Japanese garden with Koi pond.  His all-time favorite activity, however, is the afternoon tea in the Lobby Lounge, served on antique Wedgewood china. The first time we had afternoon tea at the Langham, he was annoyed to be doing such a "girly" activity but one sip of the vanilla tea and a bite of one of the scones quickly changed his mind.  From that point on, a visit to the Langham Huntington is not complete without a seating for afternoon tea.

The Langham Pasadena is a Forbes four-star hotel."
– Julie Cohn at A Cork, Fork, & Passport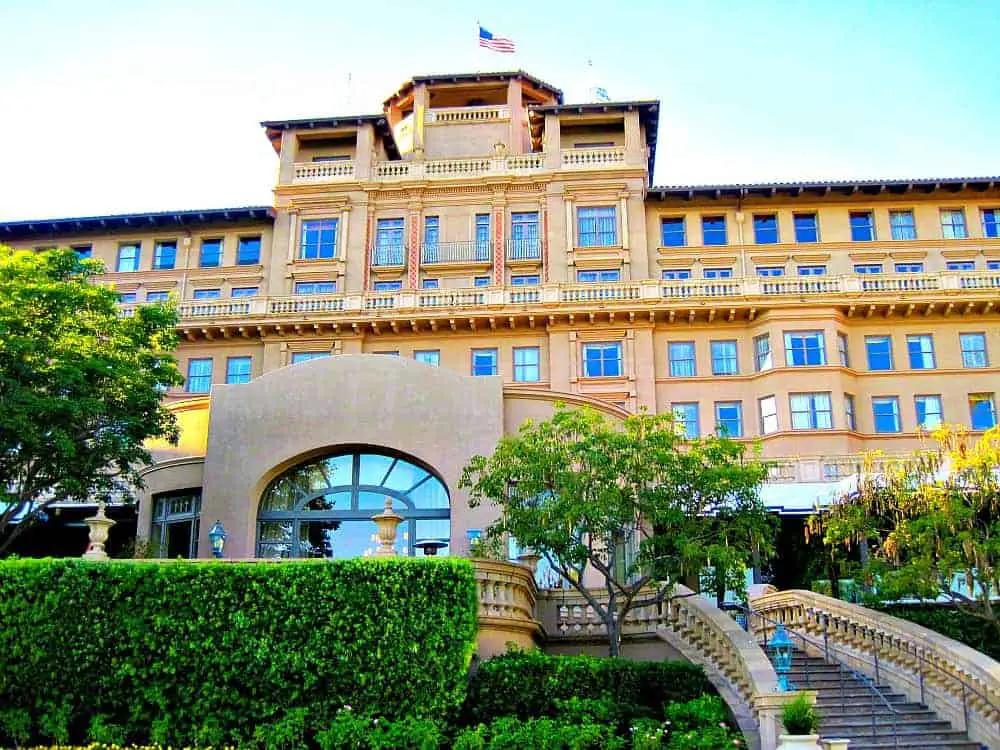 The Luxury Resort That Is Straight Out of A Storybook World
The Broadmoor
Colorado Springs, Colorado
"I had been a long-time fan of The Broadmoor, a resort in Colorado Springs, when I brought my grandkids for the first time. As we entered the gates of this sprawling 1918 resort with its towering turrets, my then four-year-old granddaughter said, "Welcome to my princess land, Grammie." I agreed that these definitely might resemble a castle to a preschooler enthralled with a storybook world. Perhaps the only missing structures were a drawbridge and moat, but she didn't seem to notice.

Surrounded by the mountains and framed by Cheyenne Lake, the historic Broadmoor Hotel is just 90 miles south of Denver. This historic resort sits on 3,000 landscaped acres with splashes of brightly-colored flora and manicured lawns. During the holidays, it's a winter wonderland with festive holiday lights and immense gingerbread villages. For families, The Broadmoor is a mecca of things to do including swimming pools, slipper slides, paddle boats, fishing, hiking, biking, horseback riding, and more.

As if this stately and historic hotel weren't enough, there's an abundance of family friendly things to do in Colorado Springs. From riding the Pikes Peak Cog Railway to hiking the majestic Garden of the Gods to getting up-close-and-personal with giraffes at the Cheyenne Mountain Zoo, Colorado Springs and The Broadmoor are indeed a vacation in a princess land – just ask my granddaughter."
– Diana Rowe at Traveling in Heels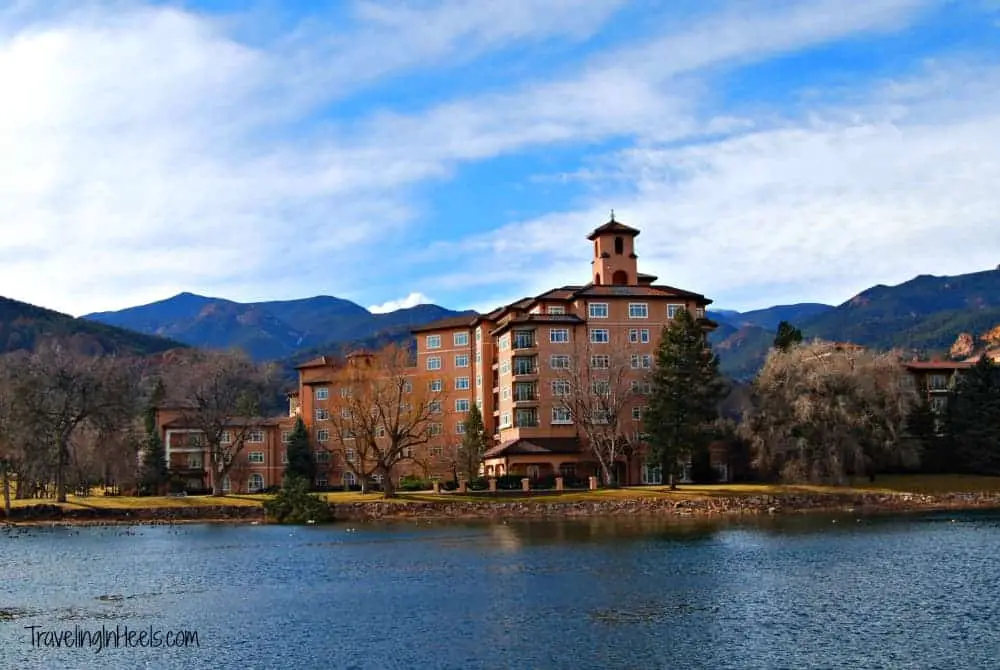 The Luxury Resort For the Active Family in the Florida Keys
Hawks Cay Resort
Duck Key, Florida
"Hawks Cay in the Florida Keys is one of our kids favorite hotels! We spent all day playing on the pirate ship splash pad, jumping in the pool, and playing soccer on the huge soccer field, playing basketball, ping pong, and miniature golf. They also enjoyed the 2 story townhouse we stayed in that had multiple balconies and TV's.

We started our next day at the delicious breakfast buffet where the kids made waffles covered in whipped cream and ate as many pastries as they could. Then headed to the cove area where they enjoyed paddle boarding and snorkeling in the calm ocean water of the cove. They also enjoyed watching the dolphins and swimming in the main resort pool before ending the night with a kiddie cocktail around the firepit.

Needless to say when it was time to leave they didn't want to go!"
– Craig and Bryanna at Crazy Family Adventure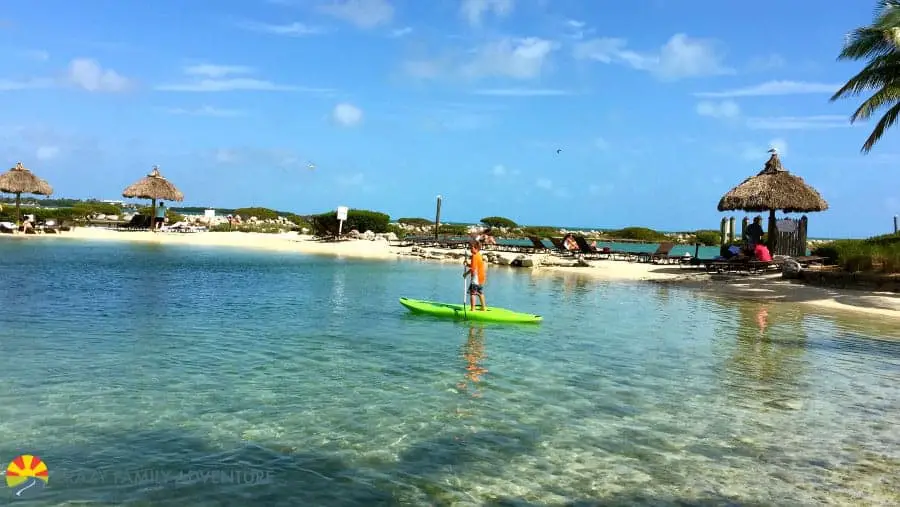 The Luxury Orlando Resort With The Best Pool Complex
The Four Seasons Resort Orlando
Orlando, Florida
"My kids are with me as I feature five star-hotels and resorts, the focus of my site, and they have become true connoisseurs of kids' clubs. They absolutely love a good kids' club, and the Four Seasons Orlando is their favorite. Despite the property's location in the Disney World resort, the Mouse has little to do with their love.

The kids' club at the Four Seasons is complementary for guests, and my kids start taking off into a run once we set foot outside in the pool area. There is a volcano structure in the kids' club that erupts with a red light show and audio soundtrack every time the kids push the hidden button, and they think this is the best thing ever.

The pool area is, in our opinion, the best resort pool in North America, too, and my kids love the teepee style kids' cabanas and the lazy river. My five-year-old will wait with the patience of the Dalai Lama for his big sister to complete the lazy river loop so he can squirt her each time she passes with a water gun hidden in a telescope. It's the best patience exercise ever invented for children."
– Robin Hutson at Luxe Recess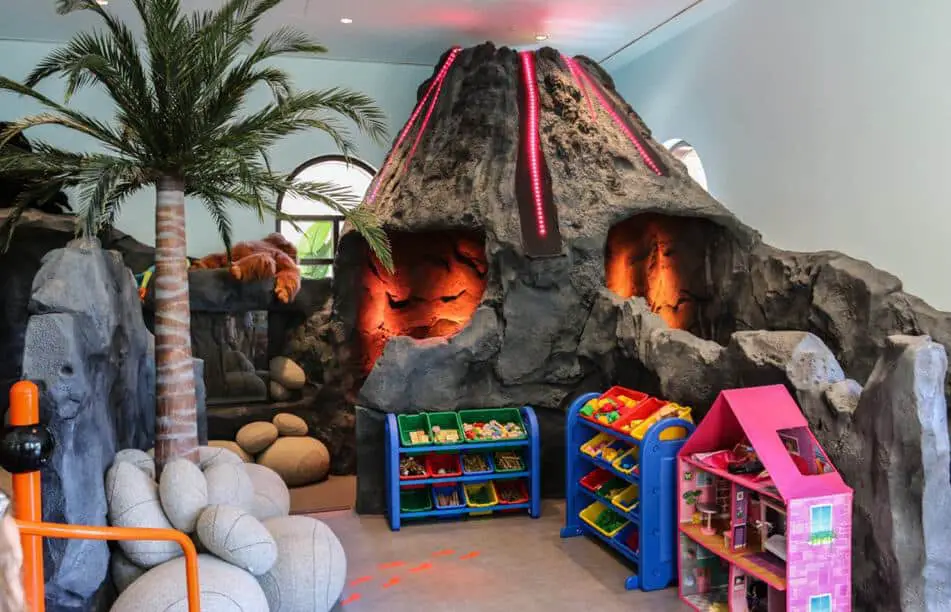 The Luxury Resort for the Active Family in Hawaii
The Hilton Waikoloa Village
Waikoloa Village, Hawaii
"The spectacular mega-resort on Hawaii's Big Island, the Hilton Waikoloa Village, is our family's paradise! Set among the most stunning scenery in Hawaii, we could have spent days without ever leaving this gorgeous property. The resort offers all sorts of family-friendly adventures: multiple pools, ultra-fun water slides, lagoon activities, mini-golf, and even some entertaining classes on Hawaiian culture, such as dancing and lei making. The restaurants are delicious and very family-friendly – we loved the casual Lagoon Grill overlooking the dolphins and the gourmet foodie heaven at the Kamuela Provision Company (book on the lanai at sunset – perfection!).

My girls adored swimming with the dolphins (and even getting a few dolphin kisses) at the hotel's ocean-fed lagoon at Dolphin Quest. The Hilton's famous Legends of Hawaii Luau was a highlight for us. We loved learning the hula, listening to traditional Hawaiian songs, watching ancestral dances and feasting on a lavish Hawaiian buffet. My girls delighted in visiting the hotel's top-notch spa, and then posing for pictures on the beach. The ultimate highlight of our Hilton Waikoloa visit was riding the super-cool monorail and boats around the 62 oceanfront acres of lushly manicured gardens."
– Lia Grabelle at Hilton Mom Voyage
Check TripAdvisor Reviews Now!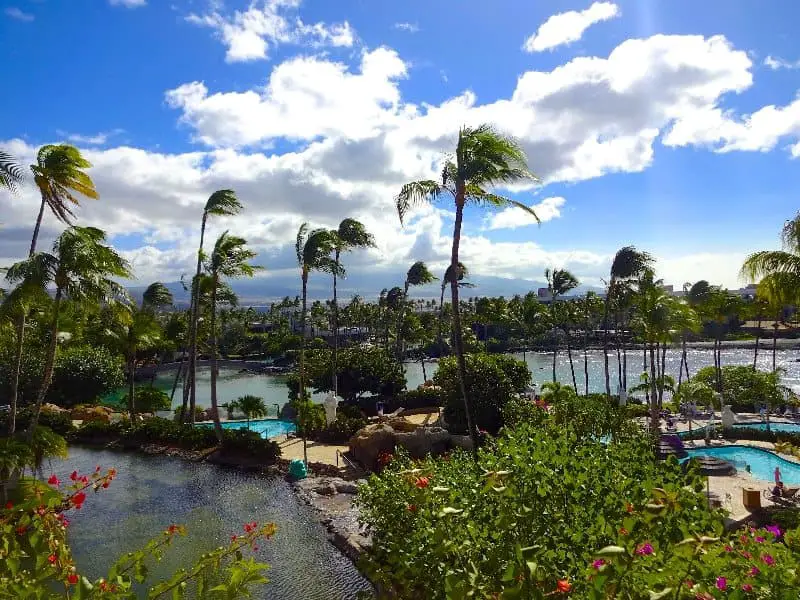 The Luxury Resort Where The Kids Get Treated Like VIPs
The Grand Wailea
Maui, Hawaii
"Maui isn't just a honeymoon destination, it's a tropical family friendly paradise perfect for kids too. My son Harry's favorite resort of all time is The Grand Wailea Maui. I don't always agree with my 6 year old little boy on everything, but in this case his favorite resort is also our family favorite!

Harry loves to be pampered and teated like a special guest when we travel and The Grand Wailea treats kids like VIPs. What kid wouldn't love a resort that welcomes them with Leis, POG (passion fruit, orange, guava juice) and goodies to enjoy in the room. The Grand Wailea has everything a kid could ask for including breathtaking beaches to play in the sand, rooms with huge lanai's that overlook the crystal blue Pacific Ocean, beautiful pools, awesome water slides, lazy river, kids meals served in sand pails, and a super fun kids club.

We always stay in the Napua tower where Harry loves to help him self to daily breakfasts, snacks, and over-the-top nightly Hawaiian appetizers while we sip on their signature Mai Tais. During our last visit, Harry was wild about an inventive appetizer that the chef's concocted with rice crispy treats and dry ice, a definite crowd pleaser with the kids.

Even kids as young as Harry can't help but feel the amazing Aloha spirt of the resort and ask to return to the Grand Wailea year after year. "
– Sarah Hirsch, Founder & Editor-in-Chief at Well-Traveled Kids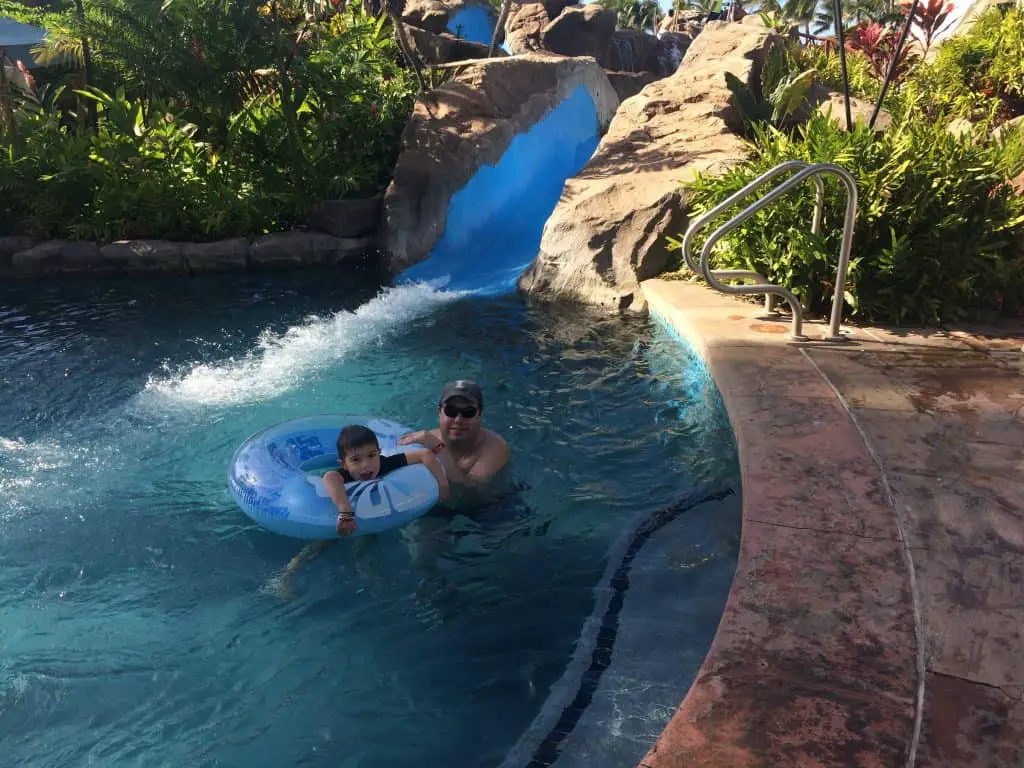 The Hotel With The Railroad Theme For Trainspotters of All Ages
The Best Western Great Northern Railway Hotel
Helena, Montana
"My son's favorite hotel was the Best Western Great Northern Railway Hotel in Helena, Montana. My son adores trains so the he thought the train decor was amazing. They also turned on the model train for him that runs above the front desk. It's walking distance to the carousel which probably doesn't hurt either."
– Dana Wheatley, Calgary Playground Review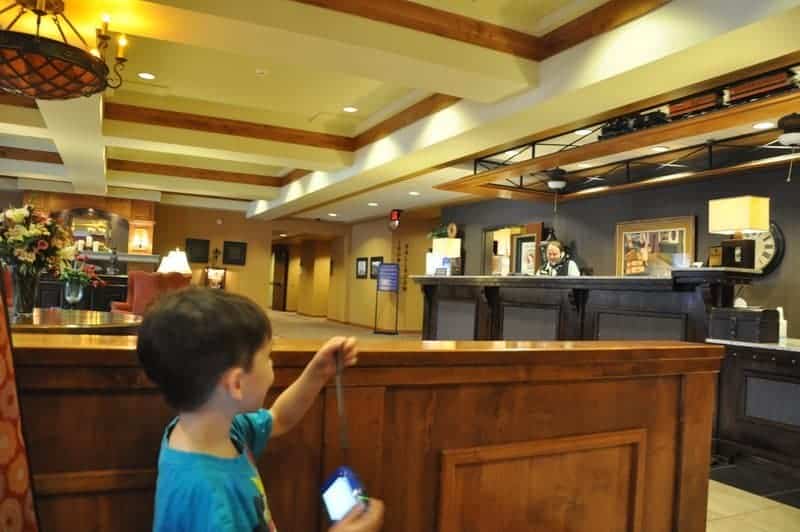 The Luxury Hotel That Is Kid-Friendly in Las Vegas
Bellagio
Las Vegas, Nevada
"My seven-year old daughter loves hotels with large heated outdoor pools. I have to say that she and I share a similar taste in this regard! No matter how busy we are in a destination, we find time in the afternoon to relax in a (heated!) hotel pool. Our favorite hotel pool we have experienced so far is an outdoor pool complex at Bellagio Las Vegas. It has several heated generous size pools and hot tubs, and the entire pool area is beautifully styled and has a look and feel of an Italian villa (complete with a café serving a very decent espresso!).

While Las Vegas is not considered a traditional family-friendly destination, there are a good number of things to enjoy with a family: we never ran out of things to do in our 48 hours in this city!"
-Victoria Burdman at Celebrate the Weekend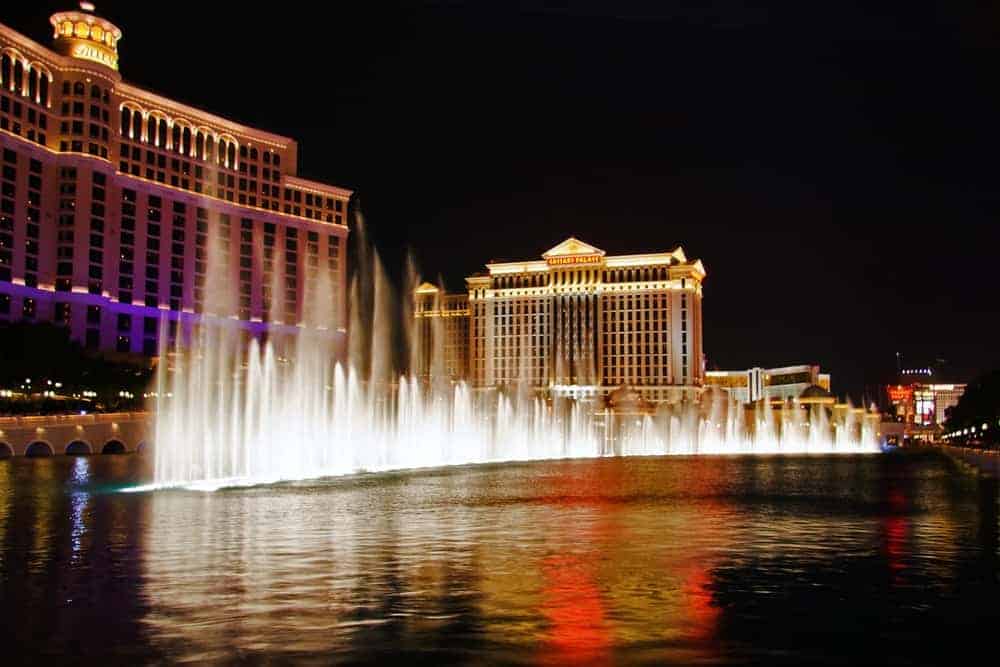 The Hotel Where They Treat You Like Extended Family
The Sanderling Hotel
Duck, Outer Banks, North Carolina
"When we checked in to the Sanderling Resort, the desk clerk told us to be sure to call the front desk before we went down to the beach so a staffer could set up chairs and an umbrella for us. I was instantly sold. We got to the room and found a s'mores kit for the outdoor fire rings the resort lights every night and my 7-year-old was hooked. For my husband the balcony where we had drinks every evening and coffee every morning clinched it. My entire family felt relaxed and taken care of and really loved this hotel.

The room was roomy, the beach and family pool were very nice. The common areas, where you could listen to music, play games and eat take-out at night were welcoming and people used them. We rarely eat in hotel restaurants but we ate twice at the LifeSaving Station because the food was local, the presentation was nice, the kids menu was great (fresh veggies!) and by OBX standards it was a good value. The room rate is splurgy, no doubt, but for families looking for a real get away and quality time together, it's worth saving up for."
– Eileen Gunn at Families Go!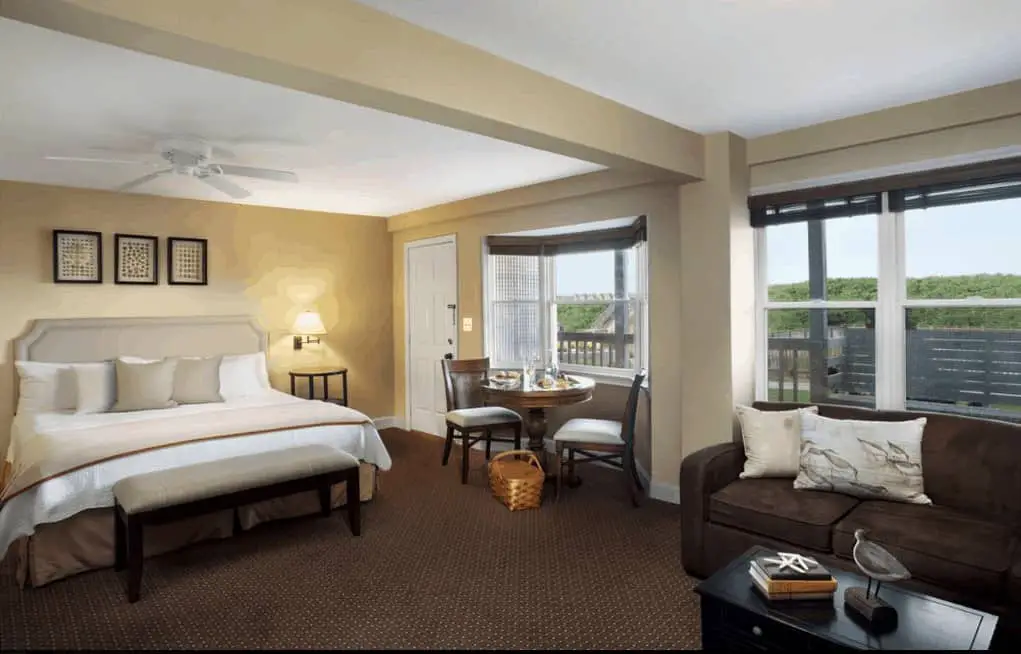 The Luxury Resort For Kids Who Love Dogs
Keswick Hall
Charlottesville, Virginia
When I think of family friendly hotels, they often have great kid perks like water slides, fun dining options and maybe an ice cream bar or snack shop. Yet, when we stayed at Keswick Hall, a luxury resort in Charlottesville, Virginia, we discovered that luxe can be family friendly too. At first glance, the Italianate style architecture seems stuffy and formal — harkening back to the era in which the home was built. The staff, though, is anything but stuffy.

On arrival, they greeted our daughter with a polite handshake and introductions. They gave her a stuffed dog, in honor of the estate's resident hunting dogs. They presented her with a large brass key to her bedroom. After settling in, our son went to the lobby to ask about movies — and was astounded when the staff rolled a TV and DVD player into our room and hooked everything up. Later that night, after an evening in town, the kids were delighted to enjoy fresh baked bedtime cookies.

Besides these special touches, the resort also has tennis courts, hiking trails, indoor and outdoor pools — kids loved them, golf, archery and more. Maybe the best of all, besides the friendly service, is the opportunity to walk the resort's dogs. All in all, a stay at Keswick Hall is something beyond the ordinary — it's a special getaway the whole family can enjoy.
– Karen Dawkins, Family Travels on a Budget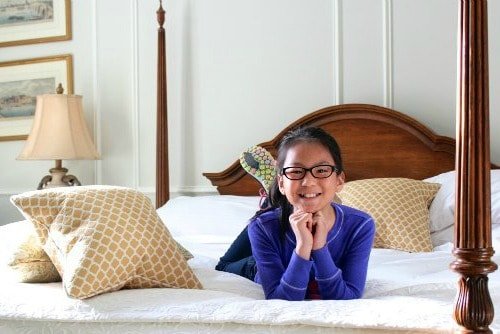 The Luxury Resort for The Active Family in Mexico
The Hyatt Ziva Resort
Los Cabos, Mexico
"Families looking for a property their kids will love, need look no further than the Hyatt Ziva resort in Los Cabos, Mexico. This stunning beach front property is a quick fifteen minute ride from the airport, which is appealing to families after a long flight. Upon arrival, families are welcomed by a stunning view that looks out over the pool area and to the Sea of Cortez beyond.

Children love this all-inclusive property with its fun kids club and pool with well organized daily activities, but they really love the food (can you say cupcakes for breakfast?). The property boasts 12 unique dining spaces, each featuring a different cuisine, so each meal brings a new feast for their eyes and stomachs. Rooms are spacious and staff goes above and beyond to make all guests feel special. This is the one resort my kids ask to return to time and time again. (If you want a kid's point of view on the Hyatt Ziva Los Cabos, you can read my son's review here.)"
– Kirsten Maxwell at Kids Are A Trip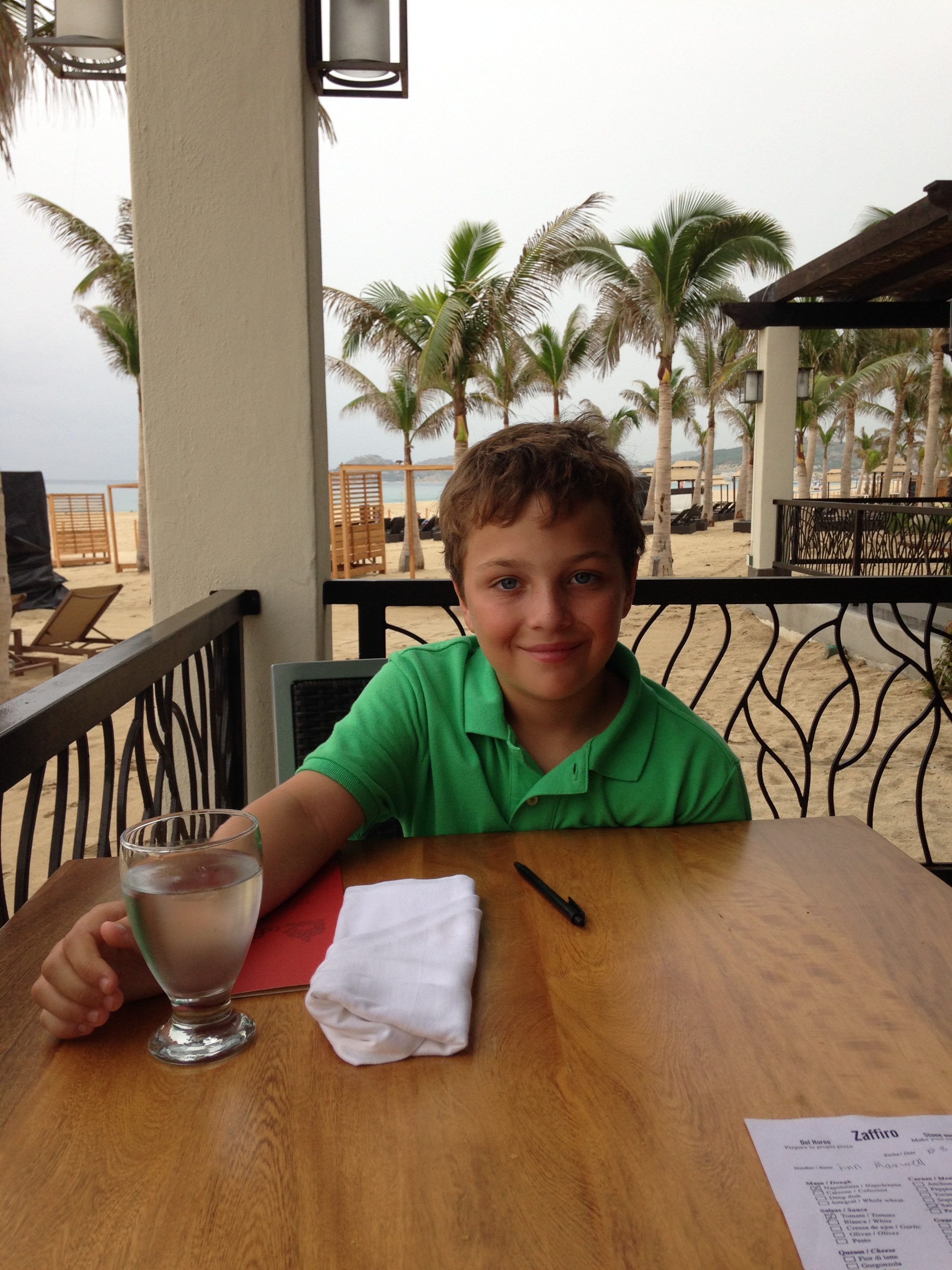 The Luxury Resort That My Kids Have Never Forgotten
Beaches Boscobel Resort
Ocho Rios, Jamaica
"Flitting among the water park, the arts & crafts room and the beach, my children were as happy as they have ever been at the Beaches Resort in Ocho Rios. This resort was also where they discovered swim-up bars where you can order cocktails. Swim-up bars are something that can spoil you for life! We had interconnecting rooms which was perfect because we also took our nanny on holiday with us.

While our  nanny and the kids hung out at the resort, my husband and I were able to enjoy some excursions to the countryside that the concierge arranged for us. We took day trips to Good Hope Plantation and Prospect Plantation, the kind of cultural sightseeing we used to enjoy before we had kids. We had no guilt about leaving the kids behind because we could not  have dragged them away from the resort if we had tried!"
– Shobha George at Just Go Places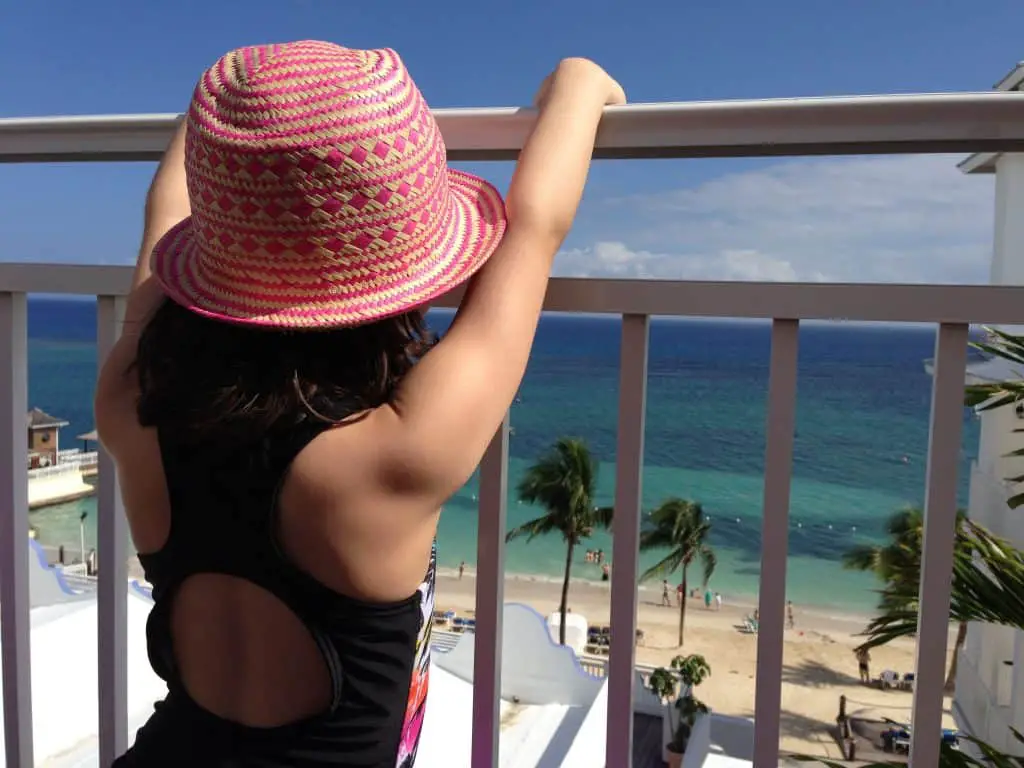 The 15 North American Hotels Kids Love
Our 15 child friendly hotels kids love in North America is heavily weighted towards the USA.  In fact, Canada, Mexico and the Caribbean only feature one hotel each.  What do you think of these choices?  I would love to hear if you know any others you would add to the list.
SPREAD THE WORD! PIN THIS TO YOUR TRAVEL PINTEREST BOARDS FOR FUTURE REFERENCE! 
This site generates income via partnerships with carefully-curated travel and lifestyle brands and/or purchases made through links to them at no extra cost to you. More information may be found on our Disclosure Policy.