On our trips to Brasil, I really regret that we did not have the time to make it to the Northeastern Province of Bahia. Our expat friends went to the Salvador Carnival in Bahia before they took us to the
Carnival in Rio de Janeiro. 
 They told us the Bahians know how to throw a great party and it felt very local and authentic. My regret was only made worse when Lonely Planet announced it as one of their
10 recommended regions to visit in 2018
. Thanks to its connection with the African slave trade, Bahia has been the centre of uniquely Brazilian arts and culture like the
martial art capoeira
and samba music. And, did I mention the amazing beaches??
What To Do in Bahia Brazil
Salvador da Bahia is the provincial capital and definitely worth a visit.
Fun Salvador Brazil Facts
The city was named after the bay on which it is located (Bahia in Portuguese). The Bay was named by explorer Amerigo Vespucci who went on to lend America it's name too!
Under the Portuguese, Salvador was the first capital of Brazil for over 200 years.
The old part of Salvador has been recognised as an UNESCO world heritage site. The pretty Spanish Gothic buildings making up the Pelourinho neighbourhood have also been used as the city's red light district and a working class neighbourhood.
Salvador has Brazil's oldest cathedral dating from the mid-16th century.
Salvador was a huge centre of the slave trade. About 1/3 of the slaves from Africa were sent to Brazilian and most of those passed through Salvador. In fact, the city had the first slave market in the Americas from 1558.
With so many Salvador Brazil beaches, you don't even need to leave the city to find a beautiful beach.
Salvador Carnival
Carnival in Brazil is said to have started in the state of Bahia. Although you don't have samba schools and a party like in Rio de Janeiro, you get one giant street party. They do have blocos though like in Rio which gather together for a huge bash on the final night.
If you are visiting Salvador Carnival, you should pay to get yourself a Bloco shirt and then you can be in a cordoned off area behind the music playing trucks roaming the streets. Otherwise you are in the general scrum of the carnival and it can get claustrophobic.
There is a police presence but you will still need to be vigilant for pickpockets etc.
As with Rio's carnival, you carry the bare minimum of stuff
and nothing you wouldn't mind losing.
Other Top Places of Interest in Bahia
The Parque Nacional da Diamantina is a mountain area good for hiking and wildlife spotting. The little town of Lencois was a diamond boom town and the gateway to the national park.
About 400 kilometres south of Salvador, Itacare Brazil is a small fishing and surfing village with an eco-tourism bent.
Parque Nacional Marinho de Abrolhos is a marine park with reefs and islands that Charles Darwin visited in 1832 as part of his South American voyages. Darwin, of course, went on to write The Origin of the Species which laid out his theory of natural evolution. Today it's got great diving spots and is  where people come for whale-watching.
[su_button url="https://www.jdoqocy.com/click-8175409-12525324?url=https%3A%2F%2Fwww.tripadvisor.com%2Fhttps%3A%2F%2Fwww.tripadvisor.com%2FTourism-g303251-State_of_Bahia-Vacations.html" style="flat" background="#d0bb28″ center="yes" icon="icon: external-link" rel="trip advisor"]Check out what TripAdvisor have to say about Bahia's Top Attractions[/su_button]
Bahia province has the longest coastline in Brazil and numerous islands of its coast, the Bahia Brazil beaches give you plenty of options. In fact, even in the capitol city of Salvador, there are more than 50 little islands in the city's bay. Among the best Bahia Brazil beaches are those on the Morro de Sao Paulo, Forte Beach and of course the beaches in Itacare Brazil.
Trancoso is an affluent beach town beloved by celebrities around the world as well as the elites of Rio and Sao Paulo. The nearest airport is Porto Seguro which is an hour from Trancoso. Needless to say, there are some very high-end places to stay and to dine.
Tips for Visiting Bahia in Brasil
Who better to ask for advice on visiting Bahia than travel bloggers who have been there?  Below are the recommendations and travel tips for Bahia from three fellow travel bloggers.
Salvador and Morro de Sao Paulo
The state of Bahia is the cradle of afro culture in Brazil. This is the state where the vast majority of great musicians and other artists come from in Brazil.
The capital is called Salvador da Bahia and is the city in Brazil with with the best music scene. It's also the best preserved colonial town in all South America and and absolutely fantastic place to visit. 
I would recommend that you stay in the old part of Salvador when visiting the city. This is where you feel the heartbeat of this amazing city, with women in traditional dresses and capoeira dancers in the streets.
If you need a break from the city head for the Bahia Brazil beaches. I would recommend the island called Morro de Sao Paulo. This is a small tropical island, just a couple of hours of sailing from Salvador. The island is car free and has amazing beaches. This is a tropical island when it's most fun.
The island has several of the best beaches in Bahia and they have numbers. 
I personally prefer saying at the Primeira Praia (first beach), because it's near the town center. Or Quarta Praia (forth beach), because it's the longest and most quiet beach. 
Segunda Praia (second beach) is where the party is. Great place to hang out, but it can be very noisy at night, as the Brazilians know how to throw a party.
Bahia has many other fantastic places to visit. But these are the two places that I keep coming back to whenever I visit Brazil.
– by Claus at
Travelling Claus
and on social media on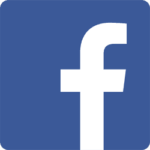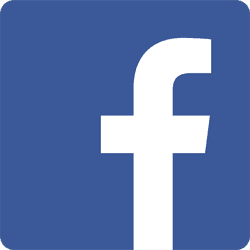 What To Do in Salvador Brazil
Salvador Bahia Brazil is a province full of life and colors, spices and culture!
Salvador do Bahia  is the capital of Bahia, and it's amazing. You won't run out of things to do in Salvador.
The Salvador Brazil beaches are great, with white sand and blue waters but it can get a lot crowded on holidays and weekends. Our favourite of the Salvador Brazil beaches was the Praia do Farol da Barra (or Farol da Barra Beach) and it's stunning!
Igreja do Bomfim (or Bomfim Church), is also incredible. Buy some ribbons to tie on the church's gate while you make a wish to have it granted!
But my favorite part of all was the beautiful Pelourinho neighborhood. All the buildings there are colorful and well preserved! No wonder it's a UNESCO world heritage site.
Two things not to miss: coconuts for less than a dollar and acarajé, a deep-fried been dough filled with lots of stuff like shrimps and chili sauce.
by Thais Saito at
World Trip Diaries
and on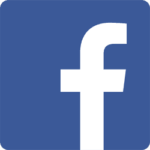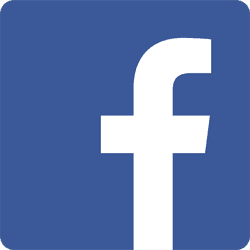 The African Soul of Brazil
In 2009 I spent two months travelling all over Brazil, the country at the top of my travel dreams list. Out of all the places we visited, Bahia was the one we liked the best.
Brazil is a very diverse country, product of lots of cultures mixing and matching – Bahia is where the 'African soul' of Brazil survives at its strongest. You can see African influences in the traditional food, music and even religion – some local people practice Candomblè, a syncretic religion that mixes Catholicism and the worship of African deities. You can also assist to ceremonies, where worshippers enter a state of trance.
In terms of places to see in Bahia, I recommend Chapada Diamantina for hiking, Morro de Sao Paulo island for the Bahia beach experience and Itacaré Brazil to surf and enjoy the relaxed Brazilian vibe. And naturally, don't miss visiting Salvador!
– by Margherita Ragg at
The Crowded Planet
 and on social media on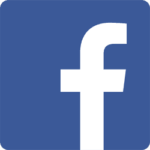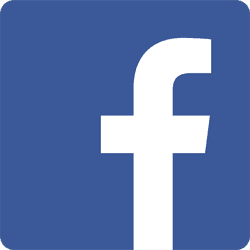 This site generates income via partnerships with carefully-curated travel and lifestyle brands and/or purchases made through links to them at no extra cost to you. More information may be found on our Disclosure Policy.