In my opinion, no where is better for sun and sand vacations than the Caribbean. My kids have been lobbying for Turks & Caicos for their October half-term vacation.  Turks & Caicos is downright beautiful with stunning white sand beaches and turquoise blue water. I am worried, however, that my husband will get bored with one week on the beach. When we visited Beaches in Jamaica, we took a handful of excursions to explore Jamaica's colonial history to explore to keep him happy. I'm now trying to steer the family conversation towards a dual center holiday involving the upscale beach resort of Punta Cana and Parque Nacional Los Haitises (Los Haitises National Park) in the Dominican Republic. Los Haitises is a tropical rainforest which has become popular for eco-tourism.
Los Haitises National Park Dominican Republic
I first heard about Los Haitises in the Lonely Planet Top 10 regions to visit in the world in 2018. Other regions on this Top 10 regions list are Alaska, the Slovenian Alps, Languedoc-Roussillon in France, Bahia in Brazil, Northern Ireland, the Kii Peninsula in Japan, the Aeolian Islands of the coast of Sicily, Southern USA and Lahaul and Spiti in India.
The Dominican Republic
The Dominican Republic is located on the Eastern half the Caribbean island of La Hispaniola. The Dominican Republic shares La Hispaniola with neighbouring Haiti.
The Dominican Republic has got more than 650 km (about 404 miles) of white sand beach coastline, some of which are considered to be the most beautiful in the world. Some of its historical and cultural attractions:
The Carnival of La Vega, celebrated every February since the 16th century, is famously the first Carnival celebrated in the new world.
Santo Domingo, the capitol of the Dominican Republic, is one of the oldest towns in the New World. The historic colonial centre of the city is a UNESCO world heritage site.
Leave the tourists behind  and take a Dominican Republic road trip to Cabarete where you will find the Caribbean's first vineyard.
There are plenty of things to do in the Dominican Republic that will satisfy even the most restless traveler. 
Where is Parque Nacional Los Haitises?
Parque Nacional Los Haitises in the northeastern part of the Dominican Republic.
In Los Haitises, there are hills, caves, rivers and rainforests, all very different from the usual Caribbean beach scene (not that there's anything wrong with that!).
Los Haitises National Park Facts
The hills are limestone karsts that were formed by tectonic changes in the Earth's plate a couple of million years ago.
Los Haitises became a Dominican national park in 1976. The national park covers 1600 sq. metres (about 617 square miles) located at the Southwestern End of the Bay of Semana.
Haitises means "mountains" in the Arawak language (spoken by the pre-Spanish Taino Native American population).
What is Los Haitises National Park?
There are 18 Dominican Republic national parks, so why did Lonely Planet focus its attention on Los Haitises?
With its geographical diversity of hills, rainforests and coastal wetlands, Los Haitises is a haven for biodiversity. There are hundreds of different types of flora and fauna.
Fun Fact!  The Los Haitises rainforest was used as a film location for Jurassic Park.
Some of the caves have been adorned with artwork by the Taino (the local people who lived on the island before the Spanish arrived).
Los Haitises has become an eco-tourism hotspot and large hotel developments are planned along with a private highway and a local airport. So you should get there before the rest of the world does!
According to TripAdvisor Reviews, Los Haitises is already becoming alarmingly popular. Los Haitises National Park has received a 4.5 stars rating and many glowing reviews on TripAdvisor.
Things to Do in Los Haitises
Although many people visit Los Haitises as a day trip, there's so much to do that you could easily spend a few days here.
Whales and Dolphin Spotting
There are often dolphins spotted in the Bay. Approximately 10,000 humpback whales visit the bay for mating season from January to March. In fact, Samana Bay is widely-regarded as one of the best whale-watching spots in the world and has been featured in a David Attenborough nature series.
Bird Watching
This is a birdwatcher's paradise with even an island called Island of the Birds. Look out for coastal, oceanic and forest birds such as brown pelicans, herons, hawks and parrots. You can take a specific birdwatching trail hike recommended by the Caribbean Birding Association. There are usually brown pelicans spotted circling overhead in Semana Bay.
Sad Fact: The pelicans dive into the sea with their eyes open so eventually the salt water blinds them. When the pelicans go blind, they die of starvation.
Ancient Cave Art
You can visit two caves which have pictographs from the original Taino population who used the caves in religious rituals. The Cueva de la Linea is a short hike and covered in artwork. The Cueva de la Arena is close to the beach and has artwork that is over 1000 years old. Both caves are easily accessible with walkways. Keep an eye out for bats!
Hiking
Hiking Los Haitises will get you closer to the flora and fauna. You need to bring a licensed tour guide.
Water Fun
You can rent kayaks and explore the mangrove forests along the bay.
There are also waterfalls, natural springs and rivers to explore.  For example there is the Cano Hondo waterfall which is near Sabana de la Mar or the Eye of Heaven (a hike through a cavern that leads to a freshwater river) .  The mile-long hike that is the Trail of the Rain Forest conveniently has one end point at the Paraiso Cano Hondo with its natural waterfall pool (see below under  Los Haitises National Park Hotels).
Escape to an Island Paradise
Cayo Leventado is a beautiful private island also known as Bacardi Island (thanks to some famous commercials shot there). This beautiful island is home to the Bahia Principe Cayo Leventado a five star hotel which is adults only (sadly for us!!).
Underwater Exploration
Diving in the bay will take you to see beautiful coral and shipwrecks. Thanks to the caves, Los Haitises was popular with pirates who would wait for the gold-filled Spanish ships sailing from Santo Domingo back to fill Spain's coffers.
Getting To Los Haitises National Park
There are two towns that act as gateways to Los Haitises National Park – Samana (15 km (about 11 miles) away) and Sabana de la Mar (9 km (about 6 miles away). There is a highway that connects Sabana de la Mar to Punta Cana on the East coast.
You reach Los Haitises mostly by water because there are few roads. Luckily, entering Los Haitisis by boat gives you a spectacular view of Samana Bay.
NB:  You will need to plan in advance if you want to visit Los Haitises while you are in the Dominican Republic because entry to the park is in limited numbers.
Los Haitises National Park Tours
All of these tours involve a boat entry into Los Haitises across Semana Bay.
Los Haitises National Park Hotels
You can stay in the popular resort of Punta Cana which is 2.5 hours away by road. If you want to explore the area more in depth, you may want to stay closer to Los Haitises.
Paraiso Cano Hondo is an eco-friendly resort located on the outskirts of Los Haitises. It has 28 guest rooms and 12 outdoor pools.
[su_button url="https://www.kqzyfj.com/click-8175409-12525324?url=https%3A%2F%2Fwww.tripadvisor.com%2FHotel_Review-g6210316-d1724307-Reviews-Paraiso_Cano_Hondo-Sabana_de_la_Mar_Hato_Mayor_Province_Dominican_Republic.html" style="flat" background="#d0bb28″ center="yes" icon="icon: external-link" rel="trip advisor"]Check out what TripAdvisor has to say about Paraiso Cano Hondo[/su_button]
The Altos de Cano Lodge is another eco-friendly hotel with views of Semana Bay and a close to the beach. It is located near Sabana de la Mer.
[su_button url="https://www.jdoqocy.com/click-8175409-12525324?url=https%3A%2F%2Fwww.tripadvisor.com%2FHotel_Review-g6210316-d9998767-Reviews-Altos_de_Cano_Hondo-Sabana_de_la_Mar_Hato_Mayor_Province_Dominican_Republic.html" style="flat" background="#d0bb28″ center="yes" icon="icon: external-link" rel="trip advisor"]Check out what TripAdvisor has to say about Paraiso Cano Hondo[/su_button]
Hotel Atlantis is located at Playa Bonita near Samana. It's a small 18 room hotel with a private beach. This hotel has a French Creole restaurant owned by the former chef to former French President Mitterand.
[su_button url="https://www.tripadvisor.co.uk/Hotel_Review-g259440-d149376-Reviews-Hotel_Atlantis-Las_Terrenas_Samana_Province_Dominican_Republic.html" style="flat" background="#d0bb28″ center="yes" icon="icon: external-link" rel="trip advisor"]Check out what TripAdvisor has to say about Hotel Atlantis [/su_button]
Tips for Visiting Los Haitises National Park
Who better to ask for advice on visiting Los Haitisis National Park than a travel blogger who have been there?  Below are the recommendations and travel tips for  from a fellow travel blogger, Viktor Vincej.
***
The Dominican Republic is a paradise of its own with so many beautiful beaches and forests, but the most beautiful of them all must be the Los Haitises National Park. It is magnificent and will leave you awestruck for days.
Full of history and even the most famous scenes of Jurassic Park were filmed there. In a forest full mangroves, you can see and endemic birds nesting in the trees while pelicans and vultures fly over you. The caves are a delightful experience on its own with beautiful stalactites and stalagmites while you can see Pictographs on the walls that were left behind by the Taino Indians.
Haitises means "mountainous land" in Taino, and the park is one of the rare remaining tropical forests of the island. The uniqueness of the park is in its mogotes or 'lomitas', that reach up to 40 meters in height and are all around the park. When the clouds hit mogotes that results in rain which happens here almost every day of the year.
You can take an excursion to the Haitises from almost all the hotels in the Dominican Republic, and while you are there be sure to also visit the island of Cayo Levantado.
– by Viktor Vincej from Traveling Lifestyle and on social media on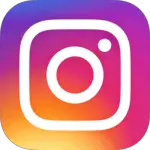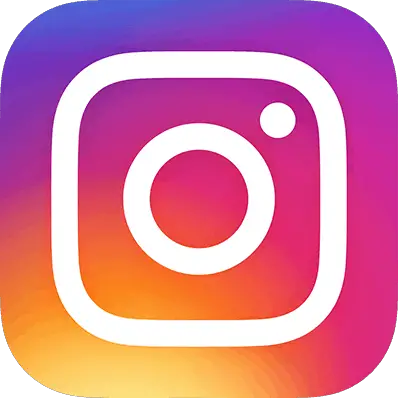 SPREAD THE WORD! PIN THIS TO YOUR TRAVEL PINTEREST BOARDS FOR FUTURE REFERENCE! 
We did not receive compensation of any form, monetary or otherwise, from any of the products, services, hotels  etc mentioned in this article.
This site generates income via partnerships with carefully-curated travel and lifestyle brands and/or purchases made through links to them at no extra cost to you. More information may be found on our Disclosure Policy.