Where do you start when planning a Deep South road trip itinerary? There's so much to see and to do in the Southern States. That's the problem I've been having because we are in the process of planning a Southern USA road trip. We have driven through some of the Southern USA like Florida and our recent Louisiana road trip post-Mardi Gras in New Orleans. Long before I met him, my husband did a Southern States road trip with his best friend. From what I gather, it involved a lot of beer and pizza. Our family-friendly Deep South USA road trip would be quite different! I've reached out to some travel blogger friends for other (better?) ideas on Deep South tours.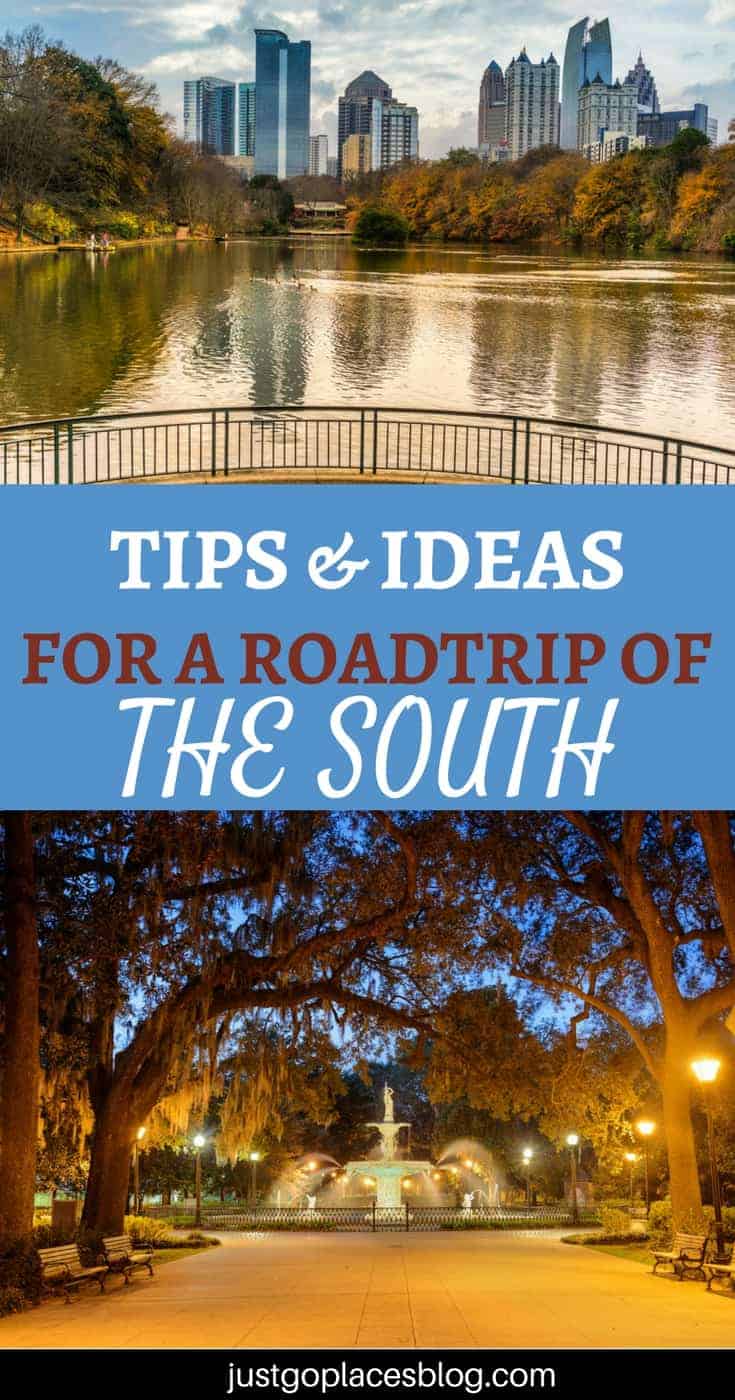 I'm sure all the fabulous and diverse things to do on a Deep South Tour is why Lonely Planet has chosen the American southern states as one of their top regions to visit.  Other regions on the Lonely Planet Top 10 regions list  are Alaska, the Slovenian Alps, Languedoc-Roussillon in France, Bahia in Brazil, Los Haitises National Park in the Dominican Republic, the Kii Peninsula in Japan, the Aeolian Islands of the coast of Sicily, Northern Ireland and Lahaul and Spiti in India.
Ideas for A Southern USA Road Trip
Who better to ask for advice on creating a Deep South road trip itinerary than travel bloggers who have been there?  Below are the recommendations on places to visit on a Deep South tour and travel tips for a southern states road trip from 13 fellow travel bloggers.
The Southastern USA on a Deep South Road Trip
 The southeastern USA has many great locations to make up a Deep South road trip itinerary to suit your interests. Whether your interest lies in history, food, music or simply beautiful beach resorts, the Deep South has so many options that you will be spoilt for choice. We can definitely vouch for the beauty of the Outer Banks with its wild horses and the fascinating
Wright Brothers National Memorial
where the Wright Brothers flew the first plane.
Birmingham, Alabama 
The Deep South is unlike any other part of the U.S. – and that's exactly why we loved our Deep South road trip through it. One of our favorite stops along the way was
Birmingham, Alabama, a surprisingly hip and hipster town
that was the site of many important (and tragic) events in America's past.
There's so much to learn about in Birmingham, and the Vulcan Museum and the Birmingham Civil Rights Institute (BCRI) are both absolute must-sees. The Vulcan Museum is home to the world's largest cast-iron statue, and the exhibits next door illustrate the city's founding and its rise as a major geopolitical center of the South. The BCRI is the most comprehensive museum on the Civil Rights Movement, covering everything from desegregation to the Civil Rights Act, as well as present-day immigration and human rights issues around the world.
Birmingham is also underrated as a foodie destination, and every meal we had there was delicious. Head to Crestline Bagels in the suburb of Mountain Brook for the perfect bagel, downtown's Brick and Tin for gourmet sandwiches, and Delta Blues Hot Tamales in Five Points South for a local twist on Mexican cuisine (with great vegetarian options).
– by Jen Ambrose and Ryan Victor of Passions and Places and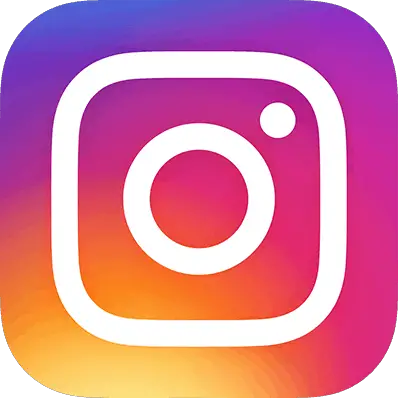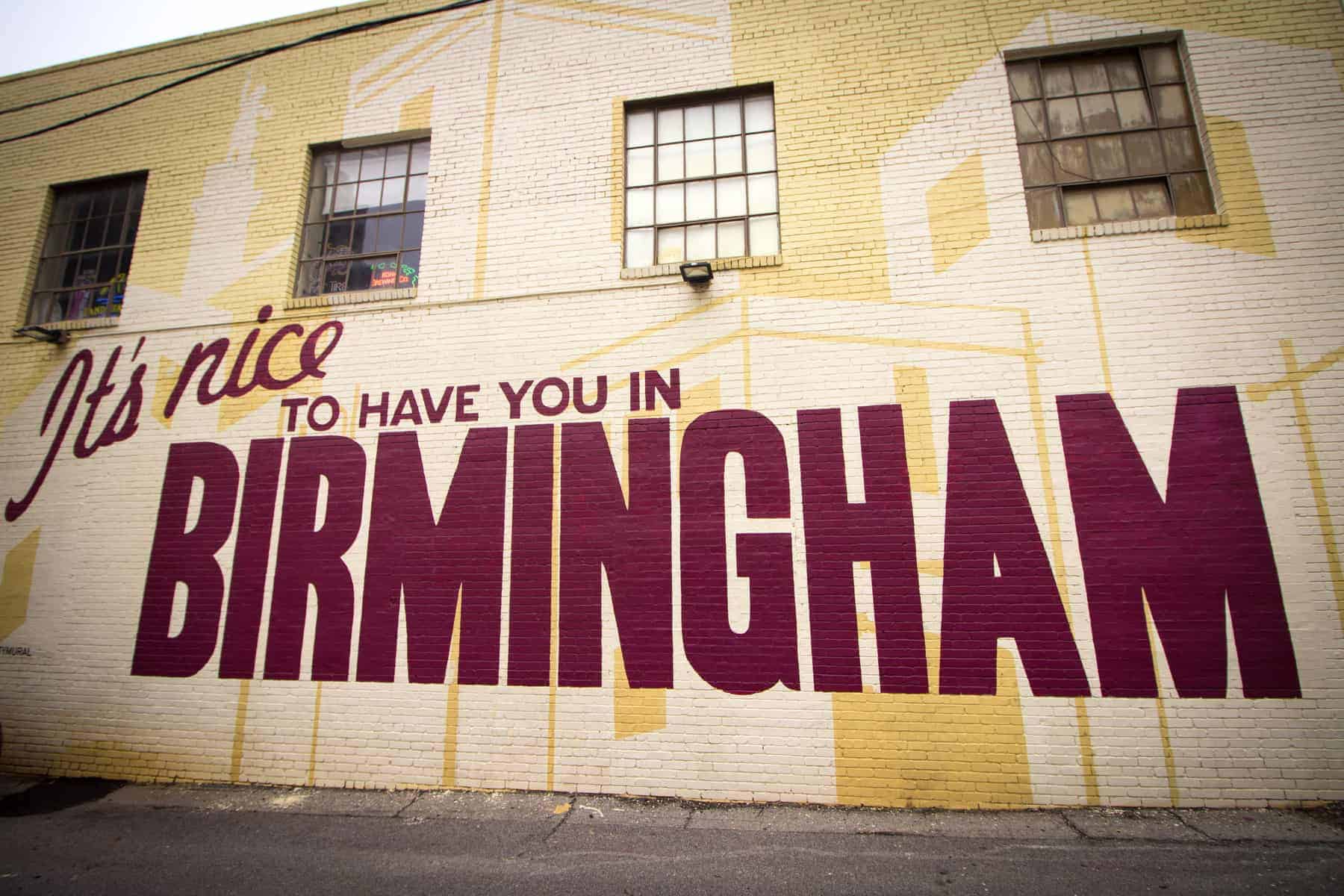 A Civil Rights Focus For a Southern USA Road Trip
Three things you will find in the Southern states of the USA — delicious southern cooking, destinations with a deep yet troubled history, and the birthplace of the many musical genres that have impacted American music.
On this Deep South Road Trip itinerary, start in Atlanta, the birthplace of Dr. Martin Luther King, Jr., and home to the Center for Civil and Human Rights.
From Atlanta, head down to Montgomery, Alabama and visit the Rosa Parks Museum and Freedom Rides Museum to learn about the monumental impact the bus boycott and Freedom Rides had on the Civil Rights movement in the U.S.
It is then a short one and one-half hour drive to Birmingham, Alabama, where you can learn about the civil rights struggle in Alabama at the Birmingham Civil Rights Institute, visit the Sixteenth Street Baptist Church, and sample from Birmingham's burgeoning food scene.
Finish off your road trip in Memphis, tracing the arc of MLK, Jr.'s life from beginning to tragic end with a visit to the National Civil Rights Museum at the Lorraine Hotel, the site where he was assassinated.
Of course, the Memphis music scene is hopping with the blues clubs on famous Beale Street, Gibson guitar factory tours, Elvis' Graceland, the Memphis Blues Hall of Fame, and historic STAX Museum of American Soul Music.
– by Tamara Gruber at
We3Travel
and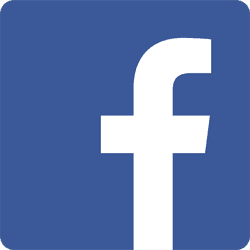 Charleston, South Carolina 
Charleston, South Carolina is known for its colorful buildings, warm weather and delicious Southern cooking – and of course, a high level of Southern charm! During my whirlwind visit to Charleston, I tried to pack in as much as possible, and I was not disappointed by this sweet Southern gem.
On the strong recommendation of a local friend, I went to
Poe's Tavern
for lunch and had the best shrimp salad sandwich of my entire life! Poe's is located just two blocks up from the beach, so it's the perfect spot to eat before or after visiting the ocean. Their seafood is so fresh and the atmosphere has a fun, bustling local haunt kind of vibe out on
Sullivan's Island
. I highly recommend checking Poe's Tavern out while you're in town!
A great spot for wandering and snapping some Instagram-worthy photos is Rainbow Row, which is a series of thirteen beautiful, colorful historic houses in downtown Charleston.
Fun Fact! –  Rainbow Row is actually the longest cluster of Georgian row houses in the United States.
Charleston is so walkable and picturesque that I'd recommend continuing your stroll by taking a
free walking tour
to learn more about the history of the city!
– by Sierra Dehmler at www.passportvoyager.com and on social media at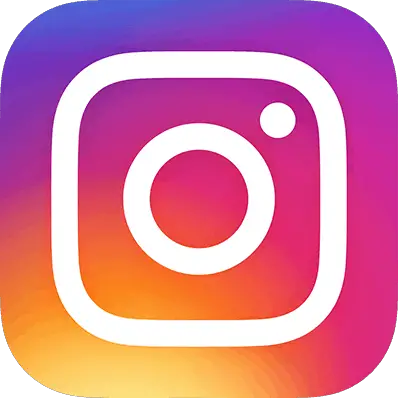 Memphis, Tennessee 
Visit Florida for Sun and Fun on your Deep South Road Trip
There's so much more to Florida than the ever popular Orlando theme parks. We have been to some of the more popular places like the Palm Beaches, Orlando, Miami and Key West, including a beautiful road trip from Miami to Key West.
Gainesville, Florida
Gainesville is an awesome place to visit for its diversity. As a college town where the University of Florida is located, there are a ton of very unique bars, and many that are cheap as dirt (the benefits of a college town!) Some even let you bring your dogs, which is fun whether you have a pup or not – I mean, who doesn't love having a beer and petting a cute dog at the same time?
There are some cool walks to do as well, on one of which you can spot gators. Just don't get too close, and they won't attack. I swear, they're tame! (Don't bring your dogs for that walk, though, as they do want to eat your dog, just not you!)
Gainesville is filled with surprises, and awesome places to eat. Ever tried a falafel burger? You got it. As it's a bit of a trendy place, there are loads of vegan and vegetarian restaurants, as well as something for the meat eaters out there – rest assured.
Overall, Gainesville is incredibly diverse, plus it's a small city so it's easy to walk around even if you don't have a car. I highly recommend visiting!
Southwest Florida
Sanibel and Captiva Islands, Florida
Both Sanibel and Captiva have long been known as the best spots in the world to go shelling, but Sanibel in particular has a huge abundance of shells due to its unusual east-west orientation, allowing the shells to roll in and stay put. People come from far and wide to go shelling on Sanibel.
Everglades, Florida
Okefenokee National Wildlife Refuge – Georgia and Florida
The Okefenokee National Wildlife Refuge is as much fun to visit as it is to say (oh-kuh'-fuh-noh'-kee). Residing along the Georgia and Florida border in the Southeast United States, this renowned swamp covers 438,000 acres. The look and feel of this swamp is almost prehistoric, as alligators inhabit the waterways and Spanish moss hangs from the trees.
If you are a wildlife lover, be sure to bring your binoculars and camera. Besides the thousands of alligators in the swamp you might also see black bears, otters water moccasins and a whole host of interesting birds, including the osprey, sandhill crane and anhinga.
You can explore Okefenokee Swamp at your leisure from your car or the wilderness walkways, or take one of the many tours offered by the Park Service. You can even take a train tour aboard "The Lady Suwanee" along the Okefenokee Railroad.
I very highly recommend getting out of your car and taking the Adventure Walk to the Observation Tower. This boardwalk sits low – nearly on top of the swamp so wildlife viewing is fantastic. The Observation Tower is 90 feet high and allows wonderful panoramic views of the swamp.
– by Cherri Megasko at Bucket List Travel Club and on social media at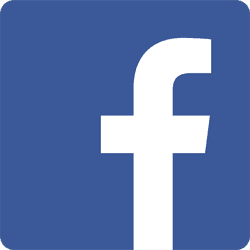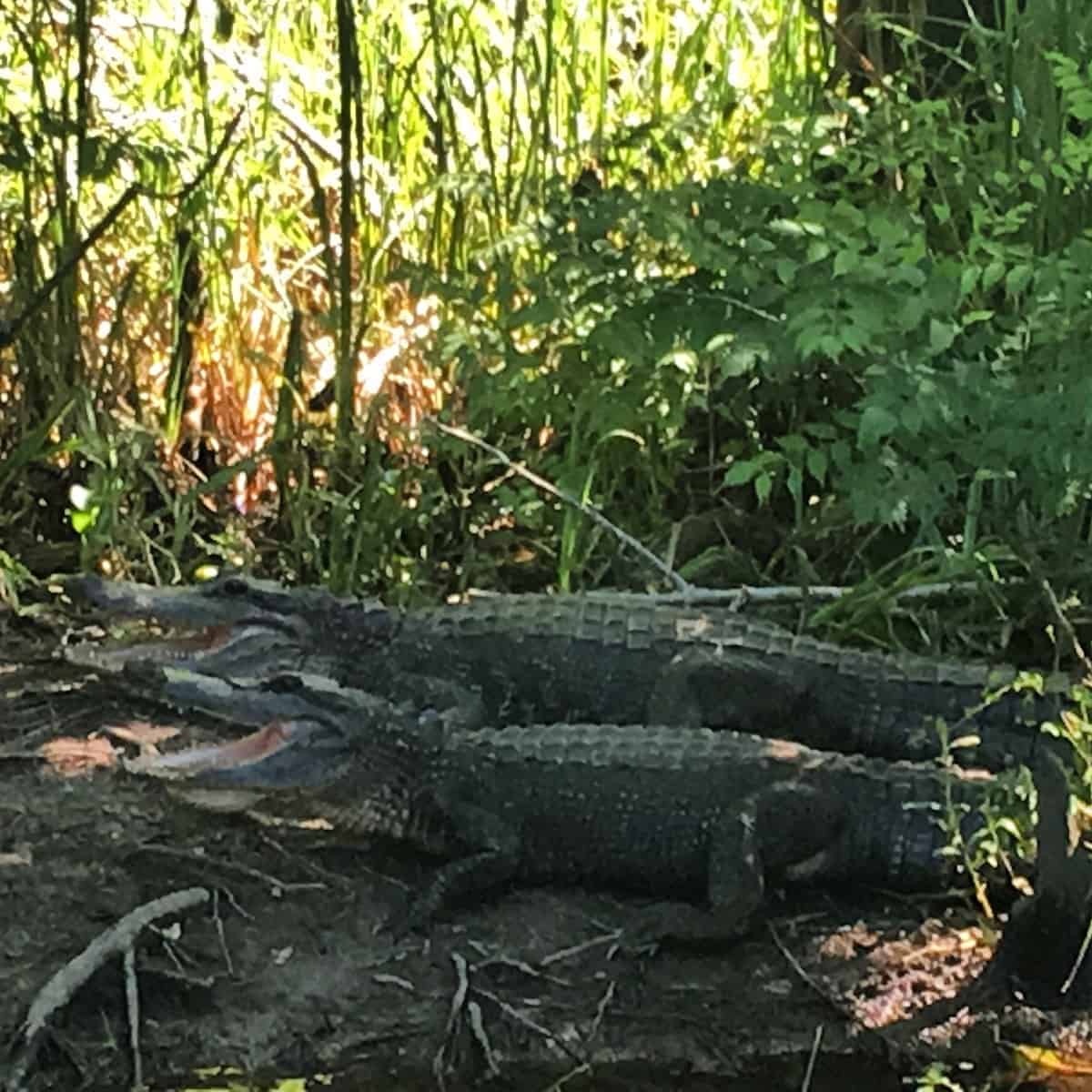 Florida For a Southern States Road Trip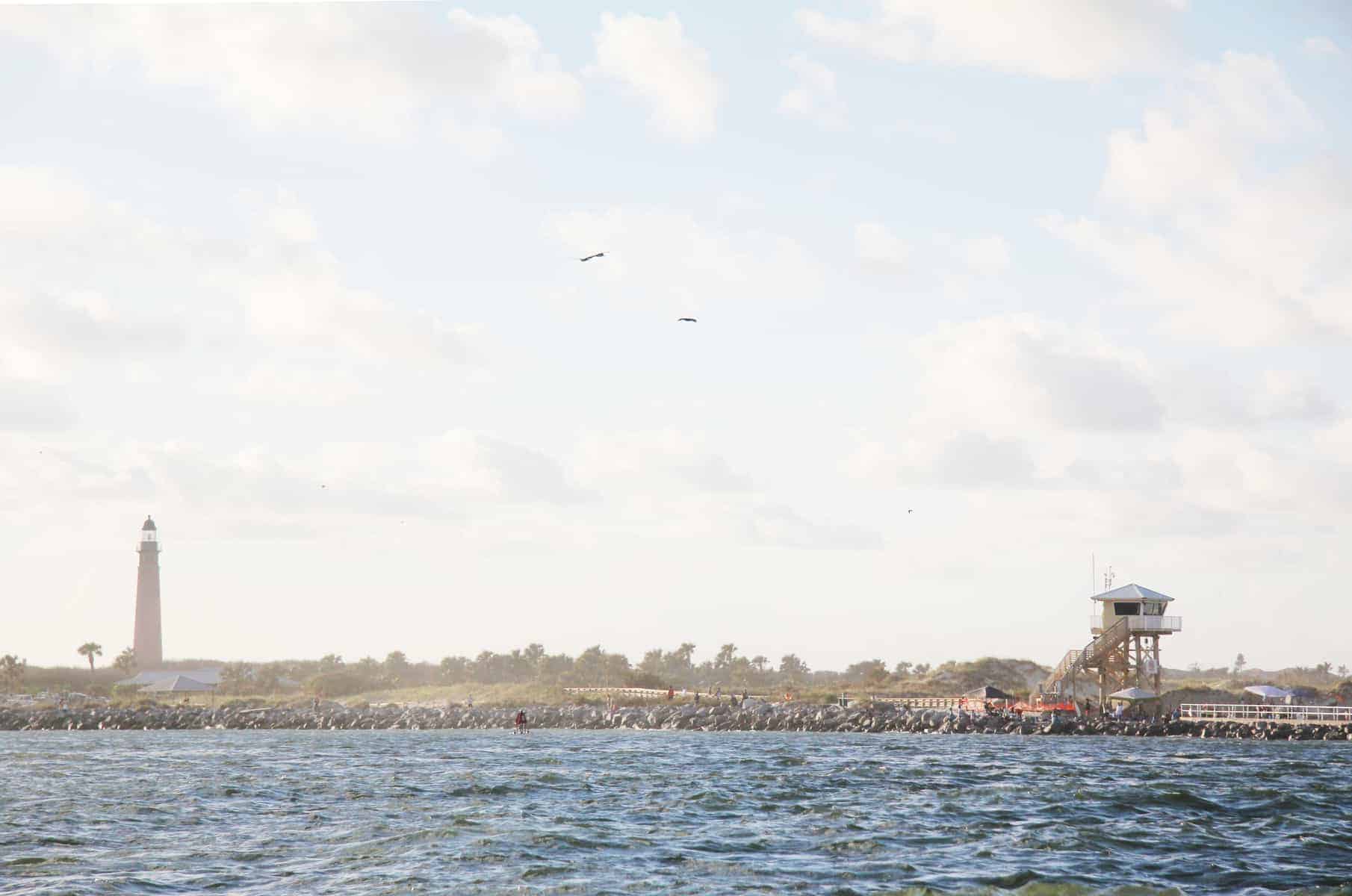 Louisiana and Texas for a Deep South USA Road Trip
We have just returned from a Louisiana road trip that started in with Mardi Gras in New Orleans and ended in Houston. I've not yet had time to write the articles for this Louisiana road trip which included visiting plantation country and cajun country. In the meantime, here are two other perspectives on visiting Louisiana and Texas.
New Orleans, Louisiana 
United States is a huge country with plenty of diversity, amongst which the southern states holds its own. The weather is warm, the food is spicy, the people are known for their "southern" hospitality and there are some unique rituals and festivals that are not observed anywhere else in the country.
New Orleans, the major city of Louisiana, stands out on its own because of the French colonialism hangover. The creole-cajun food where African (much like other southern states, Louisiana too had African slaves employed on plantations and cotton fields) and French traditions meet, the strains of Jazz music and the crowd puller Mardi Gras are all nods to its checkered past.
Austin, Texas 
Austin, the state capital of Texas, is a great place to visit and rightly deserves to be included in the Lonely Planet's Top 10 Regions to visit in 2018.
Known predominantly for it's eclectic music scene and the University of Texas at Austin, Austin also has enough parks and lakes to keep every outdoor enthusiast happy and are great for hiking, biking, swimming and kayaking.
It also has a blossoming food scene and currently serves up some of the best BBQ and Taco's in the whole of the South! Add in an outdoor gallery and 2 annual music festivals, and you've got a city with something for everyone.
If you are planning a weekend in Austin, this guide has everything you need to know from things to do, where to stay and what to eat!
– by Vicki Garside at Make Time To See The World and on social media at