Growing up we heard repeatedly on the world news about Northern Ireland — but not in a good way. The strife tearing Northern Ireland apart regularly made international headlines until the Good Friday Agreement in 1998. Recently Belfast and the Antrim Coast has been chosen to be among the top 10 regions to visit for 2018 by Lonely Planet. Spending a weekend in Belfast and taking a Northern Ireland roadtrip along the the Antrim Coast ensures that you don't miss all of the best spots in this beautiful part of the world. From Belfast to the Giant's Causeway, this area has so much to see and do with activities ranging from history, culture to hiking and coastal walks.
What is County Antrim?
Most of Belfast, the capitol of Northern Ireland, is in County Antrim, one of the 6 counties that make up Northern Ireland. Antrim, therefore, has the benefit of Northern Ireland's main airport, Belfast International Airport. Transportation links are great making a weekend in Belfast from London and other European cities completely feasible. Belfast is fast becoming a cultural and foodie hub in Northern Ireland. In some of the best restaurants in Belfast, you can get a taste of County Antrim without even leaving the city!
County Antrim is actually one of the 2 counties on the island of Ireland that has a Protestant majority. It's also the most populated county in Northern Ireland with most people located in and around Belfast. It's located on the northeastern corner of the island of Ireland.
Fun Fact – The northeastern tip of Torr Head in County Antrim is only 12 miles from the coast of Scotland!
Famous people from County Antrim have been writer C.S. Lewis, actor Liam Neeson and musician Van Morrison. Six American presidents had families originated that from County Antrim including Andrew Jackson and Theodore Roosevelt.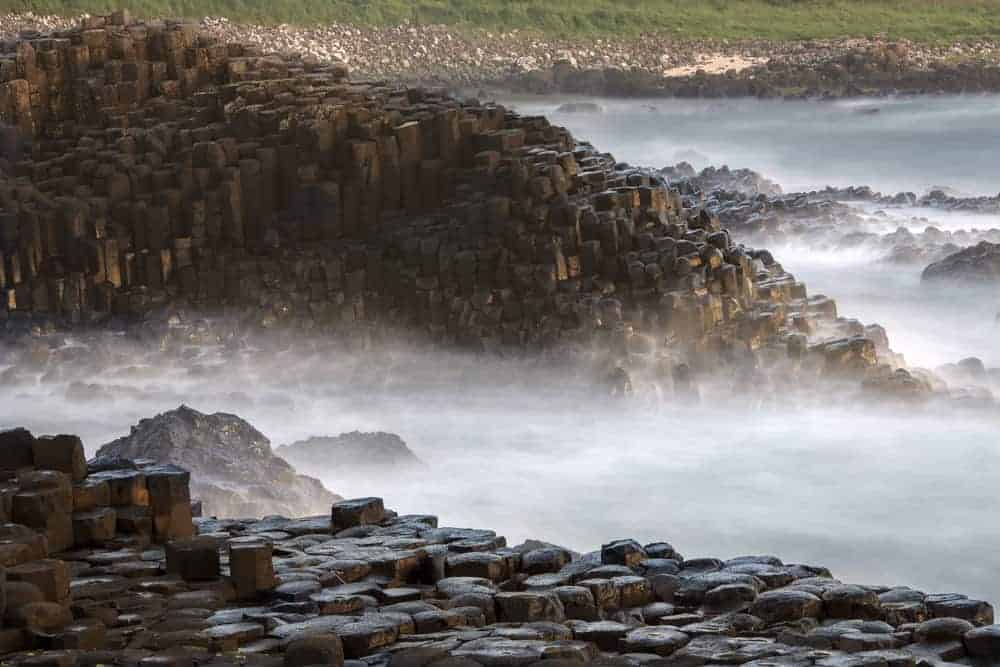 Lonely Planet has acknowledged that Northern Ireland has changed dramatically for the better in the last 20 years. County Antrom's promoted as a tourist area by such a prestigious organisation is great news for a region reinventing itself. Other regions on the Lonely Planet Top 10 regions list for 2108 are Alaska, the Slovenian Alps, Languedoc-Roussillon in France, Bahia in Brazil, Los Haitises National Park in the Dominican Republic, the Kii Peninsula in Japan, the Aeolian Islands of the coast of Sicily, Southern USA and Lahaul and Spiti in India.
Tips for Visiting Belfast and the Antrim Coast
Who better to ask for advice on visiting Belfast and the Antrim Coast than travel bloggers who have been there?  Below are the recommendations and travel tips for Northern Ireland from eleven fellow travel bloggers.
Northern Ireland Roadtrip

 
Northern Ireland, part of the United Kingdom, occupies much of the north shore of the Irish coast.  Visiting Northern Ireland is an opportunity to experience nature as well as the unfortunate historical period known as the Troubles.
Any visit to Northern Ireland starts in the capital:  Belfast.  This city is largely divided – representative of the deep divisions in society.  From 1968-1998, the conflict boiled over into intense violence (if not an outright civil war). 
These days, the violence is over, the rhetoric is calmer and the street murals have become internationally famous (particularly in the Shankill Road and Falls Road neighborhoods).  A new era has taken hold in Belfast and "The Peace" is firm.
Despite the sometimes heated rhetoric, Northern Ireland is a beautiful country (or, more accurately, it is a Constituent Country of the UK) and there is a bucolic calmness in the countryside. 
The best way to experience this natural beauty is a drive of the Causeway Coast on the Causeway Coastal Route.  This rough stretch of coastline delivers abandoned castles, smooth Irish whiskey distilleries and lots of unique locations which have become famous as film locations for the Game of Thrones. 
But the Causeway Coast is best known for the other-worldy geological features of the Giant's Causeway – a UNESCO World Heritage Site.  The Antrim Coast is extremely beautiful!
With so much to offer, it's not surprising that Belfast and the Antrim Coast are one of the top travel destinations for 2018.
– Lance and Laura Longwell write at Travel Addicts and on social media at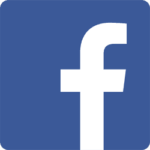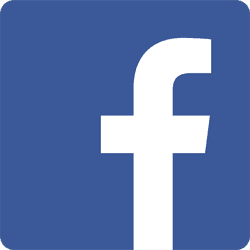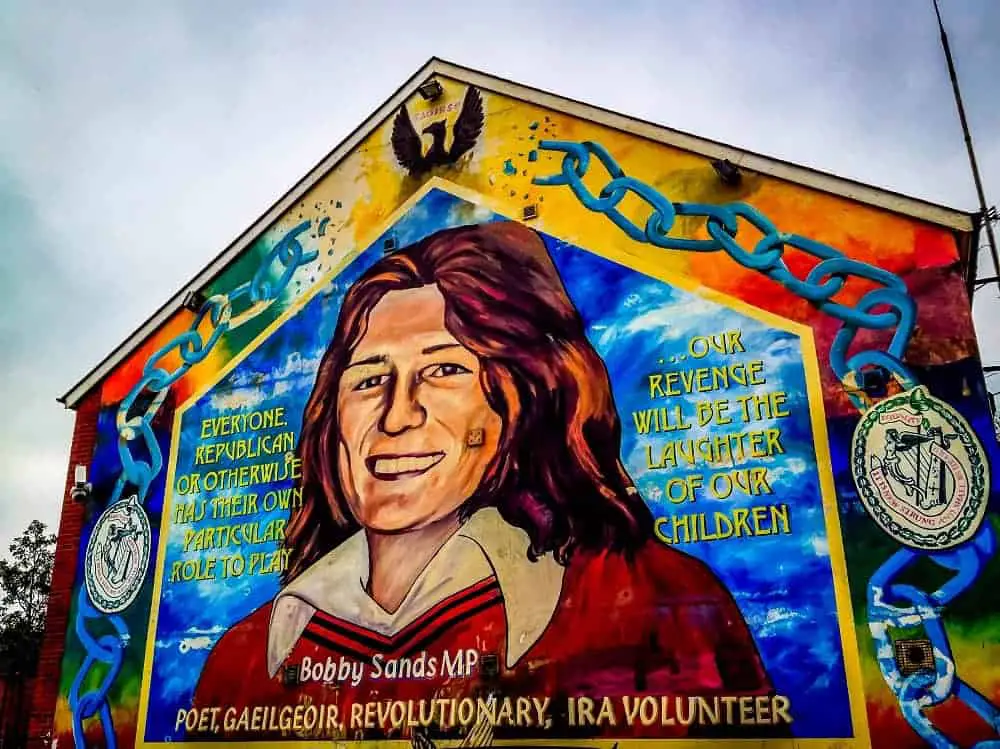 A Weekend in Belfast
Belfast is a city which has enjoyed a renaissance in recent years. No longer a place of struggle, it combines a historic city centre with a lively cultural scene that makes it a great short break visit. A weekend in Belfast is a short yet fun way to check out Northern Ireland.
Check out lively St. George's Market (Fri/Sat/Sun only), with its many arts and crafts stalls and wide selection of food and drink. Pay a visit to Belfast City Hall, where the stained glass windows tell the story of the Troubles of the 20th Century in a powerful way. Entry to both is free.
Wander the streets just outside the city centre to see the many murals recording the struggles, or take a Black Cab tour, in which a local person, either Catholic or Protestant at random, will tell their tale from their own perspective in an intelligent and informative way.
Cross the river to a great view of Samson and Goliath, the two huge yellow cranes of the Harland and Wolff shipbuilding company which are a symbol of the city. And, don't miss the splendid Titanic Museum, where you can lose yourself for several hours in the history of the ill-fated ship. But, remember, it was fine when it left Belfast …
– by Jill Bowdery at Reading the Book and on social media at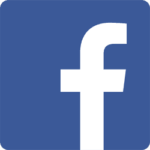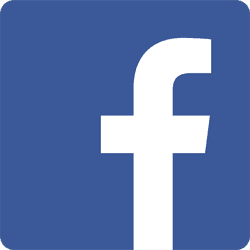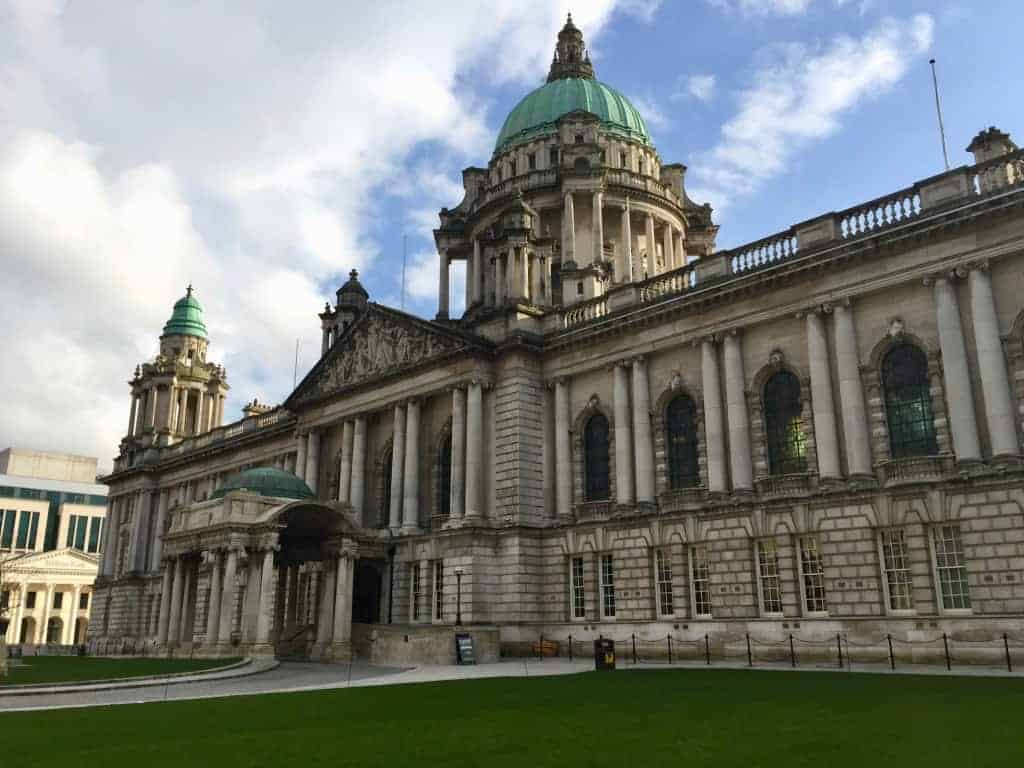 Belfast Titanic Experience
If you are a fan of the epic romantic movie Titanic" then you cannot miss a visit to the city of Belfast in Northern Ireland. Belfast is the home of the popular RMS Titanic Experience.
The city of Belfast is also home some of interesting historical monuments like city hall, churches and castles. Walk through the ornate interiors fo the Belfast City Hall or marvel at the architecture of one of the beautiful churches or take a tour of the only Victorian era prison, Crumlin Road Gaol. Belfast has no dearth for architectural wonders.
Belfast also makes for a great base to explore the lush and picturesque countryside of Northern Ireland like the Antrim coast and the Giants Causeway and also explore the all-time favourite "Game of Thrones" shooting locations.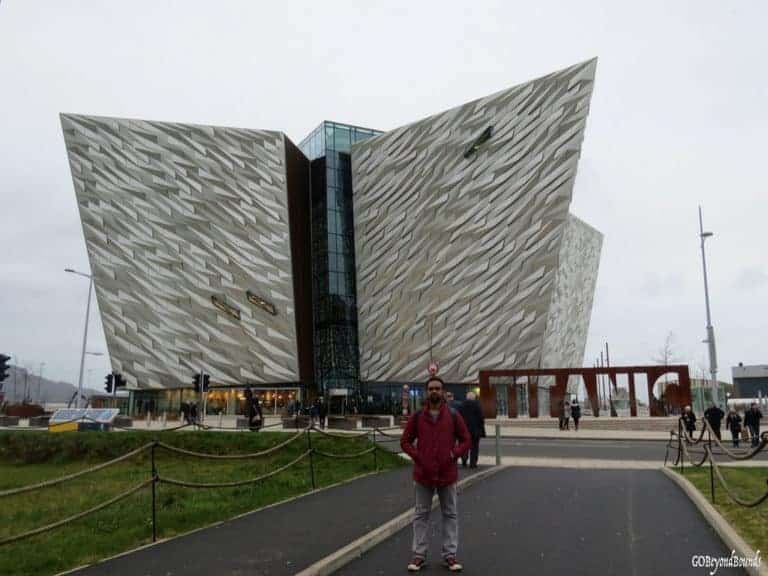 Belfast and the Causeway Coastal Route
It is easy to see why the stunning Causeway Coastal Route along the north coast of Northern Ireland is regularly chosen as one of the world's best road trips.
The sheer variety of things to do and see along this relatively short Causeway coastal route is incredible. From the unmissable sights of Dunluce Castle, the Giant's Causeway and the Carrick-a-Rede rope bridge to a plethora of Game of Thrones filming locations such as the Dark Hedges, Ballintoy Harbour and Downhill Strand there is something for everyone.
Start in the historic city of Belfast, once overlooked but, today, the reminders of its troubled past are one of its biggest draws and a must see on any visit to Northern Ireland. 
Step back in time with a trip to Rathlin Island located just off the Northern Ireland coast where less than 100 people currently reside. Due to its remote location most of the island has remained untouched for many years.
Fun Fact – Robert the Bruce (of Braveheart fame) hid out in a  cave in Rathlin Island while plotting to get Scotland back from the English.
Test your head for heights at the Carrick-a-Rede rope bridge and relax over some tasty whiskey in the Bushmills distillery.
Enjoy stunning views across the ocean from the Fairhead cliffs or stroll with the local cows on White Park Bay beach.
Thrill seekers you can also try some of the best coasteering in Ireland from Portrush.
For anyone planning a Northern Ireland roadtrip and looking for Giant's Causeway accommodation, we recommend the Roe Park Resort hotel or the Causeway Hotel conveniently located right at the entrance to the Giant's Causeway visitors centre.
– by  Elaine & David at The Whole World is a Playground and on social media at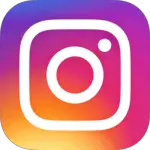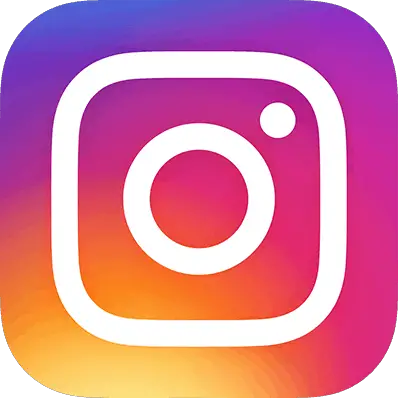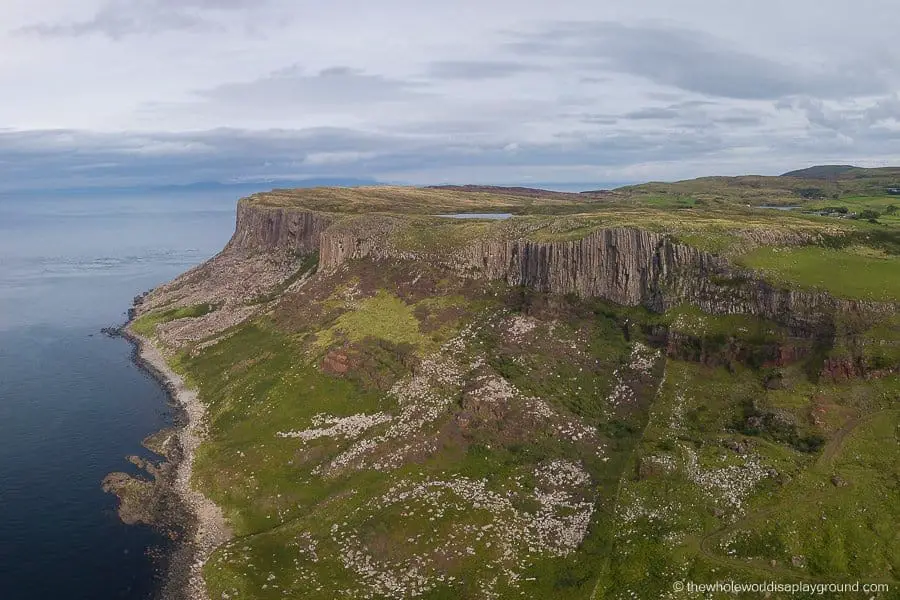 A Giant's Causeway Tour
I still have vivid memories of our time in Northern Ireland, back in 2011.

Londonderry and its city walls were something we could have checked out longer and better if we weren't dying to go on a Giant's Causeway tour and visit three gems located so close to each other by the sea.
Those were The Old Bushmills Distillery, Dunluce castle, and the pixellated Giant's Causeway. All of them great on their own, we arrived at the last one a bit late after shooting the sunset at the castle. Knowing that half an hour wasn't going to cut it, we headed back to the Causeway next day. It's eventually possible to take a picture among the loads of tourists that populate the spot in the mornings without getting that much of a headache.
– Inma Gregorio at A World To Travel You and on social media at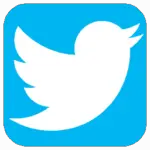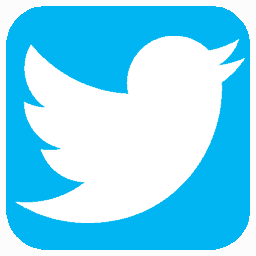 A Weekend in Belfast and More of the Antrim Coast
I've lived in Belfast for 5 months and if the weather didn't agree with me, I'm really glad I had the opportunity to discover this part of the world!
If you want a real taste of Northern Ireland, a long weekend is preferable.  A weekend in Belfast is sufficient.
If you're into political history, I recommend starting with a guided walking tour to learn about the "Troubles" and how it shaped the city.
Don't hesitate to finish by popping into one or several pubs (check out The Garrick, it has trad music sessions) or one of the more high-end cocktail bars. The culinary scene is pretty surprising too, and very vegan-friendly.
You shouldn't leave Belfast without visiting the Titanic Museum and strolling around University Quarter (Queens University is gorgeous).
If you have more time after your weekend in Belfast and would like to discover the rest of Northern Ireland, I would recommend
one of the Game of Thones tours
. You don't even have to watch the show, but you'll get to see gorgeous places, including the
Carrick-a-Rede rope bridge
and
the Giants Causeway
. Otherwise take a train in the city center and make your way to one of the beautiful beaches, you won't regret it!
– by Alice Cardillo from
takeyourbag.org
 and on social media at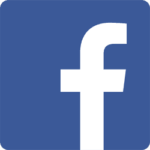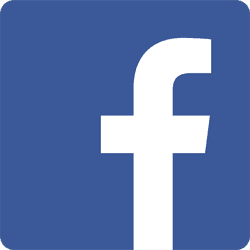 Belfast and A Northern Ireland Roadtrip
Just days after returning from
Northern Ireland
, Lonely Planet announced it as the best region to visit in 2018. I have to say – I totally understand why!
I was only in Belfast and Northern Ireland for a few days but I instantly fell in love and am already planning a trip back. Belfast is a fascinating and ever-changing city where you can visit the place where the Titanic was built along with the huge museum completely devoted to it and you can explore the Peace Wall and brush up on the devastating and troubling history that has plagued this city.
In Derry, you can walk the only fully intact city walls still standing in Ireland.
My favorite part though was driving the Causeway Coastal Route  and taking in one of the most stunning coastlines I've ever seen along the Antrim Coast. Along the Antrim coast, you can see ruined castles, the only UNESCO site in Northern Ireland (Giant's Causeway) and even find some secret spots along the way. I definitely recommend adding this region to your future travel plans!
– by Ashley Hubbard from A Southern Gypsy and on social media at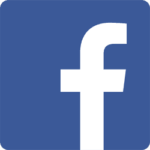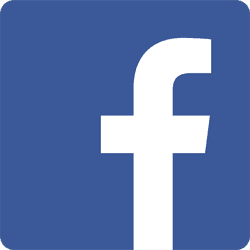 A Northern Ireland Roadtrip
I don't often declare a destination 'one of the most beautiful places I have ever seen' but this is what I thought when I visited Northern Ireland earlier this year. 
We travelled around for several days and we were surprised to see how stunning and varied the area is. 
If you love nature, Northern Ireland has amazing coastal walks: The Giant's Causeway is the most famous stretch of coast, but it is just one of the many locations where imposing cliffs plunge into the crystal clear waters of the Malin sea.
We loved the famous Carrick-a-Rede hike (we were glad to discover it is easily accessible even with kids) and the stunning Dunluce castle, a few kilometres farther down the same road.
For culture lovers, the place is generous with castles and historical homes and if you enjoy city life, Belfast and Derry/Londonderry are dynamic and vibrant both during the day and at night.
We visited Northern Ireland by car and found the perfect base near Belfast. We chose the Hilton Templepatrick hotel (good quality and family friendly) and took day trips from there to the Antrim Coast and the Dark Hedges, famous filming location of Game of Thrones. 
By Marta Correale from www.learningescapes.net and on social media at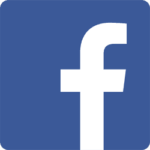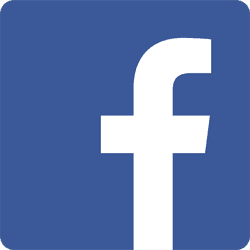 Belfast  to Giant's Causeway 
Whatever you might be looking for in a vacation—stunning scenery, fascinating history, or just a great place to enjoy a pint or two—Northern Ireland delivers something for every interest.
Starting with the  famous Antrim coast, Giant's Causeway is a magnificent collection of 40,000 stones that formed more than 50 million years ago. Watching the cold North Atlantic Ocean lapping against the one-of-a-kind rock formation will certainly connect you to just how impressive and complex this planet truly is!
Enjoying Northern Ireland from the coast is an experience you can't miss, but don't forget to appreciate it from a higher vantage point, too. Take in the view from more than 100 feet in the air by crossing the Carrick-a-Rede rope bridge, which spans 70 feet and provides a terrific perspective of Northern Ireland's gorgeous landscape.
After exploring the great outdoors, no trip to Northern Ireland is complete without a stop in Belfast. The city is famous for its Black Cab Tours, but if you're short on time you can appreciate its history from The Crown, a popular bar that has served Belfast's locals and visitors for more than 100 years. It's the perfect place to reflect on Northern Ireland's incredible culture—and why it's a great fit as one of the 2018 top regions to visit!
by Stephanie Hubka at Road Unraveled and on social media at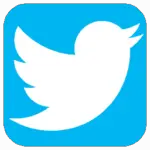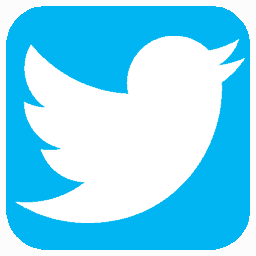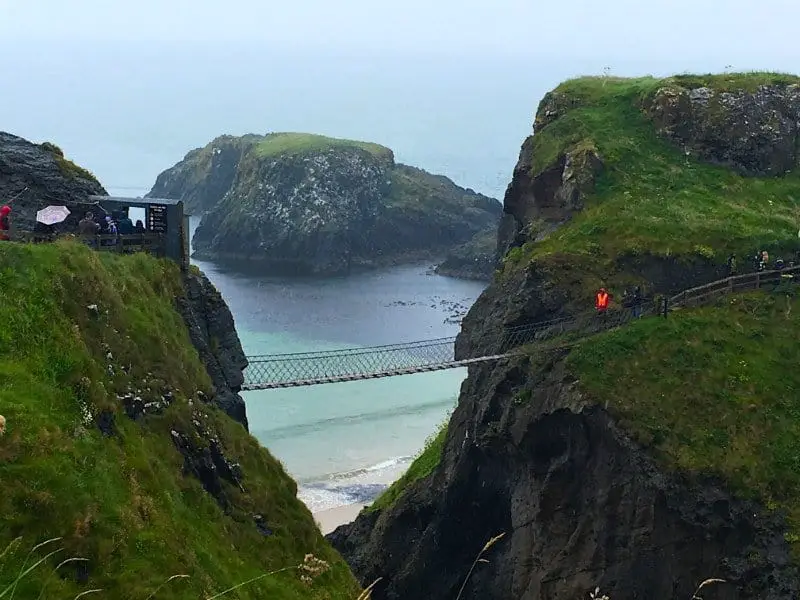 County Antrim and the Antrim Coast
County Antrim is not only home to one of Northern Ireland's most beautiful coast lines, but also boasts of sceneries that exceeds any expectations. The scenic view of the Antrim coast is a balance between the blueness of Atlantic Ocean and the lushness of the green surroundings, that almost every direction you turn, beauty is a guaranteed promise. 
Giant's Causeway is one of the famous stops in County Antrim, known for its otherworldly rock formations from volcanic eruptions thousands of years ago. It felt like being in different worlds all at once– like a crossover between Game of Thrones, Jurassic Park, and an outer space movie. 
Speaking of Game of Thrones, County Antrim is known for holding different locations from the popular TV series including Ballintoy Village and The Dark Hedges.
Another gorgeous spot that shouldn't be missed in the area is the Carrick-A-Rede rope bridge near the town of Ballintoy. Whether you're afraid of heights or not, the view, even without crossing the iconic bridge, is so stunning. The walk along the coast is nothing short of spectacular and no Northern Ireland expedition is complete without this experience.
– by Erica Villas at Girl Unspotted and on social media at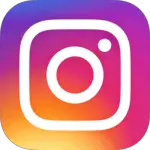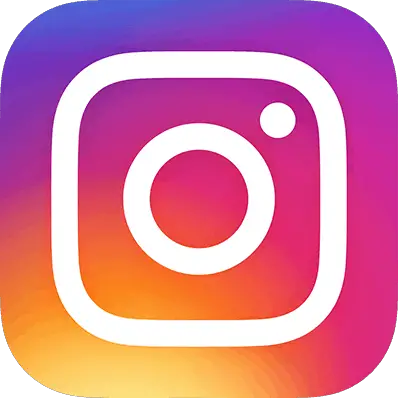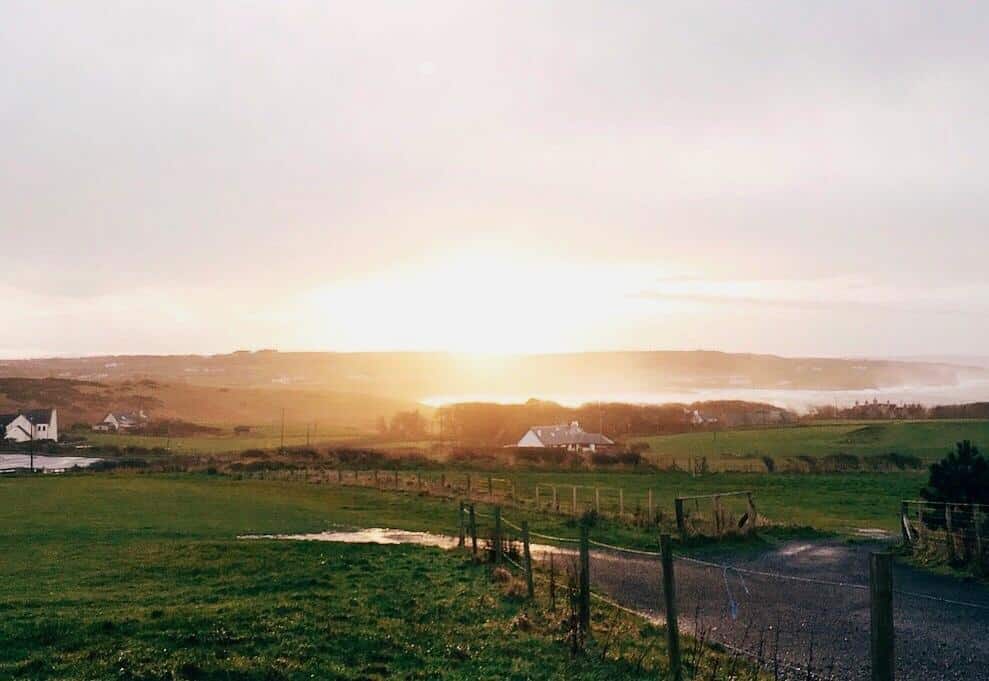 The Antrim Coast on a  Northern Ireland Roadtrip
If you visit Northern Ireland be sure and (local dialect ;)) take a day to drive the Coast Road in County Antrim, Northern Ireland.
The Causeway Costal Route has been touted as one of the best tourist scenic drives in the world! It's easy to find; just hug the coast as you circumnavigate Northern Ireland.
The best part in my opinion is the stretch heading half an hour north from Belfast: the Antrim Coast Road. This begins at the Black Arch in Larne and continues for an hour up to Ballycastle.
From Ballycastle you are just another 20 minutes drive from some of Northern Ireland's most famous attractions: the Giant's Causeway, Carrick-A-Rede Rope Bridge and the Old Bushmill's Distillery (Ireland's oldest working distillery).
Although tempting to get to these exciting attractions as quickly as possible, take the extra hour to enjoy this scenic route instead! It's only two hours total driving time as compared to driving just one hour from Belfast directly over the inland route.  
– by Erin Hardie at  Downbubble Travels and on social media at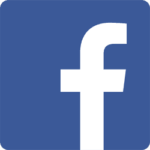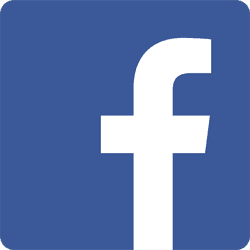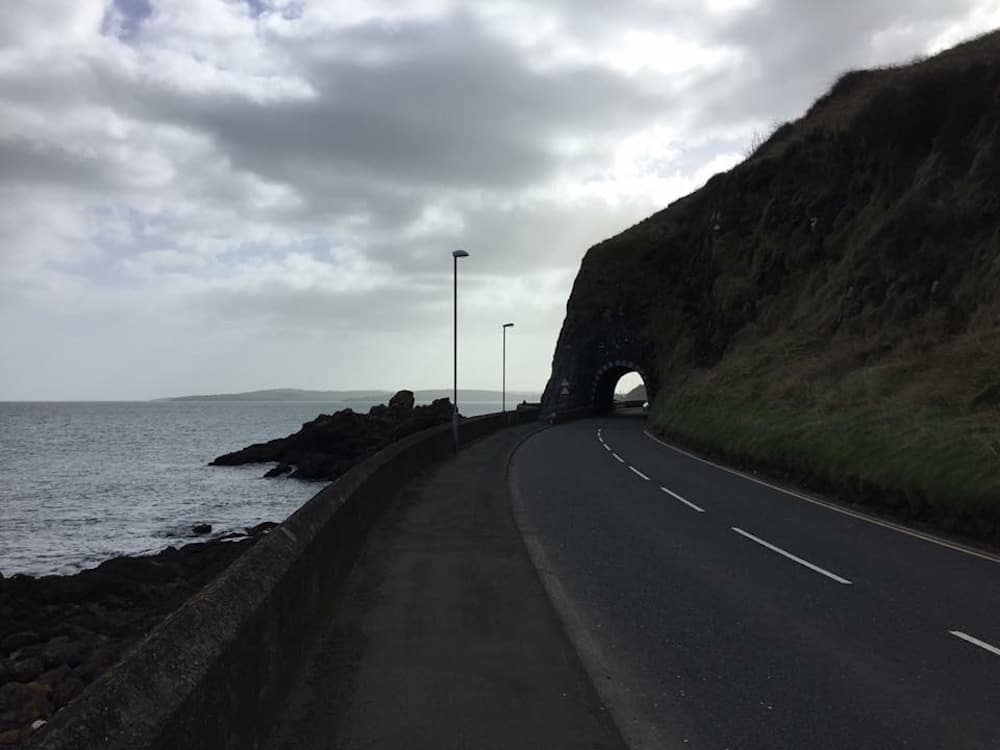 SPREAD THE WORD! PIN THIS TO YOUR TRAVEL PINTEREST BOARDS FOR FUTURE REFERENCE!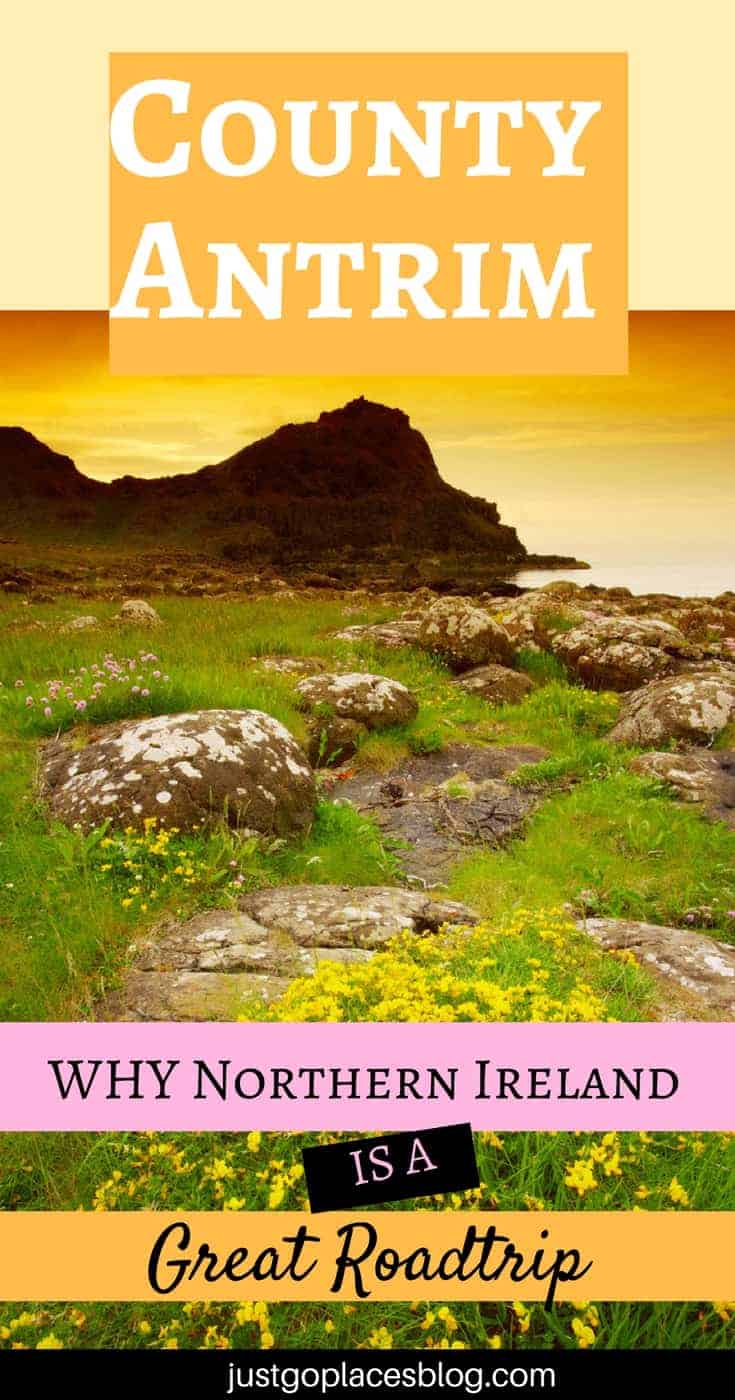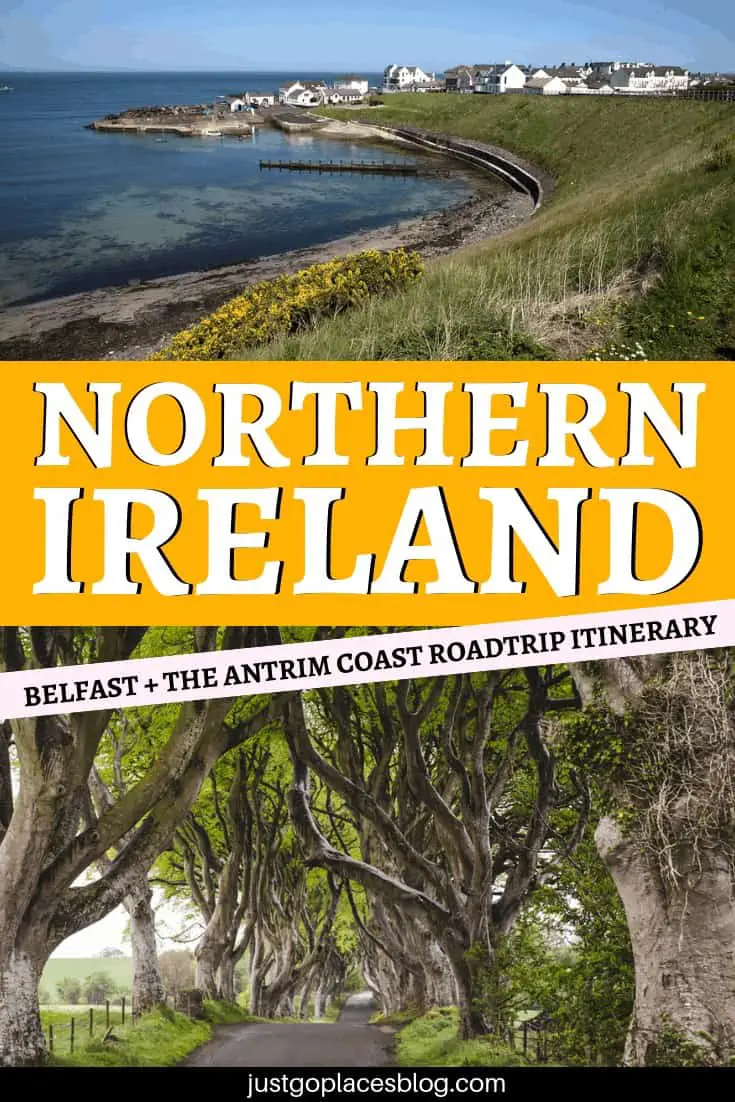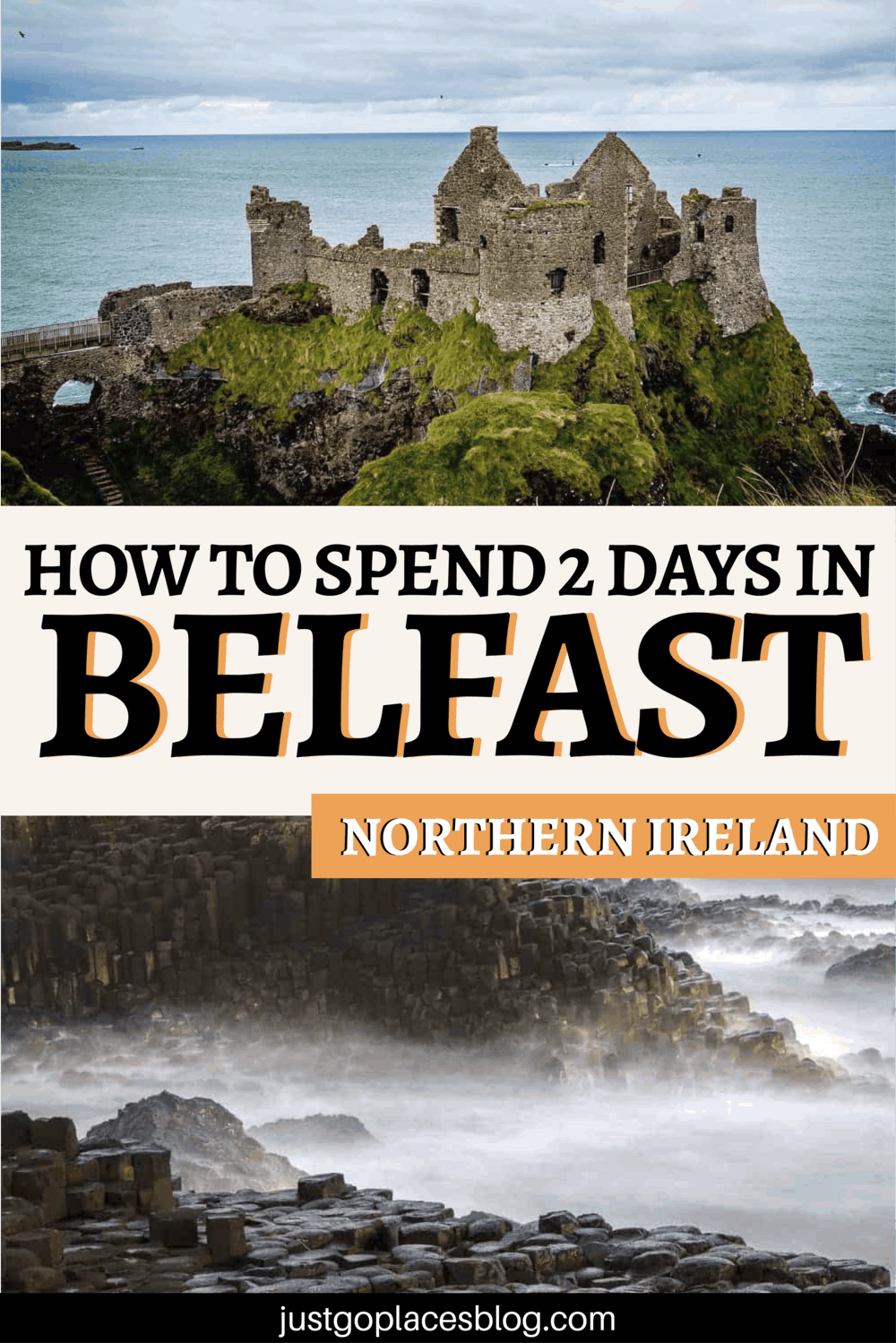 This site generates income via partnerships with carefully-curated travel and lifestyle brands and/or purchases made through links to them at no extra cost to you. More information may be found on our Disclosure Policy.